If you spend a lot of time in your kitchen or enjoy any time on social media, you've likely heard people raving about the benefits of cooking with your air fryer. If you're looking for something a little more adventurous than frozen veggies and precooked appetizers, check out some of the best air fryer recipes you can make.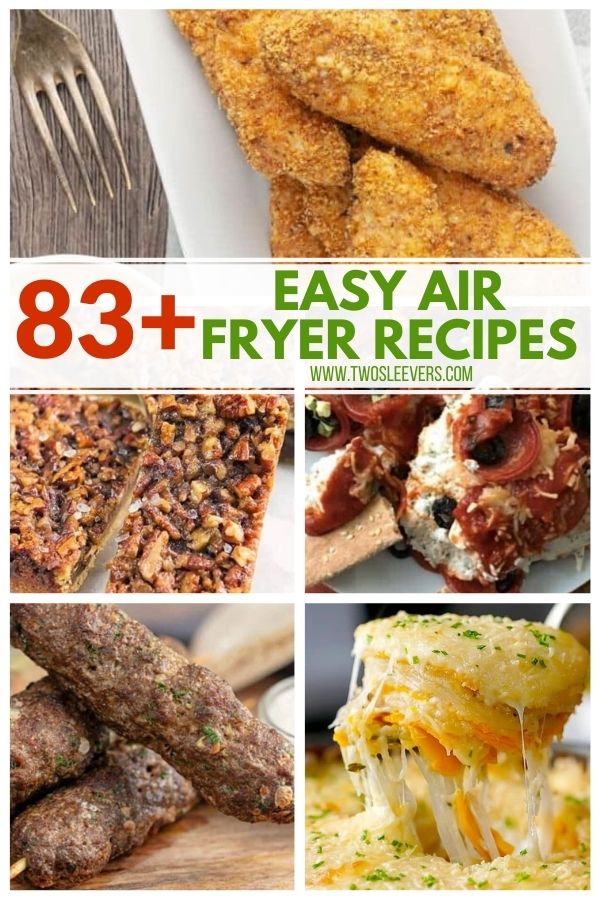 Fast. Make most of your favorite recipes in under 30 minutes.
Easy. Prepare the recipes as usual and adjust the time and temperature for easy air fryer cooking.
Delicious. No need to miss out on flavor. You'll love how everything tastes when it's made in your air fryer.
Easy Cleanup. Check out this article for tips and tricks on how to clean your air fryer (Check out tip #6).
What Is The Best Food To Cook In The Air Fryer?
You will not believe how many different types of food you can cook in your air fryer. The days of using your air fryer to cook french fries and egg rolls may soon be a thing of the past once you discover how many delicious air fryer recipes there are.
Here are some of my favorite things to cook in my air fryer:
What Can Not Be Cooked In An Air Fryer?
Don't get me wrong, there is a lot of stuff that is just better and easier to make in a different appliance. That's why we love them so much! But the number of things that you CAN cook in your air fryer far outweigh the things that you can't cook in it.
What are some things that you might want to skip trying in your air fryer?
Soup
Large cuts of meat
Dense frozen items
Large quantities of batter
And really? You can even enjoy those things as well. You just have to carefully monitor the time and temperature you cook them at.
Can You Put Raw Meat In An Air Fryer?
You absolutely can and should put raw meat in the air fryer. How comfortable you are with cooking raw meat in your air fryer, and what cut of meat you're cooking is the real factor on how successful you can be.
Here are a few of my favorite types of meat you can cook from raw to perfection with the help of your air fryer:
The Best Air Fryer Recipes
Want More Easy to Make Recipes?
Looking for more easy-to-make recipes the whole family will love? Check out some of our most popular recipes!
If you love these air fryer recipes, make sure you share them with your friends on Facebook and Instagram so they can try them too!
And don't forget to check out my air fryer cookbooks! Every day easy air fryer, and Air Fryer Revolution.