Tips for Keto Diet Plan | Week 1! Thinking of getting started on Keto? Totally confused by where to start? This is only for those who want to try Keto which is only some of us who visit this blog. Please don't feel like you have to follow or comment if you don't I'm just trying to help people who want to do it. I am not a medical, or health care professional so you definitely want to consult what my sons call "a real doctor, not a Ph.D. like my Mom".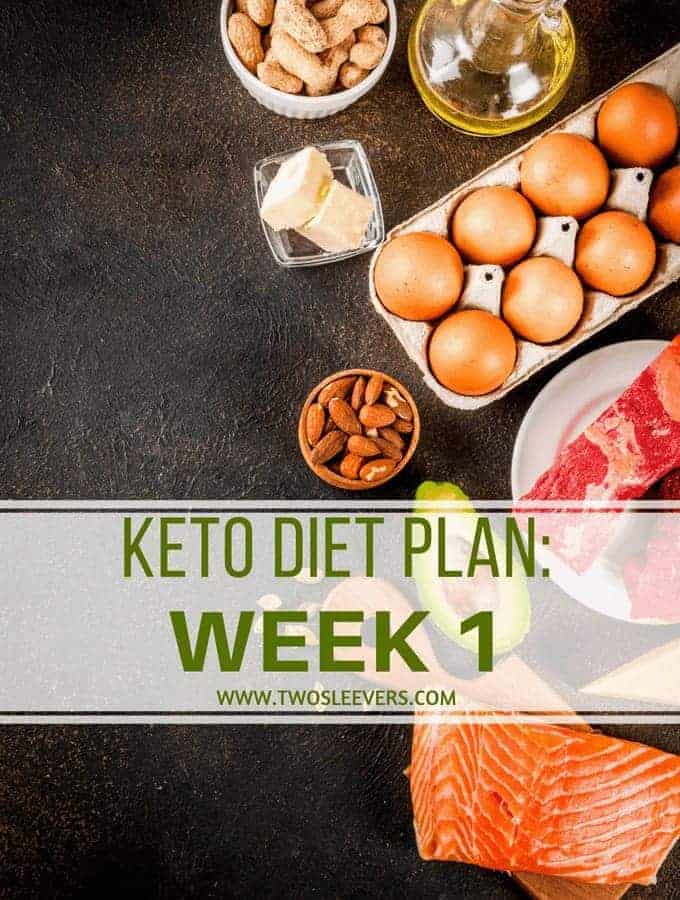 Keto Diet Plan: Week 1
This is a short series on how to ease into Keto. Some of us want to jump into Keto cold turkey. Others might want to ease in. For those of you who are thinking of getting started on Keto:
Check out my How to start a Keto diet post here for weekly keto meal plan outlines, for information on how to calculate macros, and other great keto tips.
Many of you have said you're contemplating Keto. If you are and want to try it, let me make it very simple for you to get started.
Here are your three rules for this Keto Diet Plan | Week 1:
This upcoming week, don't eat potatoes, pasta, bread, rice, grains, beans, and sugar and don't eat too many fruits.
Other than that eat whatever you want for meats, eggs, vegetables, cheese, nuts, avocados, and fats. Do that for a week and then I will tell you what to do next ????'
Here is my list of Keto recipes and low carb recipes for you take a look at the sheer variety available as you decide what to eat on keto diets. Make those. Eat as much as you want of those. Eat meat, nuts, and cheese for snacks.THAT IS IT for week one! Keto can be very simple. People complicate it for some reason but as you know I'm a fan of stupid simple.
You may also want to check out my Keto Instant Pot Cookbook–the only Keto Cookbook authorized by Instant Pot. This cookbook is full of delicious recipes that even your non-keto Family will love.