This will be the BEST, the easiest, and the most authentic Homemade Garam Masala you will ever make–in just 5 minutes.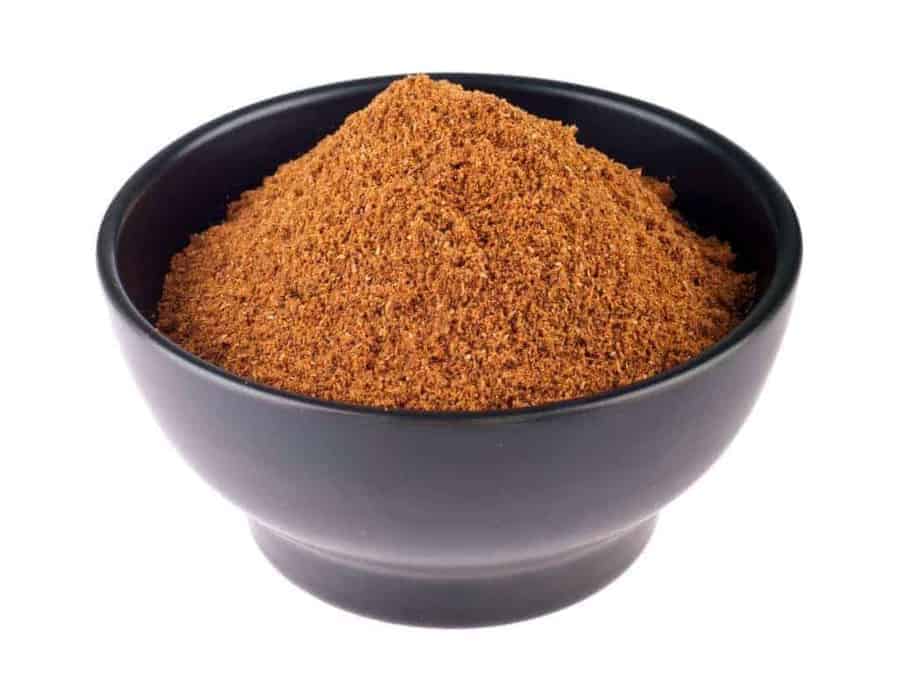 Ever wondered how to make Garam Masala? What is Garam Masala anyway, and is there one recipe for it? If you've been looking for a good garam masala recipe, I have just the one you need!
Okay, people. I am going to teach you how to make the best, and the easiest homemade garam masala you've ever tasted–and all in just a few minutes. This single thing, above all others, will elevate your Indian cooking to a whole new level.
WHAT IS IN A GOOD GARAM MASALA RECIPE?
In Hindi, the word Garam means hot. Masala is a ubiquitous term used to refer to any sort of spice mix.
Moreover, we use spices either whole or ground, raw or toasted, and in a host of different other combinations. If you'd like to learn more about cooking with spices, check out this video, and download these free slides that tell you more about how to use spices, especially in Indian cooking.
A good garam masala has a mix of sweet, hot, and savory ingredients, as in this recipe.
Coriander, cumin, and bayleaves serve as the savory ingredients. Red chile peppers provide heat. Cinnamon and cloves provide the sweetness.
WHAT IS THE DIFFERENCE BETWEEN CURRY POWDER AND GARAM MASALA?
So here's the first thing about curry powder.
Curry Powder is not an Indian recipe.
No seriously, I kid you not! We do not have such a thing as ubiquitous curry powder.
Curry is anything that is cooked with water. Just imagine, if we had a SOUP POWDER sold as a spice. That's what it's like to have curry powder.
Utterly meaningless.
Having said, that, I know there are curry powders sold in many countries.
The main difference as I see it, is that curry powder is used as a main seasoning for the food. It is less likely to contain aromatics, and it isn't used for fragrancing the food. It's used simply to flavor the food.
Since a good garam masala often contains aromatics like cinnamon, cardamom, nutmeg etc., garam masala can be used for cooking to infuse flavor, and for finishing to infuse fragrance as well.
WHAT IS A GOOD GARAM MASALA SUBSTITUTE?
I hate to break it to you, but there's not a great substitute for it. If I were you, I'd either make it with whichever of these ingredients you have, or just go buy the ingredients, make it, and never regret having bought it.
Considering how many recipes with garam masala I have, you will have lots of different ways to use it up! Some good recipes to use it in are my Chicken Korma recipe, my Basic Indian Curry recipe, or you can see a complete list of my recipes that use garam masala HERE.
WHY CAN'T I JUST USE STORE BOUGHT GARAM MASALA?
You could–IF you found a high quality one that used largely the same ingredients that I give you for the garam masala recipe below.
There are two issues when you compare store bought vs. home made garam masala.
What's actually in it. I have seen waaaay too many garam masala recipes whose primary ingredient is Paprika! That is not what you want. Those garam masalas look very red, they have zero flavor, and if you want to make the best Indian Butter chicken, or anything that remotely tastes like Indian food, be very careful about just buying any old bottle from the store.
The other issue is shelf-life. Whole seeds hold on to fragrance and flavor for up to a year at a time. But as soon as you crack through their protective outer shell, the aromas in the spice start to dissipate. Over time, it smells like—well, like sawdust really. Don't believe me? Well, if you're not already on the #trustUrvashi train, a) get on it! and b) try it for yourself. Make some fresh garam masala. Smell one from the store, or one you've made that's a month old. And then write to me and tell me I was right 🙂
Besides, did you read the part where I told you it only takes 5 minutes to make your own Garam Masala??
BEST HOMEMADE GARAM MASALA RECIPE
This recipe for Homemade Garam Masala was adapted from my favorite Indian cookbook, Raghavan Iyer's 660 Curries. If you love to cook and are willing to spend a little extra time to make sure everything is made fresh and authentically, this is the one to choose.
If you plan to cook any of my Indian recipes, you will notice that I use this Garam Masala as a substitute for whole spices very often.
While traditional Indian Cooking involves the use of many whole spices, most non-Indians are not used to eating around whole spices. I use this as a substitute for a lot of different spices.
I urge you to take the 5 minutes to make this homemade garam masala. Not only will it improve the flavors in your cooking, it will ensure your cooking tastes exactly like what I cook in my own kitchen!
The best places to get all the spices are either Whole Foods, Central Market, Sprouts, or other stores that have spice bins, or an Indian grocery store. I suggest you get whole spices because not only do they keep fresh for a year, but if you get the spices for this mix, you will be able to make many of the other spice mixes that I have listed on this blog.
How to Make Garam Masala
Start off with a clean coffee grinder and the requisite spices.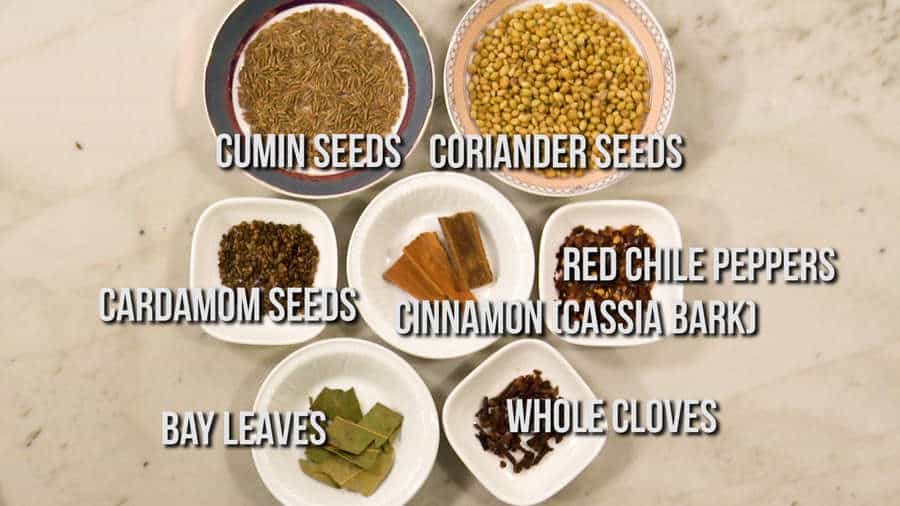 2. Add all the whole spices and start grinding the mixture. Shake the coffee grinder periodically as shown in the video. You are doing this to ensure that all the seeds get evenly ground, and that you do not have a paste at the bottom.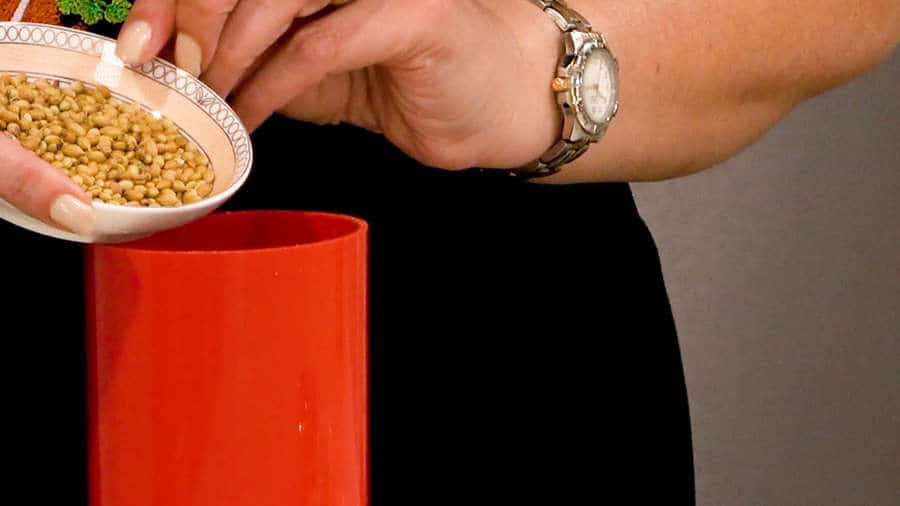 Listen carefully. When the sound changes from a popcorn popping-like sound to a slightly smoother, grittier sound, your garam masala is done,
3. Unplug the coffee grinder. Turn it upside down and thump the bottom of it to get all the spice goodness into the lid of the coffee grinder.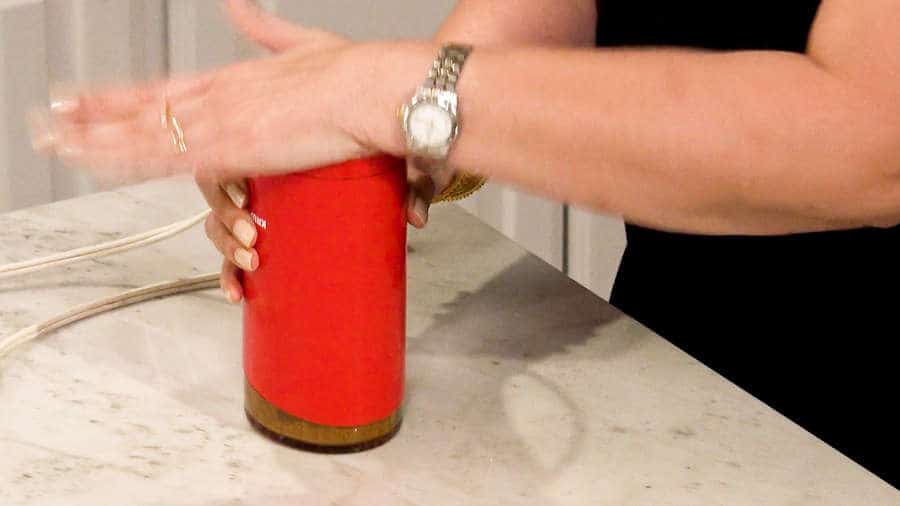 3. Use the lid as a way to collect the freshly ground spice mix.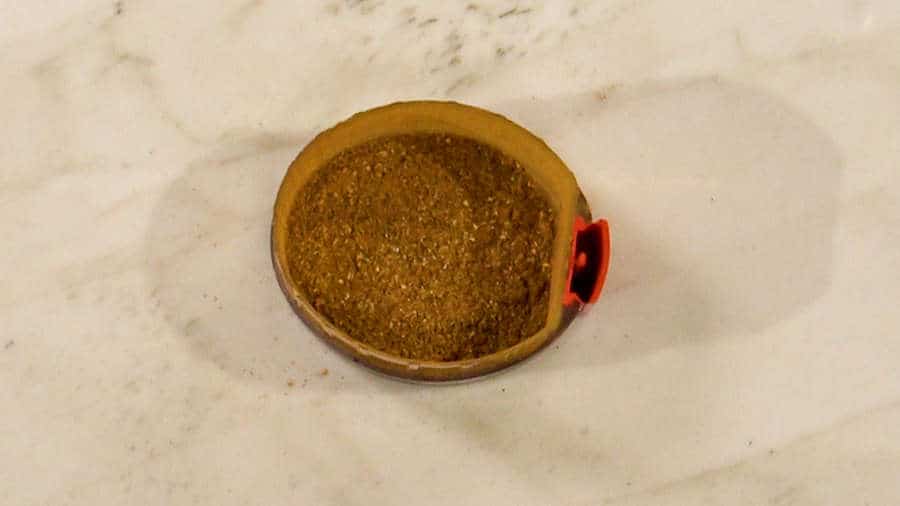 4. Use a funnel to pour what you need immediately into a bowl. Store the rest in a tightly sealed jar in a cool place (as in, NOT by your stove top).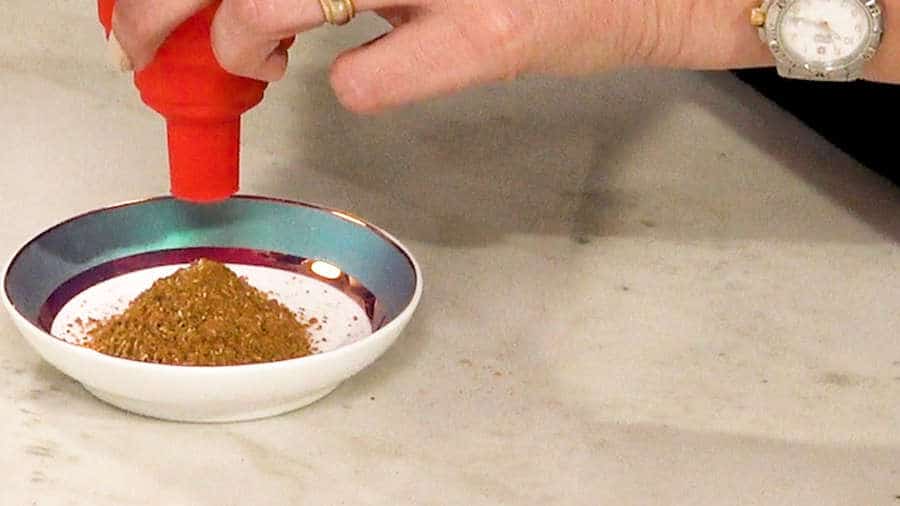 Watch The Garam Masala Video
If you'd like to watch a video to see how simple this is, check out this video on how to make your own garam masala.
Equipment & Ingredients You May Need to Make Homemade Garam Masala
★ Did you make this recipe? Don't forget to give it a star rating below! Just click on the stars in the recipe card to rate.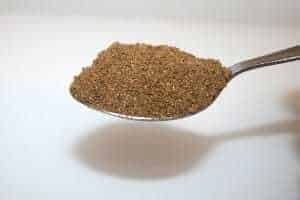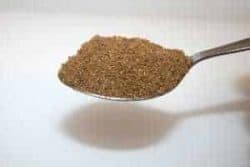 Home-Made Garam Masala Recipe
Make the best homemade Garam Masala you've ever tasted in just a few minutes. Elevate your Indian cooking to a new level with this Garam Masala Recipe!
Keyword:
best garam masala recipe, garam masala, homemade garam masala, how to make garam masala, indian garam masala recipe, what is garam masala
Dietary Consideration:
Dairy-Free, Gluten-Free, Low Carb, Vegan, Vegetarian
Cooking Style:
Coffee Grinder
Recipe Type:
Spices & Sauces
Instructions
Put all ingredients into a clean coffee grinder and grind until it's a coarse-fine powder.

Shake it about as its being ground so all the seeds and bits get under the blades.

When you're finished, unplug the grinder, and turn it upside down.

You want all the spice to collect into the lid so you can easily scoop it out without cutting yourself

playing about around the blades.

Finished! Use in the palak paneer recipe I have posted as well as the chicken curry recipe.
Nutrition facts per serving
56kcal | Fat: 2g | Carbohydrates: 10g | Fiber: 6g | Protein: 2g | Calcium: 109% | Iron: 3.2%
I am not a registered dietician or nutritionist. Nutritional information is provided a courtesy, and can vary depending on the exact ingredients you use.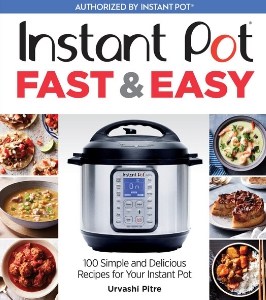 This book is full of all kinds of boldly flavored and internationally-themed recipes—Mexican, Thai, Moroccan, and more—with Instant Pot Fast & Easy, fully authorized by Instant Pot. Just like you have come to expect, my recipes will work perfectly every time, and of course, taste great too.