This Punjabi Garam Masala combines the floral overtones of coriander and the earthiness of cumin with a sweet mixture of cardamom and cinnamon. This masala is toasted, and when you uncap the freshly ground spices, you will revel in its rich bouquet, which more than justifies the effort.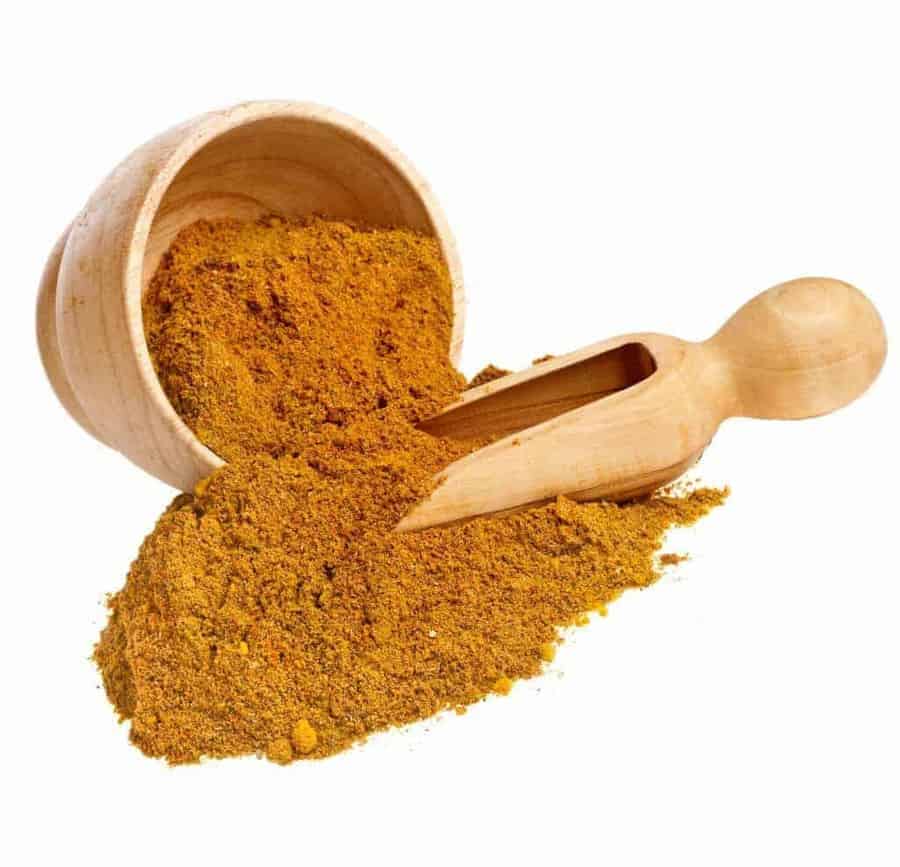 How Is Punjabi Garama Masala Different From Classic Garam Masala?
This recipe for Punjabi Garam Masala is different from the other classic garam masala recipe. It doesn't contain any chili peppers, and it has more of the aromatics rather than pure heat.
Here is a link to a video that shows you how to make the classic garam masala.
But the biggest difference is that this one is toasted. If you want my Cooking with Spices video below, you will see that it is possible to use the same spice in a variety of ways, but simply using raw, toasted, toasted in oil, whole, ground, etc.
I do love this as a nice change, and also a good way to use the very same spices but get a very different taste. I use this Punjabi Garam Masala in chana masala, dal makhani, sometimes in Rajma, and also in Langarwali dal which is a very Punjabi dish,
Should I Use Cinnamon Sticks or Cassia Bark?
There is one thing to keep in mind. It's that although I'm saying cinnamon sticks below, Indian cooks often use cassia bark rather than the rolled-up cinnamon sticks you sometimes see.
I am not very precise in how I measure this, so I just sort of throw in three pieces, each about 2 inches long and call it a day.
But since cinnamon sticks are more readily available, I'm calling for those in this recipe. If you have and Indian Grocery store near you, be sure to get a little cassia bark one day and see if you can tell the difference.
Typically I can't tell a huge difference. Just that cassia is a little spicier and a little less sweet than regular cinnamon sticks. But for this recipe, either will do.
If you're looking for more delicious spice mixes, this Ras al Hanout is great. It's like the Moroccan version of Indian Garam Masala. It's great for using on meats and vegetables!
EQUIPMENT & INGREDIENTS YOU MAY NEED TO MAKE PUNJABI GARAM MASALA
WANT TO MAKE MORE HOMEMADE SPICE BLENDS?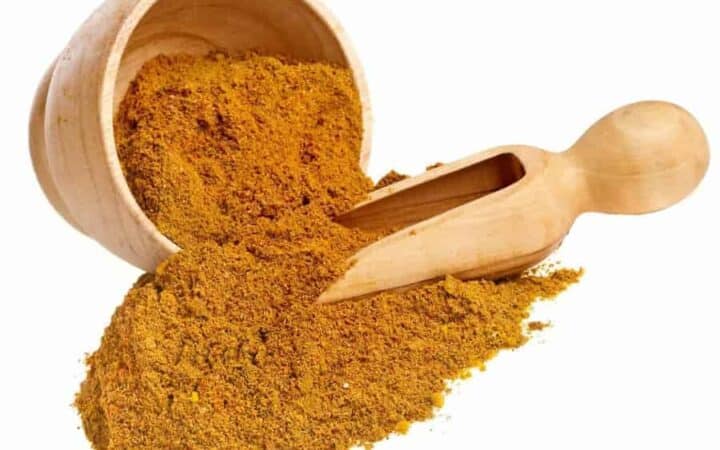 Click on highlighted ingredients or Equipment to see exactly what I use to make this recipe
Instructions
Place a small skillet over medium heat and add all the ingredients. Toast them until they're fragrant but not browned, about 2 to 3 minutes. They will continue to cook for a while after you take them out of the pan, so if you're in doubt, undercook them.

Transfer the spices to a plate or a paper towel to cool completely.

Once cool, place the spices in a coffee or spice grinder. Grind until the spices form a medium-fine powder.

Stop the grinder several times and shake it so all the spices get under the blades and grind more evenly.

When you're finished, unplug the grinder. Holding the lid in place, turn the grinder upside down and shake the spice mixture into the lid.

Pour the garam masala into a small jar with a tight-fitting lid. Store in a cool, dry place for 3 to 4 weeks.
Get support & connect with our community on Facebook!
Nutrition
Calories:
65
kcal
|
Carbohydrates:
15
g
|
Protein:
2
g
|
Fat:
2
g
|
Fiber:
9
g
Tried this recipe?
Follow @twosleevers and Pin it!