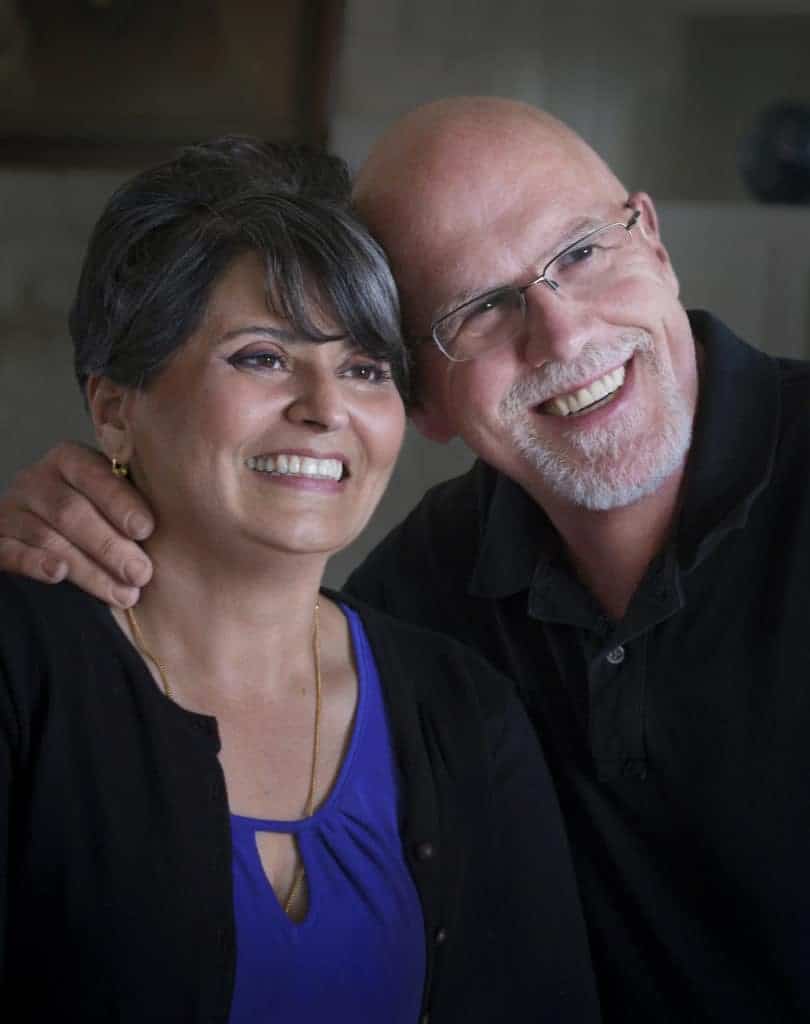 Overview
My name is Urvashi Pitre, and this is my blog 🙂 After losing 80 lbs by following a restricted calorie, low carb, keto diet, I use this blog to share easy and delicious recipes from around the world with foodies who enjoy good food but don't always have the time to cook elaborate meals.
I use my Instant Pot and Air Fryer a lot, and I enjoy a variety of cuisines, so you'll see lots of recipes from India, Mexico, Thailand, Korea, etc. in the blog. I hope you enjoy the recipes, and I'd love to hear from you as you try one.
Our Journey
After years of struggling with our weight, my husband Roger and I had vertical sleeve gastrectomies performed in Mexico on August 2, 2013. This blog details our journey, our thoughts and challenges, and the recipes we're using to keep ourselves nourished. While this blog that journey, as the VSG becomes a thing of our past, the blog has focused more on recipes. I wanted to show that it is it indeed possible to eat low carb while also eating delicious food that is fast, easy, and varied. As we have moved into maintenance, we do eat small helpings of carbs without detrimental effects, so I've added more rice and vegetable dishes to the site.
Whatever your nutritional guidelines, I hope you find something that will work for you in the many recipes and techniques here.
FB PAGE: https://www.facebook.com/twosleever/
FB PAGE FOR KETO: https://www.facebook.com/lowcarbketoworld/
FB GROUP: https://www.facebook.com/groups/twosleevers/
PINTEREST: https://www.pinterest.com/twosleevers/pins/
INSTAGRAM: https://www.instagram.com/two_sleevers/
YouTube: https://www.youtube.com/TwosleeversUrvashi
A Little More About Me
I have two sons, Mark who is currently 28, and Alex who is 18 years old. My husband Roger and I were sleeved together August 2, 2013.
I was skinny as a child and as a young woman. At 21, I was pregnant and complications had me hospitalized for 7 weeks. I lost weight daily and had it pumped back into me through a PICC line. Naturally, this upset my metabolism a bit. I was unable to have that baby but during my second pregnancy at 23, I lost weight. At seven months, I still wore the same jeans as I did before pregnancy. But something had shifted in my metabolism.
By the time I was 30, I started to pile on the pounds. I started lifting weights and eating clean, but six months later had lost only 1 pounds. My trainer cried 

 We realized I had an underactive thyroid. Once I got on the thyroid meds, I started to lose. But, I also developed Rheumatoid Arthritis–which we were slow to recognize because I believed the soreness and inflammation were from lifting weights (I was leg pressing 200 pounds, 3 sets of 15, of course, it was going to hurt, right? wrong.) I refused to take the meds because I didn't want immunosuppressants, and I was told I could wait a while before I really needed them.
I waited too long. The doc meant to wait for a year, I waited 5 years. The weight piled on.
Now started a period of trying every diet under the sun, without losing anything. South beach, paleo, vegetarian, eating 1200 calories, I tried everything (Except no carbs). I didn't understand this at first, but losing weight is near impossible while your body is inflamed. I also realize now that I was carb addicted. I ate 1200 calories of virtually all carbs, no protein. I had many excuses about why I didn't need to eat protein–but I was becoming carb-addicted and insulin resistant.
Then 2 years ago I got misdiagnosed with Lyme disease. The treatment almost killed me. Bed-ridden for months, unable to walk, unable to eat, lost 40 pounds in 3 months. After ignoring my doctors and self-treating (including teaching myself to walk), I got myself healthy again. But my body was sure it was going to starve. It hung on to every calorie I ate. I gained 50 pounds in 5 months and I hit 230 pounds, my highest weight. What really scared me was that at 45 years old, for the first time in my life I had uncontrollable hunger. I've starved myself before and it was no big deal. Now, it seemed like I was never full, no matter what I ate. Again, I'm sure it was my body responding to being starved for all those months but I felt out of control.
There was nothing left. I didn't want to die fat, I want to learn how to scuba, there are places I want to hike and places I want to visit. I can't do that fat. I told my husband–who was very opposed to surgery–that he could make his own decisions but I was not going to die fat. It changed his mind and we got sleeved together.
Read our Privacy Policy.
If you need to contact me, the fastest way is to ask in my Facebook group. If you're a brand wanting to contact me, please use the form below.