Cajun Spice Mix is really quite simple to make and it makes a world of difference in how your Cajun food tastes. If you're looking for a way to elevate the food you are cooking, look no further than the ingredients you're using to make them.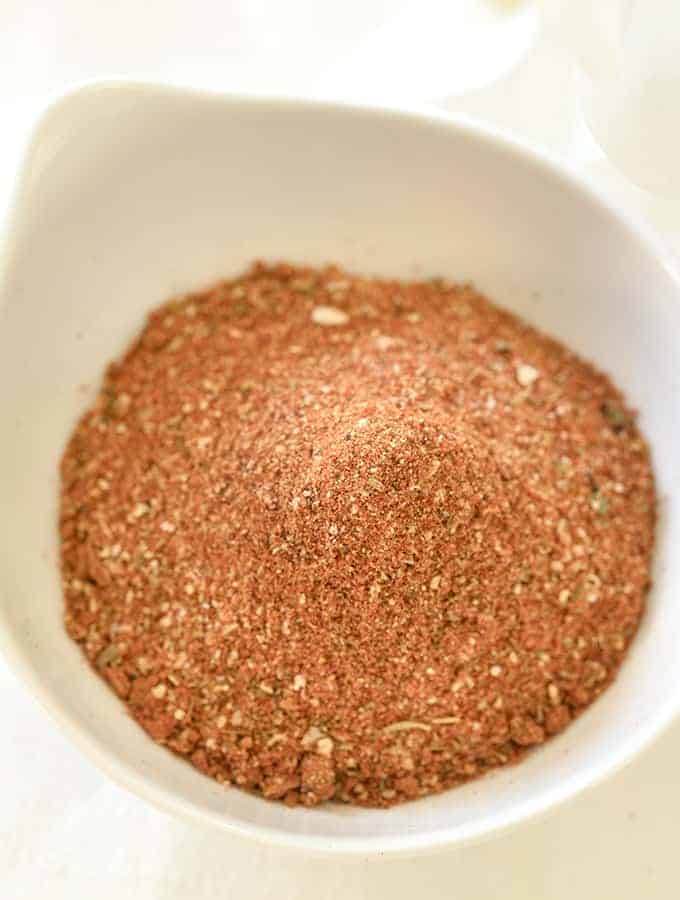 Jump to:
Believe me, I know that store-bought spice mixes are easier, but in the world of cooking easier doesn't necessarily mean better. Convenient, yes, but not nearly as flavorful as making it yourself. This Homemade Cajun Spice Mix is easier to make than you think and will really add some kick to your next Cajun dish!
Homemade Cajun Spice Mix
One of the best things about this Homemade Cajun Spice Mix recipe is that you're likely to have all of the ingredients already in your spice cabinet. Even if you don't, they're all quite common ingredients that you can easily find at your local grocery store.
And since you'll be choosing all of the ingredients yourself, there's no need to question the quality or source of the ingredients in your Cajun spice mix.
Making your own Homemade Cajun Spice Mix may sound like a daunting task, but it's actually quite simple. You simply measure all of the ingredients out, mix them together and run them briefly through a spice or coffee grinder. That's it.
What Is Cajun Spice Similar To?
If you're familiar with store bought Cajun blends, I would compare this to Old Bay, Slap Ya Mama, or Tony Chachere's. This blend, in my opinion, tastes way better.
What Is Cajun Seasoning Made Of?
While making this spice blend does require you to have several spices on hand, most of them are spice rack staples. Here's what you'll need: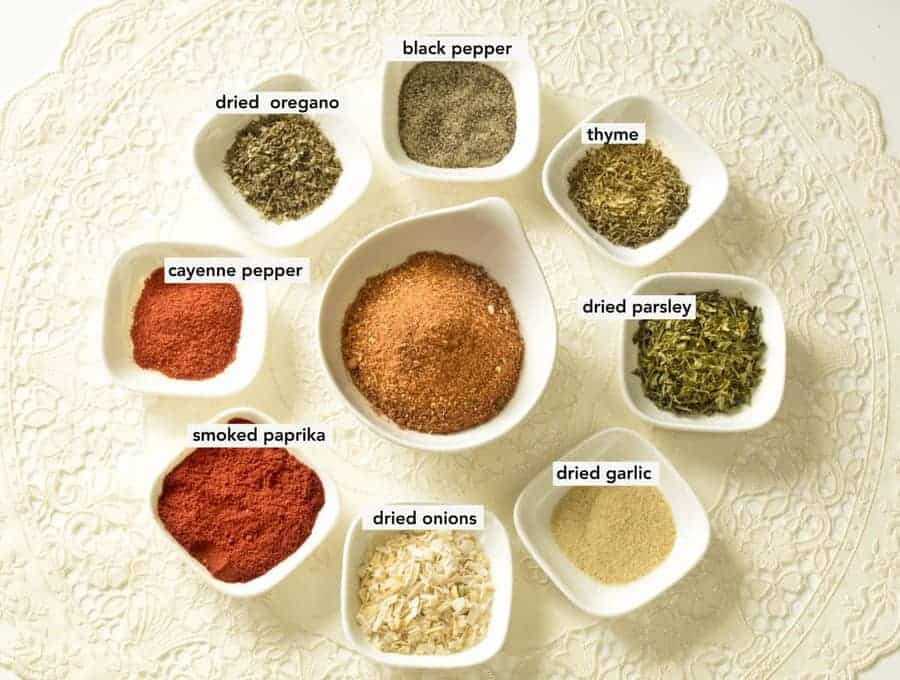 Is Cajun Spice Really Spicy?
If you know me, you know I love things spicy. So, to me, this Cajun seasoning isn't spicy at all. The only components in the blend that add heat are the cayenne and the black pepper. However, those are balanced well by the other spices.
How To Make Cajun Spice
Making this Cajun spice is so incredibly easy. It only takes ONE step to create a flavorful seasoning to keep in your spice rack.
Mix together all ingredients for the spice mix and run them briefly through a spice or coffee grinder. 
Dishes To Use This Spice Blend In
Looking for some awesome dishes to use this Cajun Spice Mix in? Check out my Instant Pot Cajun Dirty Rice recipe! It's a classic Cajun side dish that's elevated with Homemade Cajun Spice Mix.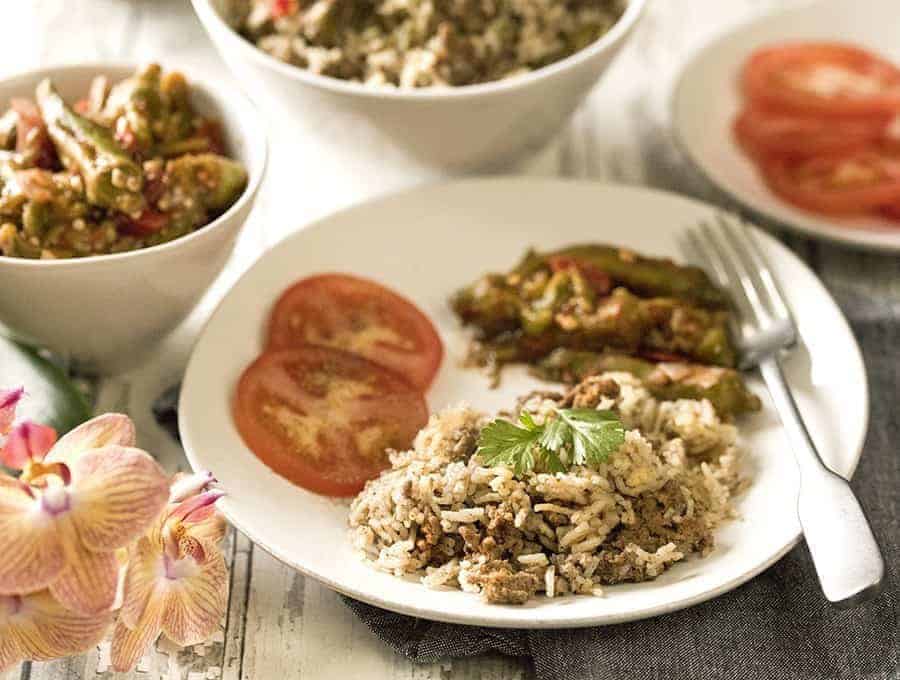 Another great dish to try your freshly made Homemade Cajun Spice Mix is my Instant Pot Keto Spicy Pork Stew with Spinach. It's quick, easy, and low carb!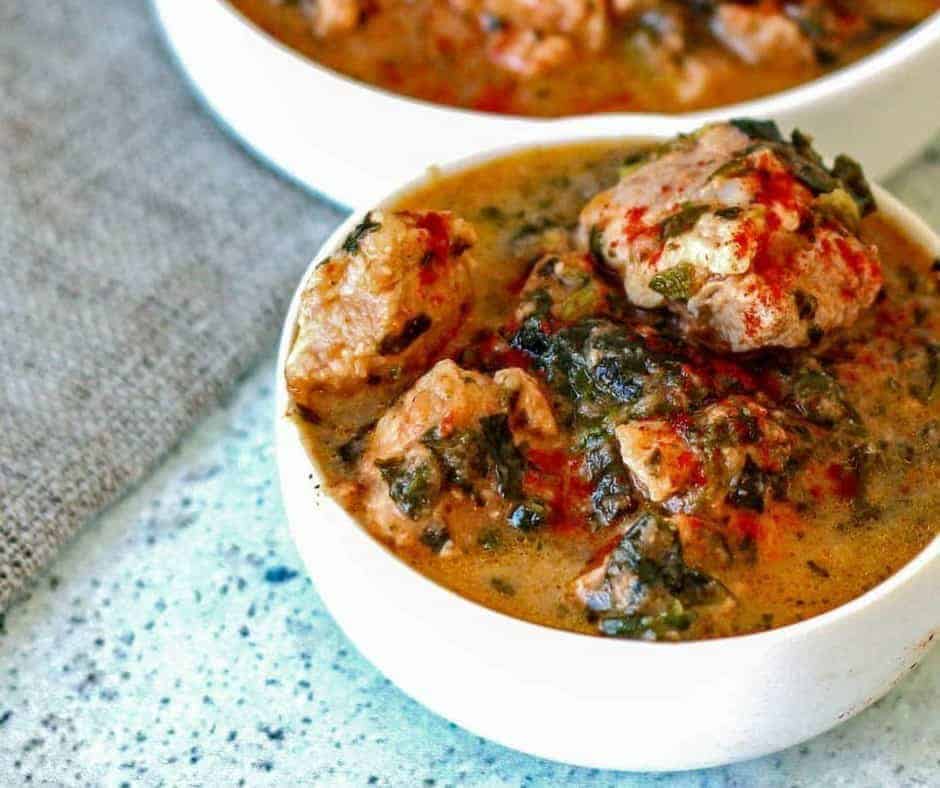 Another great place to use this spice mix is my Cajun Shrimp and Sausage!
How Long Does It Last?
This recipe only makes 4 tablespoons of spice blend, so the odds of it going bad before you use it all are pretty slim. In fact, I like to suggest doubling or tripling the recipe so you can keep some in your pantry for nights when you don't feel like grinding spices.
For the best, most robust flavors, I would suggest using this Cajun Spice Mix within a year of making it.
Want To Make More Homemade Spice Blends?
So next time you go to make some dirty rice, Cajun chicken, gumbo, or jambalaya, put away that store bought Cajun seasoning mix and make your own Homemade Cajun Spice Mix. It will make a world of difference in how your Cajun recipes taste and your family will think you've ordered Cajun food from an authentic Cajun restaurant.
If you love this Cajun Spice Mix, make sure you share it on Facebook and Instagram so your friends can try it too! Don't forget to Pin it so you can make it again soon.
Did you make this recipe? To give it a review, just click the stars below!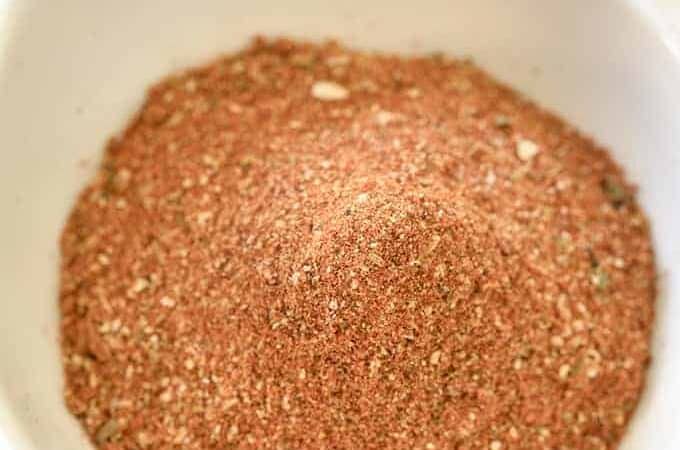 Click on highlighted ingredients or Equipment to see exactly what I use to make this recipe
Instructions
Mix together all ingredients for the spice mix and run them briefly through a spice or coffee grinder. This makes 4 tablespoons of mix.
Get support & connect with our community on Facebook!
Nutrition
Calories:
72
kcal
|
Carbohydrates:
15
g
|
Protein:
3
g
|
Fat:
1
g
|
Fiber:
5
g
|
Sugar:
3
g
Tried this recipe?
Follow @twosleevers and Pin it!