If you like dal, you're going to love this Langar Ki Dal, which is the creamiest, most flavorful way to combine and cook two dals in your Instant pot!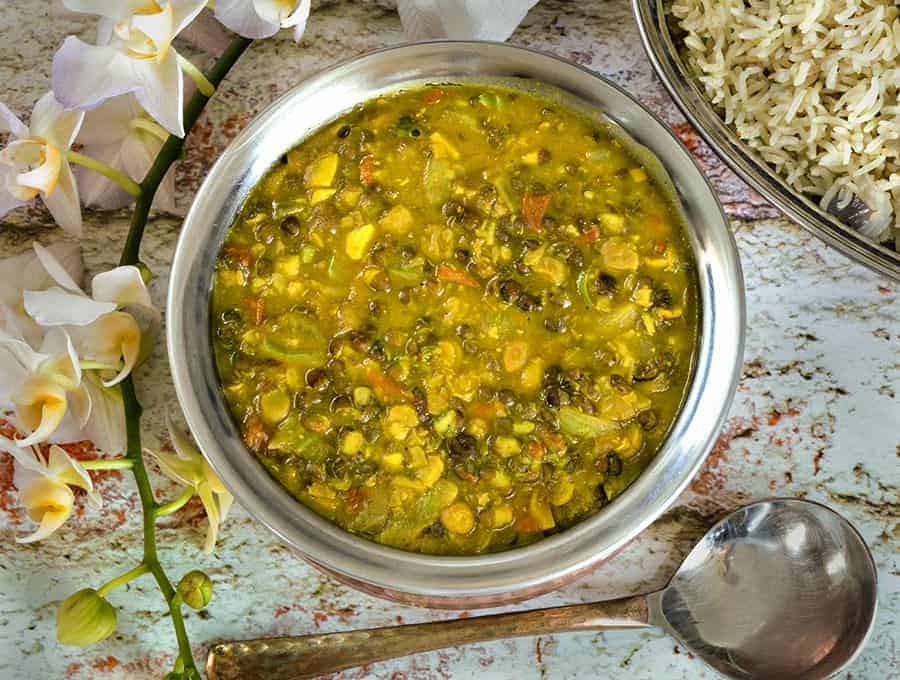 Instant Pot Langar Ki Dal | Indian Vegetarian Lentils
What is Langar?
Langar is a Punjabi word for the community kitchen or community meal that is made and served by volunteers at the Gurudwara (temple) every Sunday, and is served free to all visitors, no matter who you are.
No one cares about your religion, your gender, your ethnicity, or anything else. Everyone is welcome to come and enjoy the meal. It tends to be vegetarian, and it is always absolutely delicious.
Gurudwara's also have a sweet that make from flour, ghee and sugar called Kadha Prashad, and let's be honest, that's pretty much the only reason my brother and I went to the Gurudwara with my Punjabi mother.
In our defense, we were little and we also had no idea what the priest was saying in Punjabi, so the "dessert" was the highlight of the whole service for us.
I once asked if we could have seconds, and if looks could kill, both my brother and I would have been burned to a cinder when my very indignant mother and grandmother stared at us. It's not supposed to be about the taste, it's supposed to be a religious token.
But then they shouldn't make it that delicious if you ask me.
But that's okay. I learned to make it myself so now I can have all the Prashad my hips will permit me to eat. So there.
For more info on how to cook beans and lentils in your pressure cooker, check out my guide on How to Cook Beans in the Instant Pot!
Looking for more delicious dal recipes? Check out my Pressure Cooker Rice and Dal. It's a great Indian comfort food that's easier to make than you'll believe!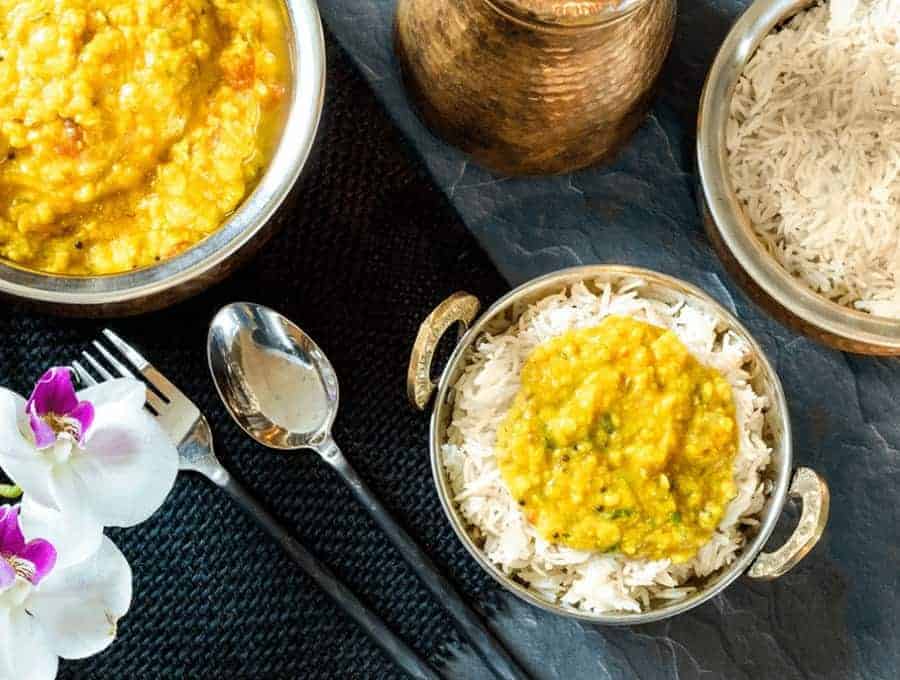 Another great dal dish is my Instant Pot Moong Dal Soup. It's a super delicious traditional Indian soup that's made easily in your Instant pot!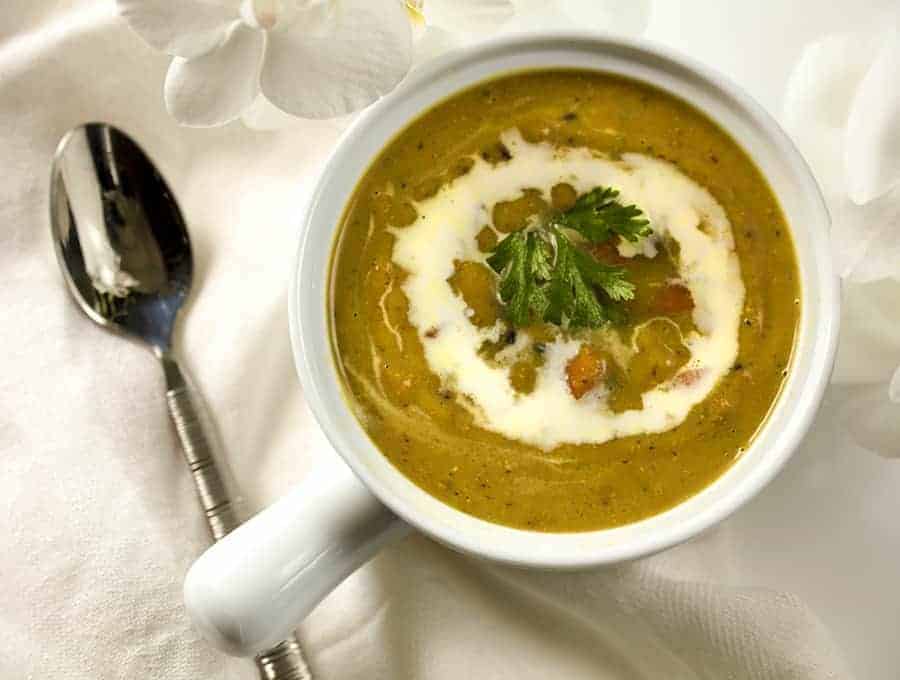 If you're in the mood for a delicious Indian curry, try this Chicken curry soup recipe.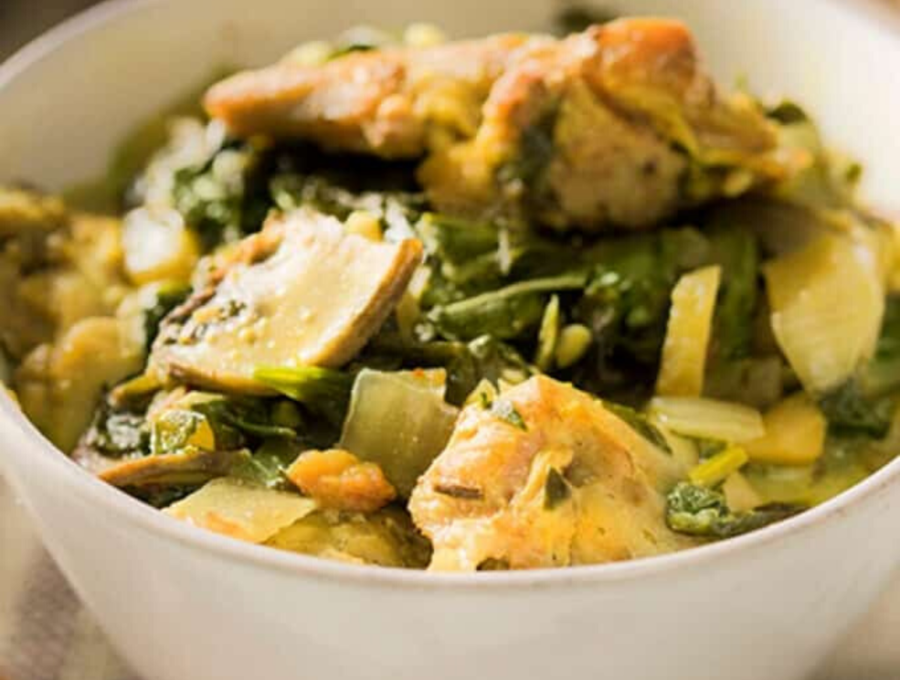 You can even learn how to make a full Indian meal fast with this video!
Anyway, I digress. This very simple but creamy, hearty, rib-sticking Langar Ki Dal is made by combining two different types of dals. Once you buy the Urad Dal and the Chana Dal, you can make my Dal Makhani as well as the Chana Dal Fry
The Recipe steps for this Langar Ki Dal are:
Cook dals together for 30 mins at high pressure
Cook onions, ginger, garlic and tomatoes with spices
Mix with dal
Want more amazing Indian Instant Pot recipes?
Find 74 more Indian Instant Pot recipes like this one that are tried and tested - and did I mention delicious?! Click here to go to the post so you can Pin it on Pinterest for later!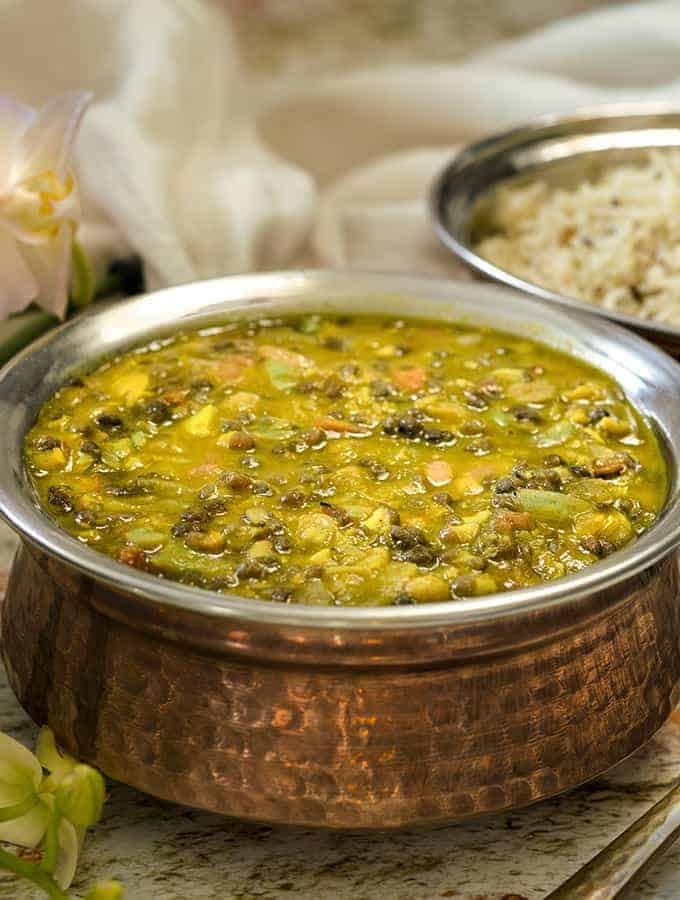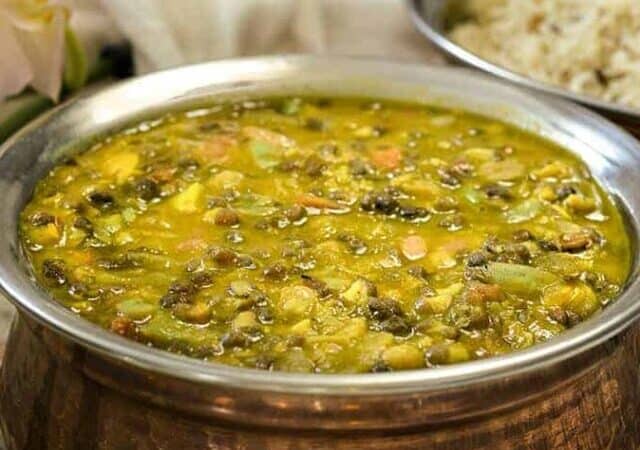 Click on highlighted ingredients or Equipment to see exactly what I use to make this recipe
Ingredients
Cook separately
1

tablespoon

(

1

tablespoon

) Ghee,

(can substitute coconut oil, or vegetable oil)

1

(

1

) Onion,

chopped

2

(

2

)

Tomatoes

,

chopped

1

tablespoon

(

1

tablespoon

) Minced Ginger,

minced

1

tablespoon

(

1

tablespoon

)

Garlic

,

minced

1/2

tsp

(

0.5

tsp

) Cumin seeds

1/2

tsp

(

0.5

tsp

) Turmeric

1/2-1

tsp

(

0.5

tsp

) Cayenne Pepper

1

tsp

(

1

tsp

) Kosher Salt

1/4

cup

(

62.5

g

)

Water
Instructions
Combine the Urad and chana Dals with water, salt and turmeric, and cook under High Pressure for 30 minutes. You can use the BEAN setting on your Instant Pot for this.

Meanwhile, heat a nonstick pan on your stove, and when that's hot, add the ghee. When the ghee is hot and shimmering, add the chopped onion and sauté for 30 seconds. Add minced ginger and minced garlic and cook these aromatics for 5 minutes, until the edges of the onion start to brown slightly.

Add tomato and spices and mix well. Add water and mix again.

Crush the tomatoes with the back of your spoon as they cook. Set aside until the dals are cooked.

Once the dals are cooked, allow the pressure cooker to release pressure naturally for 10 minutes and release any remaining pressure.

Using your spoon, crush the dals well to get a creamier texture, leaving some whole dal in the mix.

Pour in the tomato and onion mixture and mix well before serving.
Get support & connect with our community on Facebook!
Nutrition
Calories:
149
kcal
|
Carbohydrates:
23
g
|
Protein:
9
g
|
Fat:
2
g
|
Fiber:
8
g
|
Sugar:
2
g
Tried this recipe?
Follow @twosleevers and Pin it!