When there's just a whisper of cooler weather mentioned, I'm getting out all my favorite soup recipes. Of course, since I have very little time, I end up making a lot of my soup recipes in the Instant Pot. This Instant Pot Lentil Soup is always at the top of my list.
Lentils have such a robust flavor, so they're perfect for making soups that are rich taste. Instant Pot Lentil Soup is no exception in the flavor department. If you're looking for the perfect cold weather soup recipe, you've found it. Lentils and spinach combine to make this very flavorful and robust.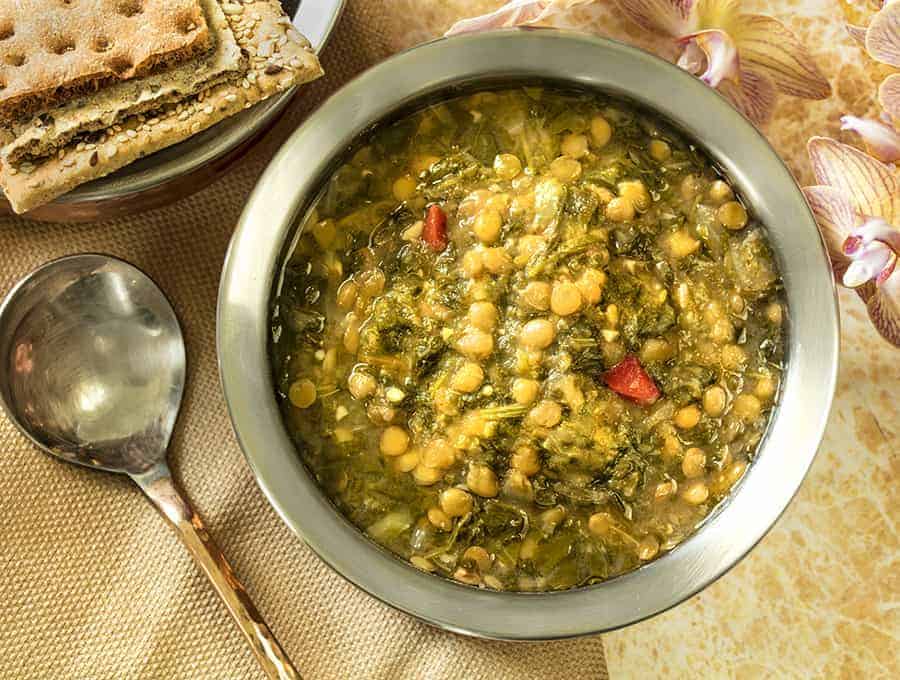 Instant Pot Lentil Soup | Lentil Spinach Soup
This Instant Pot Lentil Soup also includes a healthy serving of spinach. The spinach is the perfect addition, and its flavor blends well with the lentils. Spinach is also the perfect addition since it contains quite a few nutrients which only makes this dish healthier.
Talking about this Instant Pot Lentil Soup gets me really excited for the cooler weather that's been setting in. There's nothing more satisfying than sitting down with a hearty, warm bowl of soup when the weather starts to bite. It's definitely a moment I look forward to each year.
What exactly is a lentil?
I was very surprised to discover that for most Americans, the term lentil meant only one kind of lentil. For me, growing up in India, I was familiar with at least 30 different sorts of beans, lentils, and legumes!
I actually created a video and a download called Lots of Lovely Lentils because I really want you to be able to enjoy all these wonderful plant proteins at our disposal.
That video should be playing in this post, at the bottom right and corner so don't click out of it! 🙂
IF YOU ENJOYED MY INSTANT POT LENTIL SOUP YOU'RE SURE TO LOVE MY INSTANT POT SAMBAR!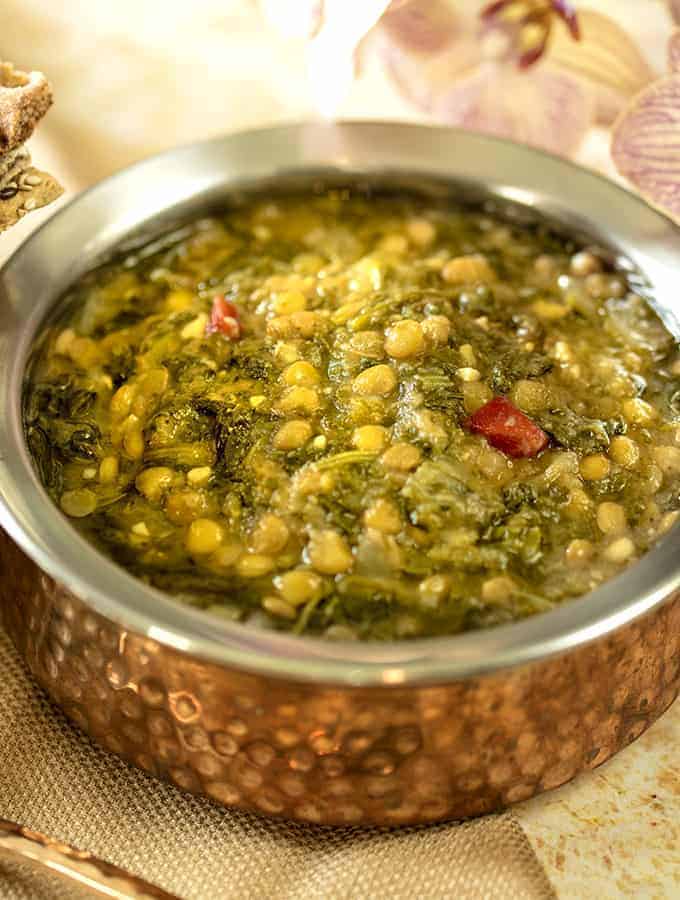 If you're anything like me, soup is one of your favorite dishes during the colder months. I can't lie, I eat soup quite often during the year. However, soups like this Instant Pot Lentil Soup turn out best when the weather calls for it.
DID YOU MAKE THIS RECIPE? DON'T FORGET TO GIVE IT A STAR RATING BELOW! JUST CLICK ON THE STARS TO RATE.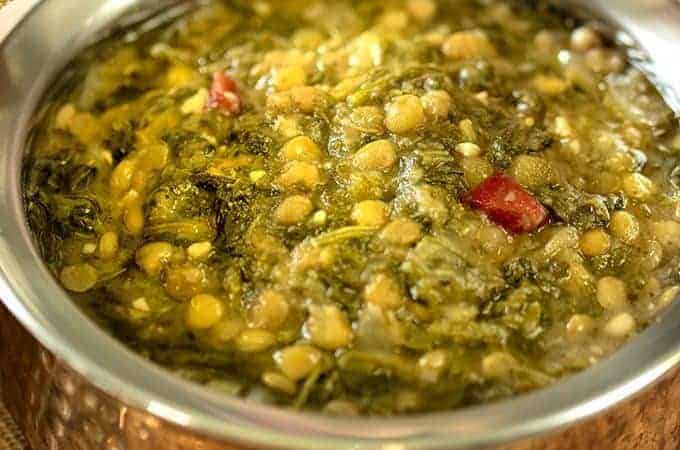 Natural Pressure Release:
10
minutes
Ingredients
1

cup

dry whole brown lentils

rinsed and drained

1

cup

Diced Onions

1/2

cup

diced celery

or use 2 cups mirrepoix mix to sub for onions, carrots and celery

1

tablespoon

Minced Garlic

1

tablespoon

fresh thyme, chopped

or use 1 teaspoon dried

1

tablespoon

Tomato Paste

1

tablespoon

chicken broth powder

1

teaspoon

Ground Cumin

12

ounces

frozen spinach or frozen chard

4

cups

water

1/2

teaspoon

Salt

1

teaspoon

Ground Black Pepper
Instructions
Place all ingredients into the inner liner of your Instant Pot.


Cook at high pressure for 6 minutes. Allow the pot to sit undisturbed for 10 minutes, and then release all remaining pressure.


Add 2 cups of water and red wine vinegar, stir and serve. (You are adding this water later so as to reduce time to pressure, and so that you can add more or less water to suit your preference for a thicker or thinner soup).

Nutrition
Calories:
227
kcal
|
Carbohydrates:
39
g
|
Protein:
16
g
|
Fat:
1
g
|
Fiber:
18
g
|
Sugar:
4
g
Don't forget to check out my Instant Pot Fast & Easy Cookbook!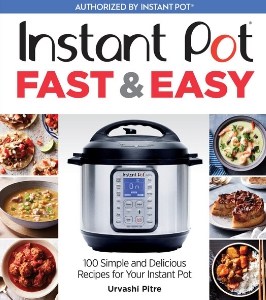 This book is full of all kinds of boldly flavored and internationally-themed recipes—Mexican, Thai, Moroccan, and more—with Instant Pot Fast & Easy, fully authorized by Instant Pot. Just like you have come to expect, my recipes will work perfectly every time, and of course taste great too. And because these are Instant Pot recipes, dishes like Japanese Chicken Curry, Chinese Steamed Ribs, and Mexican Pulled Pork are ready in a fraction of the time they would take using traditional cooking methods. As with all of my recipes, the focus is on whole foods instead of artificial convenience ingredients, so the recipes are delicious, easy, and healthful too.