EASY but authentic Indian Instant Pot recipes! Using an Instant pot to make authentic Indian recipes will cut your effort in half. Following my well-tested recipes with a smaller list of ingredients, will make cooking authentic Indian food even easier.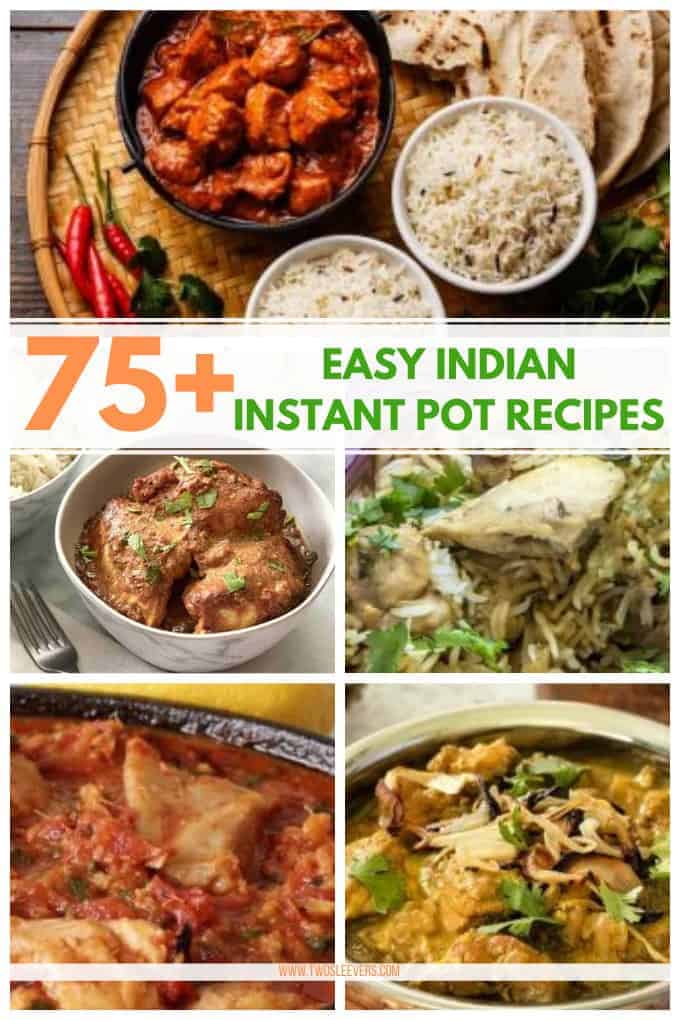 Jump to:
There's More Indian recipes Than Butter Chicken!
I've got so many Indian recipes! You think it's only about palak paneer, chicken tikka masala, chicken vindaloo, lamb biryani, and baingan bharta? Oh and butter chicken?
I mean, yes those are great dishes to make and eat, but what about making South Indian recipes in your Instant Pot? What about using a pot in pot method to make rice and dal in your pressure cooker?
Don't you want to try making masala chai in your Instant Pot? I also want to introduce you to lesser-known dishes such as Parsi Patra ni Macchi, or Maharasthrian Masalé bhat. Which are recipes that you will probably never taste unless you visit an Indian person's house (like mine for example!)
Are There Any Indian Vegetarian Recipes?
Indian vegetarian food is also very flavorful and enjoyed even by those who are dedicated carnivores. So I've included a lot of Indian vegetarian Instant Pot recipes in this roundup. Lots of Indian desserts like Gajjar Halwa, Kheer, etc. will make this a great list for you!
Make Indian food the simple way with authentic flavors with these 75+ Indian Instant Pot recipes! Try something new this week!
What If I'm Eating Low Carb?
I have many low carb and Keto Indian dishes here so even if you're low carbing, you can still enjoy many of these dishes.
So what I encourage you to do is to go beyond the old familiars, and try some dishes that you have never tried.
Can I Use Premade Sauces In These Indian Instant Pot Recipes?
Ditch those jars of Indian sauces like the chicken tikka sauce and the korma sauce. You don't need it! You guys, #trustUrvashi, and make these very simple, very authentic, very quick Indian recipes and your tastebuds will thank you!
If you love these amazing Indian Instant Pot recipes, share them with your friends on Facebook and Pin them to make them again soon.
Indian Instant Pot, Keto Instant Pot, Instant Pot Fast and Easy, Healthy Instant Pot & Vegetarian Instant Pot.