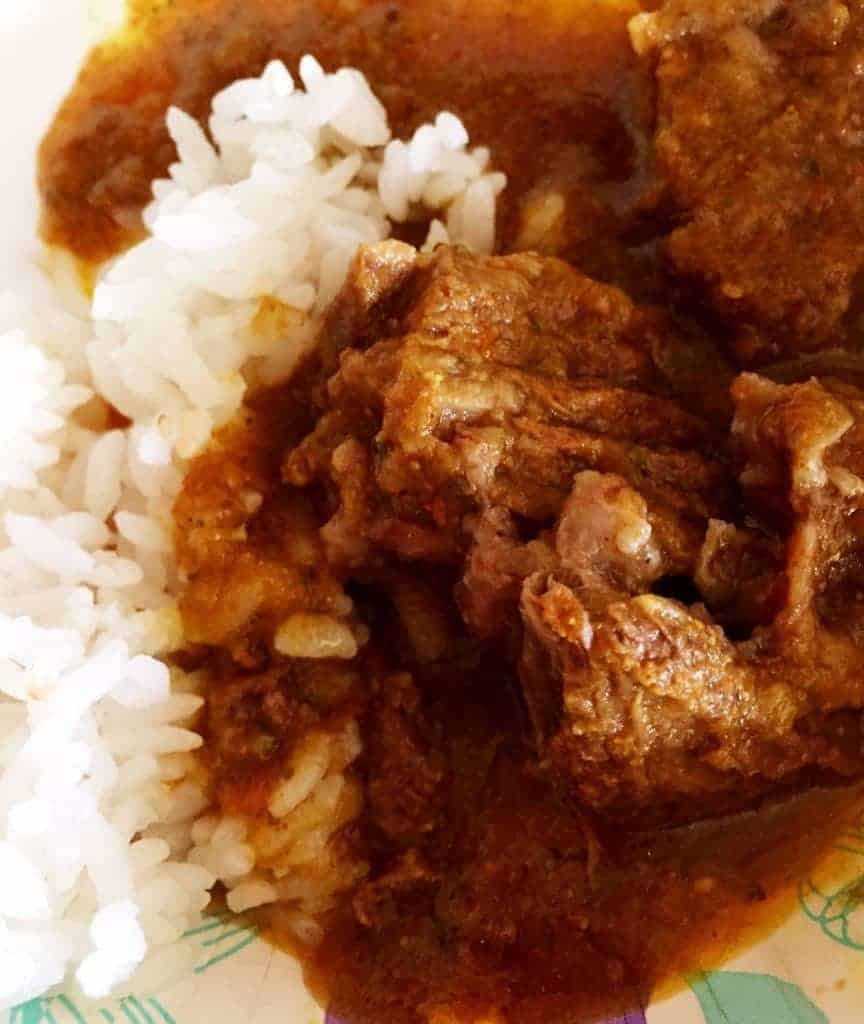 It's been a while since I cooked because I've just been so danged busy. This weekend, I decided to place an embargo on all work and just do nothing except laze about and pamper myself. So I took myself off to the Korean spa to get a scrub and then decided I would cook something.
I didn't grow up with something called curry powder so when people say they don't like "Curry" it's very confusing to me. This is a proper curry–but it doesn't use store-bought curry powder.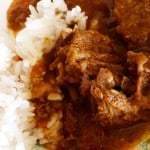 Instant Pot Beef Curry
Easy recipe that relies on store-bought curry powder and garam masala
Dietary Consideration:
Dairy-Free, Gluten-Free, High Protein, Keto, Low Carb
Cooking Style:
Instant Pot/Pressure Cooker
Ease of Cooking:
Pour and Cook
Instructions
Place onion, tomatoes, garlic, and cilantro in a blender jar. Put the tomatoes at the bottom so that they will liquefy first and you won't have to add water.

Puree until all the vegetables have turned to a smooth mush.

Add the various spice powders in and whirl it around a bit more.

Place the beef into a Instant Pot and pour the veggies on top.

Cook under pressure for 20-30minutes depending on the type of beef you've used. Confession: I used beef chuck short ribs because I wanted to be able to give my doggie the bones. Okay great idea, messy execution. The bones came right off the meat, but then I had to fish them out of the gravy with tongs, then I had to cut off the cartilage, oy veh! Get boneless meat, or prepare for a bit of a mess.

Okay that's it! Serve over rice or cauli-rice if you're watching carbs. Amazing, authentic tasting curry with no slaving over a hot stove to brown the onions and tomatoes and what not. Yummy!
Nutrition Facts
Instant Pot Beef Curry
Amount Per Serving
Calories 231
Calories from Fat 72
% Daily Value*
Total Fat 8g 12%
Cholesterol 88mg 29%
Sodium 45mg 2%
Potassium 396mg 11%
Total Carbohydrates 4g 1%
Protein 31g 62%
* Percent Daily Values are based on a 2000 calorie diet.