Instant Pot Meyer Lemon Chutney packs a ton of flavor into a delicious recipe everyone will enjoy!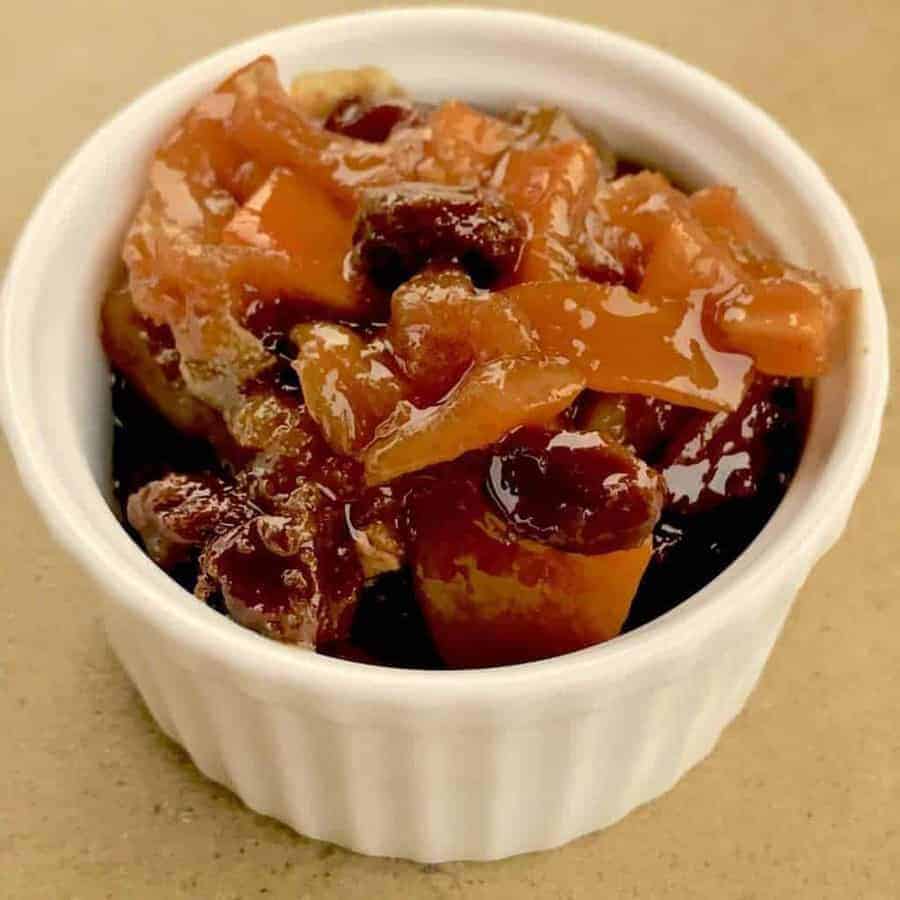 You know you may have a problem when you buy something even when you have no idea how to cook it. Case in point: I'd read so much about Meyer lemons that when I was at the grocery store and I saw a bag, I was so excited to buy them. Until I came home and realized I had no idea what to do with them. So I googled and one thing that I made with one lemon that I really liked was Mark Bittman's Instant Preserve (1 chopped lemon, rind and all, 2 teaspoons sugar, 1 teaspoon salt, let it sit for at least 30 mins was what I used to try it out). Totally yummy, fresh and would go well as a side with chicken. It's not really preserved but it will last for a bit and it does get better with time. I'm trying hard not to eat this with a spoon, it's really that good.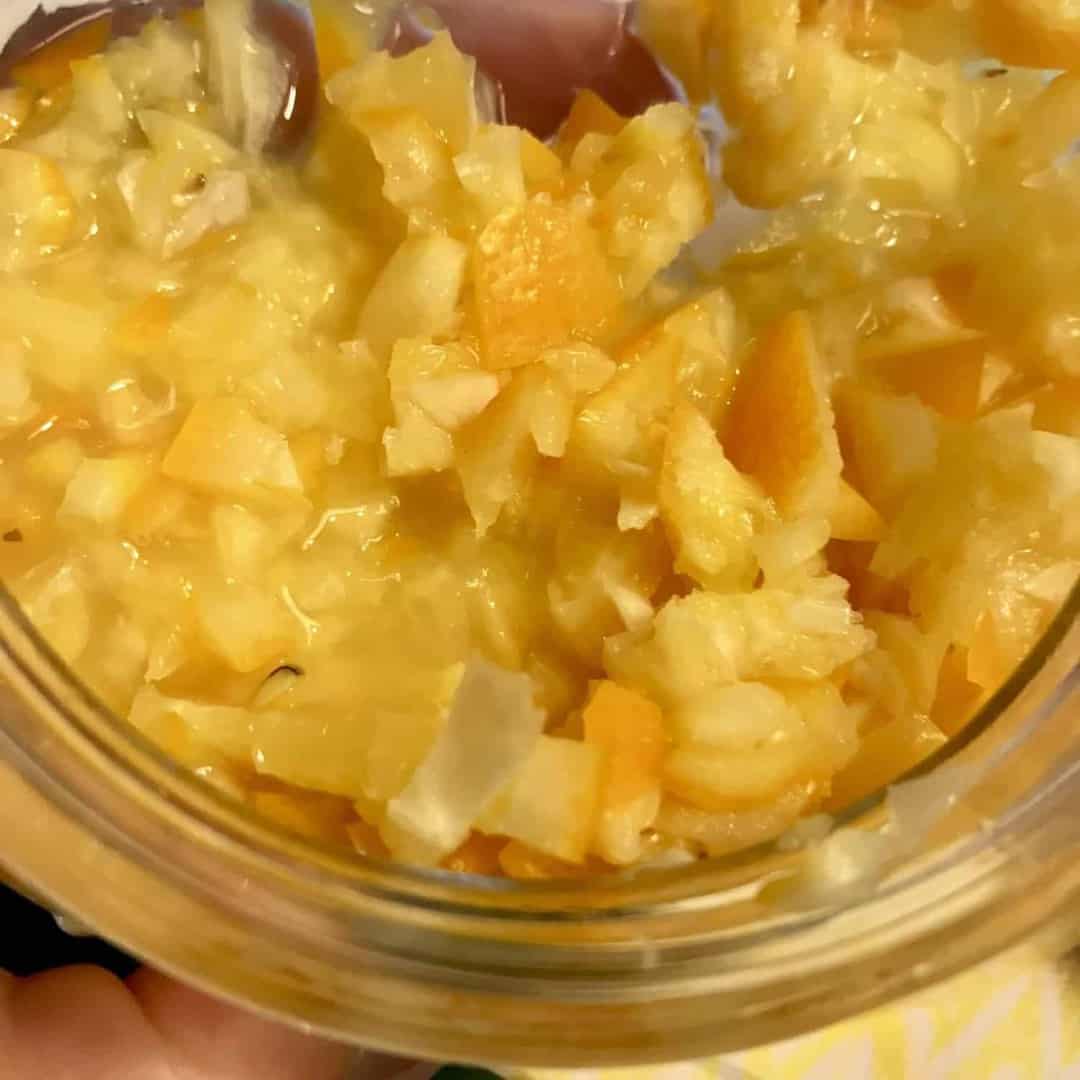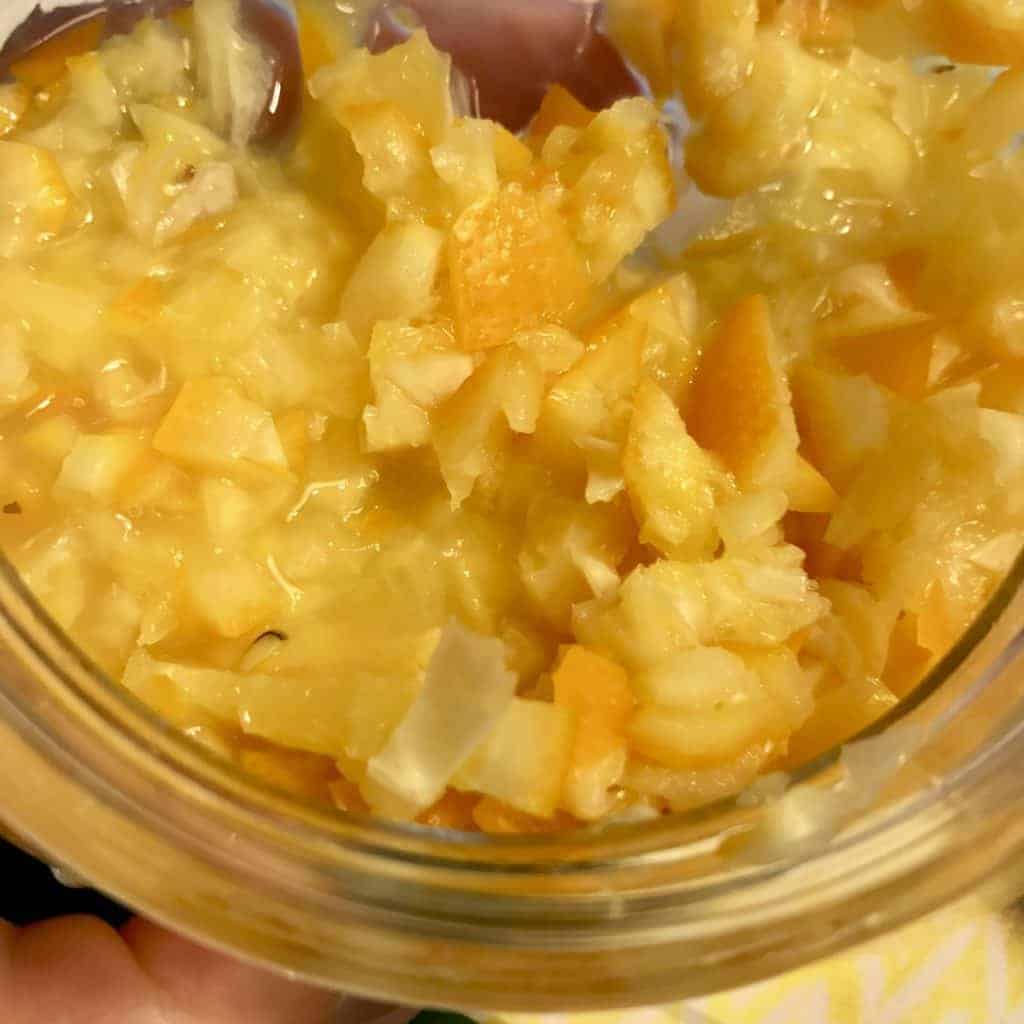 But I used to make a peach chutney years ago that I loved and I've been wondering how to make that again. Peaches aren't in season but there was this bag of yummy-smelling lemons sitting around...
Let me issue a warning first. The last time I canned anything was 25 years ago. I know nothing about canning and preserving anymore. If I were you, I'd just assume this chutney needs refrigeration and not leave it out. Also, I'd forgotten the very first taste I took reminded me that preserving intensifies tastes so go easy on the cayenne pepper in this dish. Mine is prob too hot so I've reduced the quantities below.
I don't know how this will work in an Instant Pot because you want it to be thick, but you could try pressure cooking and then sautéing with the lid off until it's thick.
Some serving suggestions:
Serve as a side with Indian food. Place 1-2 teaspoons on each diner's plate and they can enjoy it as a relish
Mix some of it with cream cheese and make sandwiches
Mix with cream cheese and serve as a dip
Once you get a feel for the flavors in it, you could combine it into other cooked dishes such as chicken with a creamy sauce.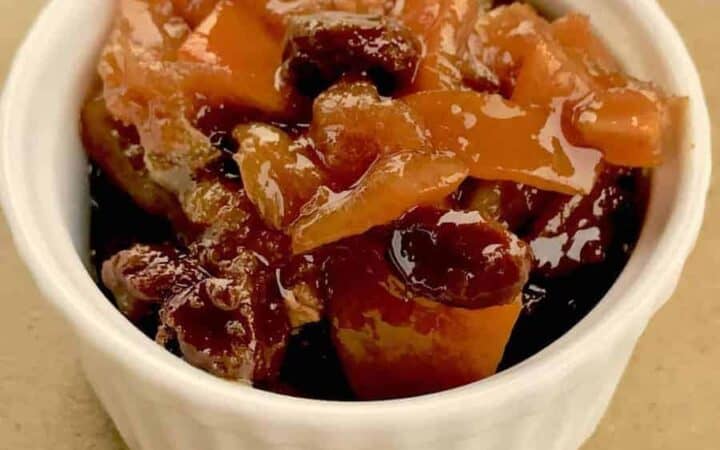 Click on highlighted ingredients or Equipment to see exactly what I use to make this recipe
Instructions
Put all ingredients into a slow cooker turned on high and cook for 4 hours.

Remove lid, stir and taste, adjust any spices, and let it cook for another hour with the lid off so it thickens.

Pour into jars and refrigerate. This made about 1.5 or 2 cups for me.

A serving of this is about 1-2 teaspoons so it won't have that much sugar in each serving since 1 cup has about 48 teaspoons in it.
Get support & connect with our community on Facebook!
Nutrition
Calories:
19
kcal
|
Carbohydrates:
4
g
|
Sugar:
3
g
Tried this recipe?
Follow @twosleevers and Pin it!