So this is a fusion Kheer. Traditional kheer is laborious, but it also uses basmati rice and milk that is painstakingly reduced over a low flame. I, on the other hand, am impatient, and what's more important, I had left over coconut milk from making the Korma so I had to come up with some use for it.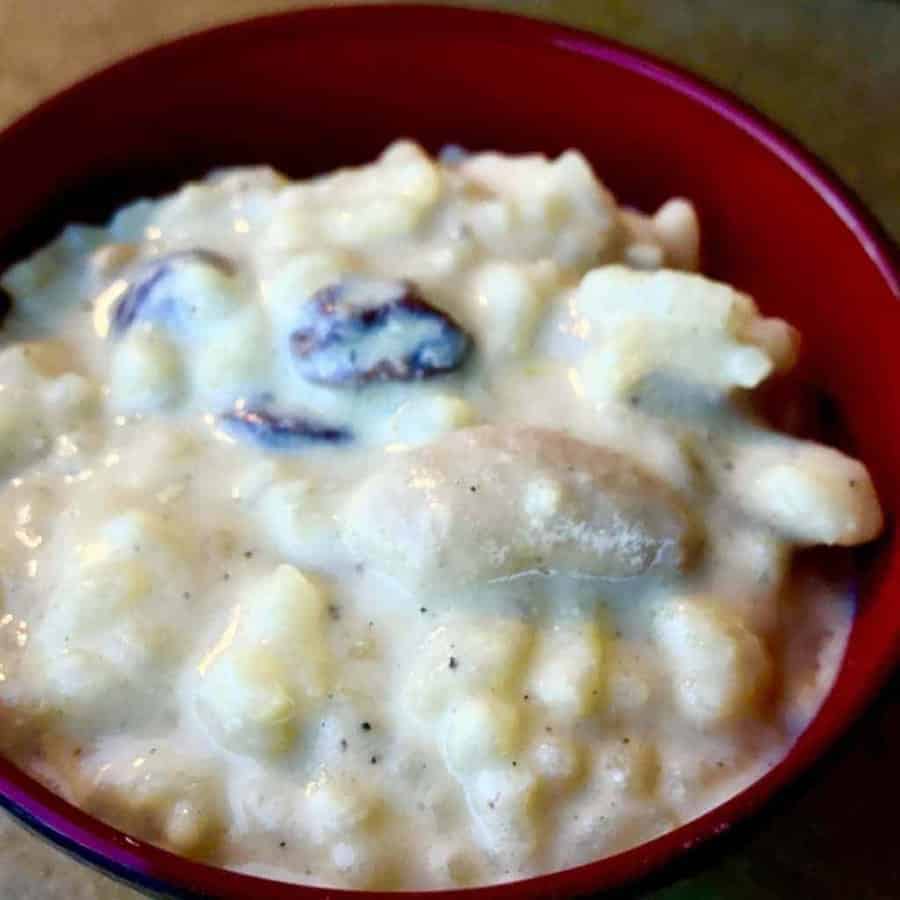 Kheer Rice Pudding | A Traditional Indian Dessert Pudding
The other thing is, I love my basmati, but it seems a little odd to use basmati when what you really want is a creamy texture. Isn't that what arborio was made for? A creamy texture? It was time to experiment.
In the recipe below, I used a 5 ounce can of evaporated milk. And because I hate washing dishes, I used this can to measure the other ingredients. So 1 can of evaporated milk, fill that can with coconut milk and add, 2 of those cans filled with water…that's how us non-professional chefs measure things. It worked really well so here's the recipe.
LOOKING FOR MORE DELICIOUS INDIAN DESSERT RECIPES? CHECK OUT MY INSTANT POT HALVA RECIPE!
★ DID YOU MAKE THIS RECIPE? DON'T FORGET TO GIVE IT A STAR RATING BELOW! JUST CLICK ON THE STARS TO RATE.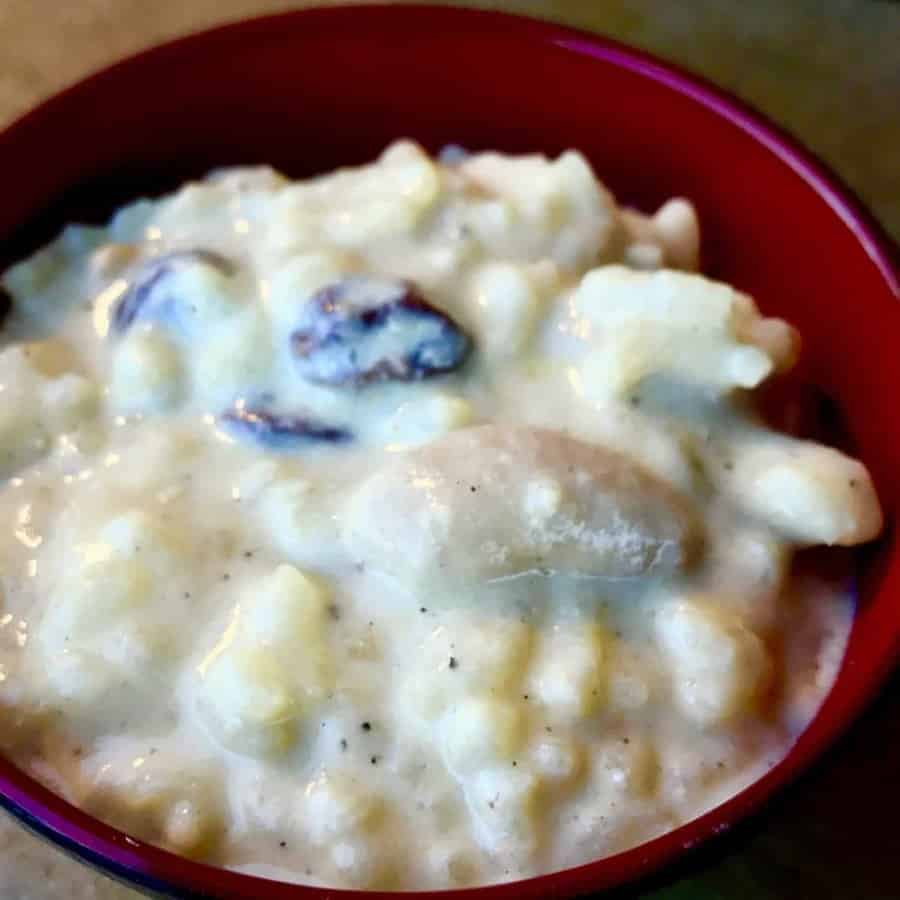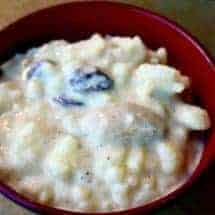 Kheer Rice Pudding
Kheer Rice Pudding is a deliciously creamy Indian dessert pudding. Traditional Kheer is quite laborous, but my recipe makes it easy!
Cooking Style:
Instant Pot/Pressure Cooker
Instructions
This is a dump and go.

Put everything into the Instant Pot except the 5 ounces of milk for finishing.

Otherwise, set your Instant Pot to High Pressure for 20 minutes and use quick release.

When you open the pot, you'll see a little bit of curdling, don't worry about this. Mix everything together well.

Add the 2 cans of whole milk or half and half (10 ounces) and stir well. At this point, the saffron strands should start to yield their color as well, so the milk is going to take on a creamy texture as well as a creamy color.

Taste and see if you need to add more sweetener. Indian desserts are typically very sweet, but I only added enough to sweeten lightly.

Eat some hot, and put the rest in the fridge to eat cold so you can see which way you like it. I like it both ways 🙂
Recipe Notes
You can substitute full-fat coconut milk for the dairy milk if you'd prefer, as well as your sweetener of choice. I used Baking substitute Splenda
Nutrition facts per serving
193kcal | Fat: 8g | Saturated fat: 5g | Cholesterol: 8mg | Sodium: 40mg | Potassium: 217mg | Carbohydrates: 25g | Fiber: 1g | Sugar: 6g | Protein: 4g | Vitamin A: 100% | Vitamin C: 1.1% | Calcium: 91% | Iron: 1.5%
I am not a registered dietician or nutritionist. Nutritional information is provided a courtesy, and can vary depending on the exact ingredients you use.