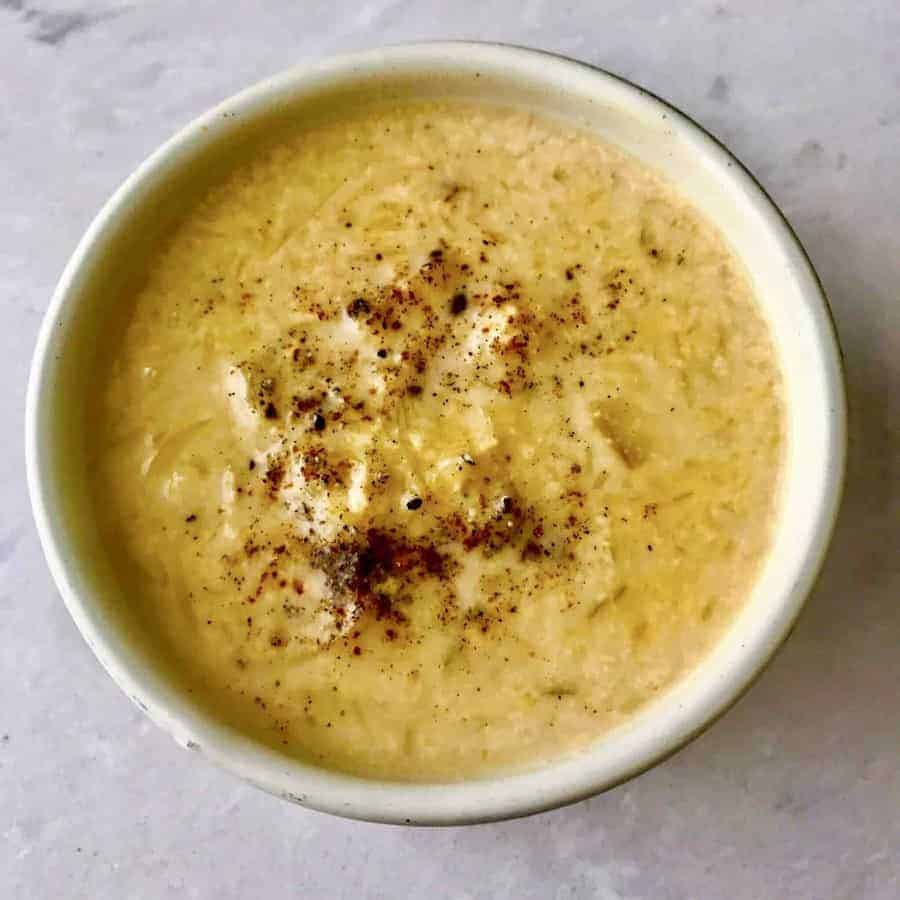 This recipe for Pressure Cooker Indian Zucchini Kheer recipe is a bit of a fusion recipe, because we don't actually have Zucchini in India.
We do have a kheer we make using something called a bottle gourd, which I've never seen in the U.S. But I had a bunch of zucchini sitting in the fridge staring at me balefully and I decided it was time to create a kheer recipe.
The problem for me is that I can't use condensed milk due to the sugar, and most of the kheer recipes out there definitely ask for condensed milk.
I can see why because after all, it is a dessert, but more importantly, you want a thick base for any kheer, which condensed milk provides.
So I thought well, I'll just see about creating a kheer recipe with evaporated milk, because this way I can control the type of sugar that I put into it.
And that is the story of how this Pressure Cooker Indian Zucchini Kheer Recipe came to be.
EQUIPMENT & INGREDIENTS YOU MAY NEED TO MAKE PRESSURE COOKER INDIAN ZUCCHINI KHEER: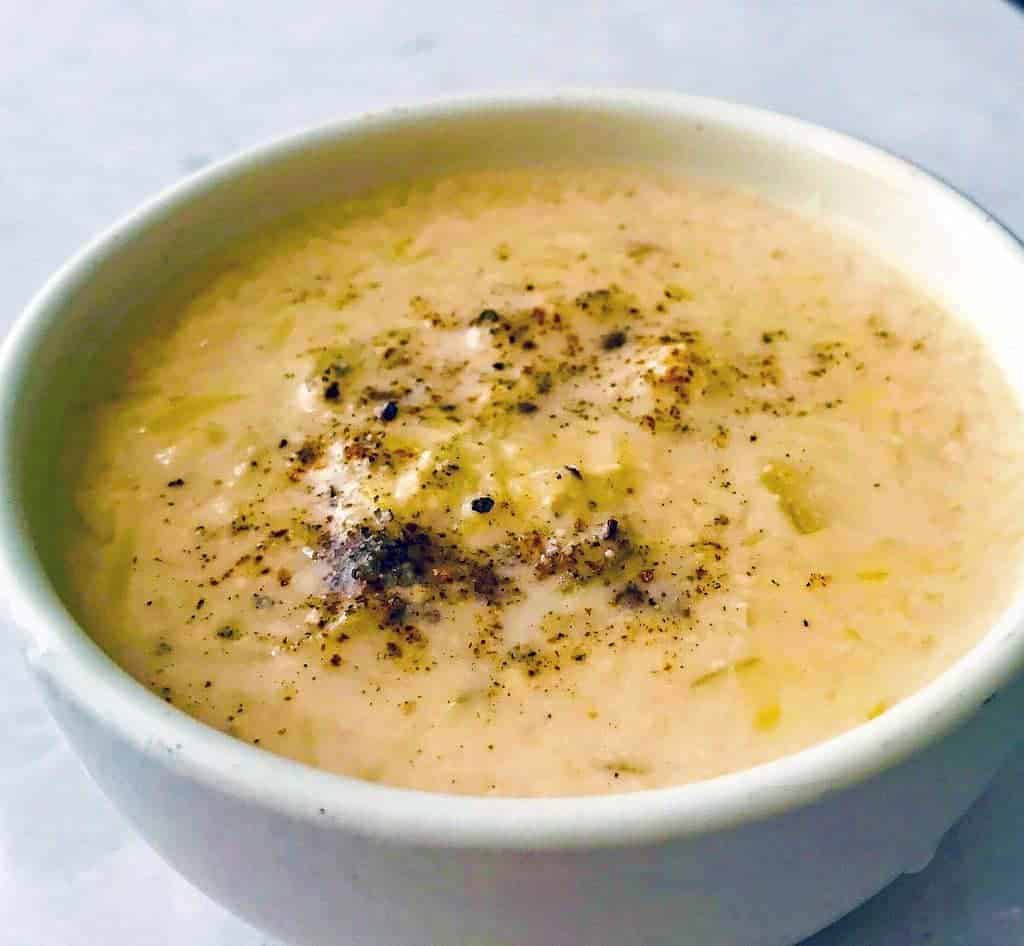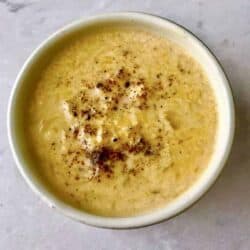 Pressure Cooker Indian Zucchini Kheer
Super easy Indian Zucchini Kheer made in minutes in your pressure cooker or Instant Pot. Great way to use up all that summer zucchini in a sweet, exotic dessert.
Dietary Consideration:
Gluten-Free, Vegetarian
Cooking Style:
Instant Pot/Pressure Cooker
Ease of Cooking:
Less than 5 ingredients, Pour and Cook, Under 30 Mins
Recipe Type:
Desserts, Full Liquids/Soft Foods, Pressure Cooker
Instructions
Place all ingredients except the ground cardamom into your pressure cooker.

Cook for 10 minutes on high pressure. Allow it to release pressure naturally for 10 minutes and then release all remaining pressure.

Add in ground cardamom and stir.

Serve hot or allow it to chill before serving.
Nutrition Facts
Pressure Cooker Indian Zucchini Kheer
Amount Per Serving
Calories 105
Calories from Fat 54
% Daily Value*
Total Fat 6g 9%
Cholesterol 23mg 8%
Sodium 57mg 2%
Potassium 315mg 9%
Total Carbohydrates 7g 2%
Protein 4g 8%
* Percent Daily Values are based on a 2000 calorie diet.
Love this recipe? Check out other Traditional Indian Dishes made easy and fast with my new cookbook!
This Instant Pot cookbook contains:
50 Quick and Easy Recipes requiring minimal ingredients and 60 minutes or less of prep and cook time
Prep Advice for stocking your kitchen with the best tools and spices
Instant Pot Guide making the most of your Instant Pot for delicious Indian dishes
Handy Tips substituting ingredients for variations on your favorite recipes
Order your copy today!