Keto Almond Phirni Kheer is a delicious sweet treat that's low carb and easy to make. If you're looking for the perfect ethnic treat, you've hit the jackpot.
This delicious Indian pudding only takes about 5 minutes to make. I think it's one of the quickest desserts I've ever made.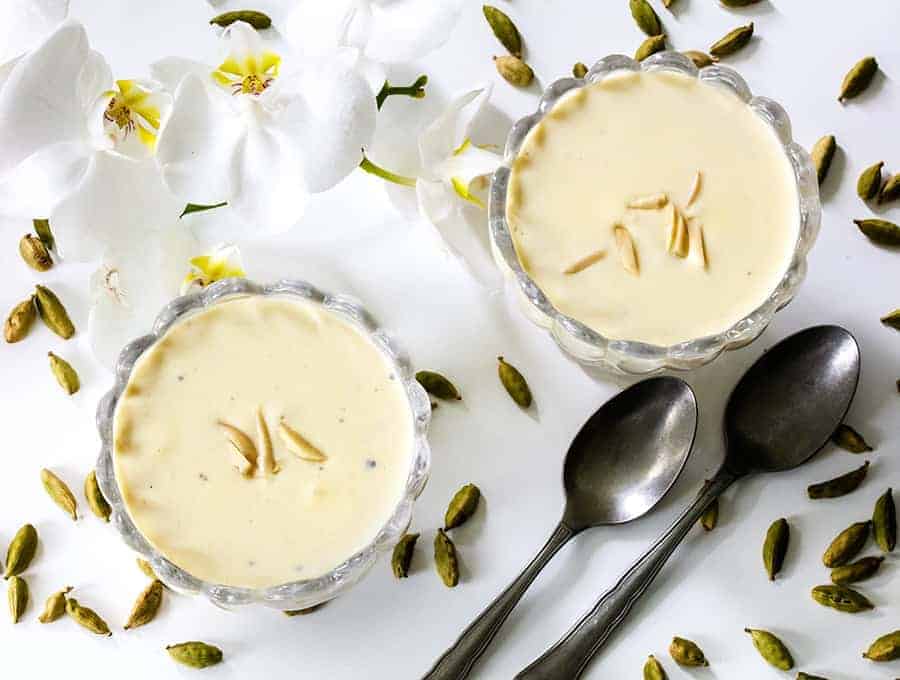 Keto Almond Phirni Kheer |Low Carb Indian Phirni Kheer
Yes, I did indeed make a low carb Indian dessert! If you're familiar with Indian desserts, you'll realize how impossible sounding this is. All that milk! All that sugar! Oh but all that taste!
If you are unfamiliar with this dish–well now, that's because I made it up.
Phirni or kheer are both very popular of course, but a keto kheer is a whole different ballgame.
Since this Keto Almond Phirni Kheer is so easy to make, I tend to use it often for my sweet cravings. Not only is it low carb as mentioned before, but it's also keto, gluten-free, soy-free, etc. It's a great option for killing those cravings without ruining your healthy focus.
This Almond Phirni Kheer is great any time of the year. However, I tend to make it around the holidays a lot. It makes for a great addition to the dessert table without adding a ton of time.
I realize I really should have posted this right before Diwali, but I've been a little busy lately with my new cookbooks, one for the air fryer and one for the Instant Pot.
What is the difference between Phirni and Kheer?
So these two are close cousins. Kheer can usually involve a variety of things, such as whole rice grains, zucchini kheer like my recipe here, or bottle gourd kheer, etc. But phirni is typically only made with ground rice.
The main difference then is one of texture. A kheer can have a little chew and bite in it, depending on what you've added.
A phirni in contrast is all about smooth, milky texture. It's more like making malt-o-meal, except, if I can say, A LOT MORE DELICIOUS!
But of course if you're doing Keto, rice is utterly out of the question.
Enter that stalwart of keto cooking–almond flour.
Yup. That works. And I tried it, and perfected it, so you don't have to.
Trust me, you won't be able to do tell the difference between regular Phirni and this keto phirni.
So if you're craving and Indian Kheer? Try this low carb kheer instead and enjoy!
If you enjoy this Almond Phirni Kheer, and are not low carb you should definitely check out my pressure cooker Indian Kheer recipe! It's an easy and flavorful dessert that's done in under 30 minutes. Now that one is NOT low carb, but it's delicious and suitable for anyone who is not keto.
Another great Indian dessert recipe you should try is my Instant Pot Halva Recipe. It's a fantastic Indian dessert that's vegan-friendly and made easily in an Instant Pot.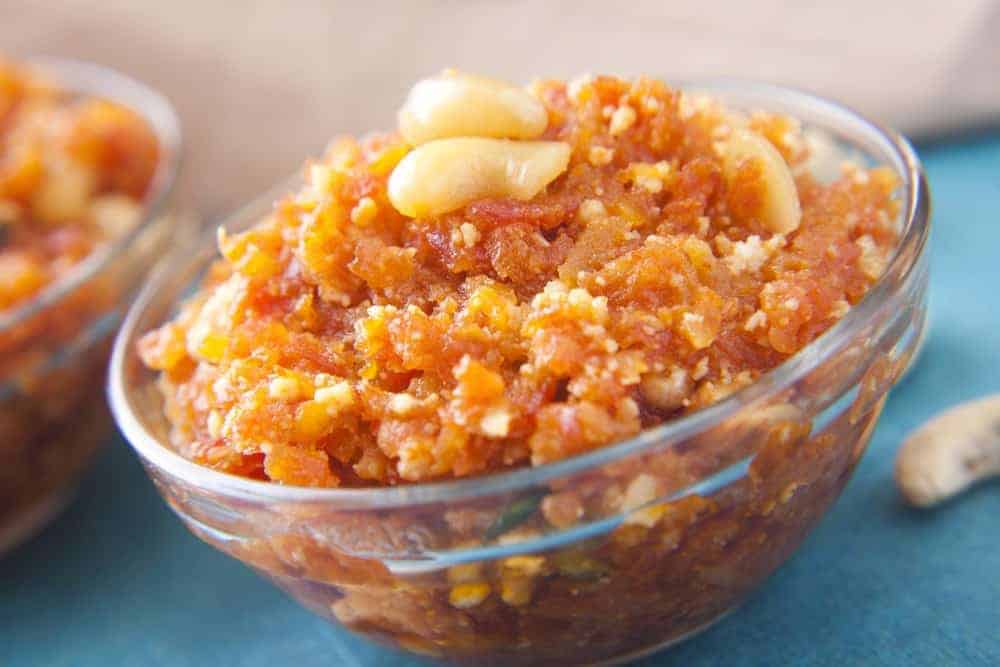 But if you're after low carb, this keto phirni is the way to go. Enjoy!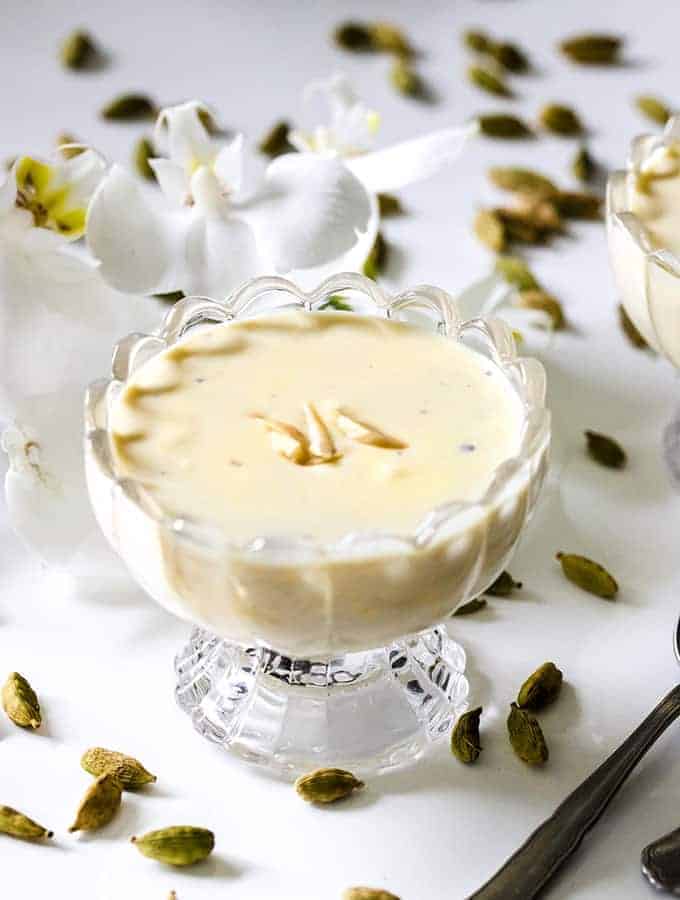 If you're looking for a new and easy dessert recipe, I would definitely give this Keto Almond Phirni Kheer a try. Not only does it hit the spot, but it takes hardly any effort to prepare. I have no doubt you'll love it as much as I do.
★ DID YOU MAKE THIS RECIPE? DON'T FORGET TO GIVE IT A STAR RATING BELOW! JUST CLICK ON THE STARS IN THE RECIPE CARD TO RATE.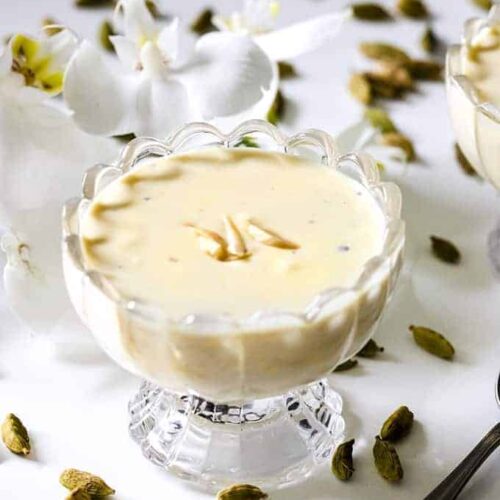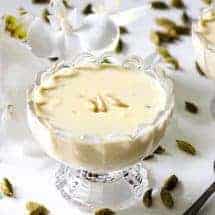 Keto Almond Phirni Kheer
This Keto Almond Phirni Kheer is a delicious Indian dessert recipe that you're going to fall in love with! Not only is it delicious, but it's low carb too!

Keyword:
Almond Phirni Kheer, Gluten Free Desserts, Indian Desserts, Indian Food, Indian Phirni Kheer, Indian Recipes, keto desserts, Keto Phirni Kheer, low carb desserts, Low Carb Phirni Kheer
Dietary Consideration:
Egg-Free, Gluten-Free, Keto, Low Carb, Low Sugar, Soy-Free, Vegetarian
Ease of Cooking:
Pour and Cook, Under 30 Mins
Recipe Type:
Desserts, Fat Bombs, Full Liquids/Soft Foods, Keto Low Carb
Instructions
In a medium heatproof saucepan, whisk together cream, almond milk, almond flour, Truvia, crushed saffron and cardamom.

Heat over medium heat until the mixture is boiling, whisking frequently to prevent lumps. Once the phirni boils, turn down the heat to maintain a lazy boil, and cook until the mixture is about the consistency of a thin pancake batter.


Refrigerate or 1-2 hours. Sprinkle with additional ground cardamom before serving.

Recipe Notes
If you aren't keto and want to make this, buy coarsely ground rice flour or whirl about some rice in your blender, until you get a coarse finish and substitute that for the almond flour. 
Nutrition facts per serving
121kcal | Fat: 12g | Saturated fat: 5g | Carbohydrates: 2g | Protein: 2g
I am not a registered dietician or nutritionist. Nutritional information is provided a courtesy, and can vary depending on the exact ingredients you use.
Don't forget to check out my Keto Desserts Cookbook!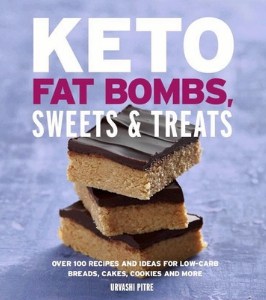 Featuring recipes for many classic, high-carb favorites that have been reworked to be "fat bombs," which help keep your macros in balance, as well as prevent you from craving all the things you usually can't eat when you're trying to lose weight. Many of the more than 100 recipes require no more than 10 to 15 minutes of prep time, and they taste as delicious and indulgent as they sound—how about Chocolate Peanut Butter Pops, Mocha Cheesecake, or Almond Butter Bombs?