Instant Pot Masala Chai. 4 minutes under pressure to make a phenomenal, authentic chai. Have you been wondering how to make Instant Pot Masala Chai, or if it's even possible to make pressure cooker Masala Chai? If you're looking for an authentic Chai recipe, rather than a Westernized version of it, this is the one. Adjust spices and choice to milk to fit your dietary needs.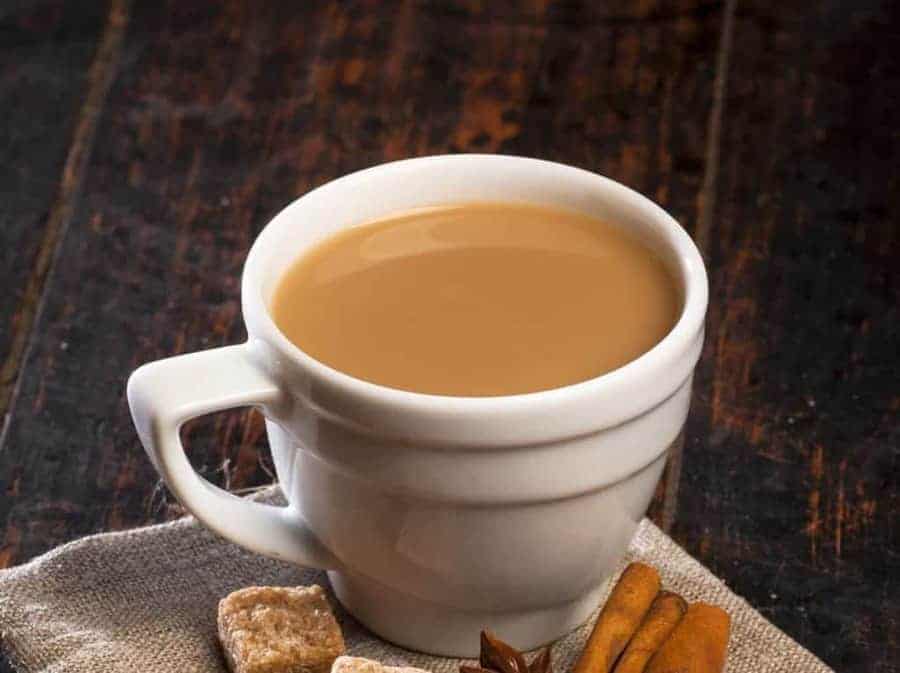 HOW TO MAKE AUTHENTIC INSTANT POT MASALA CHAI
All right y'all this ain't Starbucks Masala Chai. This is what us Indians would call Kadak Chai, which means strong tea. We drink cups and cups and cups of this tea all day long.
It doesn't typically have a fruity, spicy flavor as the predominant flavor. It tastes predominantly of tea, with a back flavor of spices. So what I'd suggest to you is, try it this way first, and then adjust to your desired level of fruitiness by increasing the savory spices.
But if you want Kadak Chai, then this will work for you. Below is how many spices I used to make two cups of tea.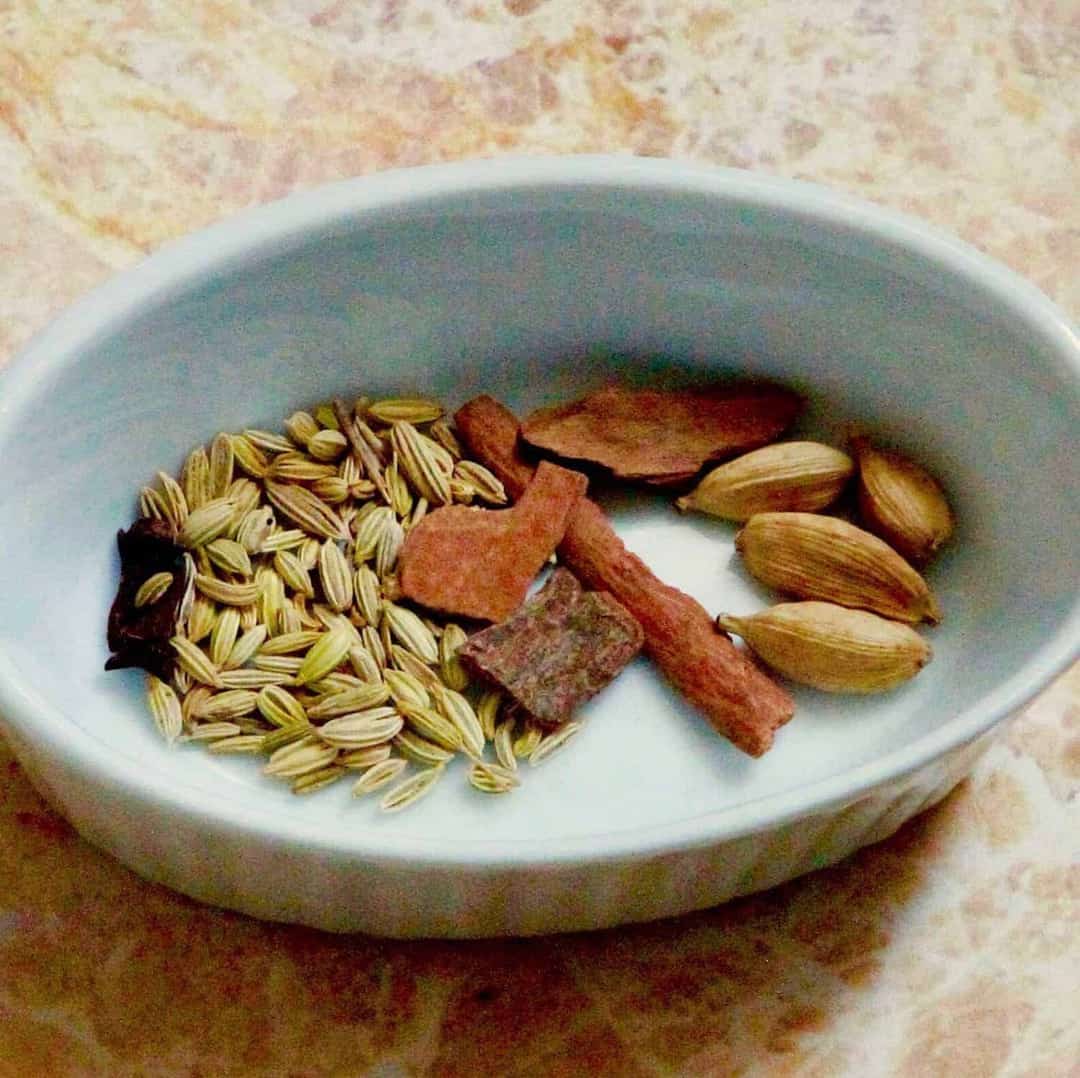 What's the advantage of making it in the Instant Pot you ask me? Primarily that you won't burn the milk, and you won't have to baby sit it. Mix everything, throw it into the Instant Pot and walk away.
CAN I MAKE THIS INSTANT POT MASALA CHAI DIRECTLY IN THE INNER POT ITSELF?
What if you wanted to make more than just a few cups of chai at a time? Is it possible to make it directly in the inner pot? Well, here's what I discovered. If you do that, you're heating the milk directly rather than via steam heat. Unfortunately, you run a good chance of the milk separating when cooked directly in the liner.
I mean, that's great if you're trying to follow this instant Pot paneer recipe here, but other than that, separated milk in your chai is not attractive, nor tasty.
What works is to make the tea without the milk. Just add water, sweetener, tea and the spices and let that steep. Then, you can add milk as needed.
HOW TO MAKE ICED INSTANT POT MASALA CHAI
If you like iced masala chai, I would follow this recipe for Instant Pot Iced tea, but add the spices listed here. Then, when you are ready to serve your iced masala chai, just add cold milk or milk substitute. I would not store the chai with milk for any length of time as it does tend to spoil a little faster.
GIMME SOME CHAI TEA! NO. PLEASE DO NOT SAY CHAI TEA
Why not? you ask me. Because Chai means tea. And when you say Chai Tea you're asking for Tea Tea which is just not right. Please also don't say Chai Tea Latté. Any self-respecting Chai is a Latté. Just say Masala Chai and you'll be right on the money.
Other things not to say include Naan Bread (Naan is bread), Rice Pilaf (pilaf is a ball of rice), chutney sauce (chutney is a sauce), confusing Hindi (a language) with Hindu (a religion), or saying Pakora Fritters (pakora is…you guessed it, a fritter).
If you prefer your tea iced, however, here is a great Instant Pot Iced tea recipe that you might enjoy. You can also use this Masala chai as your base for the Instant Pot Boba Tea recipe here.
★ DID YOU MAKE THIS RECIPE? DON'T FORGET TO GIVE IT A STAR RATING BELOW! JUST CLICK ON THE STARS IN THE RECIPE CARD TO RATE.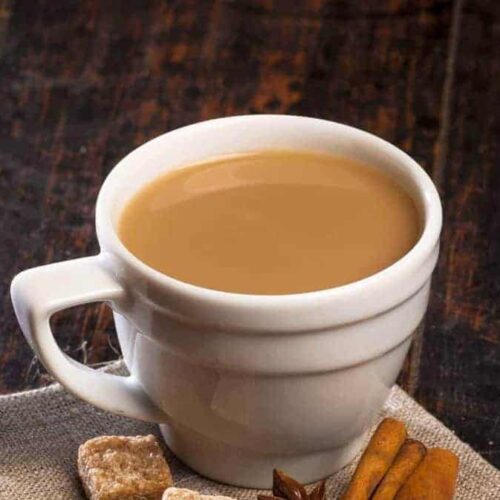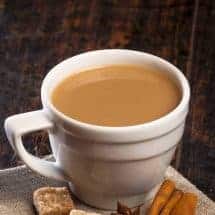 Instant Pot Masala Chai
Instant Pot Masala Chai. 4 minutes under pressure to make a phenomenal, authentic chai. Adjust spices and choice to milk to fit your dietary needs.
Keyword:
authentic chai recipe, chai recipe, instant pot chai, pressure cooker chai recipe
Dietary Consideration:
Egg-Free, Gluten-Free, Grain-Free, Keto, Low Sugar, Paleo, Soy-Free, Vegetarian
Cooking Style:
Instant Pot/Pressure Cooker
Ease of Cooking:
Pour and Cook, Under 30 Mins
Recipe Type:
Drinks, Full Liquids/Soft Foods, Pressure Cooker
Ingredients
2-3

teabags

1.5

cups

water

1/2

cup

milk

or non-dairy substitute

2

teaspoons

Splenda

or sugar adjust to taste

3-4

sticks

cinnamon

1/2

teaspoon

fennel seeds

4

thin slices

ginger
Instructions
Place all ingredients In a heat safe container, preferably one with a spout to ease pouring. Cover the container with foil

In the inner liner of your Instant Pot, place two cups of water, and a trivet. Place the foil-covered pot on the trivet.

Cook on High Pressure for 4 minutes, and allow the pressure to release naturally for 5 minutes. Release remaining pressure.

Strain into two cups and serve.
Nutrition facts per serving
60kcal | Fat: 2g | Saturated fat: 1g | Cholesterol: 6mg | Sodium: 37mg | Potassium: 125mg | Carbohydrates: 9g | Fiber: 3g | Sugar: 3g | Protein: 2g | Vitamin A: 100% | Vitamin C: 0.4% | Calcium: 141% | Iron: 0.8%
I am not a registered dietician or nutritionist. Nutritional information is provided a courtesy, and can vary depending on the exact ingredients you use.
Don't forget to check out my Instant Pot Fast & Easy Cookbook!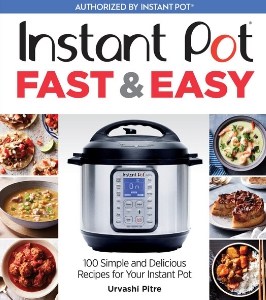 This book is full of all kinds of boldly flavored and internationally-themed recipes—Mexican, Thai, Moroccan, and more—with Instant Pot Fast & Easy, fully authorized by Instant Pot. Just like you have come to expect, my recipes will work perfectly every time, and of course taste great too. And because these are Instant Pot recipes, dishes like Japanese Chicken Curry, Chinese Steamed Ribs, and Mexican Pulled Pork are ready in a fraction of the time they would take using traditional cooking methods. As with all of my recipes, the focus is on whole foods instead of artificial convenience ingredients, so the recipes are delicious, easy, and healthful too.