Boba tea is a popular trend across the world, but did you know you can make your own? Use your Instant Pot to make Iced Boba Tea. Easier on the pocketbook and you can control the amount of sugar you put in your homemade Instant Pot Boba Tea.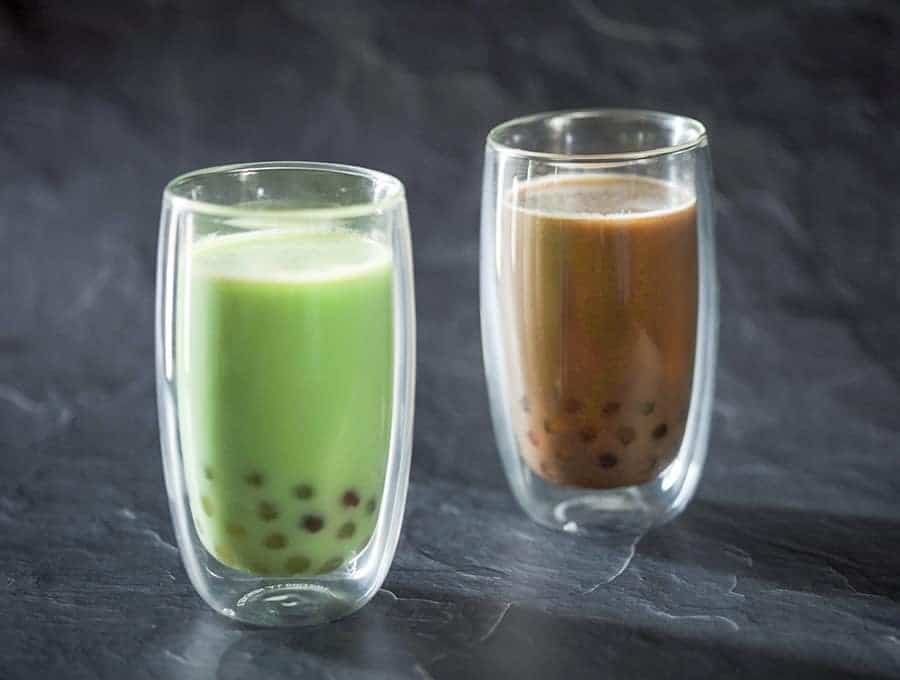 Instant Pot Iced Boba Tea
Have you ever tried Boba Tea? You know, those cute little tapioca balls that taste amazing and take ordinary iced tea into something magical and delightful?
If you don't, you really need to try them out! If you do, you're going to love that I figured out how to make them in my Instant Pot so you can stop spending your life savings at the Boba Tea shop.
You can normally find the large boba or tapioca pearls at Asian Food Markets, or when in doubt, do what I do and shop on Amazon for boba pearls. These were the boba pearls that I bought. It saves me an unnecessary trip, and I know they will have them in stock and be on my doorstep in 2 days.
HOW LONG CAN I STORE THIS INSTANT POT BOBA TEA?
So what I've learned is that the boba doesn't store all that well. You can increase their lifespan a little by storing them in the sugar syrup, and then draining the syrup afterwards. But the best thing to do is to only make enough for one day.
Frankly, I think that's a great excuse to have even more Boba tea at a time!
The other thing I found out the hard way is that they don't refrigerate all that well. They get a little weird and chewy--and not in a good way.
What works for me is to just make enough for one day and given how fast it is to make Instant Pot Boba tea, it's not a hardship to make it again. And again.
Want to make the best Iced Tea you've ever tasted, right from your Instant Pot? Use my recipe!! Or check out this Instant pot Masala chai recipe for your Boba tea base.
EQUIPMENT YOU MAY NEED TO MAKE THIS ICED BOBA TEA: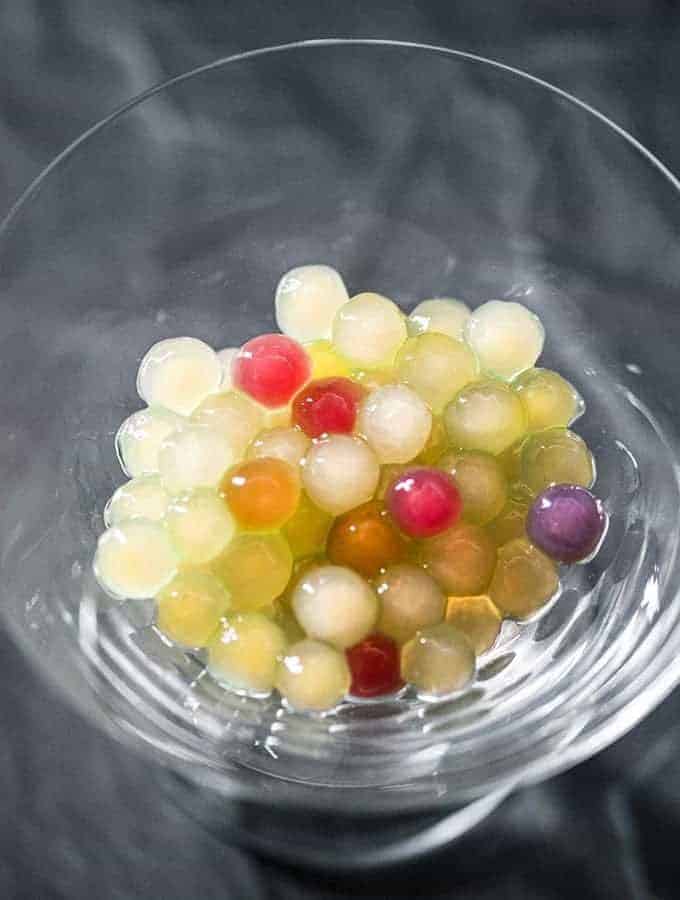 ? Did you make this recipe? Don't forget to give it a star rating below! Just click on the stars in the recipe card to rate.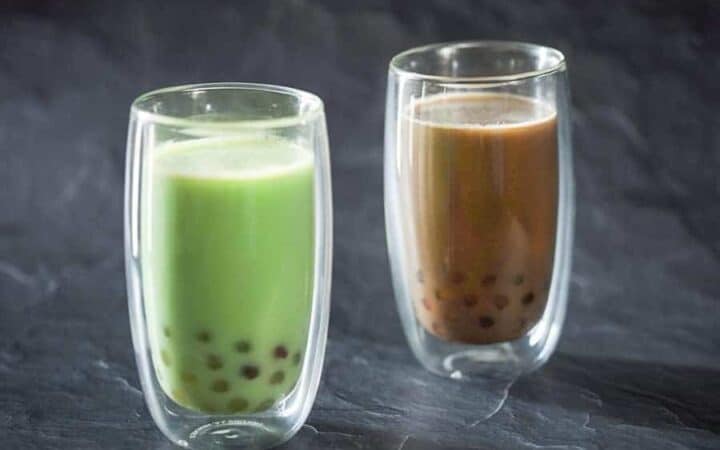 Click on highlighted ingredients or Equipment to see exactly what I use to make this recipe
Instructions
Place the boba pearls, water and sugar in the inner liner of your Instant Pot. It is important to use sugar in this recipe, as the boba need to rest in a sugar syrup in order to stay chewy and pliable.

Cook at high pressure for 2 minutes. Allow the pot to sit undisturbed for 5 minutes, and then release all remaining pressure.

When you open the lid, you will see some mighty big boba floating around. These will settle down to a much more manageable size as they cool. Do not refrigerate the boba. Allow them to cool in the liner, or pour them out into a mason jar and let them cool, about 15-20 minutes.

The boba can be kept in the refrigerator in this sugar syrup for a few hours, but the really don't store very well. Which is a great excuse for eating them all up actually, so that works out.

Meanwhile, mix together the tea, sugar, milk and ice cubes and shake to chill the tea.

Divide the boba amongst four glasses, cover with tea and serve.
I don't trust the nutritional info for these as my software only had tapioca pearls not boba pearls. Please use the information on the packet you buy.
You can also use coconut milk with vanilla or pandan as your base liquid for the pearls rather than tea.
Get support & connect with our community on Facebook!
Nutrition
Calories:
214
kcal
|
Carbohydrates:
50
g
|
Protein:
1
g
|
Fat:
1
g
|
Sugar:
18
g
Tried this recipe?
Follow @twosleevers and Pin it!
Don't forget to check out my Instant Pot Fast & Easy Cookbook!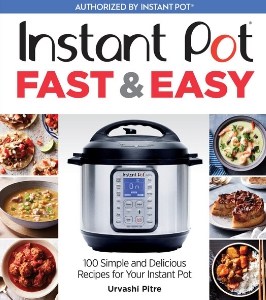 This book is full of all kinds of boldly flavored and internationally-themed recipes—Mexican, Thai, Moroccan, and more—with Instant Pot Fast & Easy, fully authorized by Instant Pot. Just like you have come to expect, my recipes will work perfectly every time, and of course taste great too. And because these are Instant Pot recipes, dishes like Japanese Chicken Curry, Chinese Steamed Ribs, and Mexican Pulled Pork are ready in a fraction of the time they would take using traditional cooking methods. As with all of my recipes, the focus is on whole foods instead of artificial convenience ingredients, so the recipes are delicious, easy, and healthful too.