As an Amazon Associate, I earn from qualifying purchases. We may also earn money from the companies mentioned in this post.
Few things say Indian food like Indian Curry. It's an absolute staple of Indian cuisine and it's probably the first thing that comes to mind when you think about Indian food. This Basic Indian Curry recipe is a savory Indian comfort food that you're sure to love!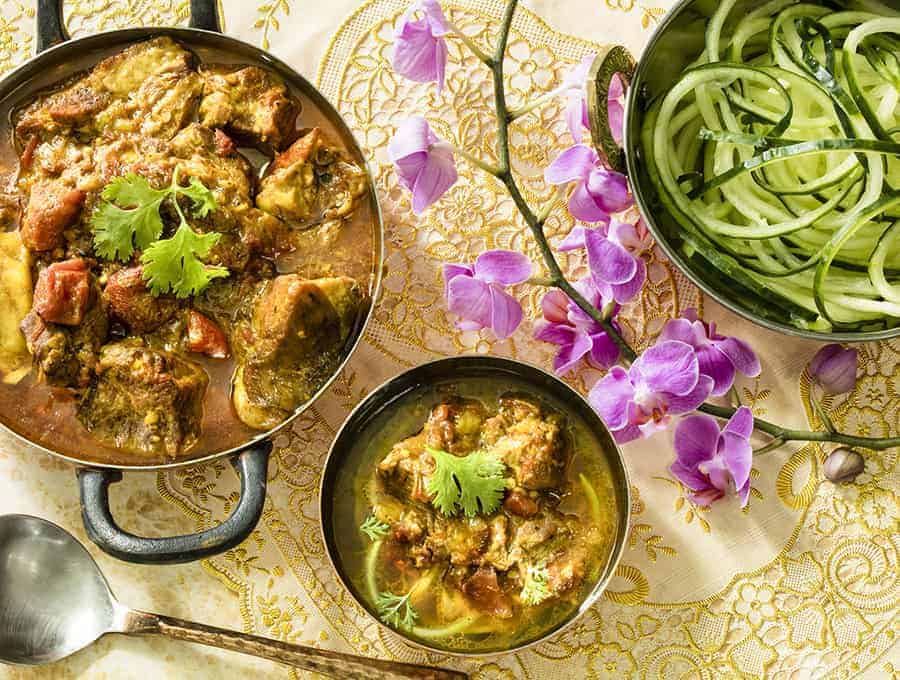 Basic Indian Curry | Pressure Cooker Indian Curry
This Indian Curry recipe is a straightforward, no-frills basic Indian curry. It's a great starting place if you're trying Indian cooking for the first time and it's full of rich, Indian flavors! And like many recipes found here at Two Sleevers, it's pleasantly low carb and keto friendly!
What is Indian Curry?
Indian curry is, at it's most basic, ANY dish that is cooked using water.
No seriously.
We are as likely to call a bhindi masala recipe a curry, as we are to call chicken korma a curry. We do this to confuse people, and I think it's working! 😀
We don't typically use curry powder, as is common outside of India. We make our own spice and sauce blends, and each family, each region, and each dish can have it's own variations.
So of course, there are lots of different variations on an Indian curry, and my Basic Indian Curry recipe is a great starting place for various curry dishes. I have shown you how to make a basic masala, which is a mix of onions, tomatoes, ginger, and garlic, and then cook a meat with it.
I used pork, but of course you can use whatever you have lying around or whatever you are in the mood for.
Now if you just want to make and store that onion tomato masala–which by the way, I HIGHLY recommend doing–then you will want to follow this much-simplified recipe here for Onion tomato masala. But in this curry recipe, I'm doing it all in one step.
What can I serve with this Indian Curry Recipe?
Are you looking to make a full-on Indian meal? This Sheet Pan Bhindi Masala Indian Okra is a great Indian side dish and is keto friendly as well!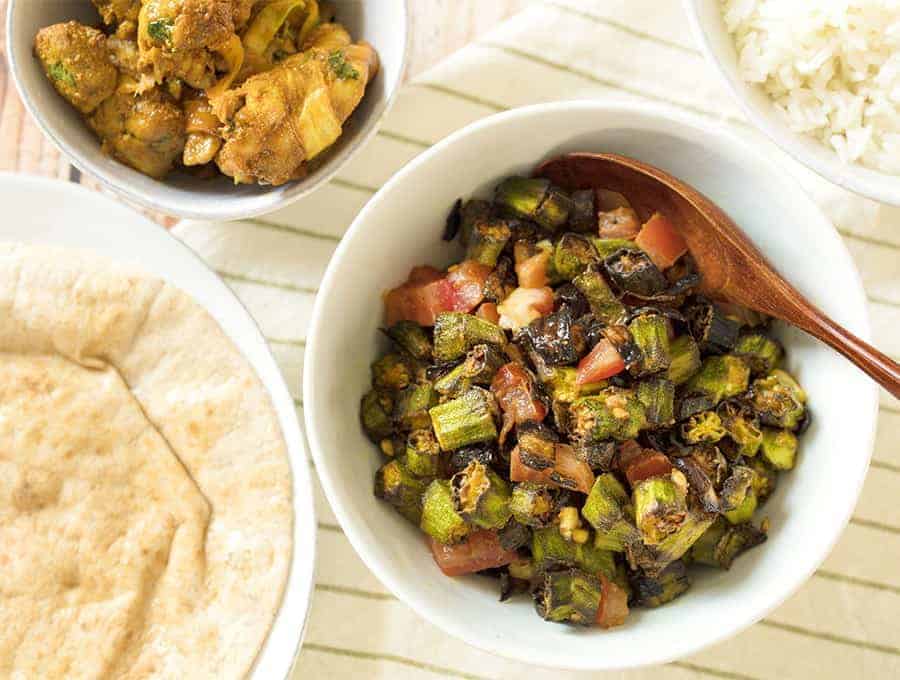 And why not finish the meal off with this delicious Indian Instant Pot Halva? It's a delicious Indian dessert that's delightfully sweet and crumbly.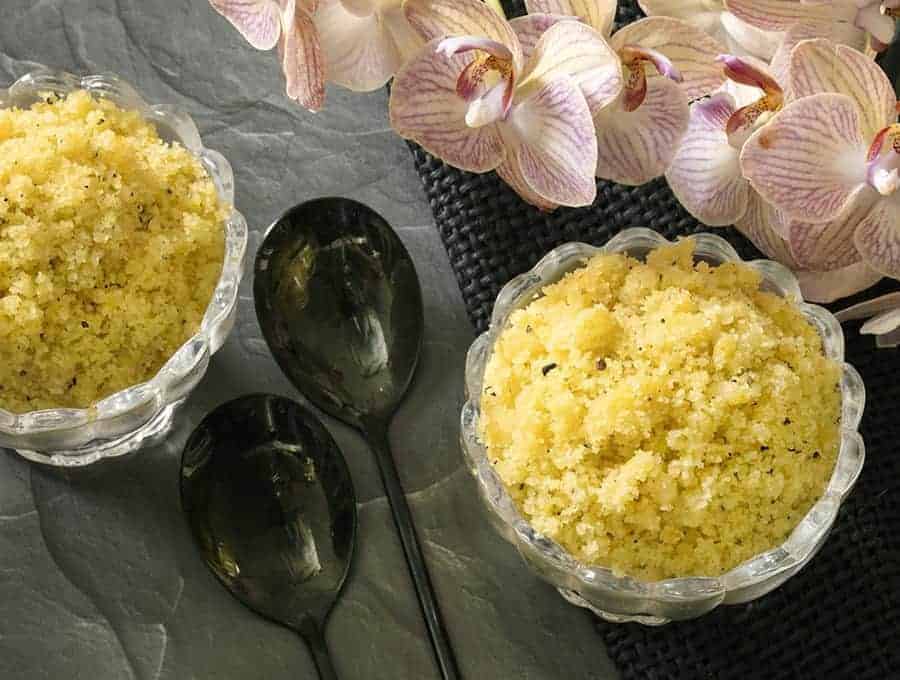 As you can probably guess, I've opted to use my Instant Pot to cook this recipe. The Instant Pot just makes it so simple and quick, which are the two things everyone wants in a recipe. And nothing infuses food with flavor better than a pressure cooker. Try it for yourself and see!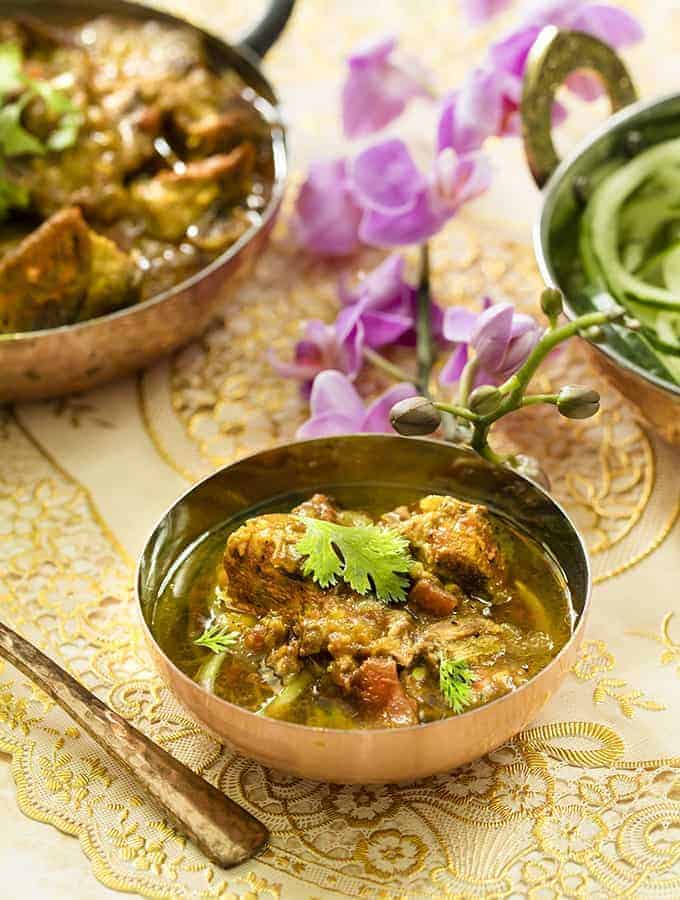 ★ DID YOU MAKE THIS RECIPE? DON'T FORGET TO GIVE IT A STAR RATING BELOW! JUST CLICK ON THE STARS IN THE RECIPE CARD TO RATE.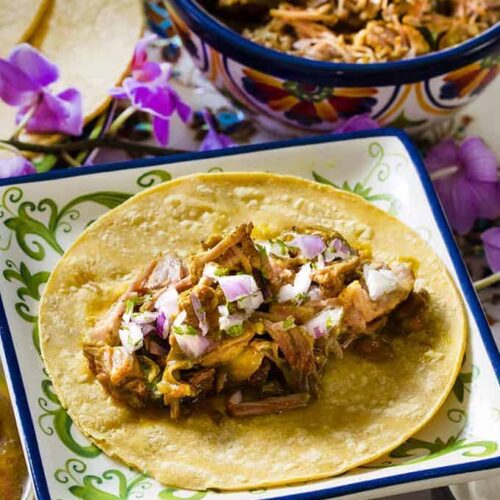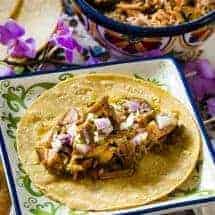 Basic Indian Curry Recipe | Pressure Cooker Curry Recipe
This Basic Indian Curry Recipe is a delicious traditional Indian curry that you're sure to love! You can substitute the chicken for lamb or beef as well!

Keyword:
curry recipe, easy curry recipe, pressure cooker curry recipe
Dietary Consideration:
Dairy-Free, Egg-Free, Gluten-Free, Grain-Free, High Fat, High Protein, Keto, Low Carb, Low Sugar, Paleo, Soy-Free
Cooking Style:
Instant Pot/Pressure Cooker
Ease of Cooking:
Under 30 Mins
Recipe Type:
Chicken, Keto Low Carb, Pork
Instructions
Place meat, onions, tomatoes, ginger, garlic, 1 teaspoon of the garam masala, salt, turmeric, and cayenne in the inner liner of your Instant pot or pressure cooker.


Cook for 15 minutes at high pressure. At the end of the cooking time, allow the pot to rest undisturbed for 10 minutes and then release any remaining pressure.


Add the remaining teaspoon of garam masala and stir well.

Recipe Notes
Chicken: 10 mins
Stew Beef: 10-15 minutes
Soaked chickpeas (uncooked): 30 minutes
Nutrition facts per serving
155kcal | Fat: 5g | Saturated fat: 1g | Cholesterol: 46mg | Carbohydrates: 11g | Fiber: 2g | Sugar: 5g | Protein: 15g
I am not a registered dietician or nutritionist. Nutritional information is provided a courtesy, and can vary depending on the exact ingredients you use.