Make an authentic Maharashtrian Masalé bhat in your instant pot or pressure cooker. Goda Masala Recipe for a special spice mix included to make your own fresh spices for this rice.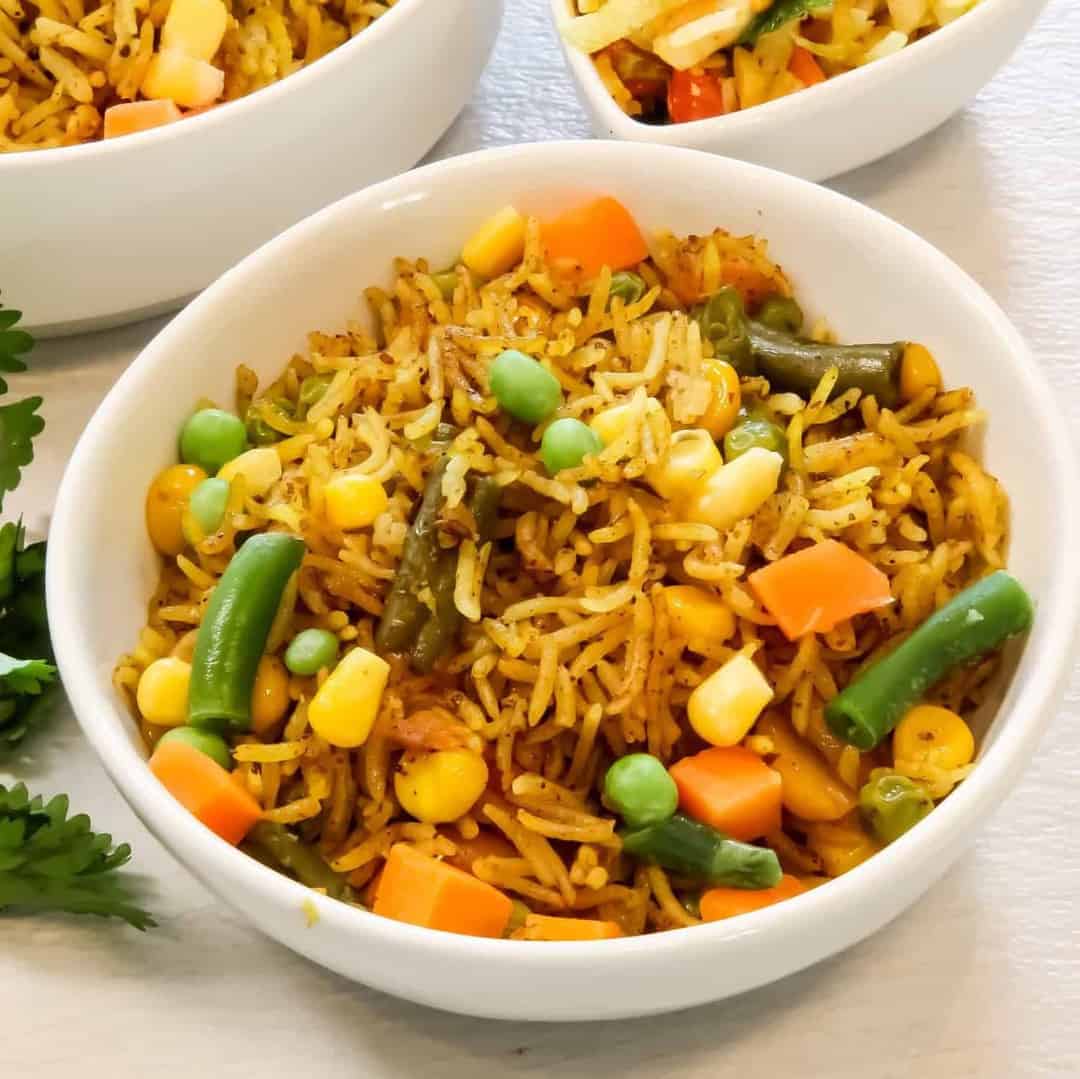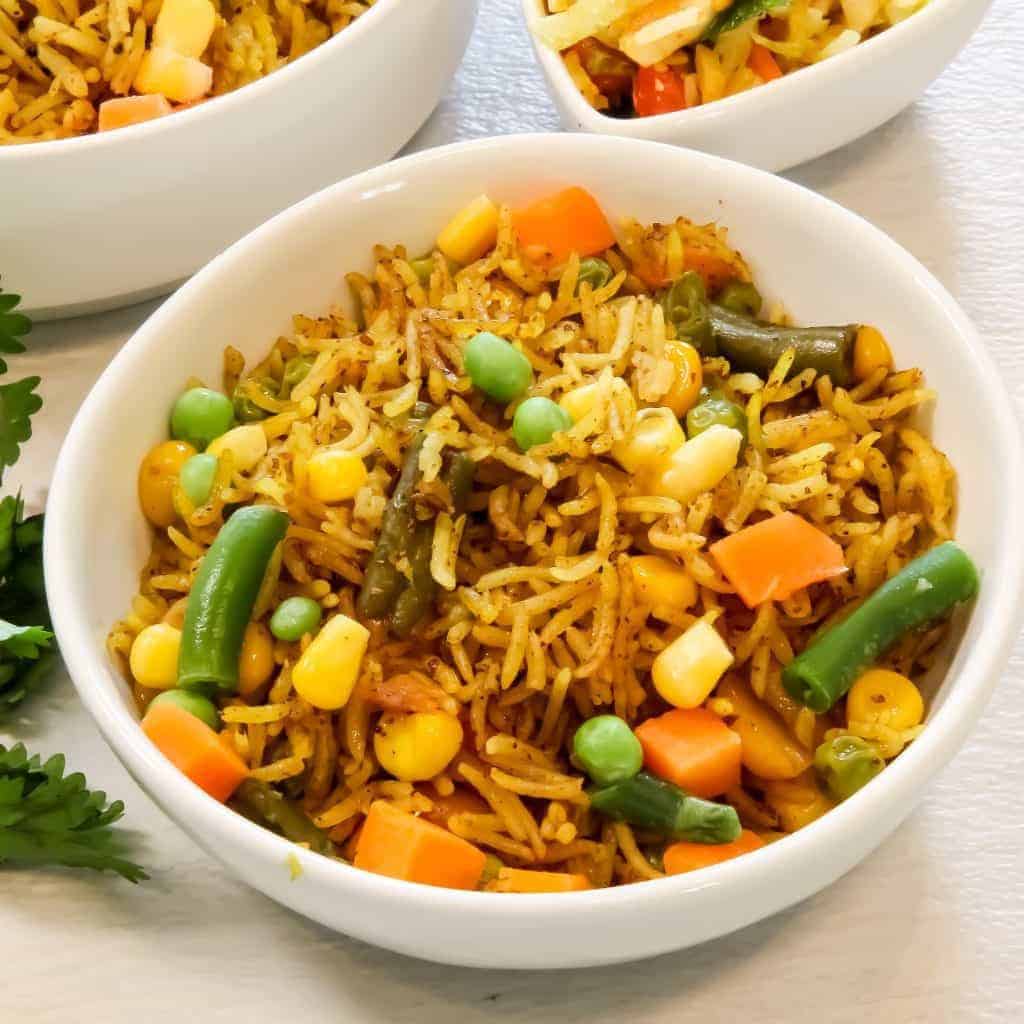 This is without a doubt, one of my favorite ways to eat rice. I waver between this recipe and the Chicken Biryani recipe but they're two entirely different things (which means, more reason to eat two variations!) To make this rice, you will first need to make the Maharashtrian Goda Masala recipe here.
Trust me, it's worth the small effort it takes. The rice itself is simplicity itself, especially if you double up on the Goda Masala and have some left over.As to what vegetables to add, I used cabbage, onion, and green peppers, but you can use any quick cooking vegetable (as in, no artichoke or spaghetti squash) 🙂
As you can see from the list of ingredients below, this Masalé Bhat recipe is simplicity itself.
Frozen Mixed vegetables
Finished dish
Aged Basmati or other long-grain rice
Goda Masala
Roasted or Spanish Peanuts
THE RECIPE STEPS TO MAKING THIS PRESSURE COOKER MAHARASHTRIAN MASALÉ BHAT ARE: 
Heat oil with a cumin and mustard seeds
Add vegetables, rice, water, spices
Cook on Rice setting (typically 12 mins at Low Pressure), allow natural pressure release for 10 mins, release remaining pressure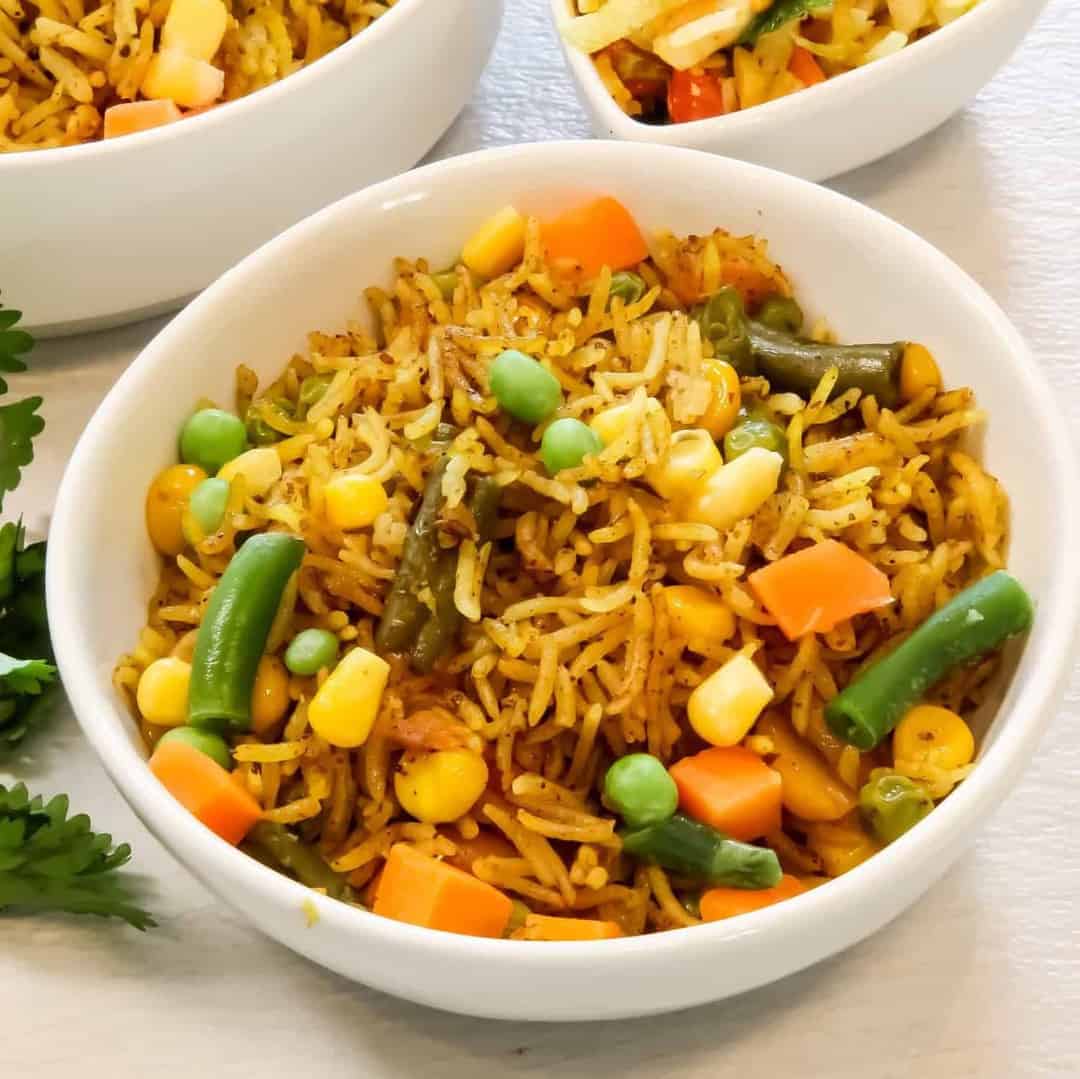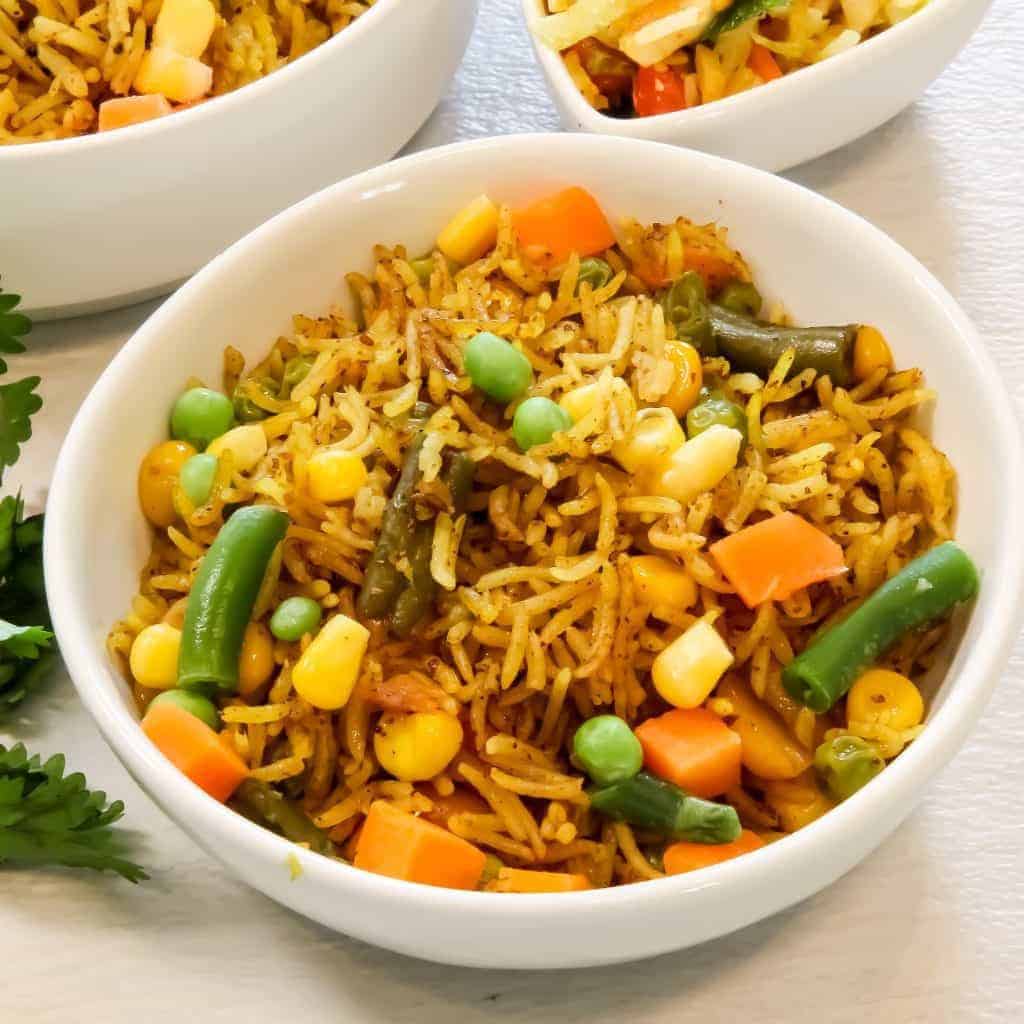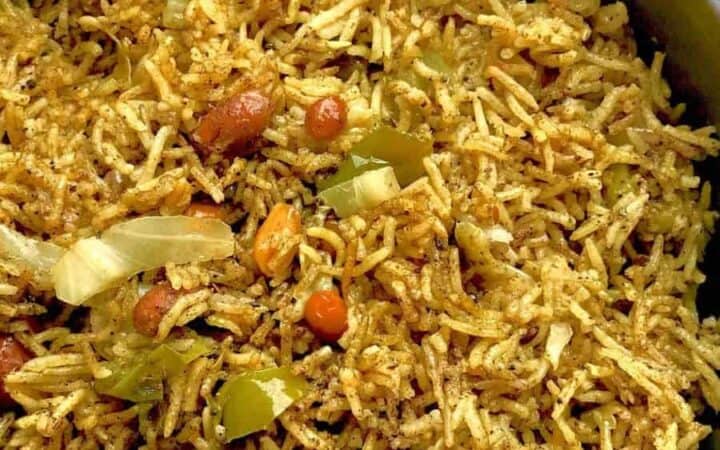 Instructions
Turn on you Instant Pot and heat on Sauté. Once it's hot, add ghee. To the melted ghee, add the cumin and mustard seeds and let them sputter like popcorn.

Add in your vegetables and stir to coat with the flavored ghee.

Add rice, salt, water, peanuts, and all spices.

Cook on the Rice Setting (Low Pressure, 12 minutes) and let it release pressure naturally for 10 minutes, releasing remaining pressure.
Notes
★ Did you make this recipe? Don't forget to give it a star rating above! Just click on the stars in the recipe card to rate. 
Some ideas of veggies you can use: cauliflower, peas, green beans, cabbage, broccoli, mushrooms,
Nutrition
Calories:
165
kcal
|
Carbohydrates:
27
g
|
Protein:
4
g
|
Fat:
5
g
|
Fiber:
1
g