I've whipped up a slew of keto desserts, and I've done you the favor of compiling them into the 64+ Best Keto Dessert Recipes. Whether you're a fan of cakes, pies, cookies or ice cream, I've got you covered! You're sure to find a few low carb desserts in this in this list!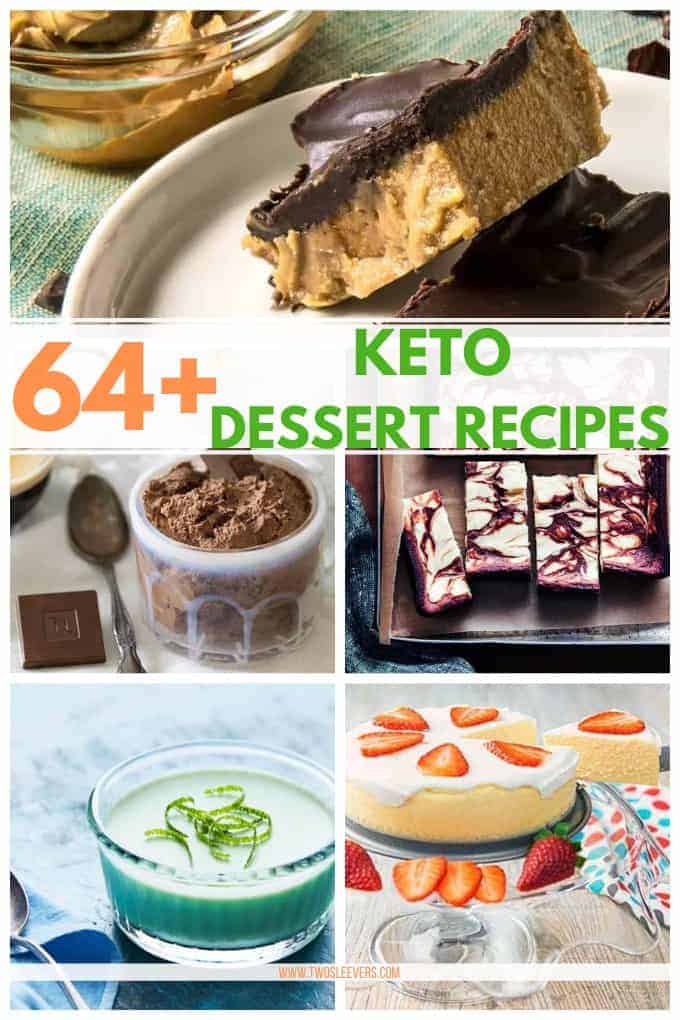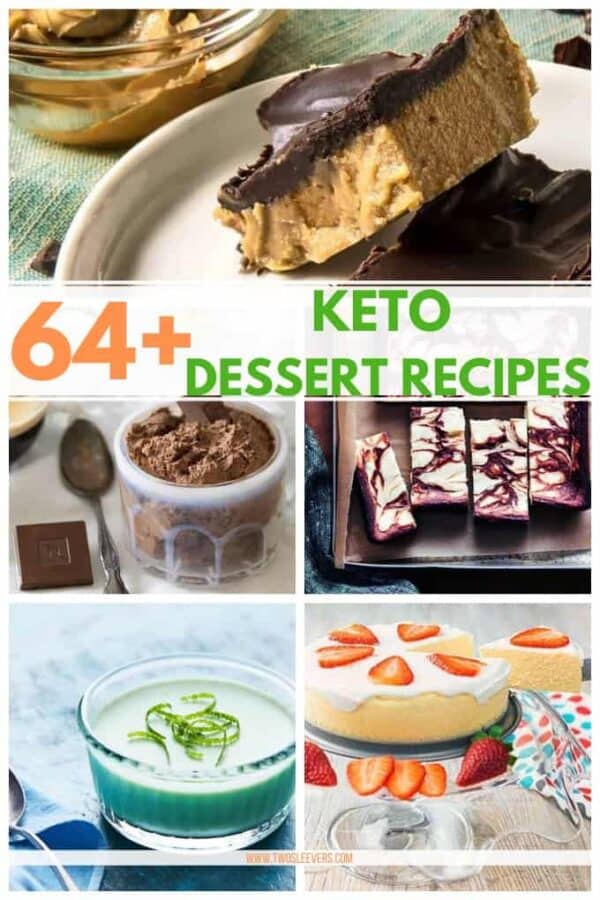 One of the hardest things to kick while eating keto, is sugar. And if you're a sweet tooth like me, you've got to find some keto dessert options in order to keep your sanity. There are a lot of low carb dessert options out there, but how do you know which ones are the BEST keto dessert recipes?
All-natural peanut butter is a low carb food because of its high fiber content. It's also high in healthy fats which makes it easy to fit into your macros. Lucky for you I've used it in a lot of my best Keto desserts recipes in this list.
What Can I Eat for Dessert on Keto?
Curious about what you can eat for dessert while on Keto? Well, the possibilities are endless if you make sure to use the right ingredients! With my best keto dessert recipes, you can enjoy anything from cookies to ice cream!
How Do You Satisfy A Sweet Tooth On A Keto Diet?
While some people may argue that still indulging in your favorite flavors can lead to more temptation on a low carb diet, my brain and stomach can't get on board with the idea. Why deprive yourself of things you love when you can still have them (keto-style).
Use sugar substitutes and sugar-free ingredients to make some of the recipes on this list.
Want More Keto Recipes?
And there you have it! 64+ of the Best Keto Dessert Recipes that will ever grace your plate. These recipes are sure to appease your sugar tooth without being full of sugar and carbs. Even your non-keto friends won't be able to tell that these recipes are low carb! If you love these recipes, make sure to share them on Facebook or Pin them to make again later!
Don't forget to check out my other Keto cookbooks.
Keto Instant Pot, Keto Fat Bombs, Sweets, & Treats, and Easy keto in 30 minutes.