A delicious Coconut Pandan or Panna Cotta Recipe made with 5 ingredients. You can, of course, add some whipped cream and sugar-free chocolate chips for topping, but this is delicious and filling to eat by itself.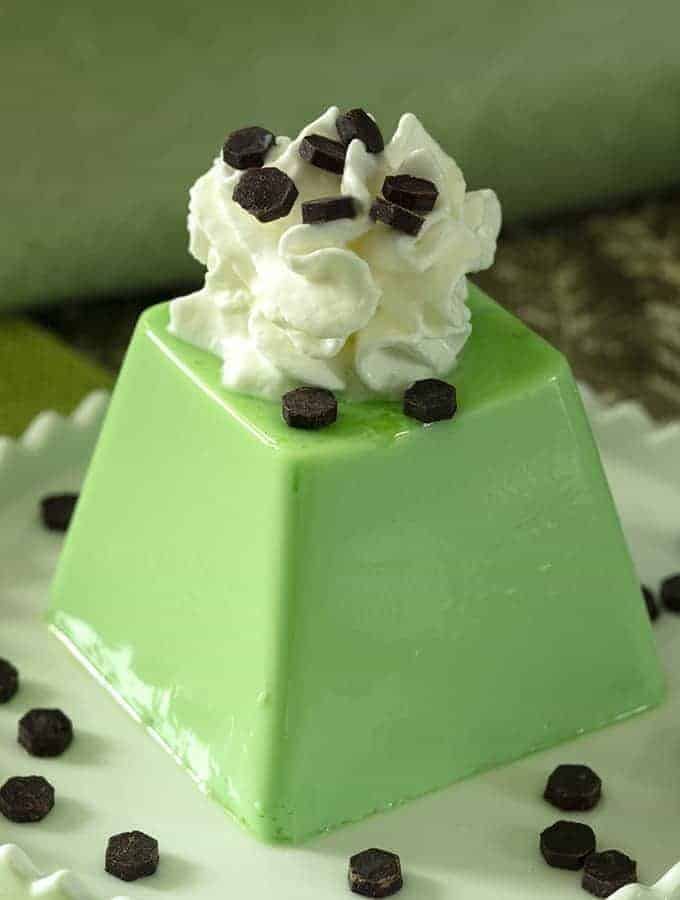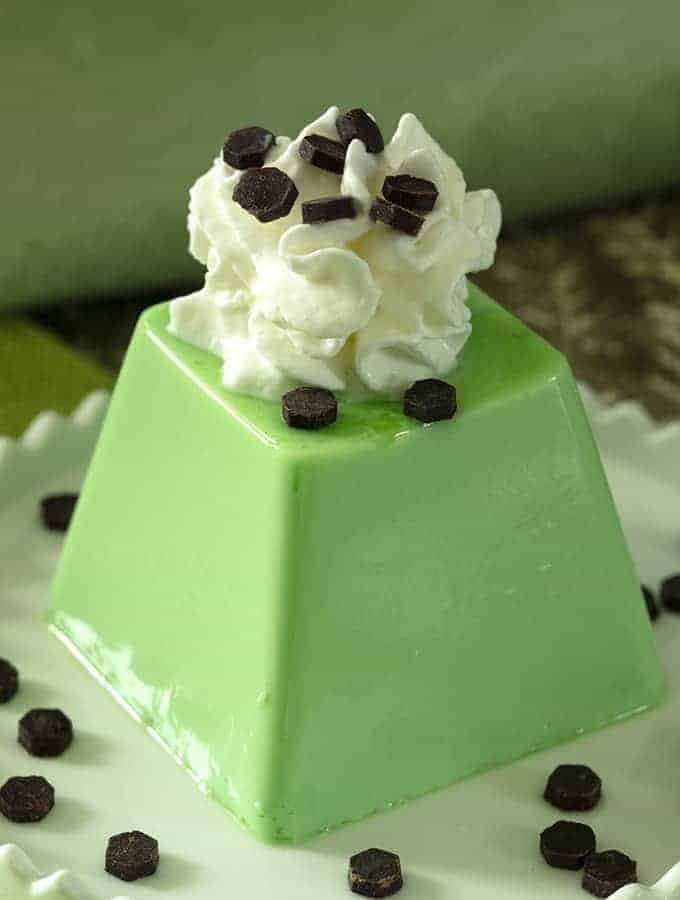 Coconut Pandan | Panna Cotta
What is Panna Cotta
Panna Cotta is an Italian Custard dessert that is served cold. It is thickened with gelatin and often infused with aromatics for even more delicious taste. Common infusions are vanilla, orange extract, or even coffee. What I have done is flavored my Panna Cotta with Pandan Extract and used full fat coconut milk as a fat bomb and for flavor.
What are the Ingredients for Coconut Pandan?
My Coconut Pandan is a fat bomb recipe to enjoy as a delicious dessert and will keep you full. Use full fat, canned coconut milk for this, not the coconut milk from a cardboard carton.
5 ingredients will make this dessert come together! 5! I use gelatin, hot water, Truvia, Pandan Extract, and Coconut Milk. That's it. If you are used to cooking along with me, then you probably have most of those ingredients on hand. Do you have a dinner party coming up? Then surprise your guests with this delicious Coconut Panna Cotta!
How to Make Coconut Pandan
Use hot water to dissolve the gelatin. You can bring a small pot of water to a boil and then whisk in the gelatin. Make sure all the gelatin is dissolved! Depending on the texture of how you like your desserts, you can whisk until just incorporated for a smooth panna cotta, or whisk until the mixture is bubbly and frothy for a light and airy texture.
Once the gelatin is dissolved, you will add in the full-fat coconut milk, Truvia, and 3 to 4 drops of Pandan Extract. Mix until just combined, and then pour into these cute serving or appetizer cups.
You can serve the panna cotta in the cups themselves, with their cute little spoons. But if you want to get fancy as Roger did, here's what works to unmold them. Break the vacuum seal that the panna cotta forms with the cup. Turn them upside down, and place a plate on the mouth of the cup just in case! Use a sharp knife, and cut a small slit into the bottom of the cup. The pudding will slide down gracefully into the plate. Lick the appetizer cup clean if no one is watching, and garnish the dessert.
What is Pandan Extract?
Pandan is made from Pandan leaves that are found in Southeast Asia. Pandan has a sweet flavor with a floral hint. Most Pandan recipes are dessert or sweet dishes rather than savory.
If you don't have pandan extract, you can try vanilla or orange extract, but you REALLY want that pandan. The pandan will have artificial extracts. BUT. You will be using about 4-5 drops which means less than a drop per serving. So #TrustUrvashi and give it a try. 🙂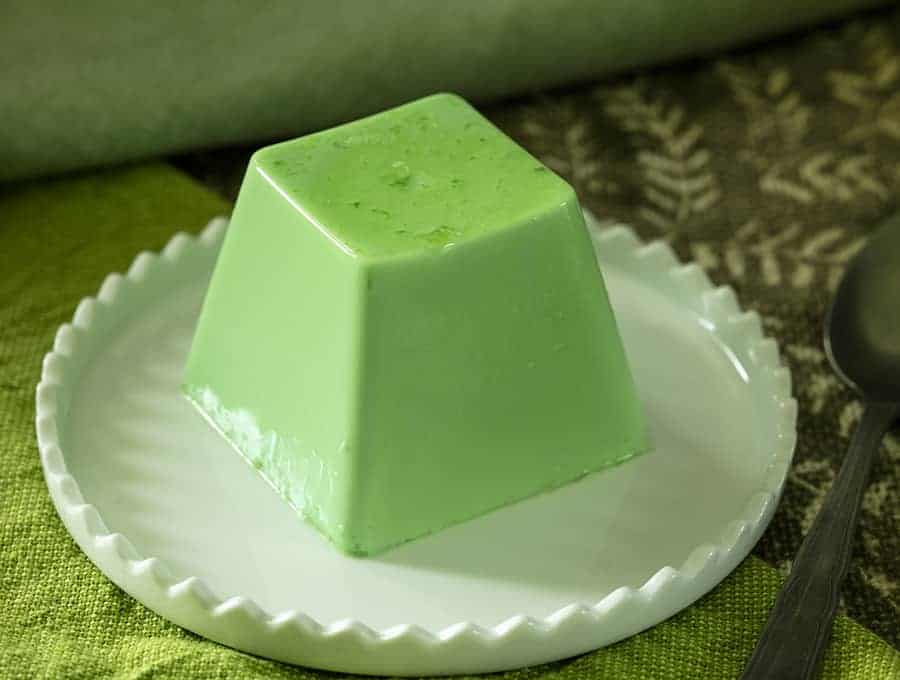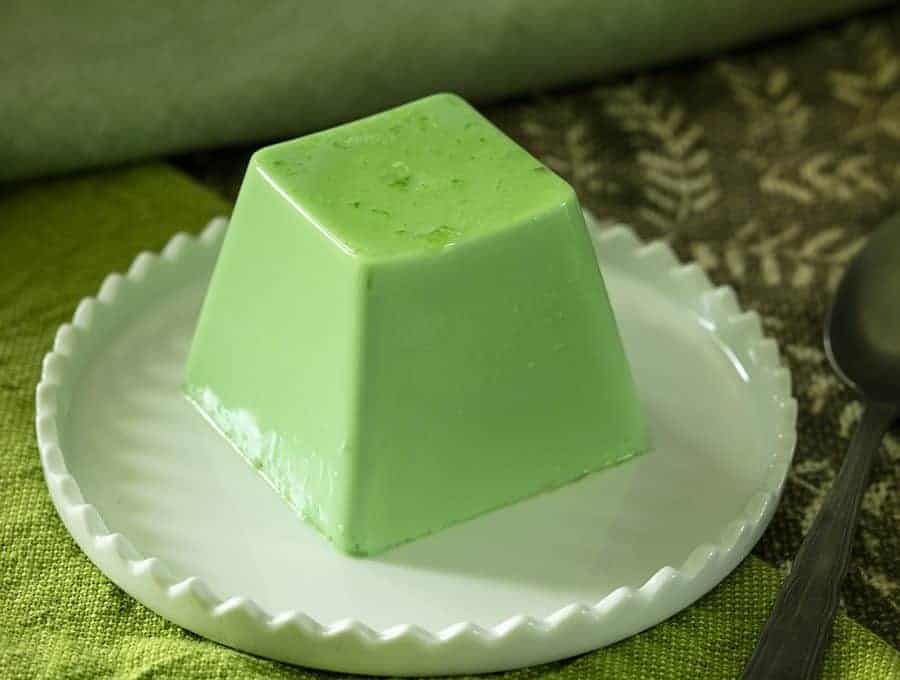 Tips for Working With Gelatin
Gelatin is little granules that need dissolving in liquid to help a recipe set up or firm up. Gelatin needs to be dissolved in a warm liquid to "bloom" and then used right away. Your recipe will probably not turn out smooth as expected if you don't use it right away. I would recommend having everything you need for the recipe including the serving dishes so that you can move quickly before the gelatin sets. Once everything is in the serving dish, immediately put it in the refrigerator to help the gelatin finish setting up.
Toppings for Coconut Pandan
I like to keep any additional toppings simple and low-carb. I use whipped cream and Lily's sugar-free chocolate chips. Or, you can do a lovely drizzle of Choc Zero chocolate syrup.
Tips and Tricks for Coconut Pandan
Perfect Make-ahead, it stores beautifully.
Whisk, whisk, whisk until that gelatin is completely dissolved!
To break the seal the Panna Cotta forms in the serving cup, use a plate on the mouth side of the cup, turn it over, and cut a slit in the bottom of the cup. The Pandan will slide right out onto the plate.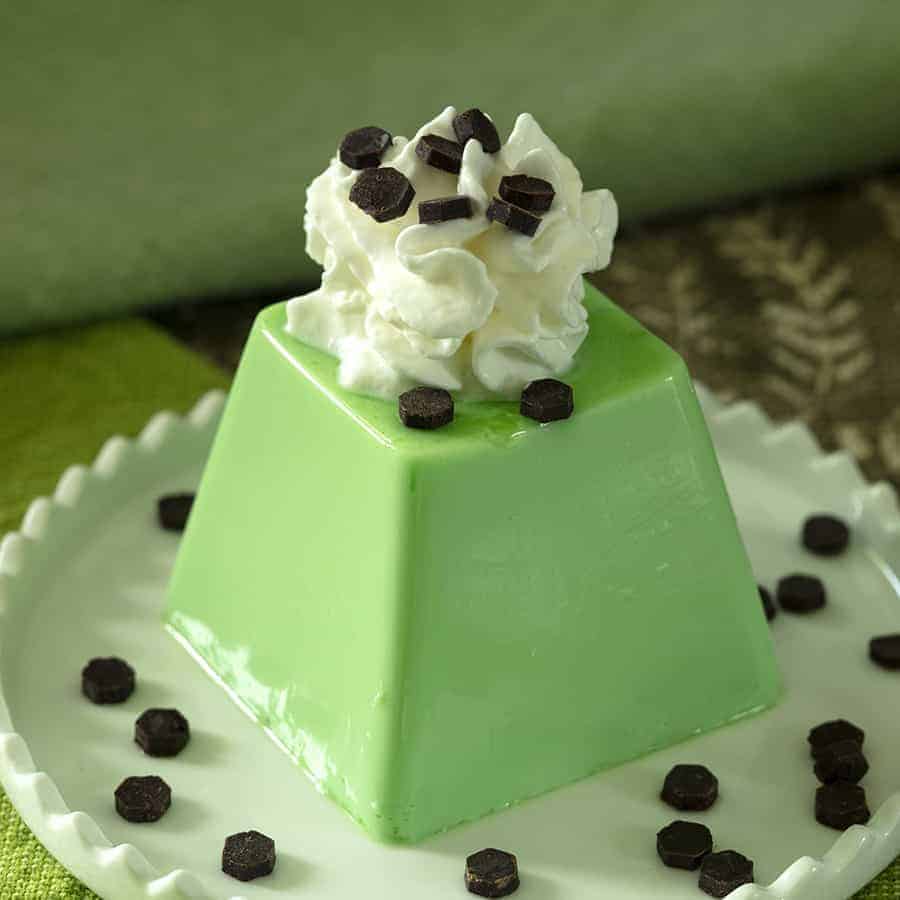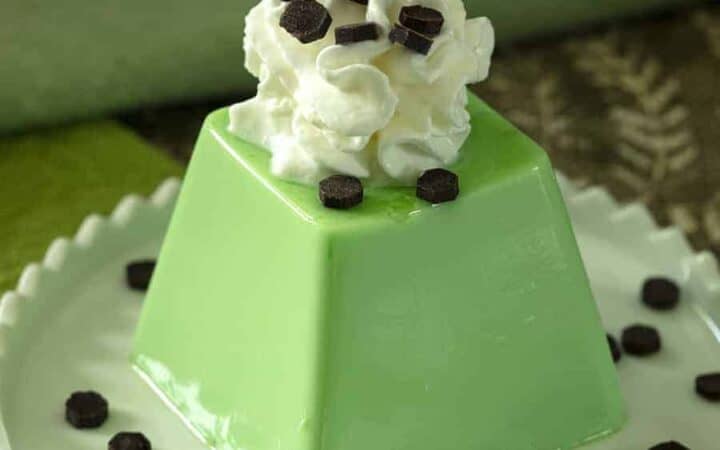 Click on highlighted ingredients or Equipment to see exactly what I use to make this recipe
Ingredients
Coconut Pandan | Panna Cotta
Instructions
Whisk the gelatin in the hot water. Once it has dissolved, whisk in the coconut milk, truvia, and drops of Pandan Extract.

Pour mixture into small 5-ounce appetizer cups and chill in the refrigerator for 2 to 4 hours until set.

Add additional toppings if using.
Tips and Tricks
For a light and frothy texture, whisk until you see lots of bubbles.
For a more traditional smooth Panna Cotta, just mix until everything is incorporated.
Get support & connect with our community on Facebook!
Nutrition
Serving:
1
g
|
Calories:
6
kcal
|
Carbohydrates:
1
g
|
Protein:
2
g
|
Fat:
1
g
Tried this recipe?
Follow @twosleevers and Pin it!