Looking for an easy, no-cook fat bomb that tastes good on your keto diet? Look no further. This super simple, 6-ingredient mousse takes minutes to make, but most importantly, it tastes delicious. Gluten-free, low carb, keto, vegetarian peanut butter maple mousse is a cool little bowl of deliciousness on a hot day.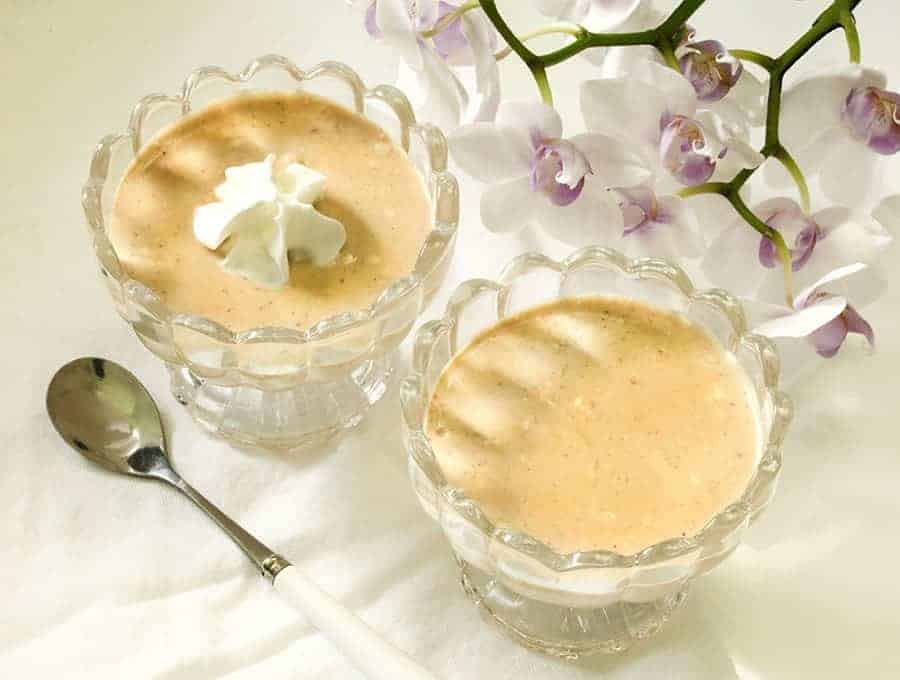 There are some days I just crave something sweet. Lately, I've been on a fat bomb kick, and I'm trying to come with different delcious versions that are good for summer. It's so hot here, I can't stand the thought of cooking or baking.
Keto fat bombs are a great way to add both fat, and delicious taste to your keto diet. Now keep in mind that you don't have to hit all your fat grams. You only eat fat for satiety.
If you have questions about macros check out my keto tips here, as well as this Keto Macro Calculator here. But if you're hungry, you need a little extra fat, or just want something decadent, you can make this Keto Peanut Butter Maple mousse--or really any of the other fat bomb recipes I have here. 
Variations on this Keto Peanut Butter Maple Mousse:
Sub vanilla extract for maple extract
Add 1-2 tablespoons of cocoa to make a peanut butter chocolate mousse
Use sunflower seed butter if you're allergic to peanuts
Use almond butter or cashew butter instead of peanut butter
If you're not doing keto, you can, of course, use real sugar.
Looking for other delicious mousse recipes? Check out my low carb Mocha Mousse! If you're a fan of coffee and sweets, this is the perfect dessert for you.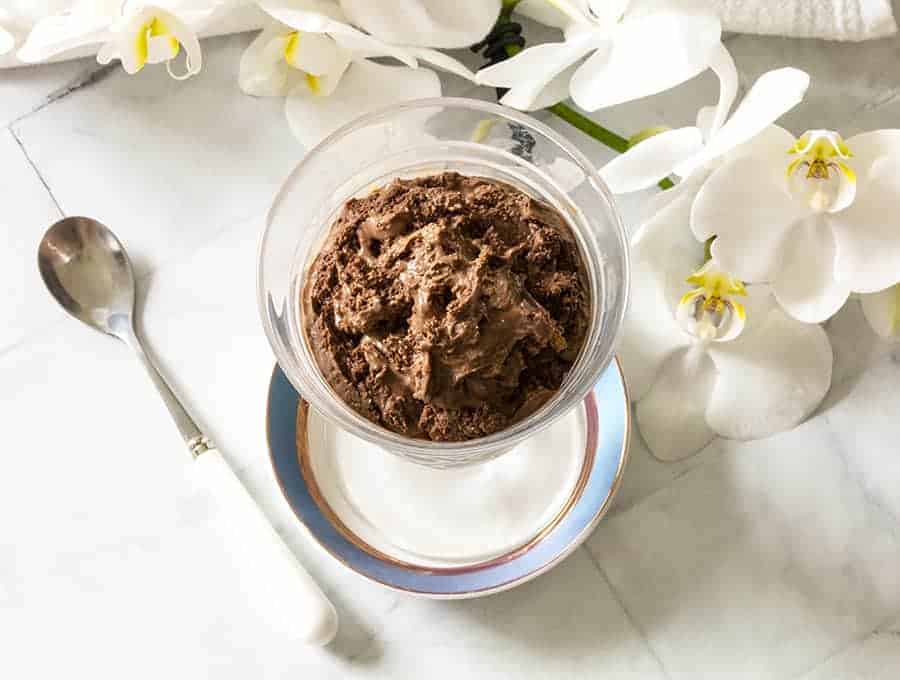 Another fantastically tasty fat bomb is my Keto Truffles recipe! These delightful chocolate morsels are keto friendly and make a fantastic fat bomb to keep you on your way to ketosis!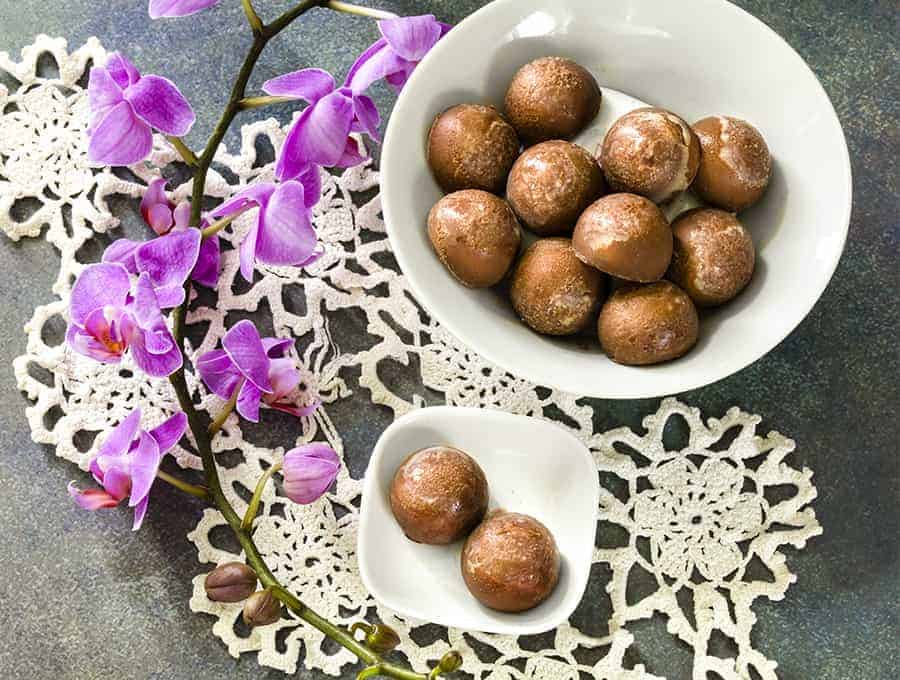 Tips and tricks to making this Keto Peanut Butter Maple Mousse:
There are really only a few things to remember to make this peanut butter maple mousse easily.
 Make sure the cream cheese is at room temperature.
Use peanut butter with minimal sugar and added carbs
Start your stand mixer really slow so you don't splatter yourself with cream (yes, of course, I discovered this the hard way!)
Do not overwhip the mixture as you will have butter from that cream. You want the mix to be fluffy and a light tan as you see in the picture
Other than that, it's simplicity itself and a child could make this peanut butter fat bomb with no work at all. I did let mine chill afterward for 30 minutes and I think that really helps it set, and allows the flavors to meld well together.
If you're planning to save some for another day, be sure to cover the bowl in the refrigerator otherwise the top dries out a bit. Still good enough to eat, but just not very attractive.
Or you could do what I did, which is slathered and hide the top with whipped cream. More fat! More Deliciousness! What would be wrong with that?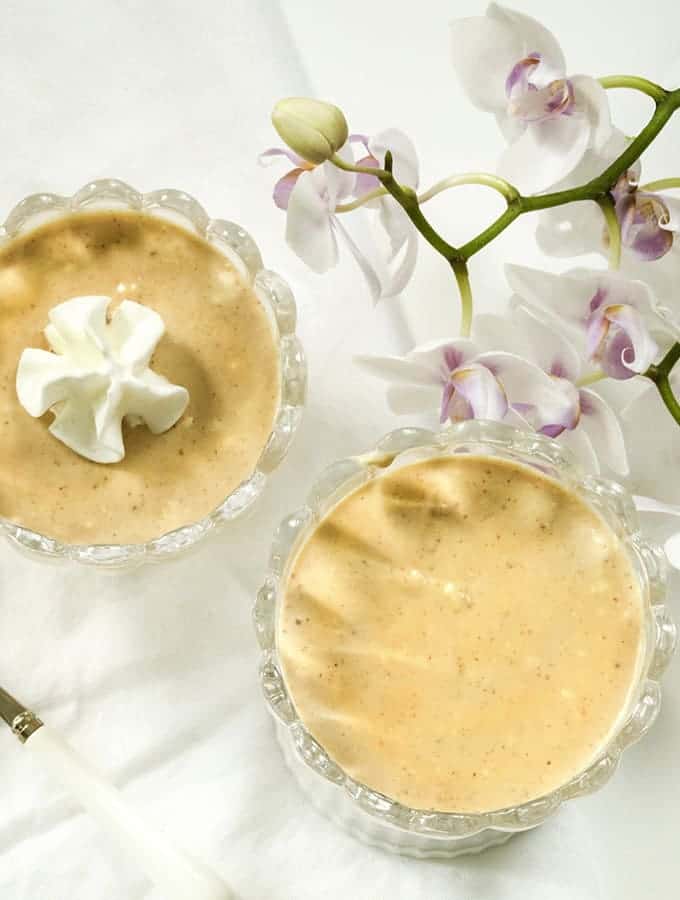 ? DID YOU MAKE THIS RECIPE? DON'T FORGET TO GIVE IT A STAR RATING BELOW! JUST CLICK ON THE STARS BELOW TO RATE.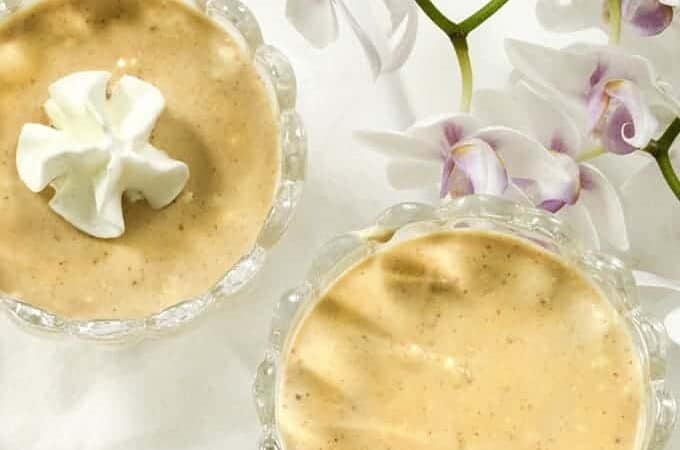 Click on highlighted ingredients or Equipment to see exactly what I use to make this recipe
Instructions
Ensure cream cheese is at room temperature. Place all ingredients into a stand mixer. Using the whisk attachment, beat together until creamy, fluffy, and well aerated, about 3-4 minutes.


Refrigerate until ready to serve.

See article for tips and tricks, as well as different taste variations. 
Get support & connect with our community on Facebook!
Nutrition
Calories:
258
kcal
|
Carbohydrates:
5
g
|
Protein:
5
g
|
Fat:
24
g
|
Sugar:
2
g
Tried this recipe?
Follow @twosleevers and Pin it!
Don't forget to check out my Keto Desserts Cookbook!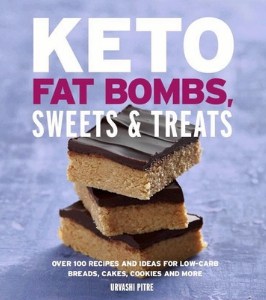 Featuring recipes for many classic, high-carb favorites that have been reworked to be "fat bombs," which help keep your macros in balance, as well as prevent you from craving all the things you usually can't eat when you're trying to lose weight. Many of the more than 100 recipes require no more than 10 to 15 minutes of prep time, and they taste as delicious and indulgent as they sound—how about Chocolate Peanut Butter Pops, Mocha Cheesecake, or Almond Butter Bombs?