These Keto Orange Scones pair perfectly with a cup of coffee and are a great way to start your day! They are low carb and gluten-free.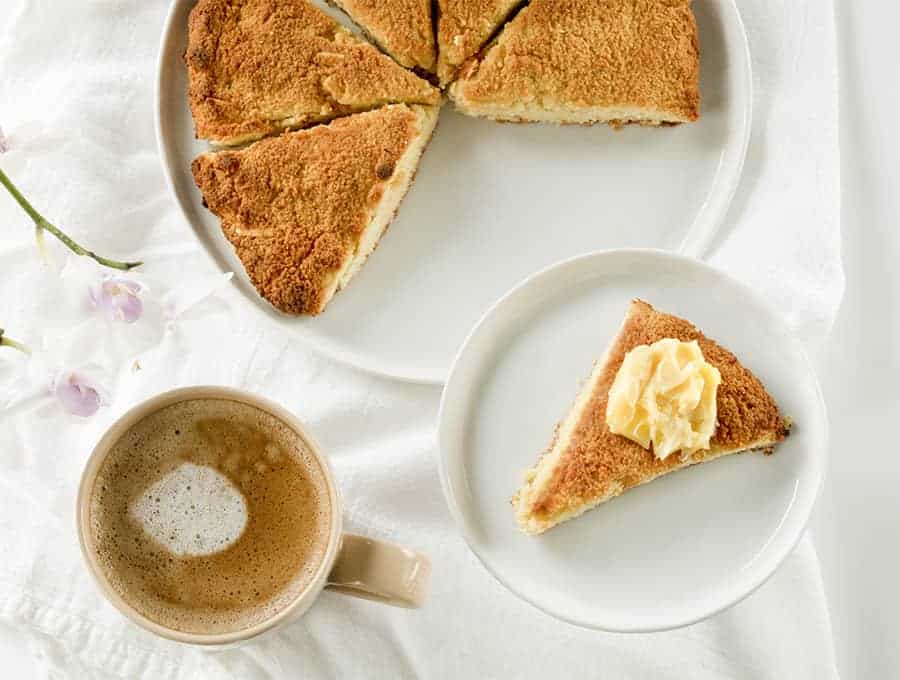 It can be hard to find a low carb grab-and-go breakfast option. It seems like the only real option is a sugary pastry or doughnut that's chock full of carbs when you need a quick breakfast. That's why I've set out to make these delicious Keto Orange Scones every bit as good as the ones you'd get from your local fancy coffee house without all of carbs!
Keto Orange Scones | Almond Orange Scones
We've all been there. It's a weekday morning and you're waiting inline for a hot cup of coffee to start your day. As you wait for your turn to order you can't help but stare at the delicious scones taunting you with their high carb content. But being on a low carb diet you know better, and you leave with only your coffee, wishing you could have left with that scrumptious scone as well.
With my Keto Orange Scones, you don't have to ever go scone-less again. They're wonderfully sweet, tangy, and unbelievably low carb. They're the perfect way to start your day and you don't have to overpay for them at a fancy coffee shop.
And these scones aren't you're only low carb quick breafkast option, either. You can also make my deliciously Low Carb Scones Scuffins! They're a tasty scone / muffin hybrid.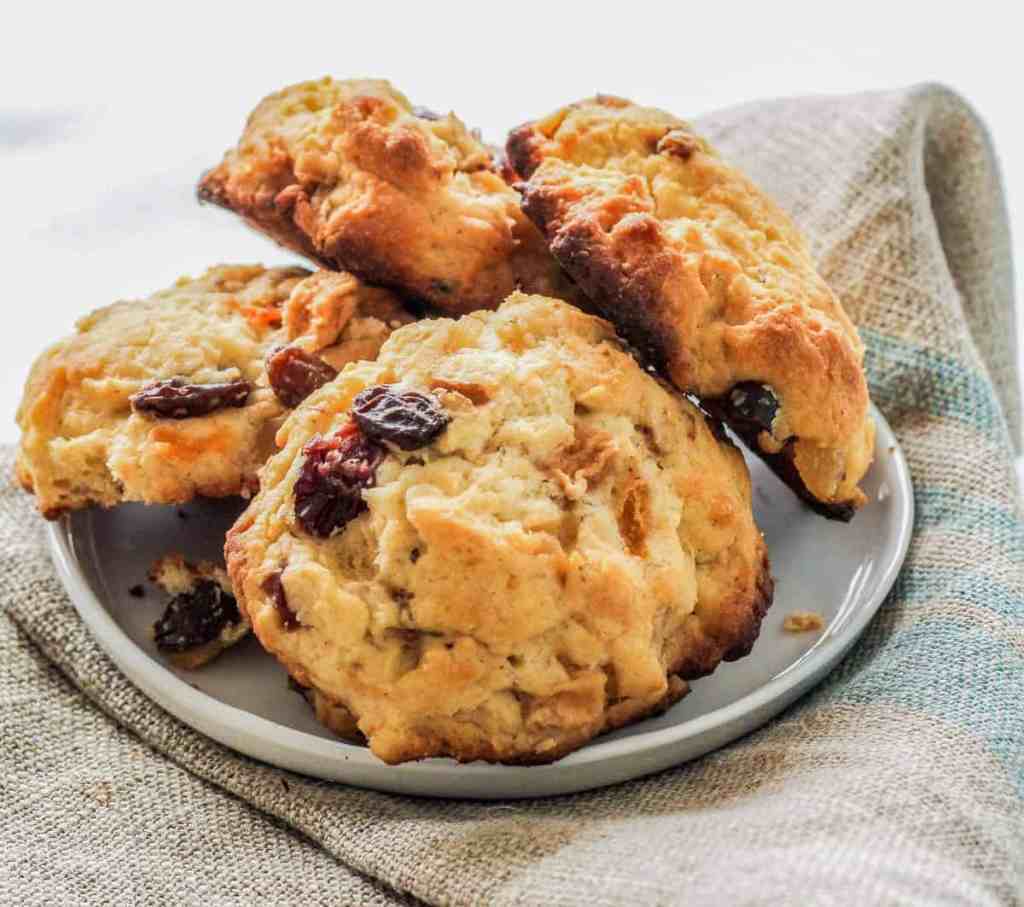 Keep the whole grab-and-go breakfast low carb with my Keto Iced Caramel Macchiato. It's deliciously bold, sweet and completely keto friendly!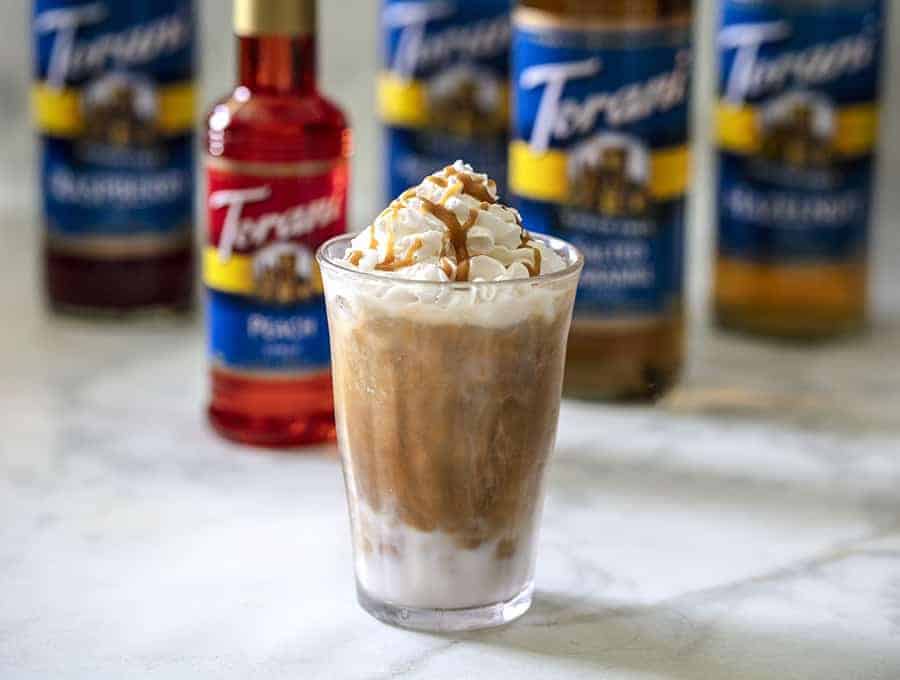 Another great quick breakfast option are my Keto Blueberry Sour Cream Muffins! They make a great grab and go breakfast.
Also, try some ever-so-popular Chaffles! Sounds weird, but tastes delicious! They're the easiest, quickest, and most delicious keto or low carb waffle you will ever make!
And if that isn't enough amazing breakfast options, another fantastic breakfast option is my Keto Granola. It's just perfect with a little almond milk when you're craving crunchy cereal.
With low carb breakfast options as good as these and my Keto Breakfast Silver Dollar Pancakes, you may want to skip the coffee shop all together. Save yourself the hassle of long lines and overpriced breakfast options with these delicious Keto Orange Scones. Your weekday mornings will never be the same.
Oh and I fully acknowledge that these do not LOOK like the scones we typically see.
But guess what?
They TASTE like scones. So there.
I would suggest that you let them cool completely before you try them. Leave them out uncovered, so they dry out a bit as they cool, and there you are.
Perfect, low carb, keto scones.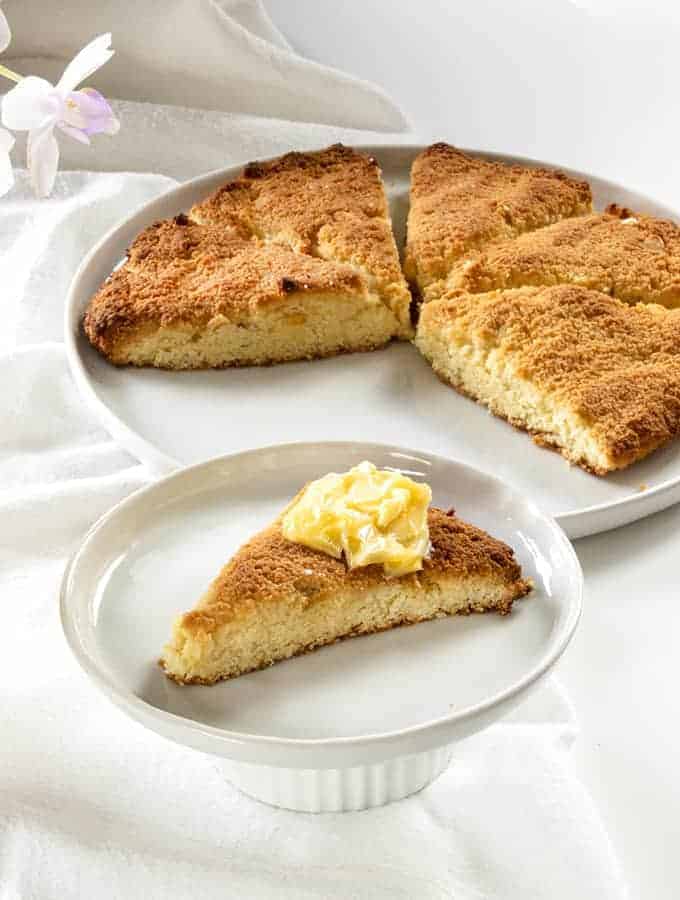 ★ Did you make this recipe? Don't forget to give it a star rating below! Just click on the stars in the recipe card to rate. Don't forget to pin this recipe for later!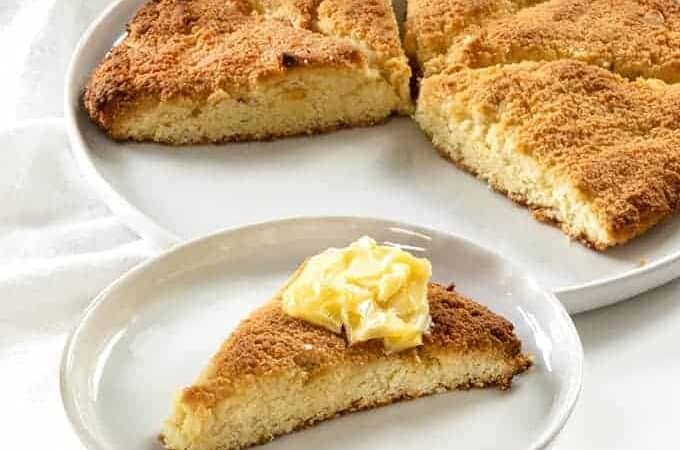 Click on highlighted ingredients or Equipment to see exactly what I use to make this recipe
Instructions
Preheat the oven to 350°F. Line a cookie sheet with parchment paper and set aside.


In a large bowl, whisk together almond flour, coconut flour, swerve, baking powder and swerve. Make a well in the dry ingredients.


Add eggs and beat in the well, then pour in heavy whipping cream, melted butter and orange extract. Stir until smooth. Stir in slivered almonds.


Place the dough onto the parchment paper on the cookie sheet. Using your hands pat out a round loaf. Cut into 8 wedges and push the pieces apart a little so they don't all bake into one big circle.


Bake for 25 minutes until golden. At the end of the cook time, turn off the oven and leave the scones in the oven for another 10-15 minutes.


To make the Glaze: Microwave the butter, cream cheese and powdered swerve for 30 seconds –1 minute. Mix well with a fork until the butter and cream cheese are dissolved, and you have a smooth glaze. If your glaze is still lumpy, reheat in 10 second increments, stirring in between with a fork until you get a smooth glaze.


Drizzle over the scones and serve.

I forgot to put the glaze on the scones before the picture 😛 But you should totally do that!
Get support & connect with our community on Facebook!
Nutrition
Calories:
217
kcal
|
Carbohydrates:
6
g
|
Protein:
5
g
|
Fat:
20
g
|
Fiber:
3
g
Tried this recipe?
Follow @twosleevers and Pin it!
Don't forget to check out my Keto Desserts Cookbook!
Don't forget to check out my Keto Desserts Cookbook!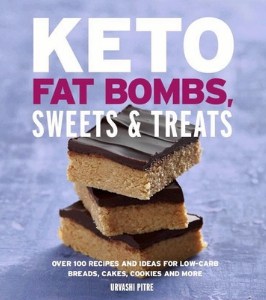 Featuring recipes for many classic, high-carb favorites that have been reworked to be "fat bombs," which help keep your macros in balance, as well as prevent you from craving all the things you usually can't eat when you're trying to lose weight.
Many of the more than 100 recipes require no more than 10 to 15 minutes of prep time, and they taste as delicious and indulgent as they sound–how about Chocolate Peanut Butter Pops, Mocha Cheesecake, or Almond Butter Bombs?