Who doesn't love pizza? Unfortunately heating up your kitchen and working with fresh dough can be a tricky task. Use my expert tips and tricks for making the perfect Air Fryer Pizza every time!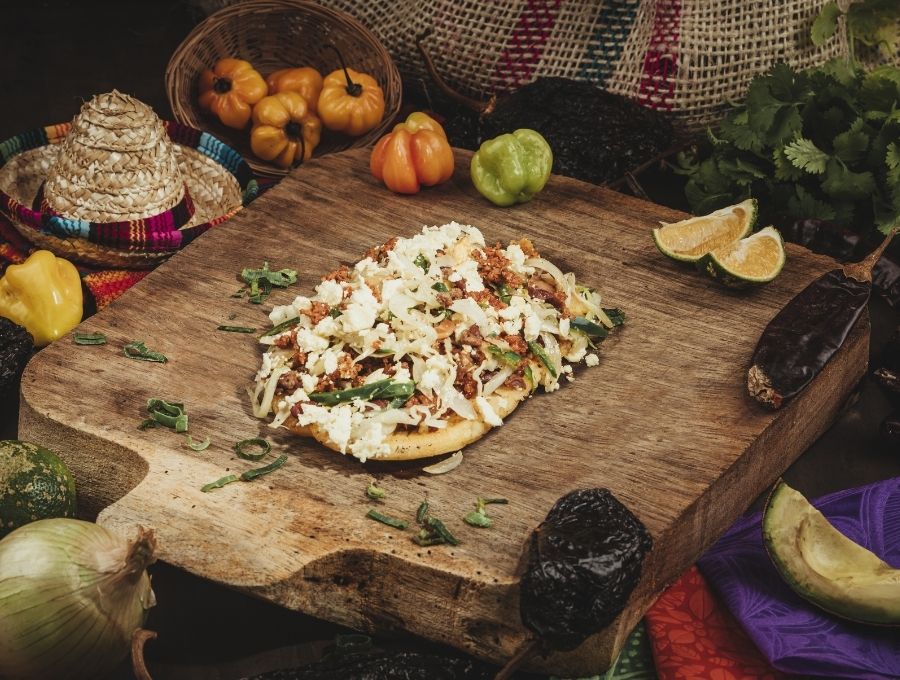 Why This Is The BEST Way To Make Pizza
Fast. Have a tasty meal, appetizer, or snack in under 30 minutes.
Easy. Use a prebaked crust or naan to make it even more simple.
Versatile. Add your favorite toppings to customize it.
Delicious. Pizza is one of the best comfort foods!
Family-Friendly. From ages 2 to 102, everyone loves pizza.
What You Need To Make Air Fryer Pizza
One of the perks of using an air fryer is how few things you need to make a successful dish. Whether you're making a main dish, appetizer, or dessert.
Here's what you will need to make this simple Air Fryer Pizza recipe:
An Air Fryer.
Premade Crust.
Your Favorite Toppings.
An Appetite.
How Long Does It Take To Make A Pizza In The Air Fryer?
If you're using a premade crust or naan, the time it takes to make this air fryer pizza is next to nothing.
If you need a quick weeknight dinner, or a fast lunch option that isn't a sandwich or salad, this is just what you've been looking for!
From start to finish you only need 7-9 minutes in your air fryer for a delicious pizza that could rival even the tastiest local pie.
How To Make Air Fryer Pizza
Making pizza in your air fryer is stupid simple. Especially when you use a premade crust!
Here are the steps you need to take to make it perfect every time:
Cover your prebaked pizza crust or naan with pizza sauce
Add your favorite veggies and precooked proteins
Cover with cheese and your favorite blend of Italian herbs
Drizzle with olive oil
Air Fry for 7-9 minutes or until your cheese is melty and your crust is perfectly crisp
Top with fresh parmesan
Enjoy!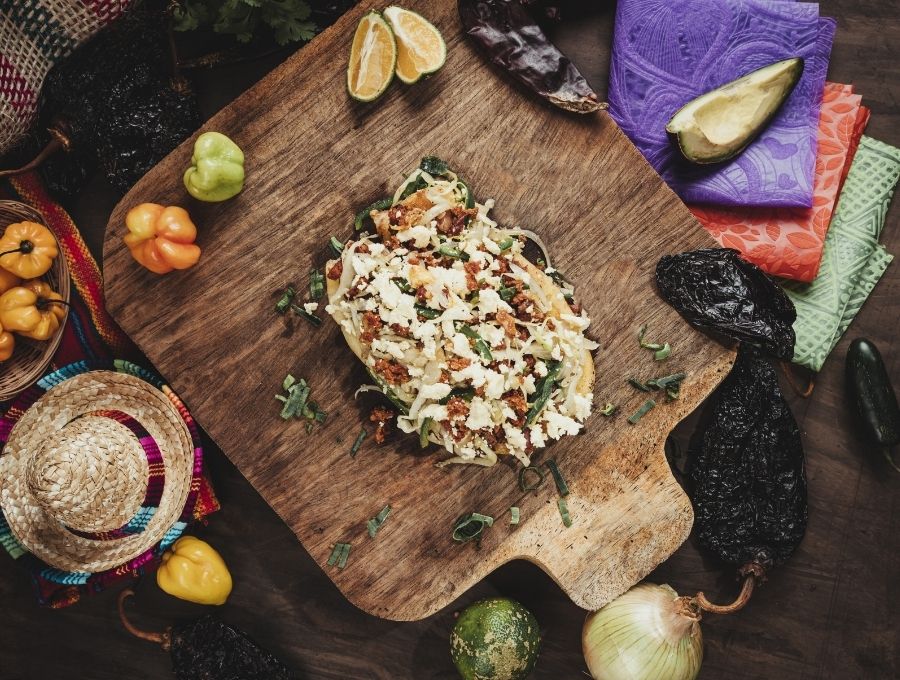 Can You Cook Frozen Pizza In The Air Fryer?
You absolutely can! In fact, it is the fastest way to get delicious frozen pizza.
If you want to cook a frozen pizza in your air fryer, follow the steps below:
Cut to fit your air fryer basket
Place your frozen pizza pieces in the basket, careful not to overlap
Cook at 375F for 7-9 minutes for thin crust or 9-11 minutes for thick or pan crust pizza.
How Do You Air Fry A Party Pizza?
If you have kids or have needed to stretch a budget, you're probably familiar with eating party pizzas.
They're small pizzas that are only a couple of dollars and are perfect for a quick meal or an after-school snack.
Why spend a ton of money heating up your oven when you can drastically reduce the cost of cooking with your air fryer?
Here's how to make a Party Pizza in your Air Fryer:
Preheat your air fryer to 375F
Place your pizza in your air fryer basket. (If it doesn't fit easily, use a cutting board and sharp knife to cut into smaller pieces).
Cook for 7-9 minutes, or until the cheese is melted and the crust is perfectly crisp.
Carefully remove the party pizza
Cut into multiple pieces (I prefer 4-6 pieces so it cools quickly)
Enjoy!
How To Reheat Pizza In Your Air Fryer
Sick of soggy, chewy reheated pizza? Use your air fryer!
Forget the tricks of microwaving your pizza with a paper towel or a glass of water. Get pizza that tastes just as great as it did the day you had it delivered with these simple steps:
Place your slices of pizza in a single layer in your air fryer basket
Cook at 280F for 2 minutes
Carefully remove from your air fryer
What To Serve With It
I know, I know. Who needs anything else when you have PIZZA!?!
But if you're looking to eat a more well-rounded diet or want to add more veggies to keep your calorie count low, here are some things that pair well:
More Delicious Air Fryer Recipes
Get the most out of your air fryer with these simple, but delicious staples made in your air fryer: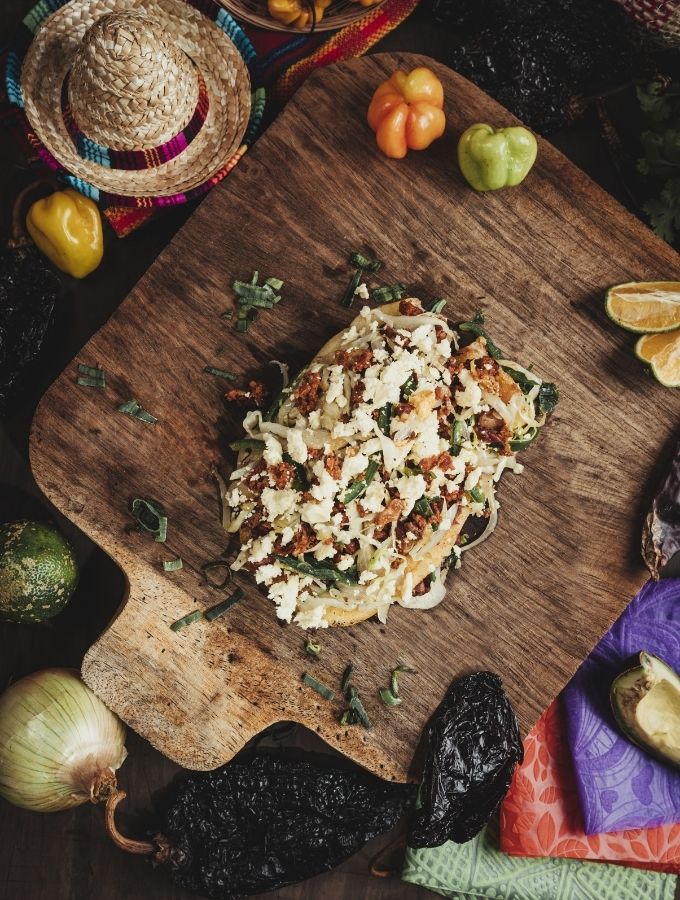 If you love Air Fryer Pizza as much as we do, make sure you share this with your friends on Facebook or Pinterest so they can try it too!
And don't forget to check out my air fryer cookbooks! Every day easy air fryer, and Air Fryer Revolution.