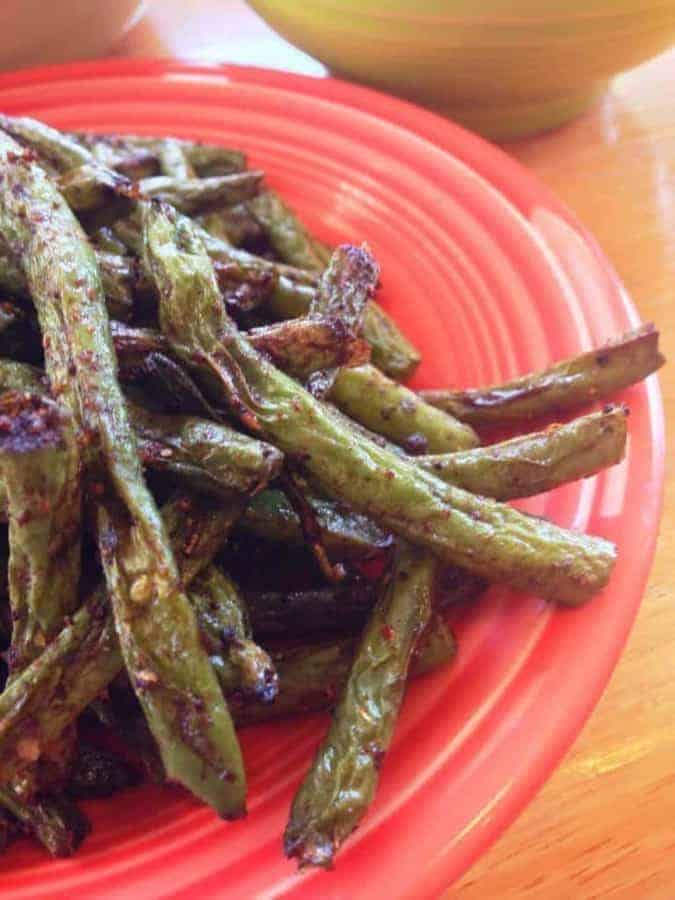 I'm re-making the doner kebab or Gyro meat since my older son is home for Mother's day (yay!). I wanted to make a simple vegetable side dish that would complement the flavors of the doner
.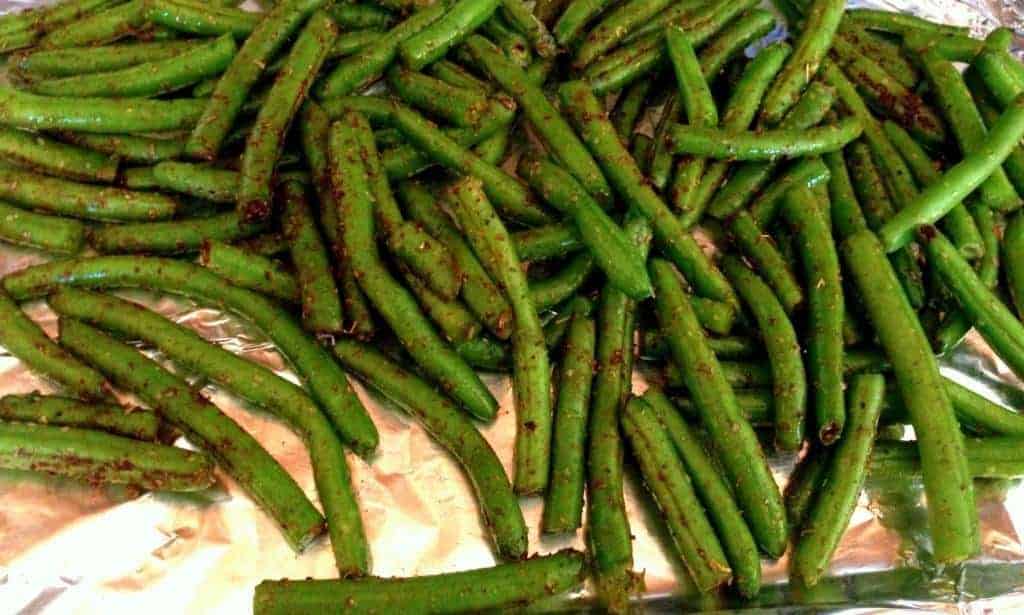 I made up a shwarma-like spice mix, covered the green beans with a little oil and a little of the spice, and roasted the green beans in a pan in the oven. Turned out tender crisp and flavorful .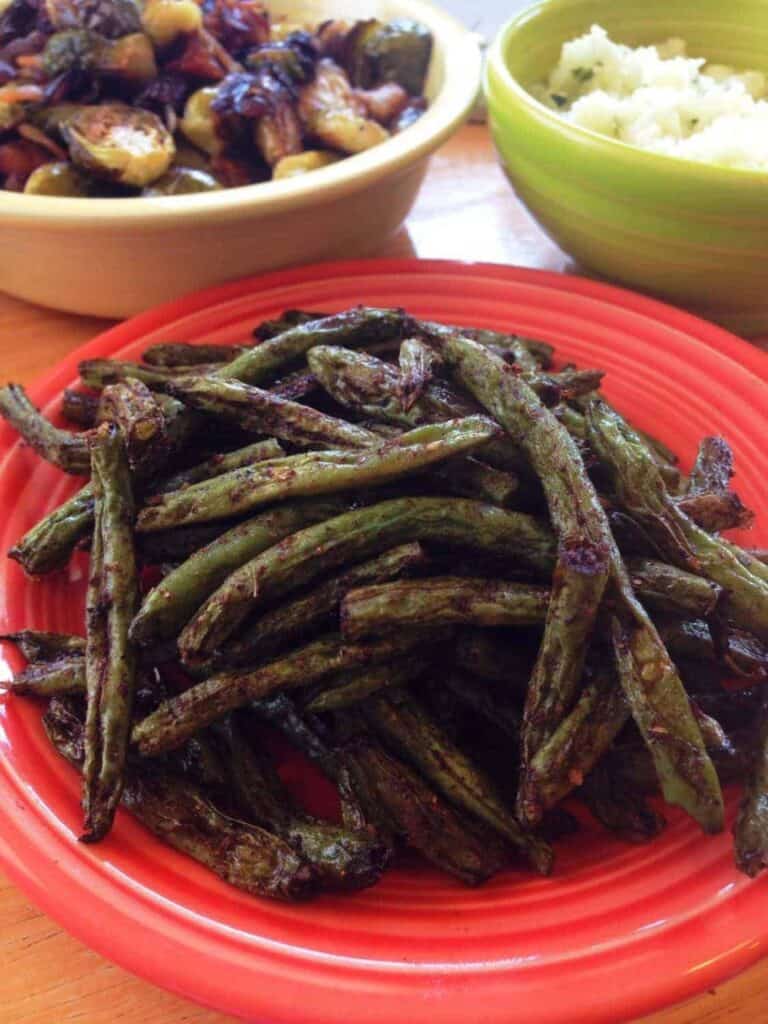 To be efficient, I cooked these beans along with the Brussels Sprouts with Onions and Bacon so that my oven was used for two dishes at a time. Saves me a little time and headache.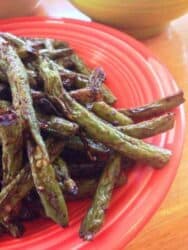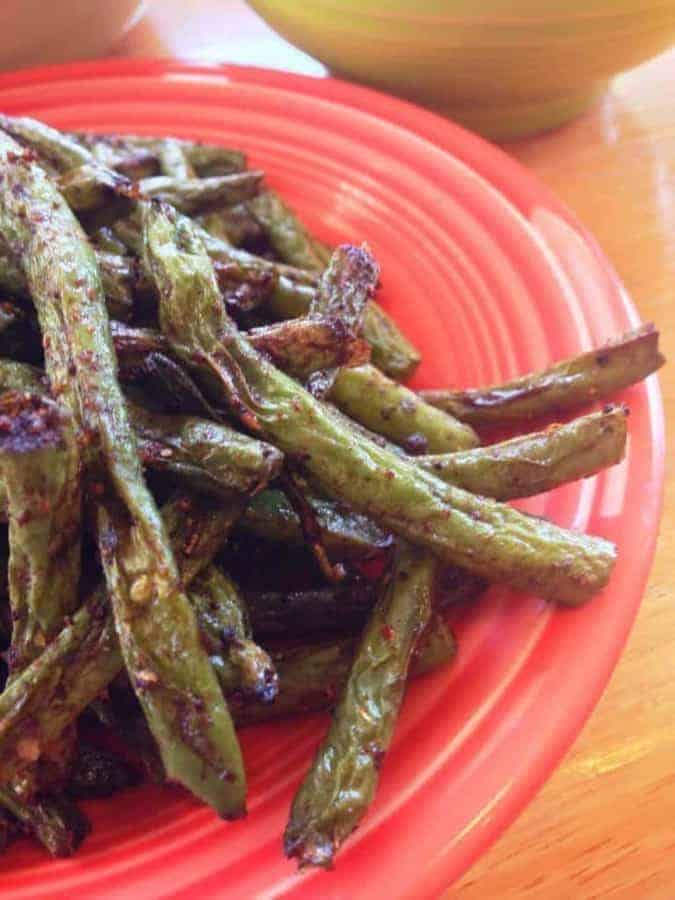 Shwarma Green Beans
Instructions
Mix all the spices together in a small bowl.

Put the beans into a quart ziplock bag (a lazy person's way to reduce the number of dishes to wash) or put into a bowl.

Pour on the oil and the spices and mix thoroughly.

Spread the beans in a single layer onto a foil-covered sheet.

Bake at 350 degrees for 20-25 minutes, stirring halfway through.
Nutrition Facts
Shwarma Green Beans
Amount Per Serving
Calories 40
Calories from Fat 18
% Daily Value*
Total Fat 2g 3%
Sodium 391mg 16%
Potassium 119mg 3%
Total Carbohydrates 4g 1%
Protein 1g 2%
* Percent Daily Values are based on a 2000 calorie diet.