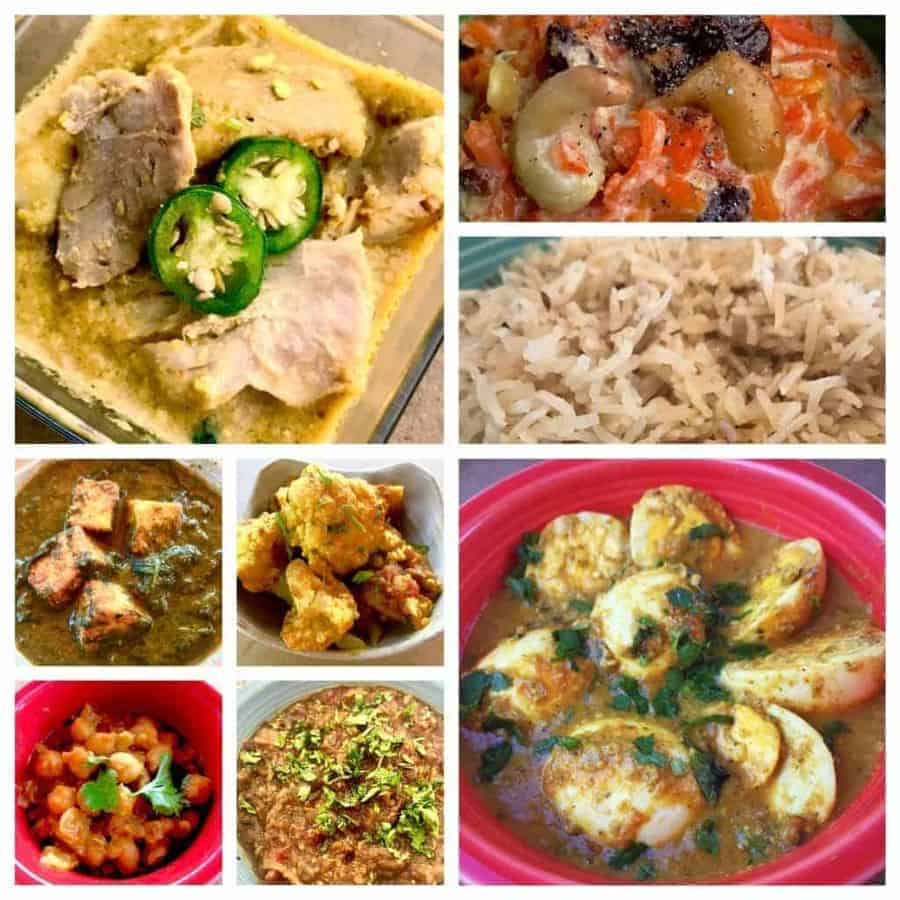 All right, all you people that compulsively keep making eggs, and slurping butter chicken Sauce. Here's how you can make great Indian food this weekend, make a different but equally simple and equally delicious Korma sauce to slurp on, use ingredients you probably have at home or regularly buy, save $120 by cooking all this at home rather than doing takeout, and convince your family that you ARE indeed, a cooking God/Goddess.
I calculated that I'd pay $160 for takeout for two of each of these dishes, or I could buy almost all the groceries via Amazon Fresh for $40, and still have some staples left over, and enough left to make the onion masala as well. Not only will all this taste good, but you can easily convince your significant other that the money you saved from not ordering take out justifies the expense of a new IP! Win-win, y'all.
All these are made in the Instant Pot. I would probably choose one of those veg (either spinach, eggplant, or cauliflower). I'd add naan from the store, and make the chicken korma, rice, one veg, and the carrot desert, and then I'd use the leftover sauce for the Egg Korma the next day. If you're vegetarian, use the korma sauce with vegetables, or do the Chana masala instead for protein. If you're trying to keep it low carb, either skip or go easy on the rice and the chana, all else should be just fine.
So here are all recipes and don't be afraid to try these. Also, PRO TIP: if the eggplant or cauliflower is too spicy for you or your littles, use some of the Greek yogurt you compulsively keep making, mix it in there and enjoy a little Raita that way.
Chicken Korma: http://twosleevers.com/2017/04/not-yo-mamas-pressure-cooker-chicken-korma/
Egg Korma: http://twosleevers.com/2017/04/pressure-cooker-egg-korma/
Chana Masala: http://twosleevers.com/2017/04/pressure-cooker-homestyle-chana-masala/
Spinach/Palak Paneer: http://twosleevers.com/2013/08/palak-paneer-pressure-cooker/
Eggplant/Baingan Bharta: http://twosleevers.com/2017/04/pressure-cooker-indian-eggplant-baingan-bharta/
Cauliflower and potatoes Aloo Gobi: http://twosleevers.com/2017/04/pressure-cooker-aloo-gobi-potatoes-cauliflower/
Rice Pilau: http://twosleevers.com/2017/04/pressure-cooker-indian-basmati-rice-pilau/
Carrot Gajjar Halva for dessert: http://twosleevers.com/2017/04/pressure-cooker-carrot-halva-dessert/