Looking for some great Low Carb Vegetarian Recipes but having trouble finding anything good? This list of 70+ recipes is full of deliciously keto vegetarian recipes and has a little something for everyone!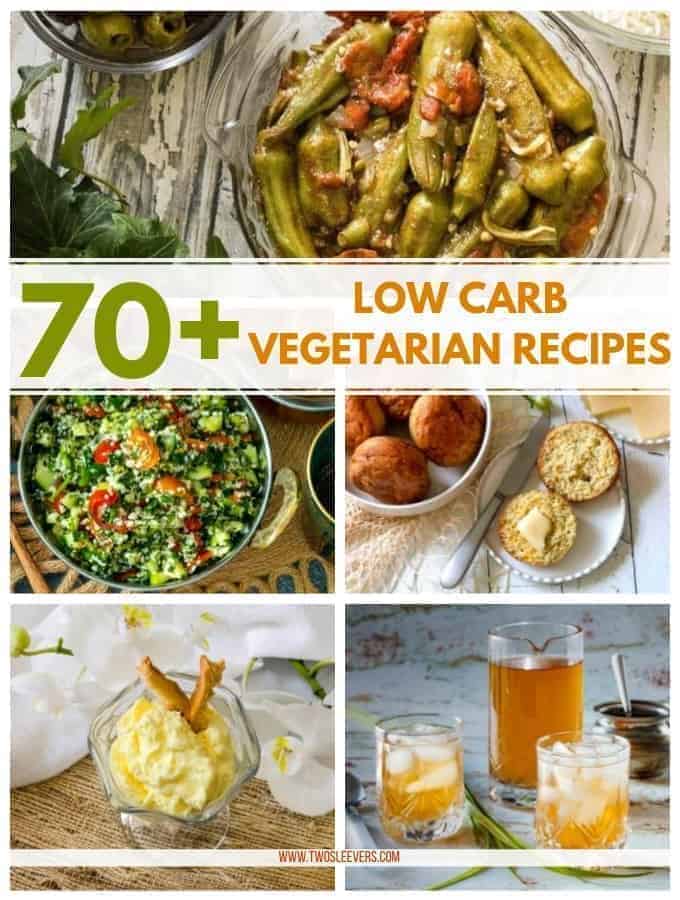 This List Of Low Carb Vegetarian Recipes Has A Little Bit Of Everything!
Whether you're looking for some new main dishes to try, some side dishes to make a more filling meal, an appetizer to serve before dinner, some keto-friendly drinks or a delightfully low carb dessert, I've got you covered! I've put together a list of 70+ low carb vegetarian recipes that cover the whole gamut of recipe types to keep you busy cooking while living a keto and vegetarian lifestyle.
LOOKING FOR MORE GREAT KETO TIPS? YOU CAN CHECK OUT MY GUIDE ON HOW TO GET BACK ON KETO HERE!
Just because you're a vegetarian doesn't mean you can't eat keto as well. Just about any vegetarian dish can be made keto as long as you use the right low carb substitutes. But why take the time to find substitutes when you can just choose something off of this huge list of vegetarian and keto-friendly recipes? I do all the work so you don't have to!
Low Carb Vegetarian Recipes
This list of 70+ Low Carb Vegetarian Recipes has tons of new entrees, side dishes, drinks and desserts for you to try! There's something here for everyone!
Here Are A Few Kitchen Appliances You May Needs To Make Some Of These Recipes
So whether you are a vegetarian, counting carbs or just looking for a delicious dish to cook up, you're bound to find something you enjoy in this list of 70+ Low Carb Vegetarian Recipes! Let me know what your favorites are in the comments!