There are so many delicious Vegan dishes out there that it was easy to make this list of 83 Vegan Instant Pot Recipes. There is everything from drinks and dessert to brunch and dinner included on this list.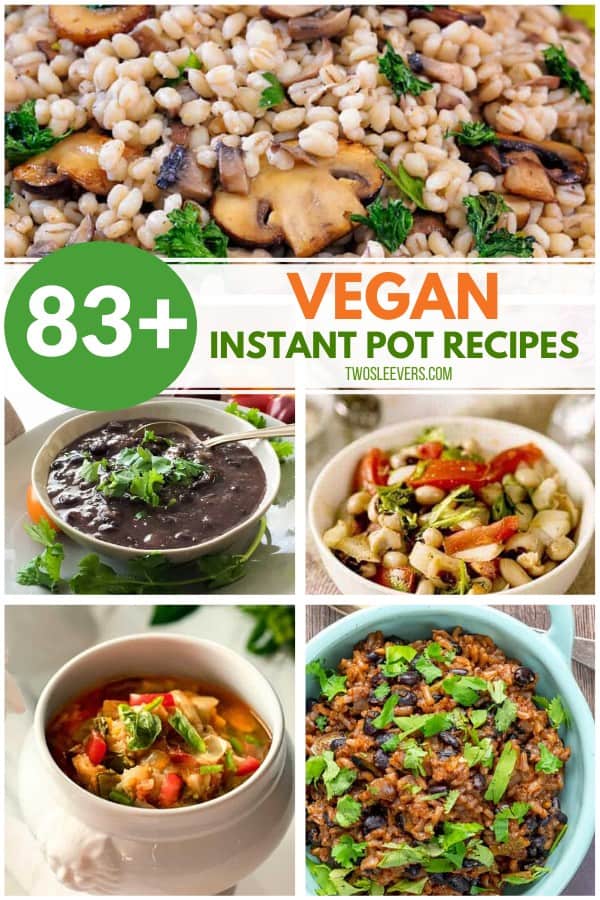 DISCLAIMER: You'll notice some of these recipes list non-vegan ingredients in the recipes. Each recipe will include a vegan-friendly alternative in either the ingredients or notes section of the recipe card at the bottom of the post.
Looking For Instant Pot Vegetarian Recipes?
Living a meat-free lifestyle and need more Instant Pot Vegetarian recipes? Preorder my Instant Pot Miracle Vegetarian Cookbook today! https://amzn.to/2xqBWBg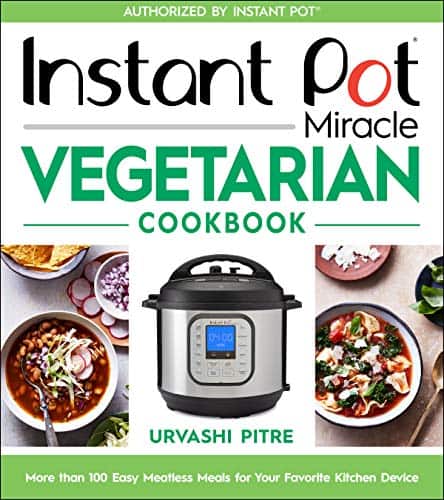 In our house, we eat more Vegan or Vegetarian dishes than we do dishes involving meat. We still enjoy our dishes with meat however, it's just a preference we've gained over the years.
Whether you live a strict Vegan lifestyle or just enjoy the simplicity of Vegan recipes, this list should have something for you.
Is Instant Pot Good For Vegans?
If you know anything about me, you know that I think that the Instant Pot is good for everyone. Here are a few reasons I think everyone should have one (especially Vegans).
Fast- Cook some of your favorite foods in a fraction of the time.
Easy- Most recipes are just a few steps.
Little Clean Up- No need to dirty multiple pots and pans.
Flavor- Pressure cooking intensifies the flavor of dishes.
The BEST Instant Pot Vegan Recipes
83+ Vegan Instant Pot Recipes
If you're just looking for ideas for Meatless Monday or prefer meatless dishes, these vegan instant pot recipes are right up your alley. All of these recipes are unique and bursting with flavor. Whether you're looking for drinks, breakfast, dinner, or dessert, there's a plethora of options to choose from.
If you're new to a Vegan lifestyle or just looking for inspiration, this list of 83+ Vegan Instant Pot Recipes is the perfect list for you. All of these recipes are BURSTING with flavor. You wont even notice these recipes are missing the meat. If you enjoy these recipes, share them with your friends on Facebook or Pin to make again later.
Indian Instant Pot, Keto Instant Pot, Instant Pot Fast and Easy, Healthy Instant Pot & Vegetarian Instant Pot.