Struggling to find easy and delicious low carb breakfast ideas that aren't just recipes for omelets? Check out these easy keto breakfast ideas!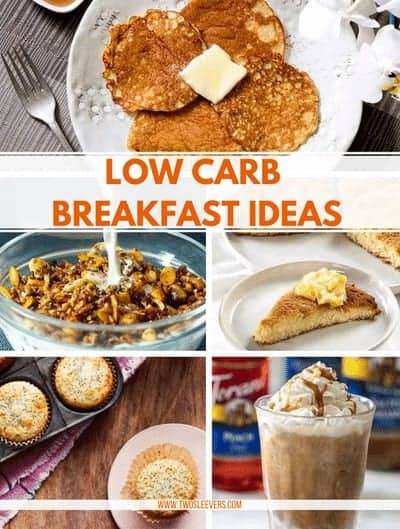 If you've been eating low carb for a long time, or you're just getting started, you've probably noticed that most breakfast recommendations have eggs as the main ingredient.
They have the perfect macros for keto, are quick and easy to prepare, and are cheaper than most protein sources. But over time eggs can become incredibly repetitive.
I've compiled some ideas that are guaranteed to keep breakfast something worth looking forward to.
Low Carb Meat and Veggies Breakfast Ideas
If you have the time in the morning or want to make ahead of time and reheat, sauteing meat and veggies is a great way to get a high protein, filling meal.
You can choose from a variety of meats and keto-friendly vegetables. If you use a leaner protein like turkey or chicken sausage you can always add some cheese or sour cream to get enough fat into the meal. Some variations might include:
Turkey sausage and peppers
Breakfast sausage and mushrooms
Ham and spinach
Chicken sausage and cauliflower
You can add a little or a lot of spices depending on your tastes, or even add a keto-friendly hot sauce to spice it up!
Keto Pancakes and Chaffles
One of the food items that people miss most on keto is pancakes. They are an easy and delicious keto breakfast idea if you make them low carb.
There is nothing more comforting on a weekend morning than a stack of pancakes. Enter these delightfully low carb Keto Silver Dollar Pancakes.
They will give you all of the fluffy scrumptious-ness you've come to expect from a pancake without all those daunting carbs.
Aside from being low carb they're also easy and are no more difficult to make than the standard pancakes. Just mix all the ingredients together and pour them into a pan. Simple, painless and so tasty.
What is a chaffle, you ask? A chaffle is just a fun way of saying "keto waffle."
It's a play on the words cheese and waffle making chaffle. At its base, the recipe for a keto waffle, or chaffle, is a variety of cheeses including cream cheese and parmesan cheese.
Some add almond flour and flaxseed, and baking powder, others don't. Chaffle variations are almost endless and can be either sweet or savory, depending on your preference and the ingredients you have on hand. Here are 15 chaffle recipe ideas to get you started: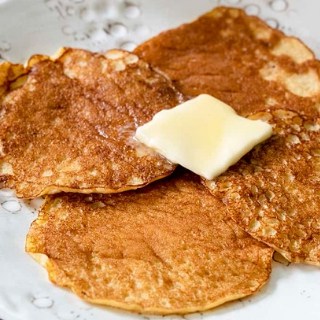 Keto Scones, Low Carb Muffins, and Keto Breads
Scones, muffins, and breads are easy and delicious low carb breakfast ideas. Not just because they're deliciously sweet and easy, but they are good to make ahead of time and grab on the way to work in the morning.
They're good as is or reheated for a few seconds in the microwave. That's why I've set out to make these delicious recipes every bit as good as the ones you'd get from your local fancy coffee house without all of the carbs!
Keto Orange Scones- These Keto Orange Scones pair perfectly with a cup of coffee and are a great way to start your day! They are low carb and gluten-free.
Lemon Poppyseed Muffins- These Low Carb Lemon Poppy Seed Muffins with almond flour are light, moist and just perfectly tasty. Absolutely delicious, low carb, keto, and gluten-free .
Blueberry Sour Cream Muffins- Keto Blueberry Sour Cream Muffins made with coconut flour! No Almond flour in these delicious, luscious, moist, low carb, blueberry muffins. Great for breakfast, dessert, or just a little snack.

Keto Cheese Muffins- Gluten-free, low carb cheese muffins with almond flour, that actually taste like muffins! These keto cheese muffins are so perfect with a bowl of soup and super easy to make.
Keto Zucchini Bread with Walnuts- Keto Zucchini Bread with walnuts is not only Keto, but it's DELICIOUS! It is made with almond flour and coconut flour for a Keto diet. Slather it with butter straight out of the oven!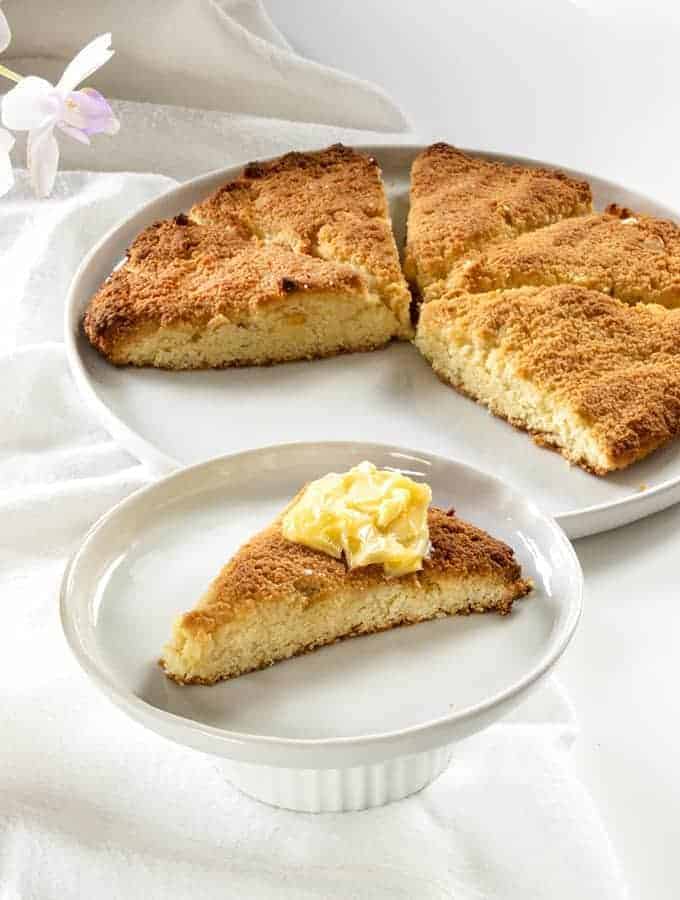 Delicious Keto Granola
Keto granola is the perfect low carb breakfast idea with a little almond milk when you're craving crunchy cereal. It won't taste exactly like granola from the store, but it will taste fabulous, and fill you up!
I like to make more than I need and keep it on hand to have for several breakfasts or as a handy snack. You can even freeze it. It's also great in Greek yogurt.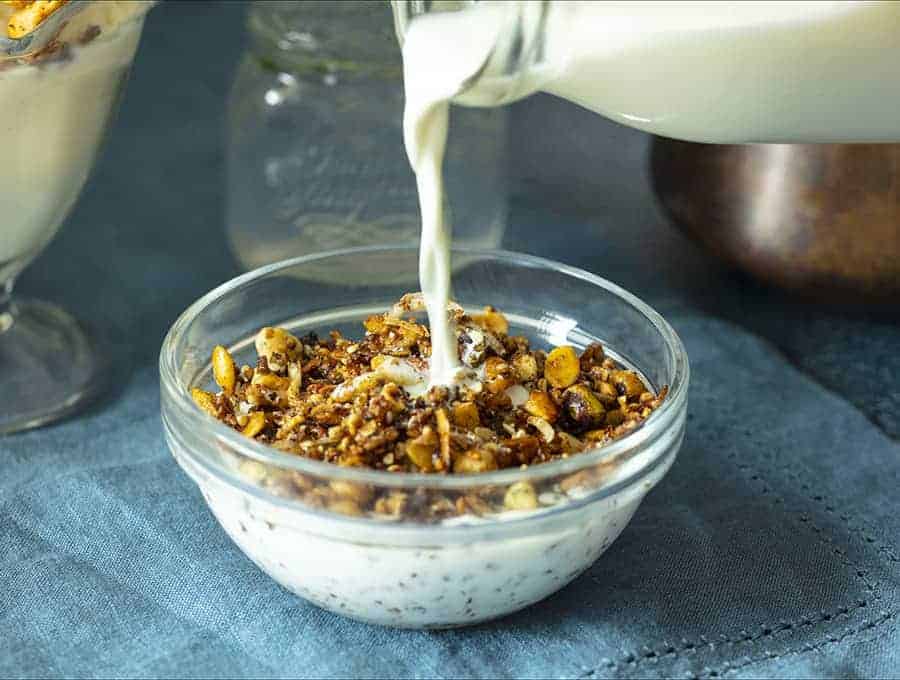 Low Carb Greek Yogurt
I particularly like to grab Greek yogurt in the summer when I'm not in the mood for something warm. Greek yogurt is one of the easiest and most delicious keto breakfast ideas. Just be sure to get the full fat/no sugar version. Or even make your own Homemade Greek Yogurt! You can add keto granola, nuts, or stir in nut butter and berries to jazz it up. Or simply enjoy it as is!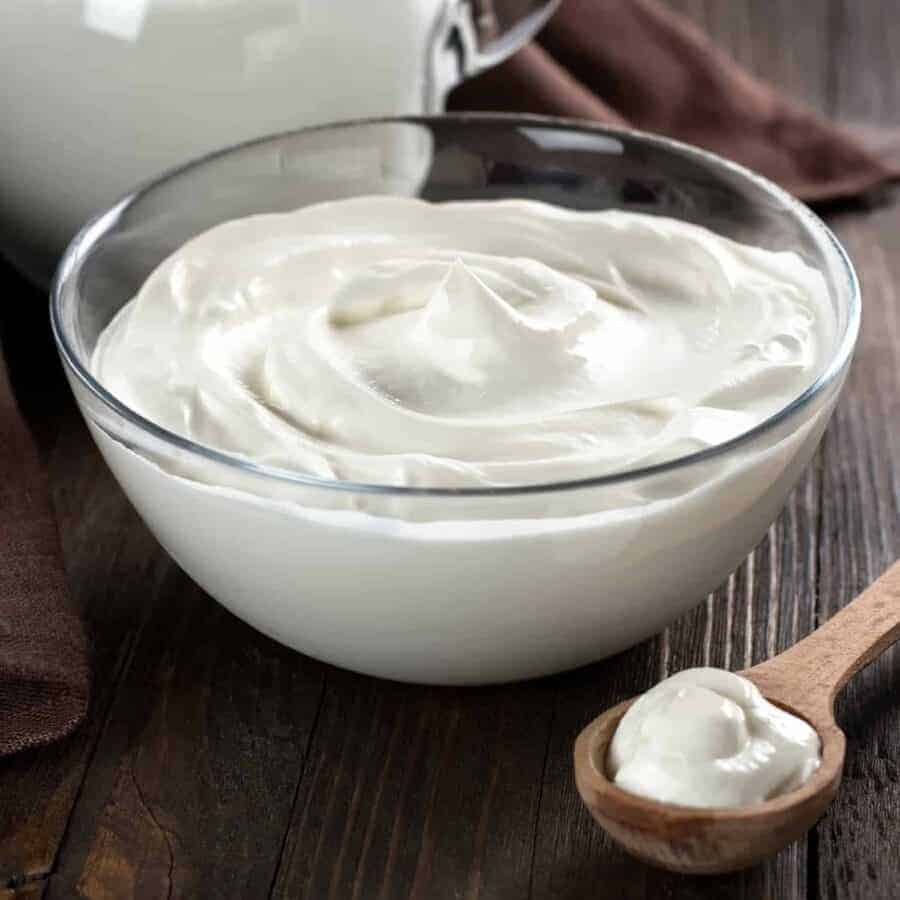 Cottage Cheese for Breakfast
Cottage cheese is another great keto base when you are on the go or don't want something hot. Again, make sure you get the full-fat version and avoid the ones that have the sugary fruit included. Instead, add your own nuts, berries, or capers if you like it savory.
Low Carb Smoothies
Smoothies are a great meal option for any time of the day, but if you have trouble eating breakfast, smoothies are a good solution. Rather than repeating the same boring recipes, I came up with this chart for delicious smoothies that are unique and delicious. And there are enough low carb breakfast smoothie ideas that if they are your thing you can have a different one every day.
Easy Keto Coffee
Again, if you're not a morning eater, keto coffee might be the best way to start your day. For Bulletproof coffee, you add a tablespoon of ghee into your coffee and put it in the blender to create a nice foam or you can skip the blender and drink it straight. Another option is my iced skinny caramel macchiato recipe. This is a great substitute for your favorite Starbucks drink that you may have had to give up for keto.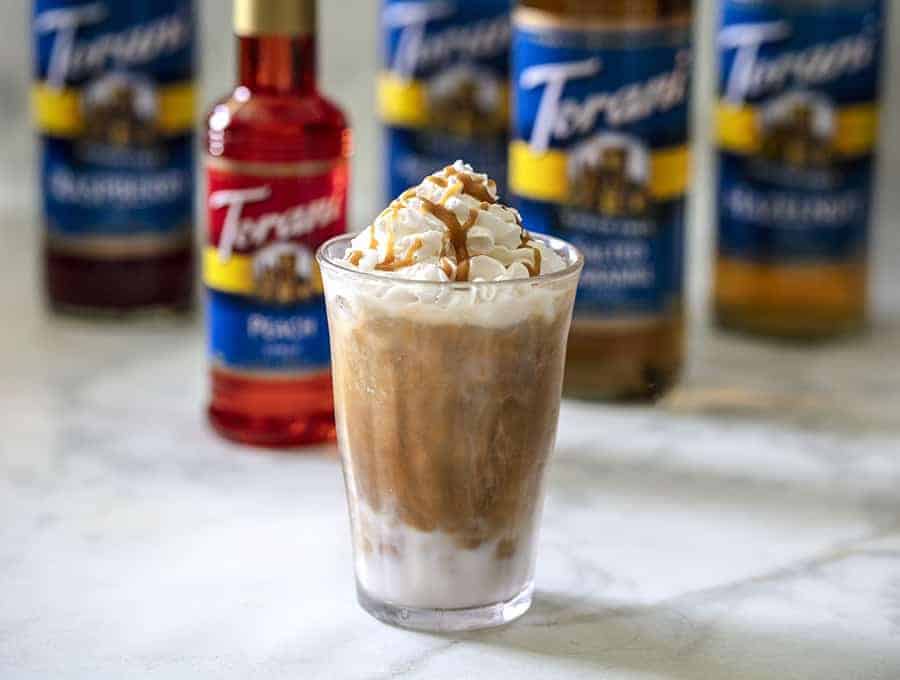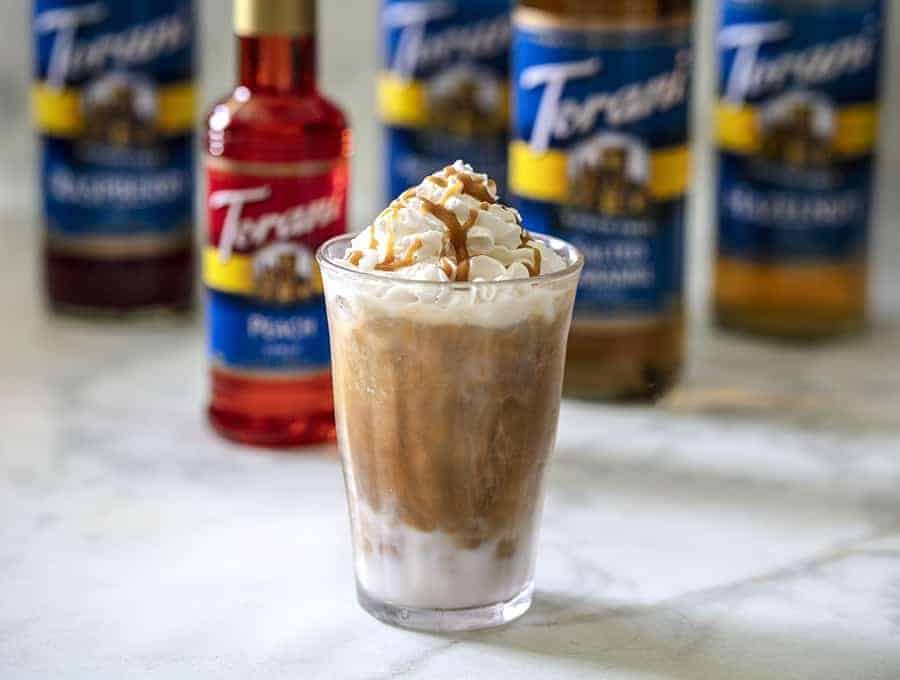 When you think of Low Carb breakfast ideas, you probably think of bacon and eggs. Well after a while, those things can get repetitive and boring. You'll be happy to know there are endless options for a low carb breakfast to keep your mornings exciting!
Need More Eating Tips for a Low Carb Diet?
When you start a low carb diet or keto lifestyle, things can seem overwhelming. Read more about getting started on keto or getting back on track with a few of my helpful tips.
Looking For More Low Carb Meal Ideas?
I have more than just keto breakfast ideas up my sleeve. I have hundreds of low carb recipes for every meal! Use the recipe index to help you find some of them. You can find even more by picking up a copy of my Every Day Easy Air Fryer book! It has over 60 low carb and keto recipes to choose from!
I hope I've given you some new easy and delicious low carb breakfast ideas. These can be incorporated into your keto diet in order to keep things interesting. If there are any favorite non-egg breakfasts that you like, let us know! Try one (or all) of these recipes and share the ones you love with your friends on Facebook and Pinterest so they can enjoy them as well!
Don't forget to check out my other Keto cookbooks.
Keto Instant Pot, Keto Fat Bombs, Sweets, & Treats, and Easy keto in 30 minutes.