I've always wanted to use the Instant Pot to sprout beans. There's no reason why the yogurt setting shouldn't work beautifully for it. After all, it's creating a warm, humid environment, and that's all that the beans need to sprout. So after some trial and error I was able to come up with this great Instant Pot Sprouted Beans recipe!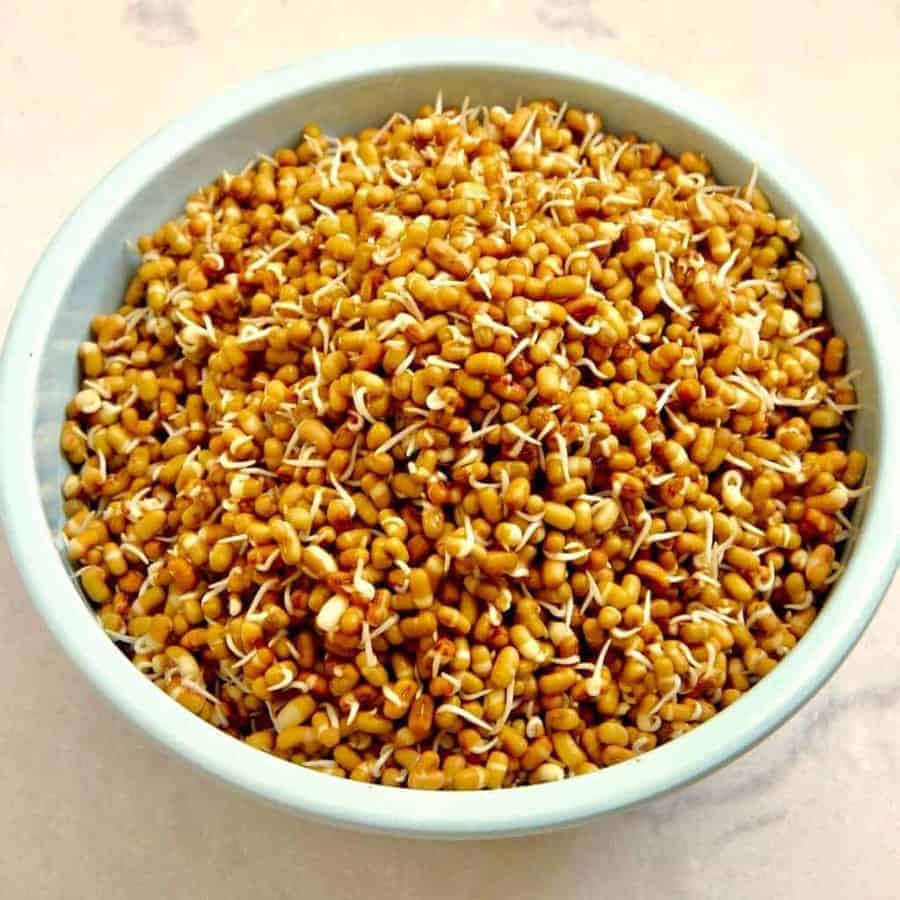 Instant Pot Sprouted Beans
I tried these Instant Pot Sprouted Beans three times and failed twice. I have finally figured it out, and now I can make sprouted beans in less than a day. I discovered that the key to successful sprouting is a good, long soak in very hot water. Your beans have to drink up a lot of water and swell before they'll sprout properly in the Instant Pot. If they're just a little soaked, they will sprout--but it will take twice as long, and really the Instant Pot doesn't help you much then.
Although I used Moth beans and I'm providing a link here, this is about twice what you'd pay at an Indian grocery store. Note that you can use this method with any type of beans you have, and you can see here how I did it without an Instant Pot. But having the Yogurt functions speeds up the whole process considerably.
Once they're sprouted, here are a couple of ways to make these:
?

Did you make this recipe? Don't forget to give it a star rating below! Just click on the stars in the recipe card to rate.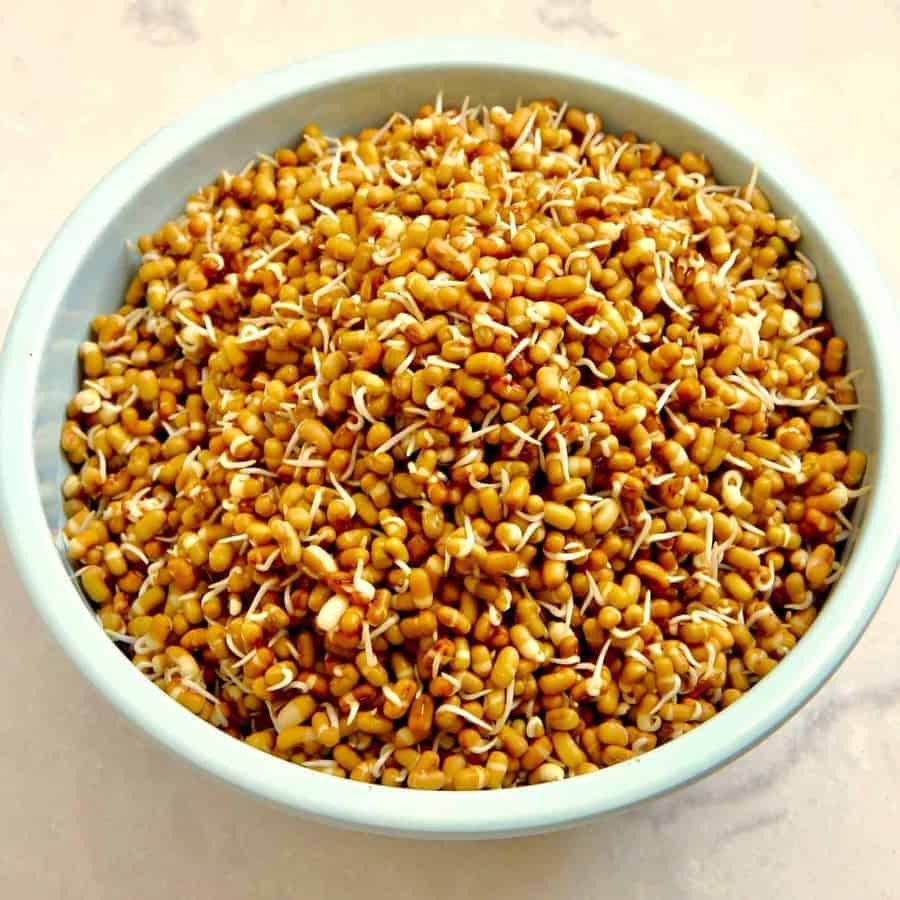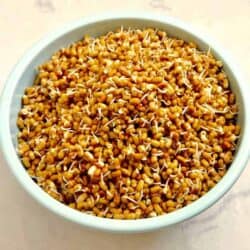 Instant Pot Bean Sprouts
Make Instant Pot Sprouted Beans in less than a day! Excellent option for vegans and vegetarians as well as raw food enthusiasts.
Ingredients
1

cup

moth beans

or lentils

2

cups

Water
Instructions
Place 1 cup of beans or lentils in a bowl.

Cover them with 2 cups of boiling water or very hot water from your tap.

Allow them to rest for 3-4 hours until almost all the water has been absorbed.

Place a silicone steamer basket, a colander, or wire mesh basket in the inner liner of your instant pot

Pour the beans and any leftover water into the steamer basket or colander. The water will drip to the bottom and contribute to a humid, moist environment.

Turn your Instant Pot to its Yogurt setting and allow the beans to rest in there for 8 hours or overnight.

Check to see if beans have sprouted to your satisfaction. If you'd like longer sprouts, turn on the yogurt cycle once more and check half way through.