Instant Pot PIP beans and rice make getting dinner on the table really easy, and all done in one step. Here's how you get blackeyed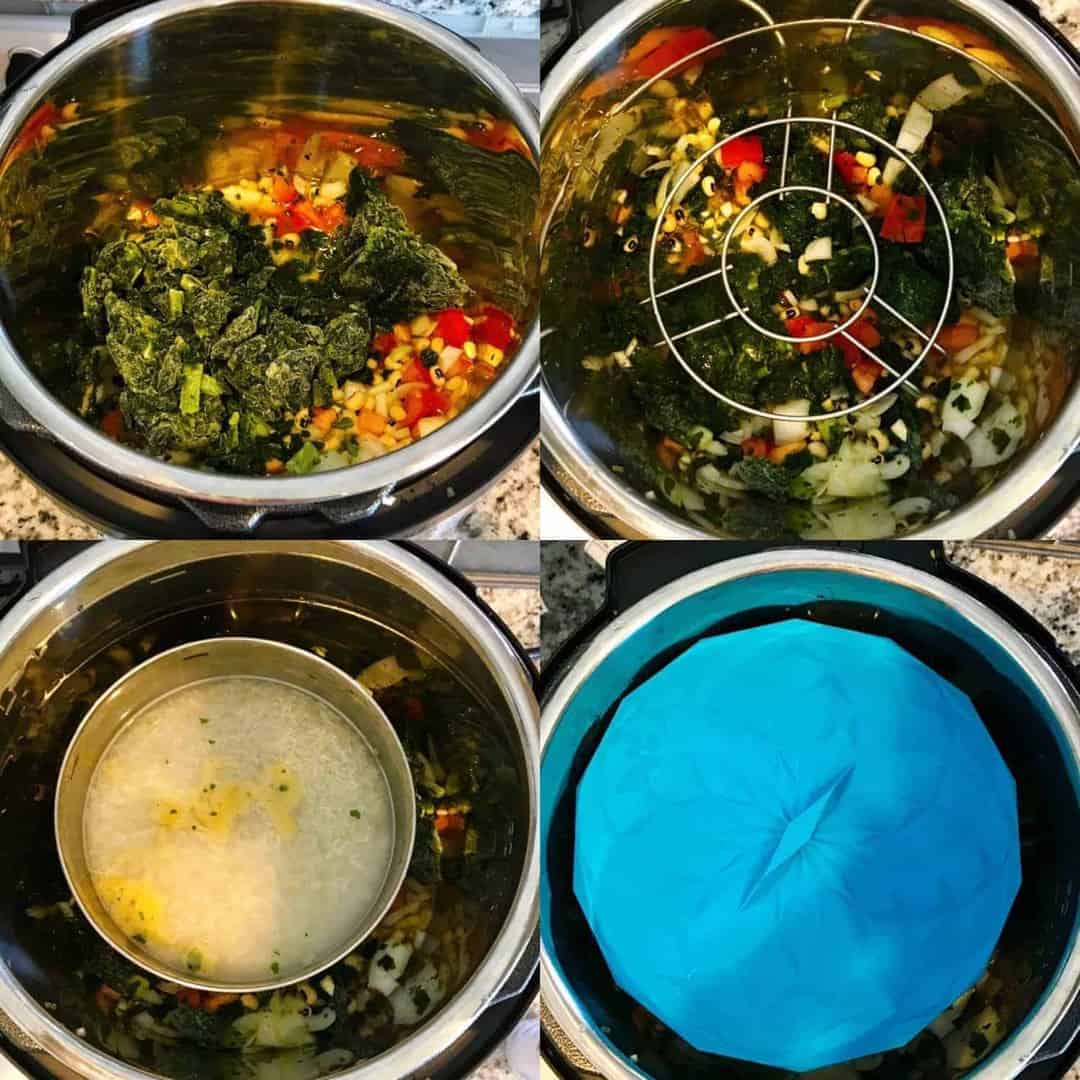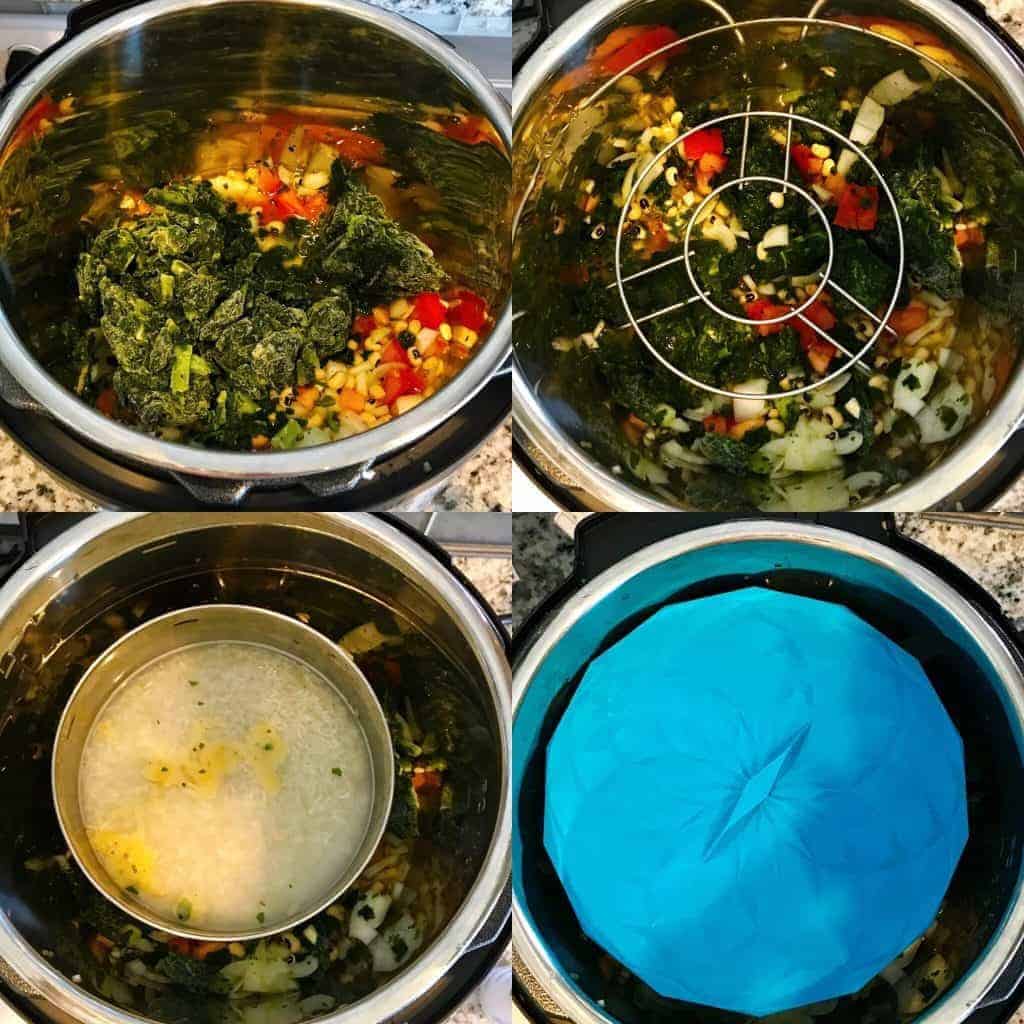 I love using my Instant Pot to make multiple dishes at the same time. Yesterday, we were stupid busy with the last of the deliverables (I hope) for the Cookbook and I only had time and energy to make one thing. So I made the Black-Eyed Peas I've before, but this time I used frozen collard greens rather than spinach. I also cooked a pot of rice on top of it at the same time. This allows me to get rice and beans done in about 10-15 minutes, with not much work.
Here's how to make Instant Pot PIP Beans and Rice:
Less than 30 minutes from when you started, you have rice and beans. How cool is that?