Odds are that one of the first recipes you ever made in your Instant Pot was a soup recipe. And that's no wonder since Instant Pot soup recipes are ridiculously simple, convenient, and easy to clean up after.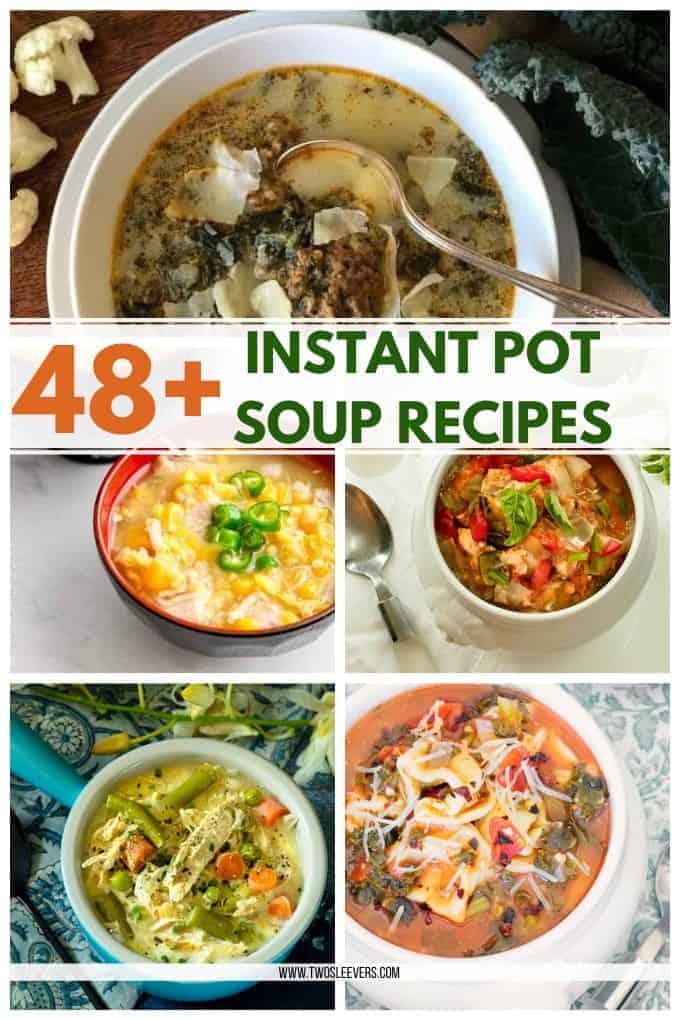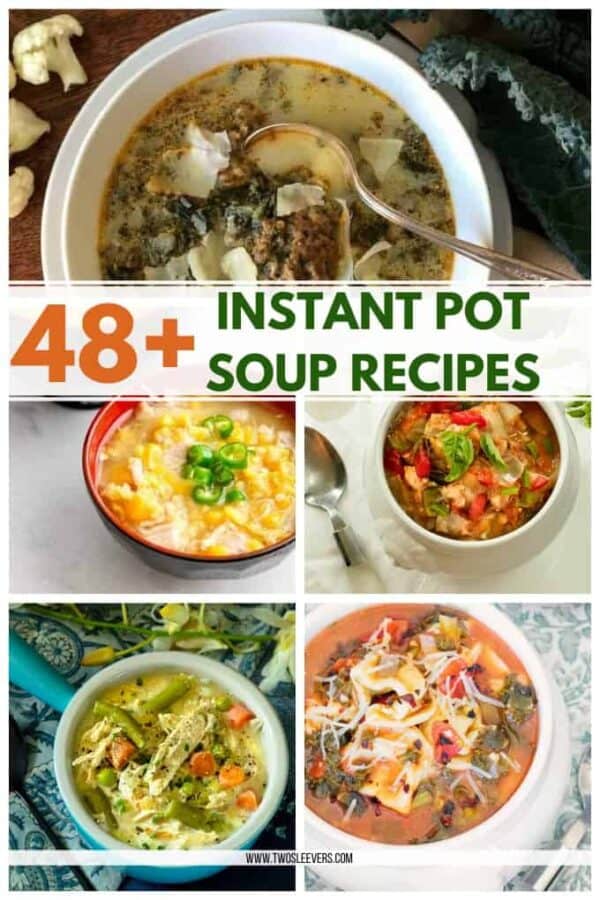 Jump to:
The Instant Pot does such a fantastic job of infusing soups with flavors that you could never get from cooking them on the stovetop, and that's why there are so many instant pot soup recipes out there. Plus, there is even a soup setting on it!
Now lucky for you, I've put together a list of the Best Instant Pot Soup Recipes out there! This comprehensive list covers everything from wonderfully classic soup recipes to delightfully delicious international soup recipes and everywhere in between! This is sure to be your go-to place the next time your craving soup.
WHAT INSTANT POT SOUP RECIPES CAN I MAKE?
I've been cooking soup in the Instant Pot for quite some time now. With all my time of whipping up Instant Pot Soup Recipes, I've built quite the portfolio of absolutely delicious and satisfying soups that are sure to leave you wanting seconds.
I mean, this list seriously has it all! It has classics like Tomato Soup and Chicken Soup, crave-worthy and popular recipes like Creamed Corn Chowder and Clam Chowder, delightfully different international recipes like Moong Dal Soup and Russian Borscht, and just about everything else your little soup-loving heart could desire!
On a strict diet? No worries! My list has recipes for just about every diet you can think of. On a low carb diet? I've got keto soup recipes. Can't have dairy? I've got dairy-free soup recipes. Vegan or vegetarian? I've got you covered. This list has a little something for everybody!
WHAT'S THE FIRST THING I SHOULD COOK IN MY INSTANT POT?
This is easily one of the most common questions I hear from new Instant Pot users. Soup is, without a doubt, the best place to start when it comes to learning to cook in an Instant Pot.
And here's why: Most soup recipes are simple dump and cook recipes, it's a great example of how pressure cooking can infuse flavors unlike any other cooking method, and it's incredibly easy to clean up after.
HOW DO I USE THE INSTANT POT SOUP SETTING? AND WHEN
Think of the soup setting button as the Instant Pot equivalent of the popcorn button on your microwave, but for soup. The setting automatically brings the Instant Pot to the appropriate temperature and pressure for cooking soup.
Basically the soup setting allows the liquid to come up to heat slowly. The logic is that it keeps the broth from getting cloudy. So by heating it slowly at first, you don't start out with a rolling boil from the get-go.
Then you can use the "adjust" key to select a shorter or longer cooking time depending on the recipe you're cooking. The soup setting typically lasts for 20-50 minutes. Many of my soup recipes utilize the soup function, making the recipes just that much easier!
I actually use this setting for recipes that contain dairy, such as this Yogurt Soup recipe, or this Punjabi Chicken Curry WIth Spinach Recipe.
Want a delicious and easy to make meal that's easy to clean up? Make soup in your Instant Pot! These are the 38+ Best Instant Pot Soup Recipes out there!
You can also check out my post on The 6 Most Important Instant Pot Buttons.
If you're curious about the various buttons on the Instant Pot, watch this video.
So there you have it! I trust you'll find a soup that you love on this list of the 48+ Best Instant Pot Soup Recipes. I'll likely add more soups as time goes on (hence the "48+" part), so be sure to check back in from time to time to see what's new!
Indian Instant Pot, Keto Instant Pot, Instant Pot Fast and Easy, Healthy Instant Pot & Vegetarian Instant Pot.