Instant Pot Mexican Caldo De Res gives you real Mexican beef soup flavor in less than an hour. It's a light, flavorful, and comforting way to create a traditional Mexican beef soup recipe in your pressure cooker.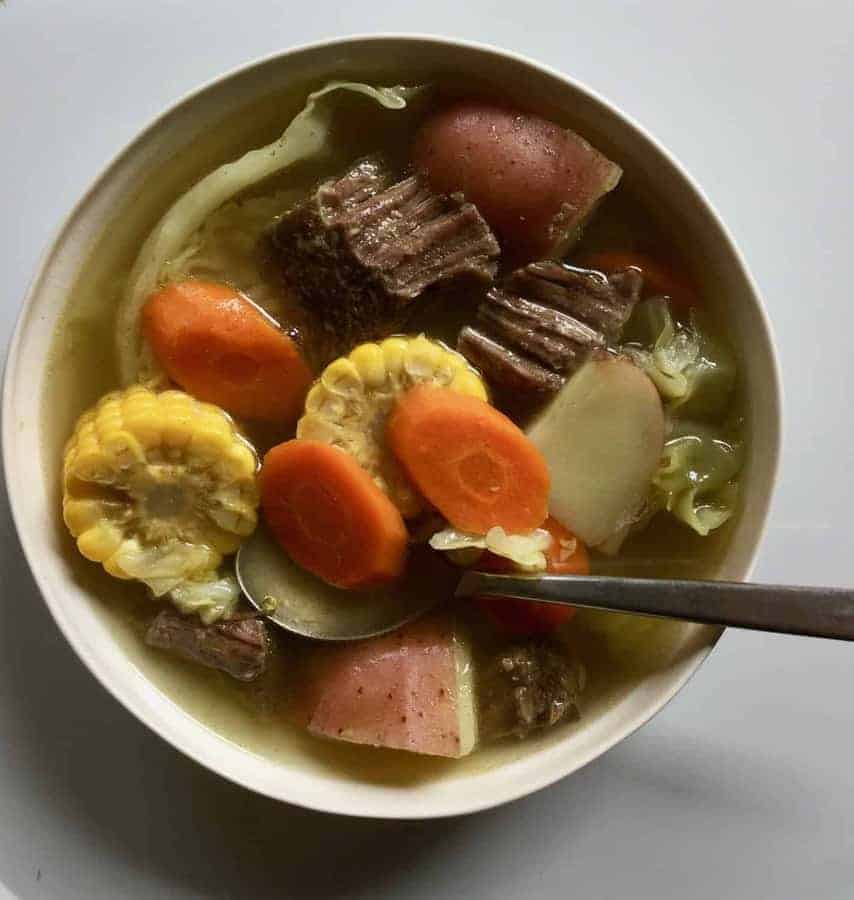 Sometimes the simplest ingredients combine to give you the most flavorful of dishes. As I was making this Mexican beef soup, with nothing to flavor it except a little salt and ground cumin, I was worried it would be quite tasteless.
It was not tasteless. It had the savory taste of comfort and flavor, and all this with so little effort. The onions and cilantro add flavor to the broth, and the vegetables add their own lovely flavors to the soup. Truly a comforting, hearty caldo de res with a light, flavorful broth.
This recipe takes two cooking cycles. First, you cook the meat with just onions, cilantro, salt, cumin and a few slices of jalapeños. Then, when that is done, you add the vegetables and cook them all once again.
Traditionally caldo de res is made with bone-in beef shank but I couldn't find that easily, and I figured if I couldn't, others too would have trouble. So I decided to try it with beef stew meat. I think the Instant Pot does a great job of extracting all the possible flavor out of meats and none of us 5 tasters felt the lack of bones in the soup. But if you can find it, feel free to use bone-in beef and adjust cooking time accordingly.
Looking for more fantastic soup recipes? Check out my Indian Tomato Soup. It's a traditional tomato soup made with delicious Indian spices and it's an absolute must try recipe!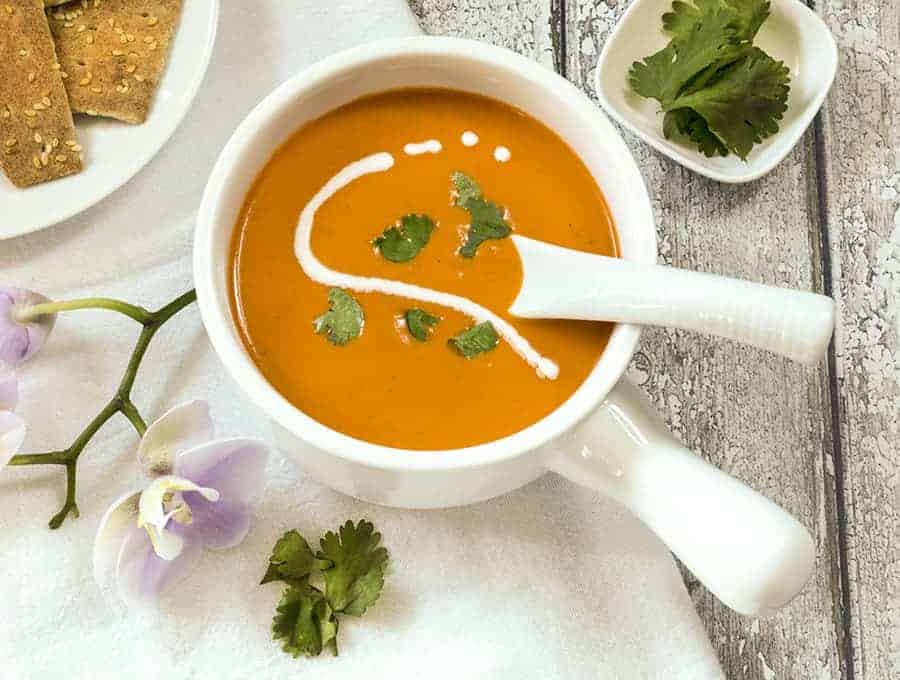 Another great soup is my Instant Pot Moong Dal Soup. It's a delicious traditional Indian soup recipe that you'll fall in love with!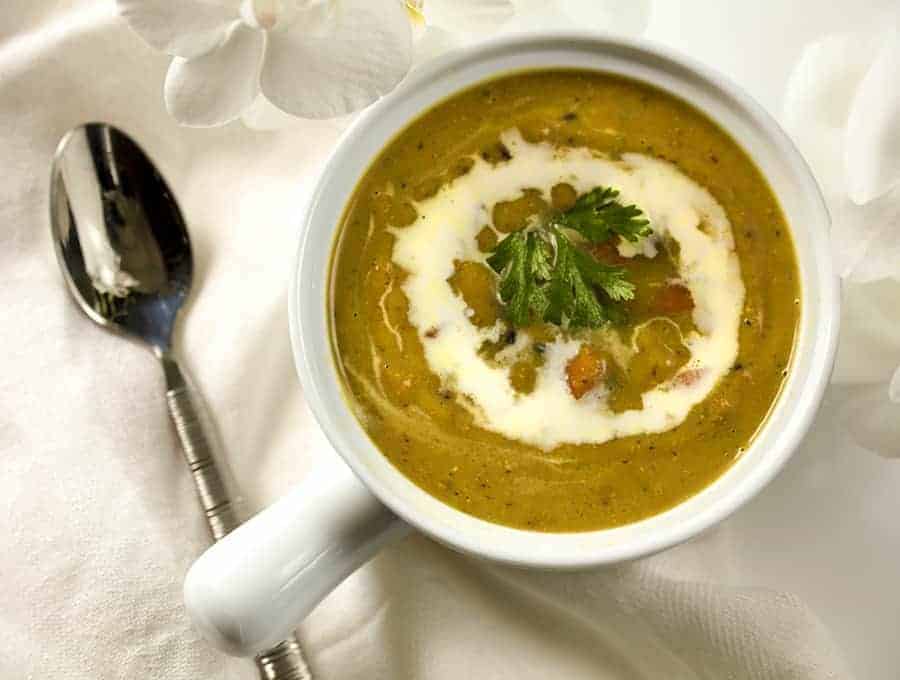 This is what chayote squash looks like. If you can't find this, use zucchini but don't cook it under pressure. Just let it steam after the soup is done.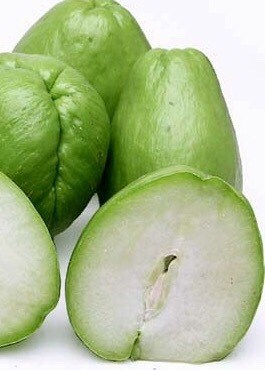 The hardest part of this recipe for me was cutting the corn cobs into 1-2 inch pieces. I'm not sure if I just lack hand-strength or if it is truly difficult for everyone. Either way, I got it done but I might use the larger, frozen corn ears next time in this caldo de res to save myself some trouble. Although I must say, these are the perfect nibbling size.
How to make Pressure Cooker Caldo de Res:
Cook beef with some aromatics for 20 minutes and quickly release pressure
Add vegetables and additional water, and cook for 5 minutes at high pressure and quickly release pressure.
No really, it's that simple to make Caldo de res in your Instant pot or pressure cooker!
You could also make Caldo de Pollo with chicken legs in much the same fashion, you'd just have to adjust cook times down to about 10 minutes for bone-in legs.
So now you can stop wondering how to make the best, the easiest, the most authentic caldo de res in your Instant Pot or pressure cooker, and just go make it!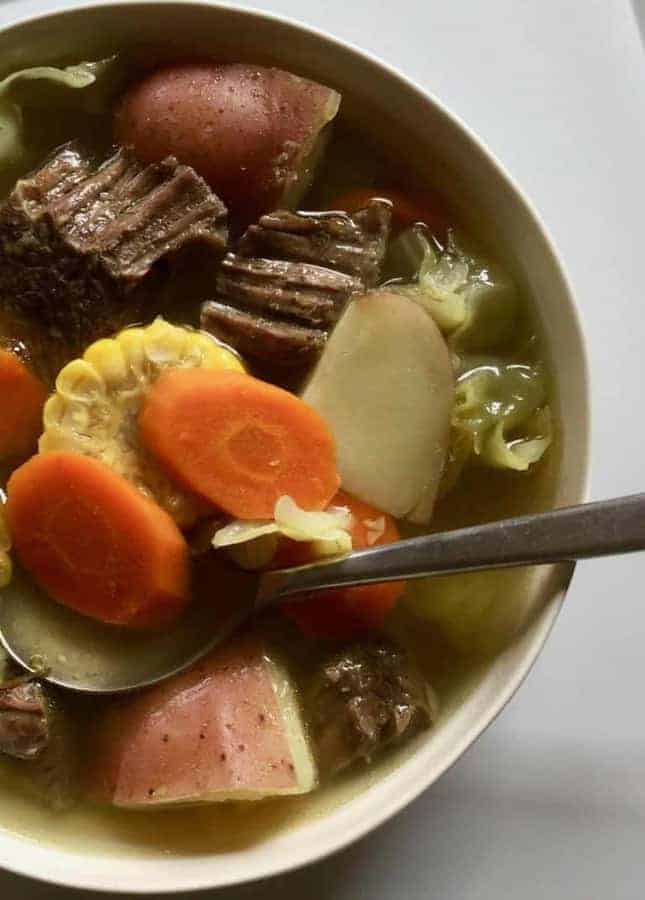 ★
Did you make this recipe? Don't forget to give it a star rating below! Just click on the stars in the recipe card to rate.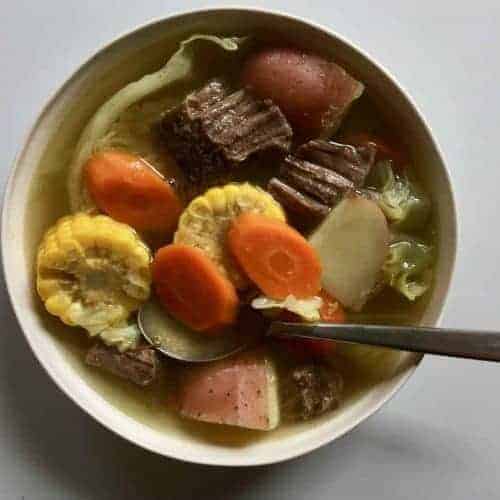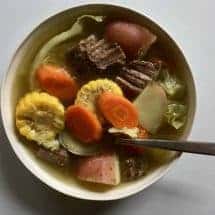 Instant Pot Mexican Caldo De Res
This instant pot Caldo De Res gives you real Mexican flavor in less than an hour. It's a flavorful & comforting way to create a traditional Mexican recipe!
Course:
Main Course, Soup
Keyword:
caldo de res, instant pot caldo de res, instant pot mexican recipe, instant pot soup recipe
Dietary Consideration:
Dairy-Free, Egg-Free, Gluten-Free, Grain-Free, Nut-Free, Paleo, Soy-Free
Cooking Style:
Instant Pot/Pressure Cooker
Ease of Cooking:
Pour and Cook
Recipe Type:
Beef, Pressure Cooker, Soup
Ingredients
For the first cooking cycle
Vegetables to add for second cooking cycle
8

cups

of mixed vegetables including:

1/4

cabbage cut into wedges

8

red potatoes cut in half

1

ear of corn cut into 1-2 inch rounds

1

carrot sliced

1

chayote squash

cut into 2-3 inch pieces* (see note)
Instructions
Put all ingredients listed under first cooking cycle into the Instant Pot, set on high pressure for 20 minutes, and when done, release pressure quickly.

Add in all vegetables for a second cooking cycle, and cook at high pressure for 5 minutes. Release pressure quickly.

Taste and add additional salt or water as needed.
Nutrition facts per serving
290kcal
I am not a registered dietician or nutritionist. Nutritional information is provided a courtesy, and can vary depending on the exact ingredients you use.
Don't forget to check out my Instant Pot Fast & Easy Cookbook!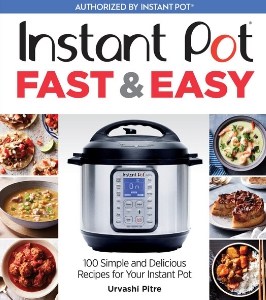 This book is full of all kinds of boldly flavored and internationally-themed recipes—Mexican, Thai, Moroccan, and more—with Instant Pot Fast & Easy, fully authorized by Instant Pot. Just like you have come to expect, my recipes will work perfectly every time, and of course taste great too. And because these are Instant Pot recipes, dishes like Japanese Chicken Curry, Chinese Steamed Ribs, and Mexican Pulled Pork are ready in a fraction of the time they would take using traditional cooking methods. As with all of my recipes, the focus is on whole foods instead of artificial convenience ingredients, so the recipes are delicious, easy, and healthful too.