Welcome cooler weather with a nice selection of warm, comforting low carb soups made in your Instant Pot or Pressure cooker.
I will confess, I am a soup junkie. Even when it was super hot in Texas, I was still making Mexican Caldo de Res, sweet corn soup, black bean soup, creamy chicken soup, and other such delectables.
I often do this when I'm trying to cut calories or carbs. I'll make a huge pot or two of soup that's filled with nothing but meat and vegtables and allow myself to eat as much as I want, until I've kicked the carbs to the curb.
After that, I can reduce my intake, but cutting carbs and calories at the same time is a lot tougher.
To do this though, you really need low carb soups though. Well guess what? I've got you covered with 15 Instant Pot or Pressure Cooker Low Carb Soups.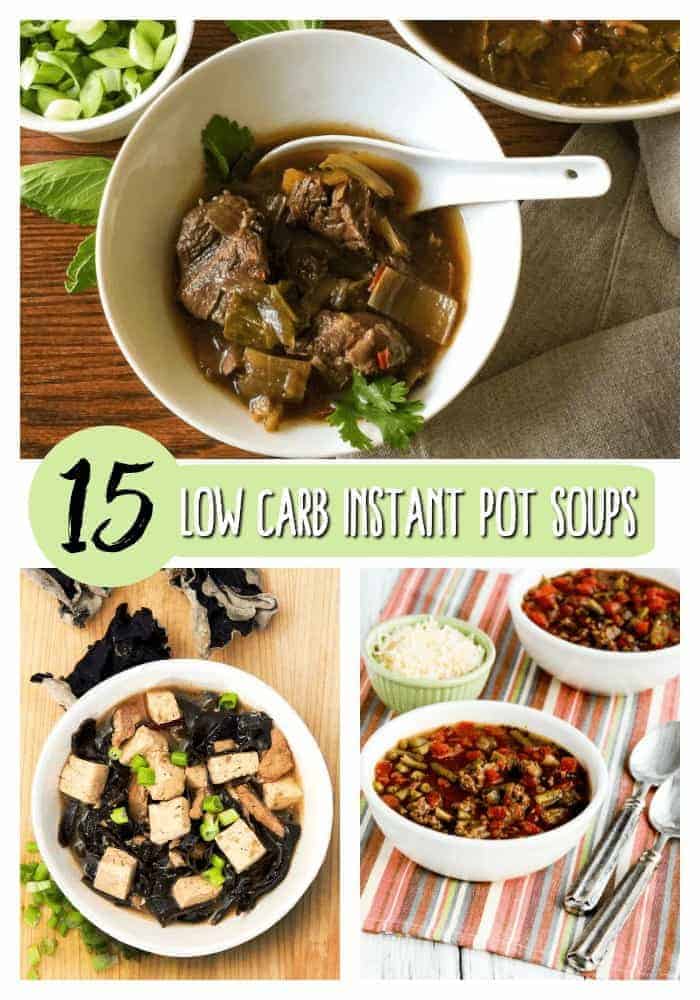 1. Instant Pot Low Carb Hot and Sour Soupvia Two Sleevers
Get a healthier version of restaurant style hot and sour soup with this delicious recipe. Dried woodear mushrooms make this one of my favorite soups!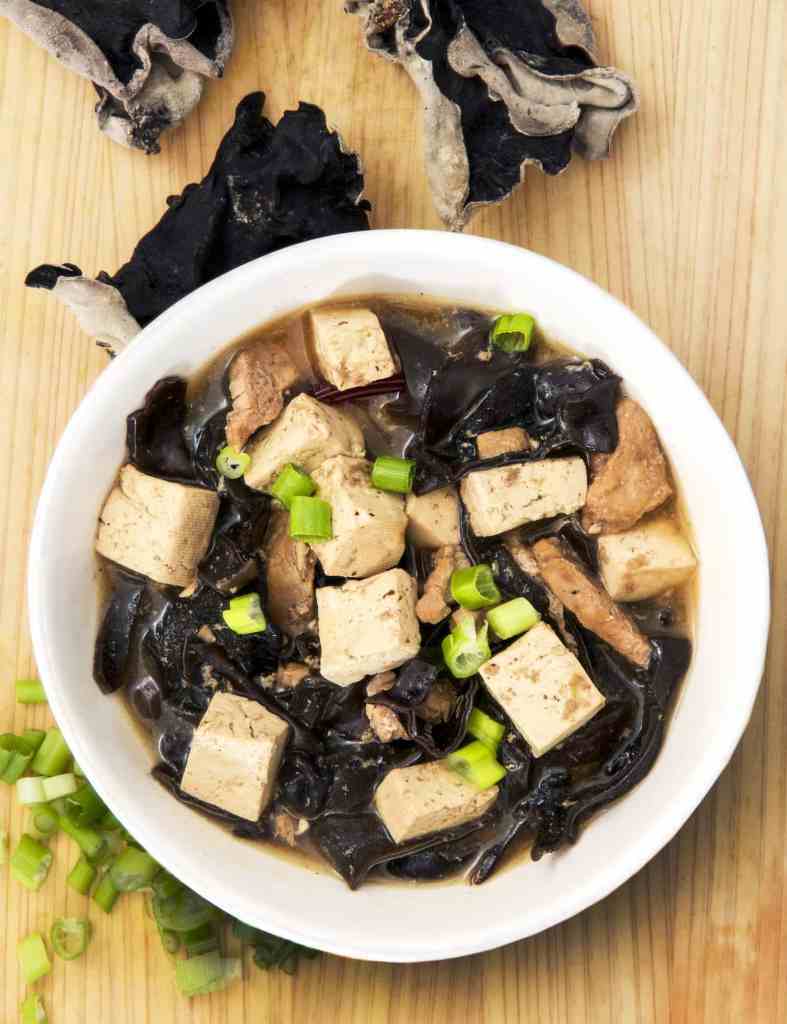 2. Keto Low Carb Chili Recipe via Wholesome Yum
I love chili, but the beans are carb heavy. This beanless recipe packs in so much flavor and is perfect for a keto diet!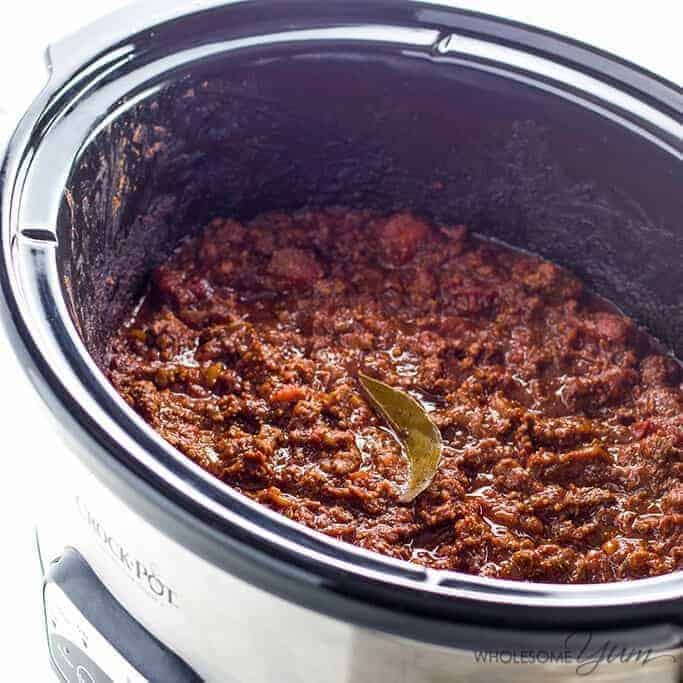 3. Low Carb Taco Soup via Low Carb Yum.
To die for taco soup in less than 15 minutes (cooking time)? Plus, it's low carb! Sign me up!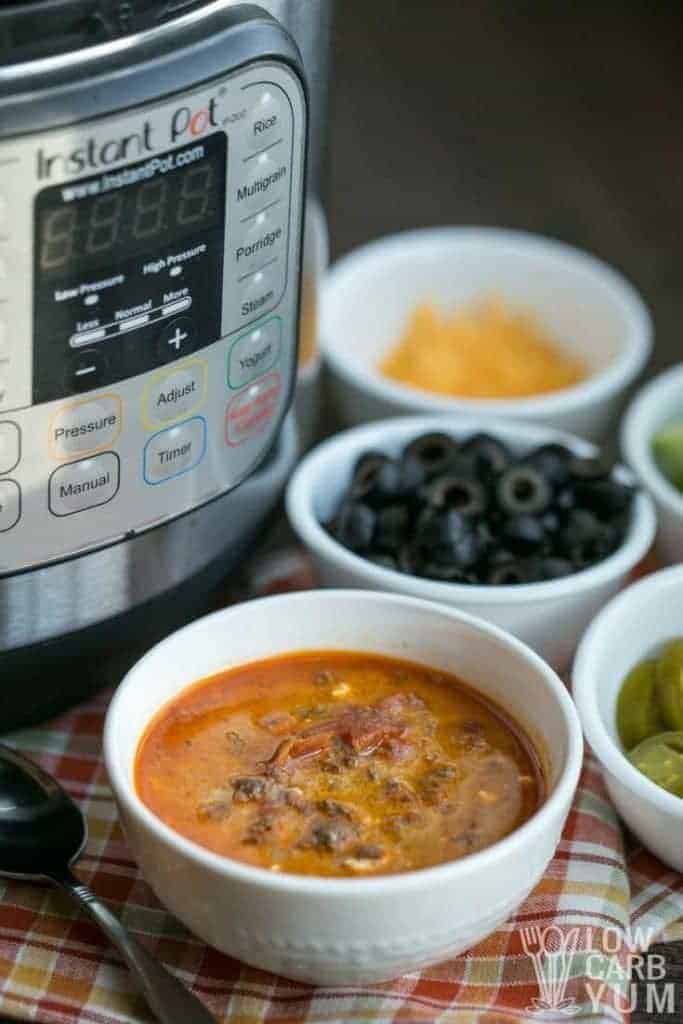 4. Pressure Cooker Low Carb Poblano Chicken Soup via Two Sleevers
Use navy beans in this white chicken chili soup to avoid the high carbs that come with canned beans. Delicious!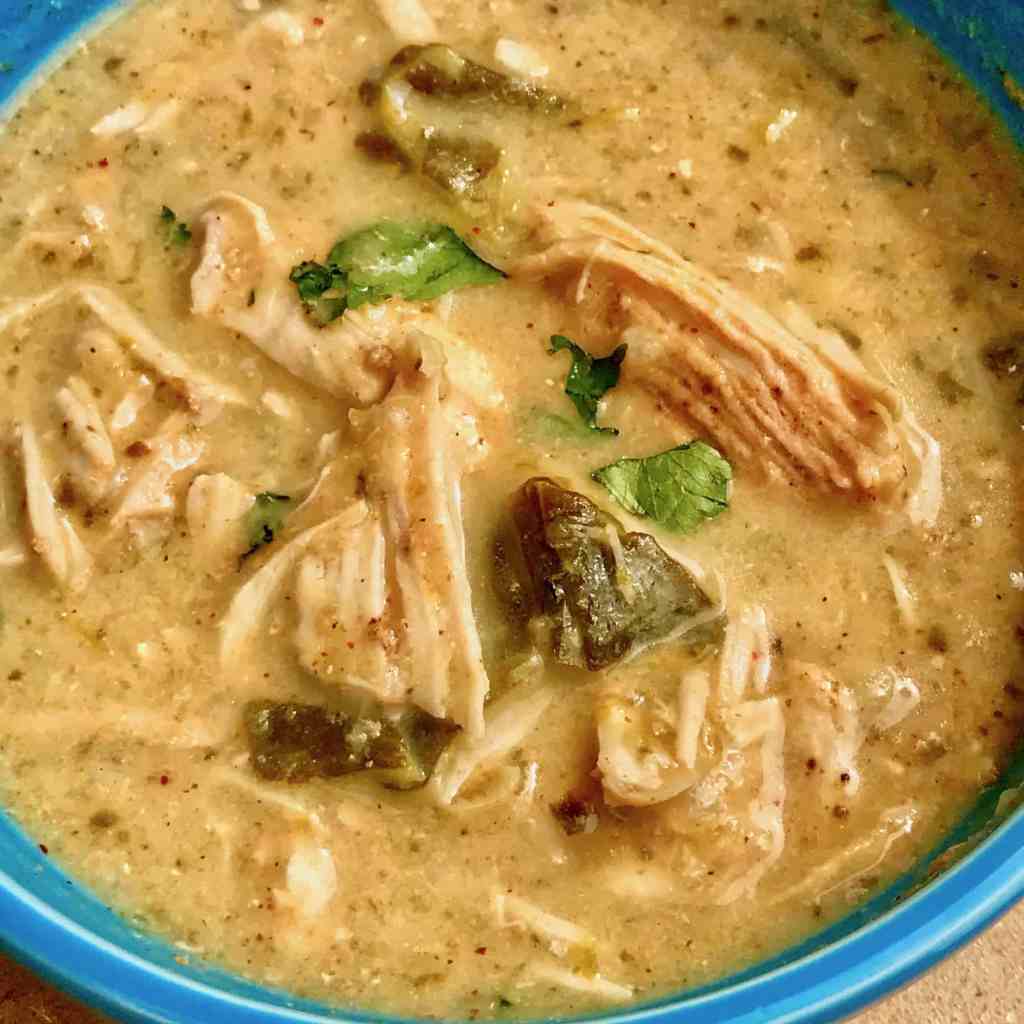 5. Cream of Broccoli Soup via Hip Pressure Cooking
This skinny cream of broccoli soup is healthy and a favorite even without bread!
6. Ground Beef and Veggies Soup via Kalyn's Kitchen
Ground beef, green beans, and tomatoes provide a mouthwatering beginning to your meal. In fact, this soup is so great, I think I'll pass on the entree!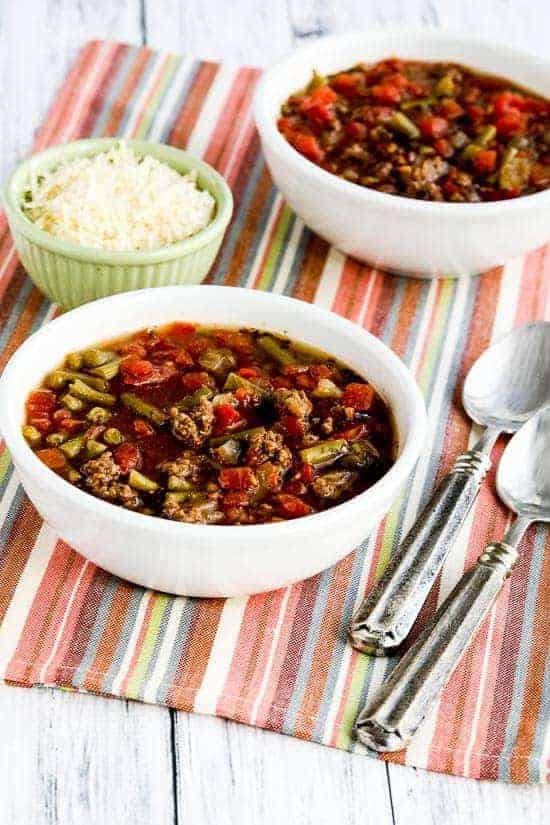 7. Low Carb Schezuan Pork Soup via Two Sleevers
I may be biased, but this soup with the unique flavor of doubanjiang, a red paste used in Sichuan cooking, will be in your family's soup rotation.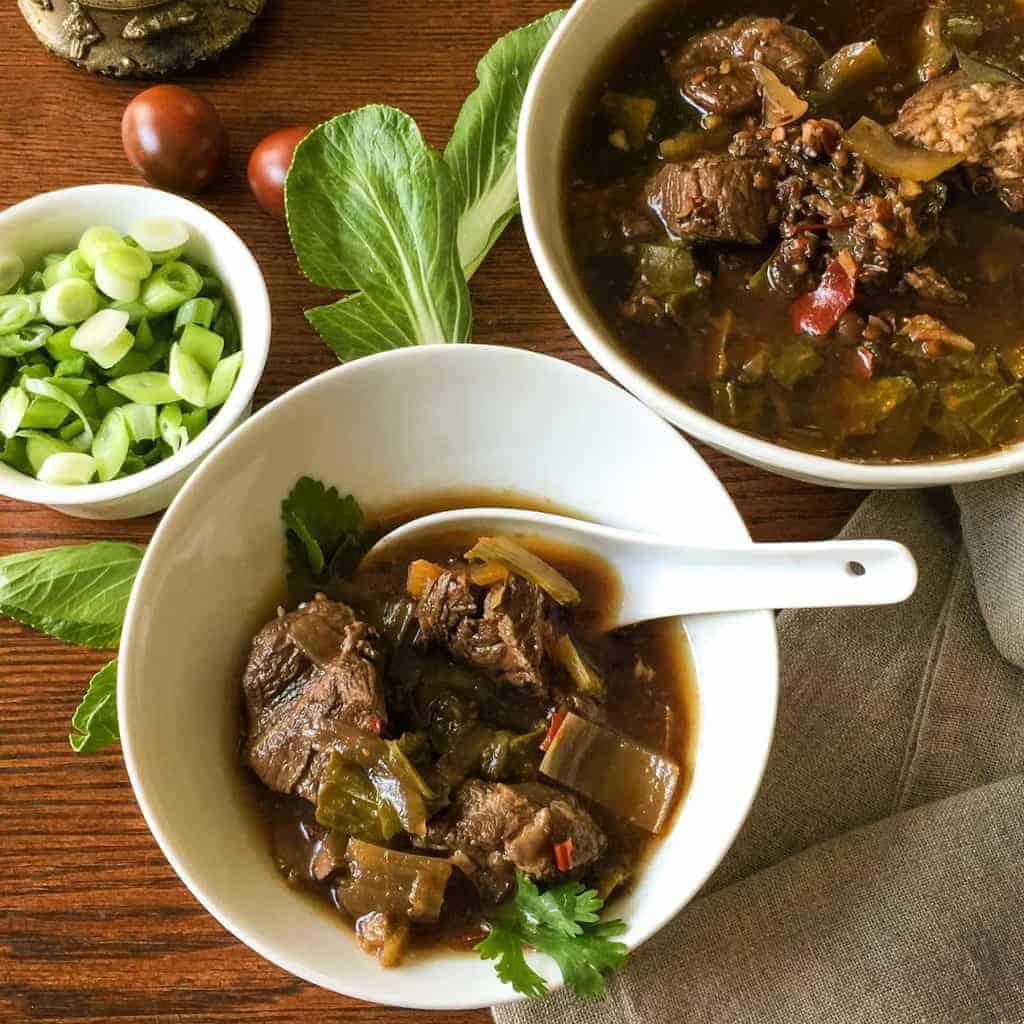 8. Zucchini and Yellow Squash Soup via Kalyn's Kitchen
Before zucchini and squash season draws to a close, take advantage of your vegetable stash (or stop at the market), and cook up this perfect Keto diet soup.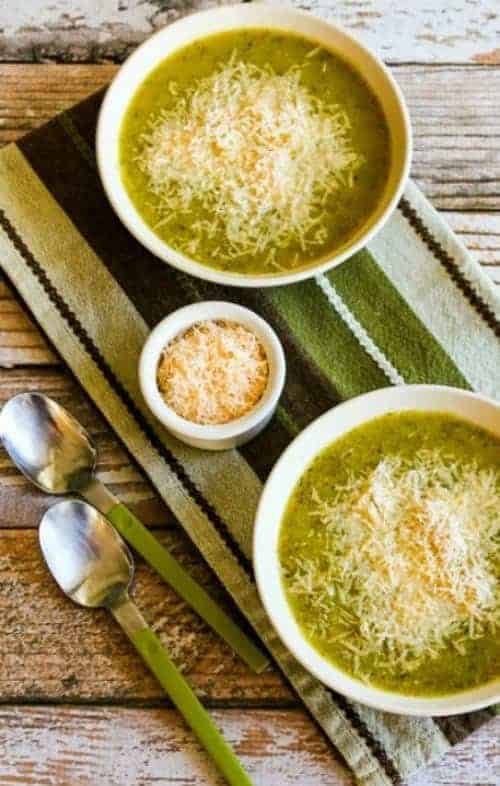 9. Low Carb Thai Yellow Curry Soup via Two Sleevers
I can't resist this twist on regular chicken soup with a savory curry kick. Try it yourself!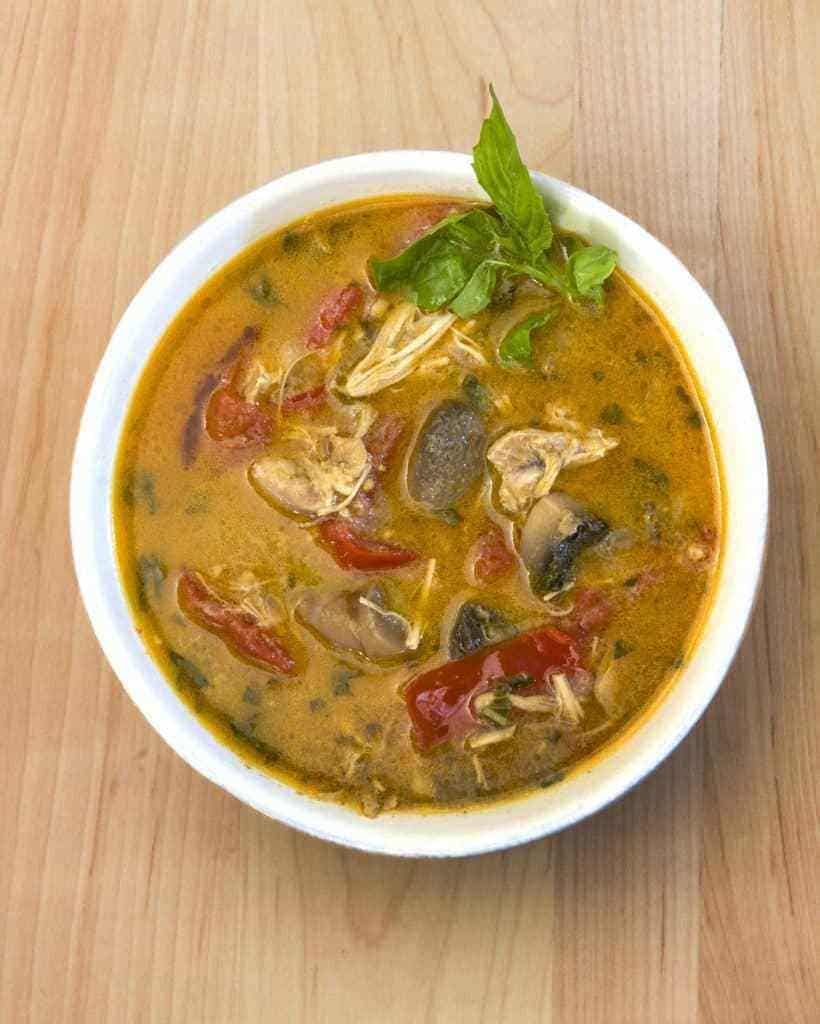 10. Creamy Cauliflower Soup via Happy Mothering
This low carb alternative to potato soup is perfect (especially with a bacon topper).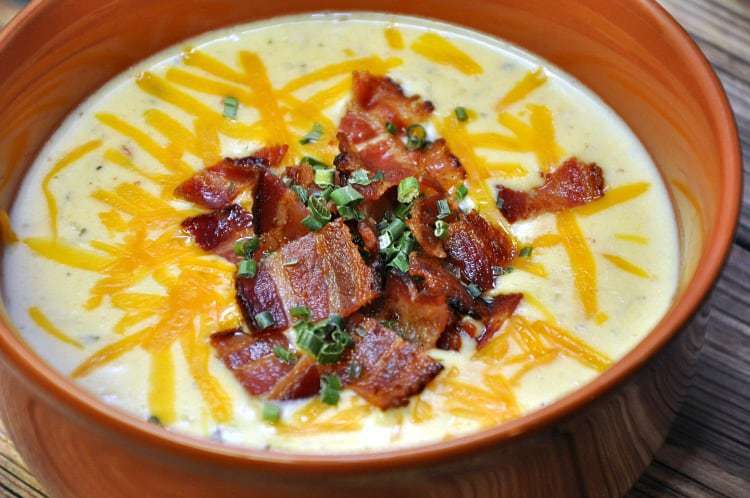 11. Chicken Curry Soup via Two Sleevers
My chicken curry soup is perfect for a cold day when you need a pick-me-up!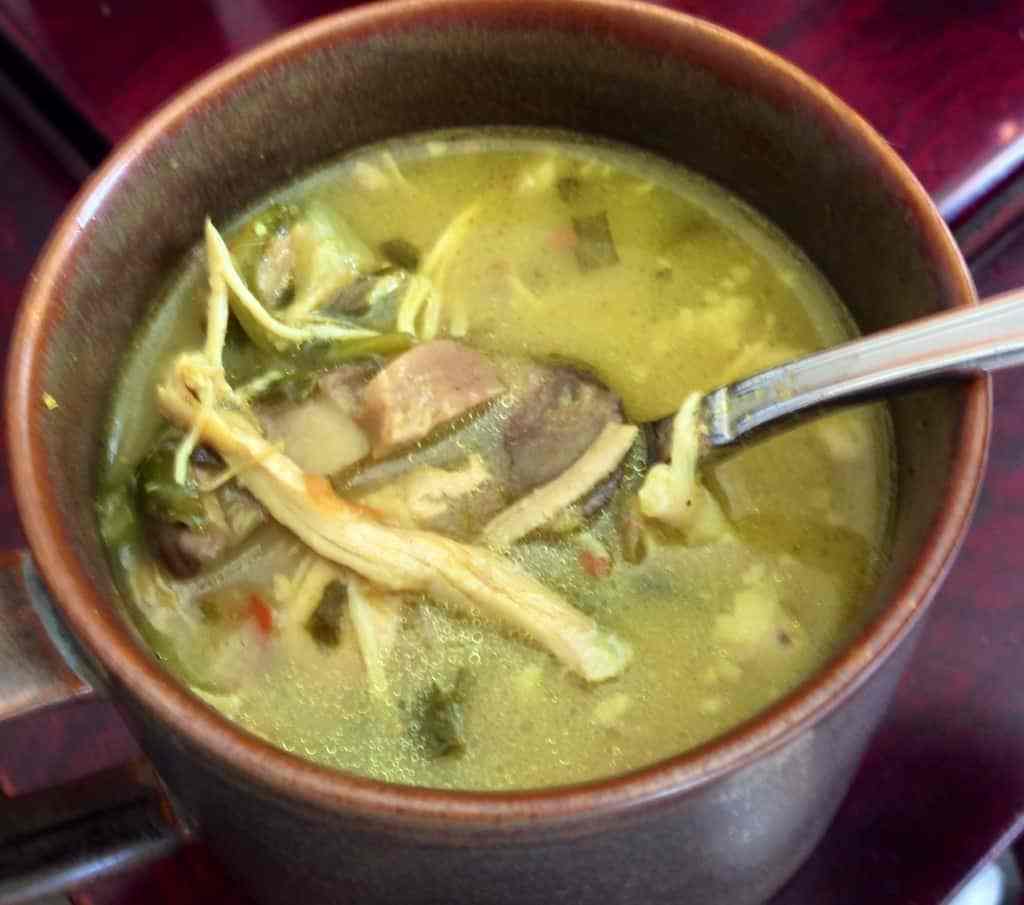 12. Curried Carrot Soup via Pressure Cooking Today
One of our favorite vegetarian soups, this carrot soup is infused with lemon for a flavorful melody in your mouth.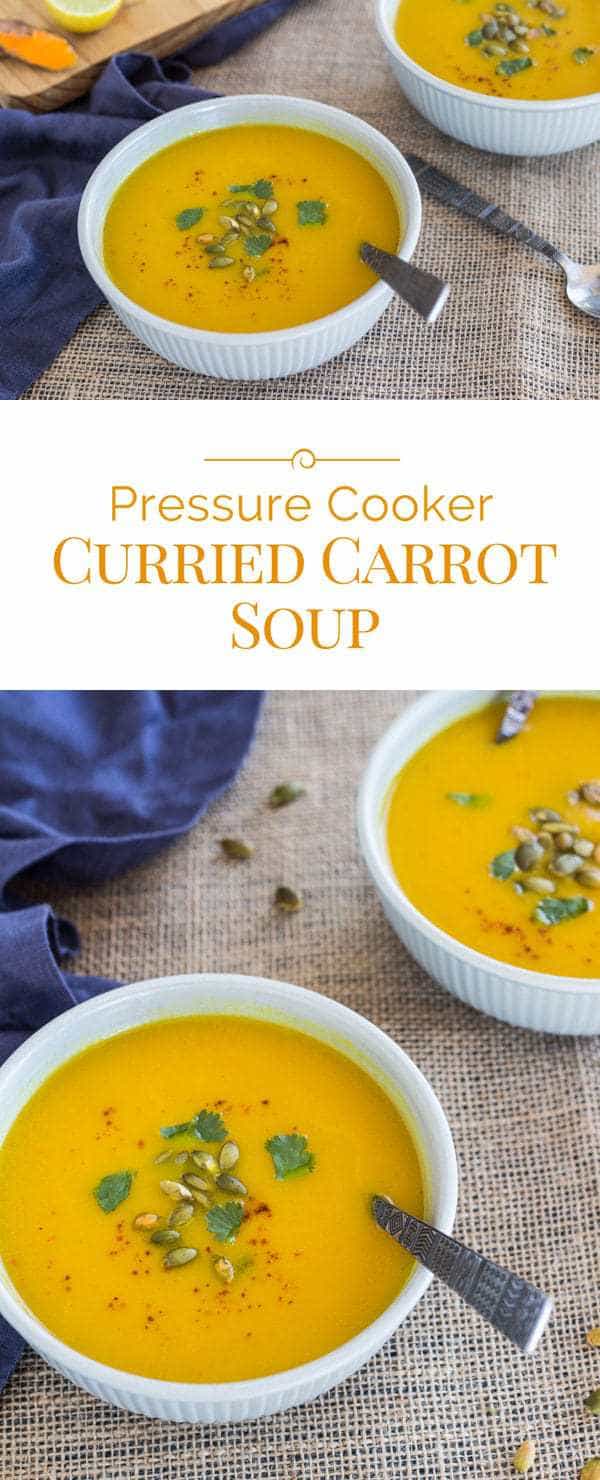 13. Simple Veggie Soup via My Plant-Based Family
This is a another veggie lover's fave that is simple for even beginning pressure cooker users. Substitute different vegetables other than potatoes for an even lower carb option.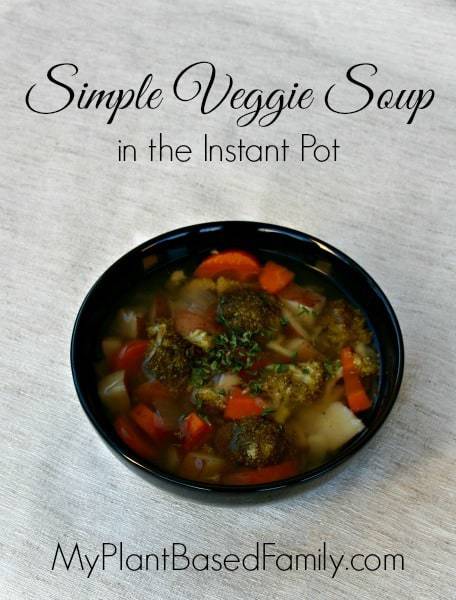 14. Goulash Soup via Kalyn's Kitchen
If you're a fan of spicy flavor and paprika, this is the soup for you!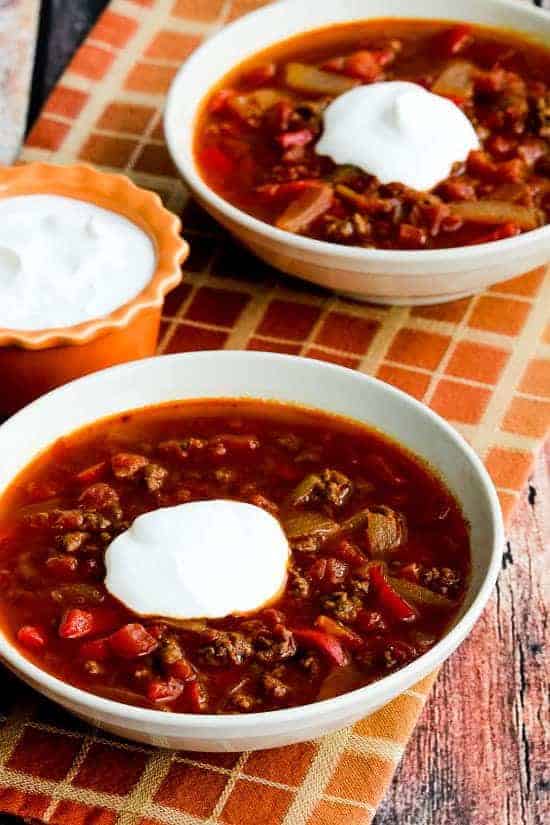 15. Sausage Kale and Bean Soup via Two Sleevers
This quick, "dump and cook" recipe is perfect for those busy fall and winter nights!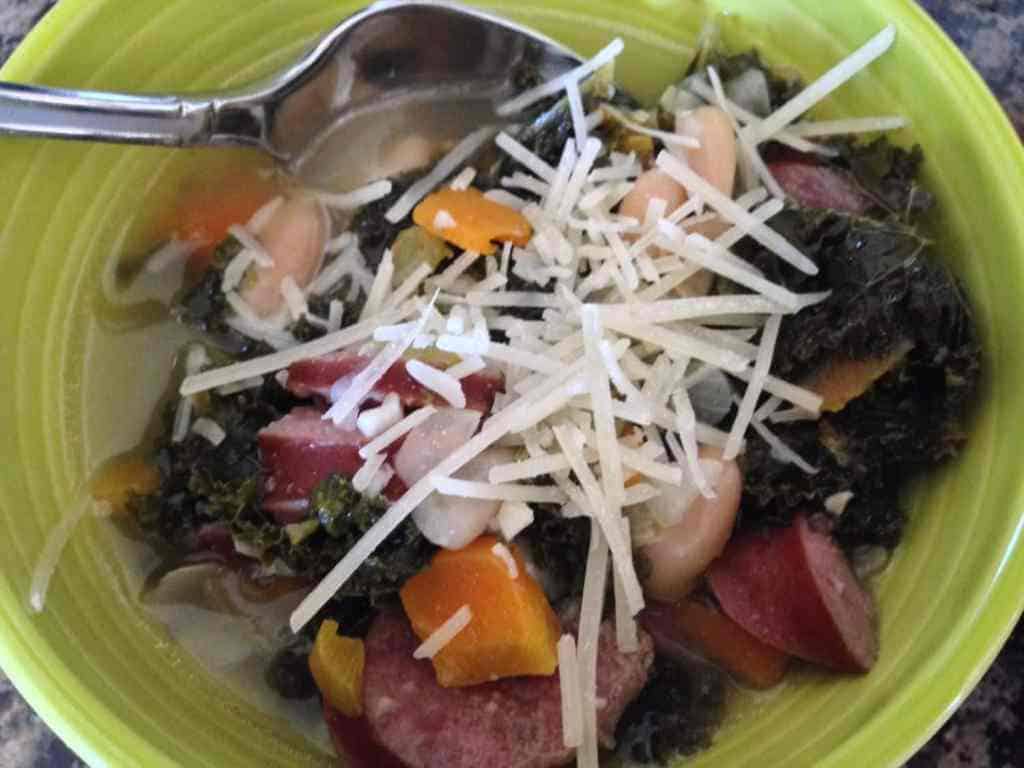 These 15 Instant Pot low carb soups are sure to become part of your meal planning. I love the flavorful options available with a pressure cooker but without the carbs.
Love these recipes? You won't believe all the incredible international recipes you can cook and serve in a flash with my new cookbook!
This amazing Instant Pot cookbook (on Amazon) or HERE at Barnes & Noble is full of easy, delicious recipes and also includes the following:
Prep Advice for stocking your kitchen with the best tools and spices
Instant Pot Guide making the most of your Instant Pot for delicious Indian dishes
Handy Tips substituting ingredients for variations on your favorite recipes
Order Indian Instant Pot® Cooking: Traditional Indian Dishes Made Easy and Fast today!
Ready to upgrade your Instant Pot? Check out my helpful post on my Favorite Instant Pot Accessories! You'll also love these top 20 gadgets for foodies that will complement any kitchen!