This Hot and Sour Egg Drop Soup recipe combines two classic Chinese food recipes into one! It's low carb, gluten free and VSG friendly!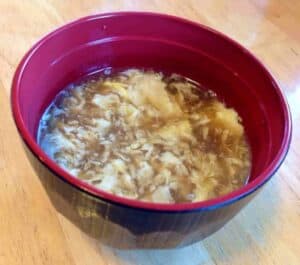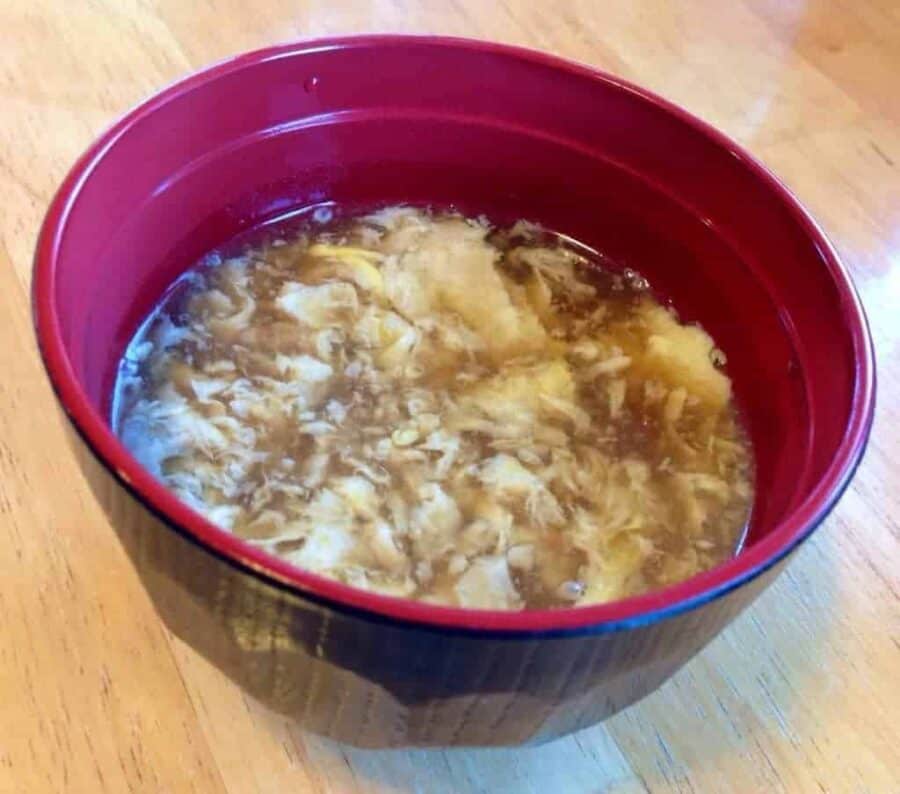 Hot and Sour Egg Drop Soup
During post-op I was so sick of sweet shakes. We really wanted something savory. So when we went for the surgery in Mexico, the restaurant across from the hotel we stayed at had hot and sour soup. I had expected to get the soup and have only the broth. But I guess they saw a lot of "soon to be sleevers" traffic because they were certainly ready for us with a clear liquid soup that tasted just like hot and sour soup, but without the pork, tofu, mushrooms etc.
When we got home, I thought I'd try a version at home. At first, when we were on clear liquids, we had the soup with broth only. Then when we graduated to full liquids, I made it with eggs and I still love it.
Low carb and gluten free dieters rejoice! Not only is this Hot and Sour Egg Drop Soup VSG friendly, but it's low carb, high in protein and gluten free. Not to mention it is absolutely delicious and it's done in only 20 minutes. No long cook and preparation times here. Just quick, simple and to the point.
Are you a fan of Chinese food? If you enjoyed my Hot and Sour Egg Drop Soup you're sure to enjoy my Pressure Cooker Low Carb Szechuan Pork Soup. It's a low carb version as well, so you can enjoy it guilt free!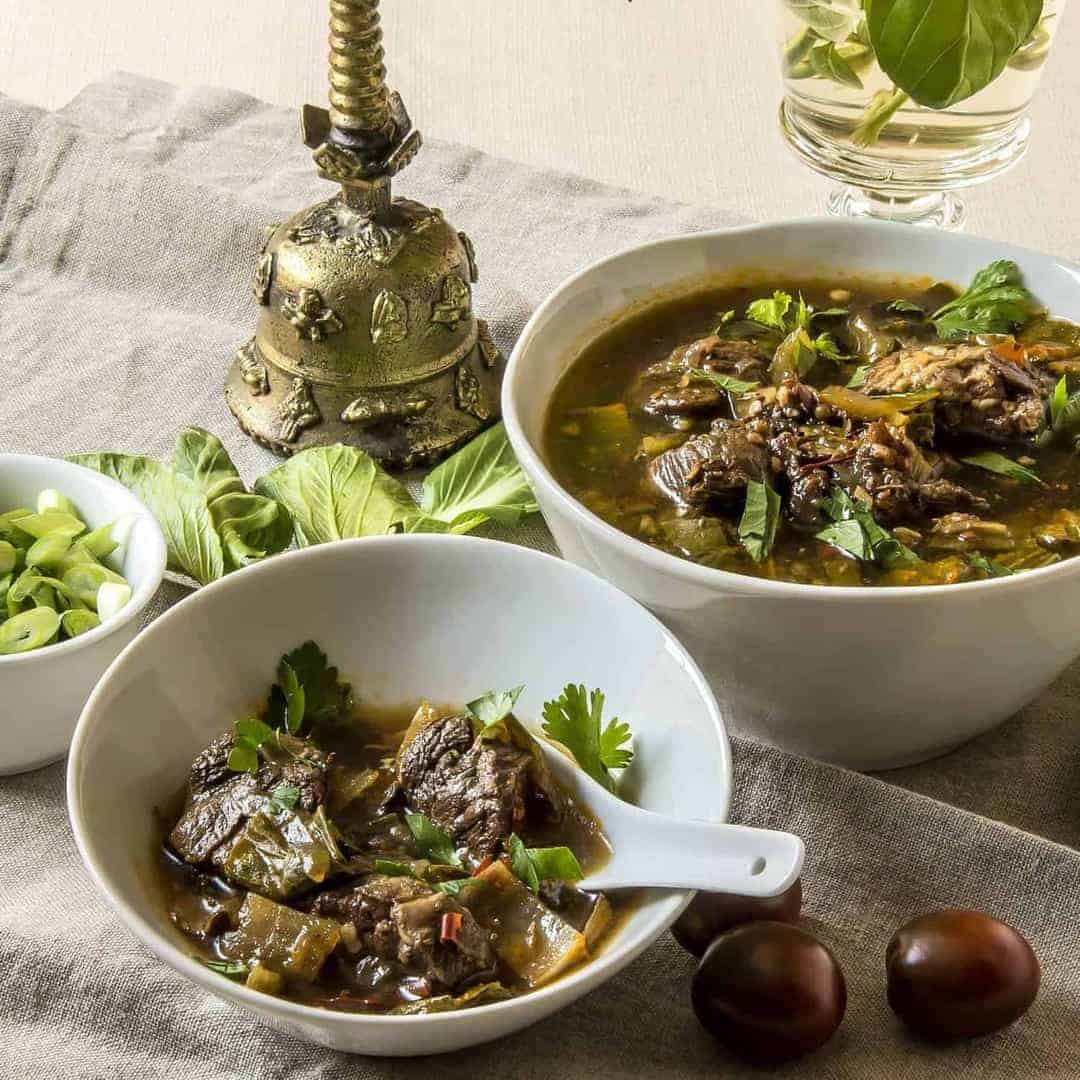 And since we're on the subject of soups, my Instant Pot Moong Dal Soup is a flavorful traditional Indian soup that you'll absolutely love. It's gluten free and vegetarian!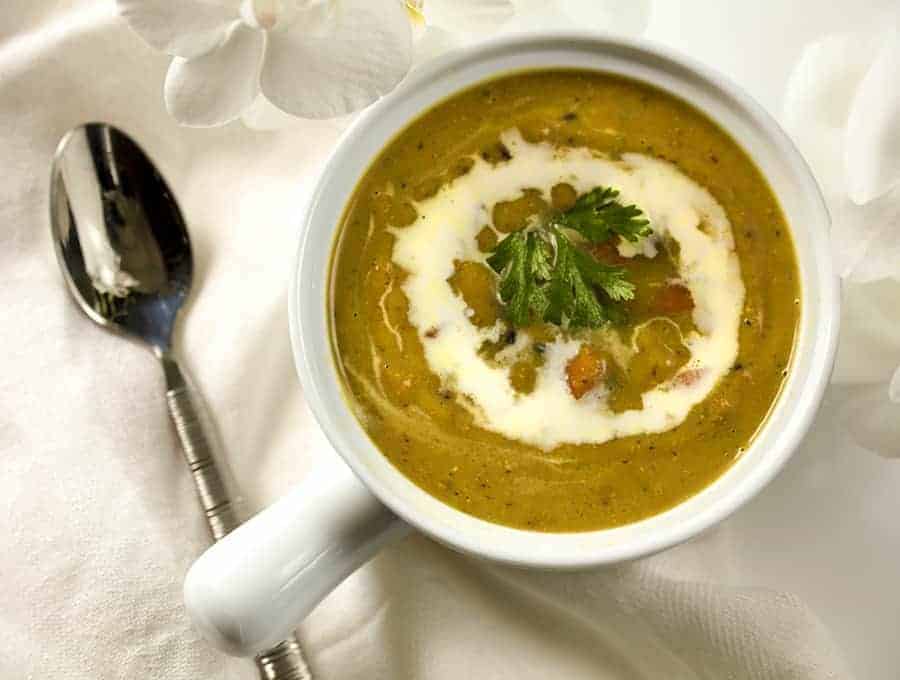 Anyways, this Hot and Sour Egg Drop Soup is the perfect combination of spicy, tangy and savory. It's the perfect soup to warm you up on a cold day, as an appetizer to a homemade Chinese meal or as a quick lunch or dinner option. Now get to cooking and enjoying!
Modified from Bee Yinn Low's Easy Chinese Recipes.  Makes 5-6 cups.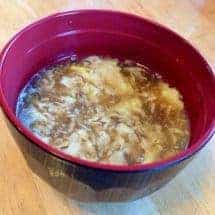 Hot and Sour Soup with Egg
This Hot and Sour Egg Drop Soup recipe combines two classic Chinese food recipes into one! It's low carb, gluten free and VSG friendly!
Course:
Main Course, Soup
Dietary Consideration:
Dairy-Free, Gluten-Free, High Protein, Low Carb
Ease of Cooking:
Under 30 Mins
Recipe Type:
Eggs, Full Liquids/Soft Foods
Instructions
Mix and heat broth, sauces and vinegars.

In a small bowl, mix the corn starch and water.

When broth is boiling, slowly incorporate the cornstarch mix. Keep stirring and let it boil for a while to thicken the broth

Slowly pour in the eggs. Mix three times around with chopsticks. Turn off the flame, cover the pot and let the eggs cook slowly in the broth.
Recipe Notes
To increase the protein content, I really think you could put in some extra-silken soft tofu in there. It's a lot more "liquid" than yogurt, or jello, and should go down easy. If you want, put about 2-3 ounce of soft tofu before adding the eggs.
Nutrition facts per serving
90kcal | Fat: 4g | Saturated fat: 1g | Cholesterol: 109mg | Sodium: 354mg | Potassium: 182mg | Carbohydrates: 4g | Protein: 7g | Vitamin A: 3.2% | Calcium: 2.3% | Iron: 5.1%
I am not a registered dietician or nutritionist. Nutritional information is provided a courtesy, and can vary depending on the exact ingredients you use.