As an Amazon Associate, I earn from qualifying purchases. We may also earn money from the companies mentioned in this post.
Very popular Creamy Chicken Salad Recipe. You'll wonder if this will be bland and tasteless with just a few ingredients, but I promise you, it won't. Super flavorful and extremely easy.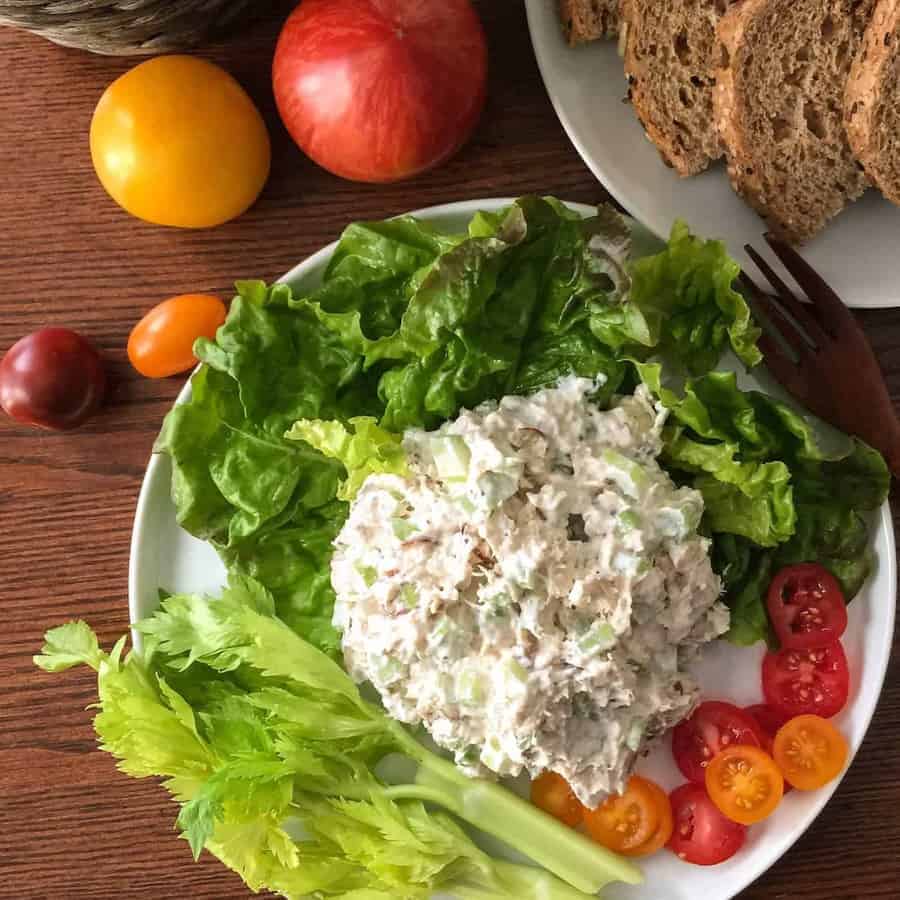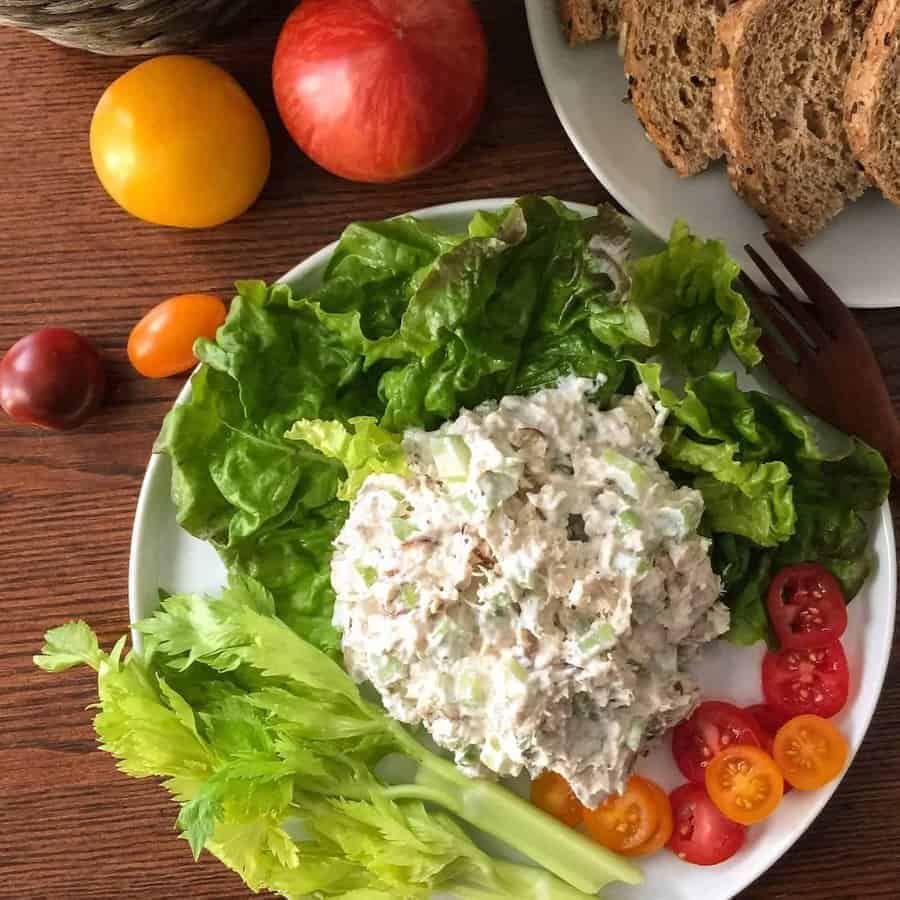 Perks of Creamy Chicken Salad
I just had the simplest and easiest chicken salad ever, and the wonderful thing about it is that it would also work well for the soft foods stage for those who have had Vertical Sleeve Surgery.
Chicken  is hard for me but my younger son pretty much eats no other meat but chicken. So we end up cooking a lot of it. I'm always looking for ways to make it more palatable for my husband and I. So, this chicken salad is very kid-friendly.
Tips for Making Creamy Chicken Salad
The key to this very simple but popular creamy chicken salad is using your Kitchenaid stand mixer or your food processor to really shred the chicken well. Do not skip this step and think you'll just kinda wing it with your knife.
There's something about using the paddle of your stand mixer to shred the chicken that will make even the driest chicken breast just taste wonderful in this salad.
If you simply follow my directions, this may well be the creamiest, and most moist chicken salad you've ever had.
I typically do this with a rotisserie chicken, because my husband and son will eat the dark meat but I'm the only one who eats the white meat and I can never finish all of it. So we make this salad and everyone enjoys it.
I know, I know. You want to add onions. Or grapes, or raisins or brussel sprouts, or whatever Grandma used to add to hers. Take my advice. Make it once as written. See what you think about it. And then decide if it's too bland for you. Because I've tried adding onions and dijon mustard, and what have you. I always come back to this simpler way because it's the best.
Overall, this Creamy Chicken Salad is anything but disappointing and works well for lunch and dinner, with kids and adults in mind.
If you enjoyed this recipe, be sure to check out my Keto Big Mac Salad or my Apple Zucchini Salad!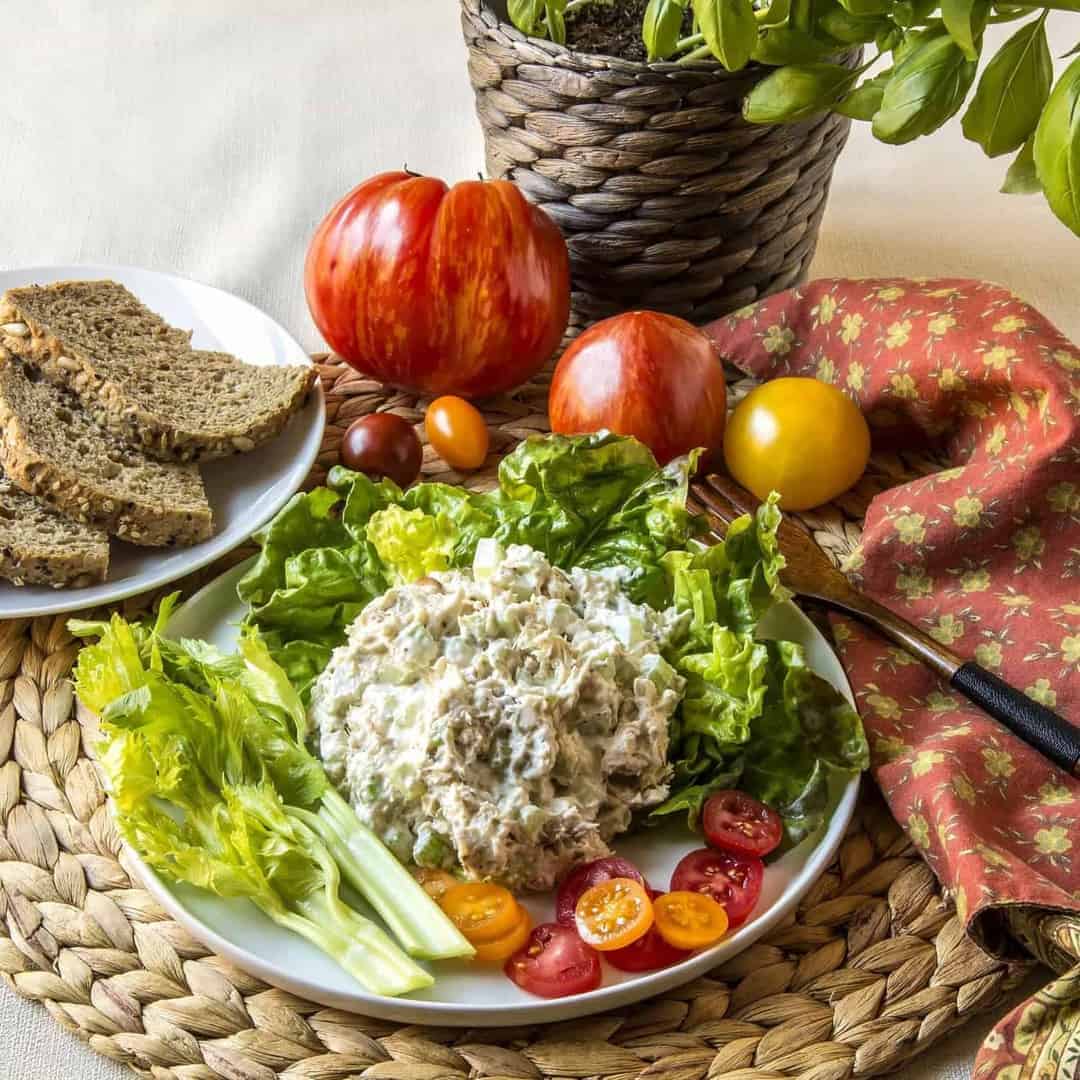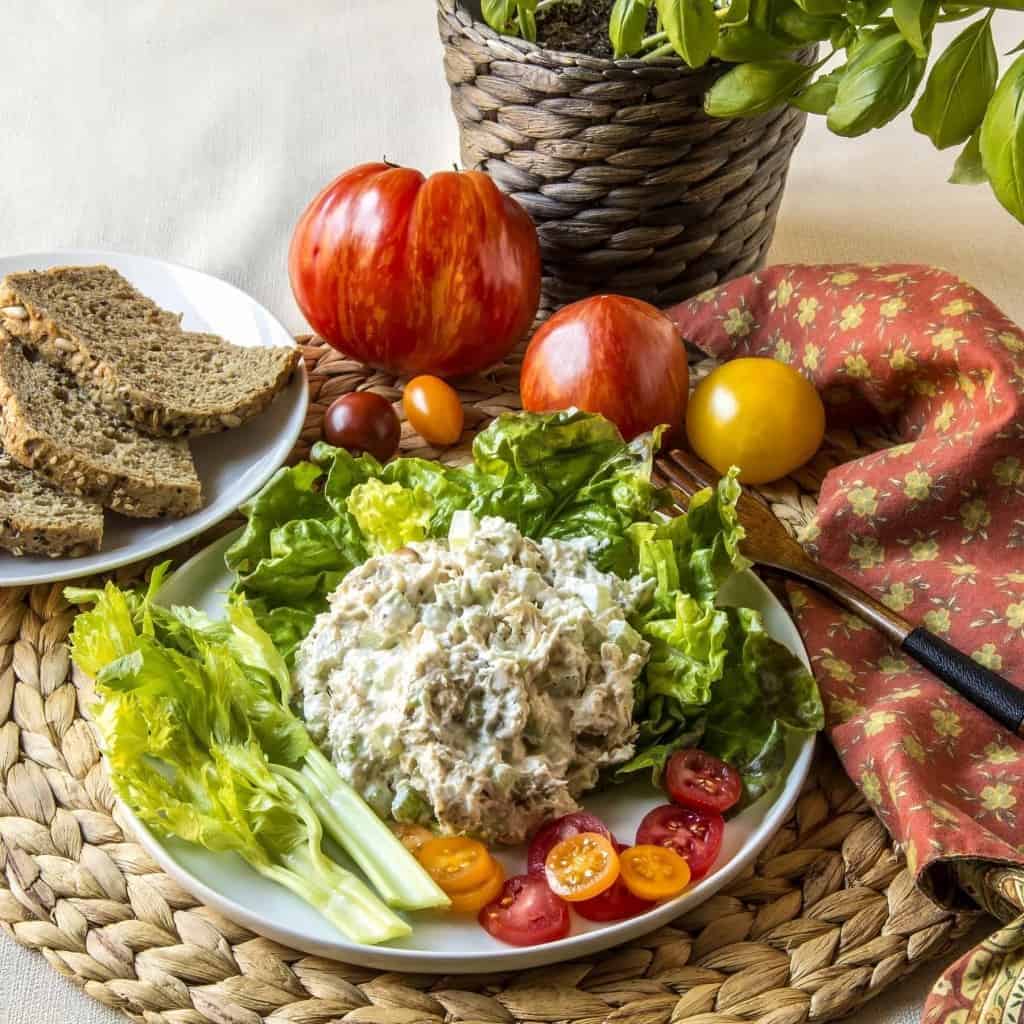 ★ Did you make this recipe? Don't forget to give it a star rating below! Just click on the stars in the recipe card to rate.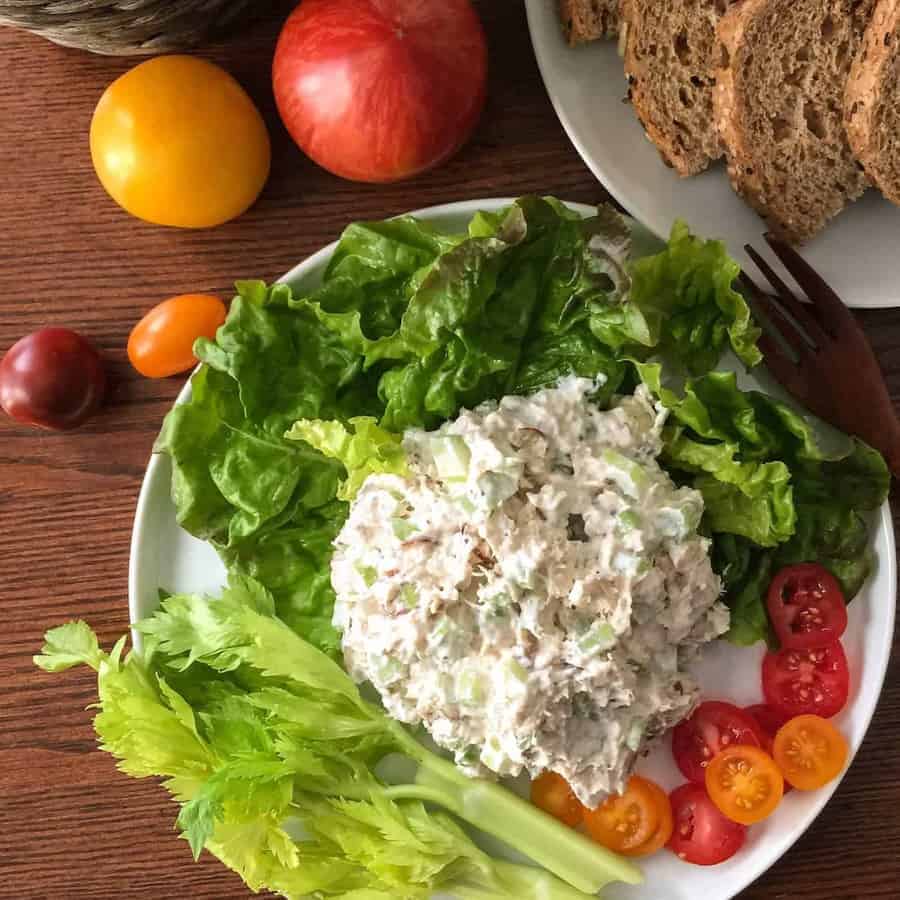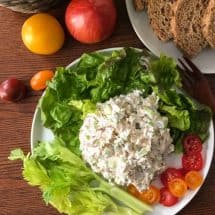 Simple Creamy Chicken Salad
Very popular chicken salad recipe. You'll wonder if this will be bland and tasteless with just few ingredients, but I promise you, it won't. Super flavorful and extremely easy.
Course:
Main Course, Salad
Keyword:
creamy chicken salad, low carb chicken salad, simple creamy chicken salad
Dietary Consideration:
High Fat, High Protein, Keto, Low Carb, Low Sugar
Ease of Cooking:
Pour and Cook, Under 30 Mins
Recipe Type:
Chicken, Salads
Instructions
Place cooked chicken meat in your Kitchenaid or other stand mixer. Use the paddle to shred the chicken. Do not skip this step! This is the key to why this salad is very creamy, moist, and just delicious. You can do this by pulsing in a food processor as well. This step is critical to finely shredding the chicken

Mix in everything into the chicken, and eat.

No really, it's that simple.
Nutrition facts per serving
236kcal | Fat: 14g | Saturated fat: 2g | Cholesterol: 69mg | Sodium: 596mg | Potassium: 455mg | Carbohydrates: 2g | Fiber: 1g | Protein: 22g | Vitamin A: 2.1% | Vitamin C: 2.1% | Calcium: 2.7% | Iron: 3.7%
I am not a registered dietician or nutritionist. Nutritional information is provided a courtesy, and can vary depending on the exact ingredients you use.