Instant Pot beans and lentils are perfect if you're looking for quick, easy, and affordable meals. This collection of recipes is guaranteed to cure all of those comfort food cravings in a fraction of the time.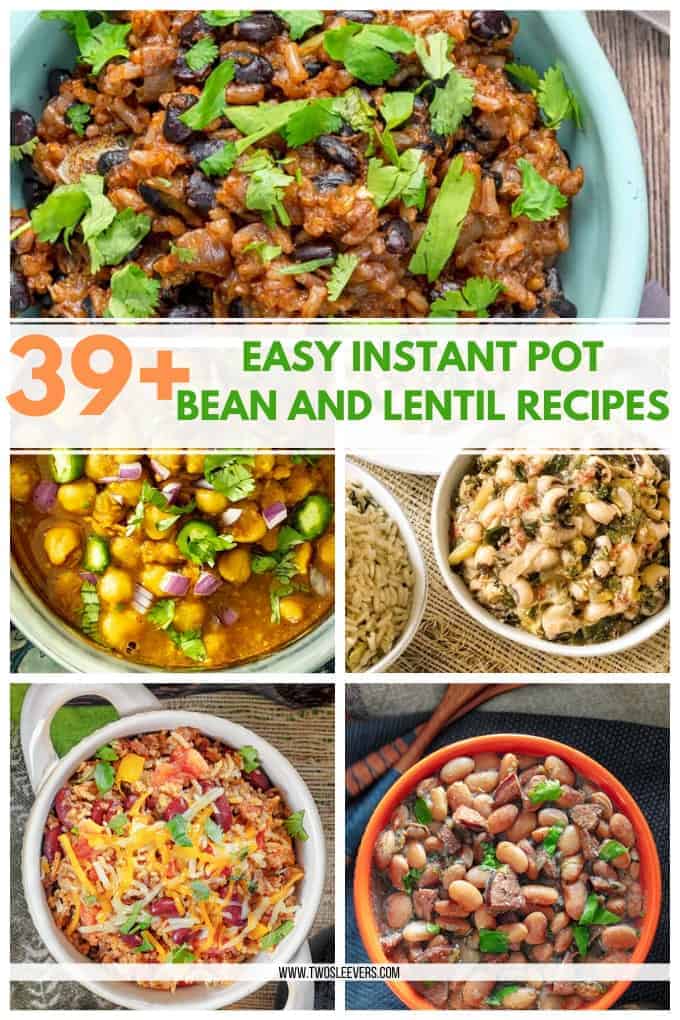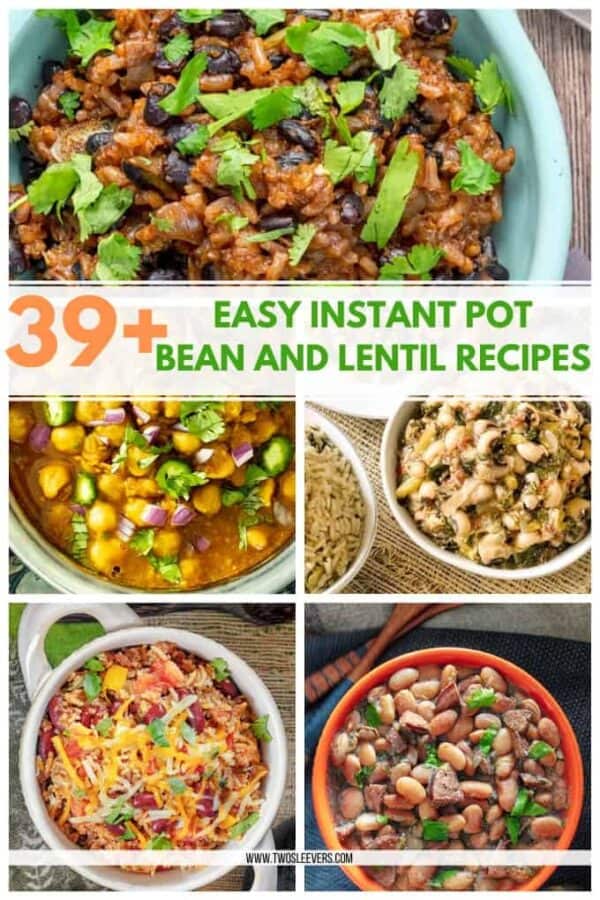 Jump to:
Why Cook Beans And Lentils In Your Instant Pot?
I don't know about you, but I'm ALWAYS busy. Between my day job, the blog and family obligations, I'm always trying to find ways to get dinner on the table in less than 30 minutes.
Other than it being fast, here are some more reasons you should make Instant Pot beans and lentils.
Delicious. Cooking under pressure infuses the bean and lentil recipes with even more flavor.
Hands off. Allows you to multitask while making dinner.
Easy clean up. Most of these recipes are one pot, dump and cook meals so you have less dishes to do.
Affordable. Beans are an affordable pantry staple when you're trying to stretch a budget.
High in protein. Beans and lentils are nearly as high in protein as meat per serving and perfect for a Vegetarian lifestyle.
Below you'll find information on how to cook lentils, how to cook beans, lentil recipes, bean recipes, and a plethora of lentil soup recipes.
Instant Pot Beans & Lentils Recipes
Need More Suggestions For Cooking Instant Pot Beans and Lentils?
I have an amazing printable you can pin here to keep in your kitchen to help you cook anything from pinto beans to green lentils like a pro. In fact, I have an entire free printable library full of helpful tips to keep at your fingertips.
Want More Instant Pot Recipes?
Whether you don't have much time to spend in the kitchen or need something inexpensive and simple to make for dinner, I hope these Instant Pot Bean and Lentil recipes were helpful. If you loved them, please share on Facebook or Pin for later!
Indian Instant Pot, Keto Instant Pot, Instant Pot Fast and Easy, Healthy Instant Pot & Vegetarian Instant Pot.