As an Amazon Associate, I earn from qualifying purchases. We may also earn money from the companies mentioned in this post.
Ever wondered how to pressure cook lentils or beans in your Instant Pot or Pressure cooker? Watch to learn how to pressure cook beans, lentils, and dals in your pressure cooker, and download a free PDF with cook times as well as a visual glossary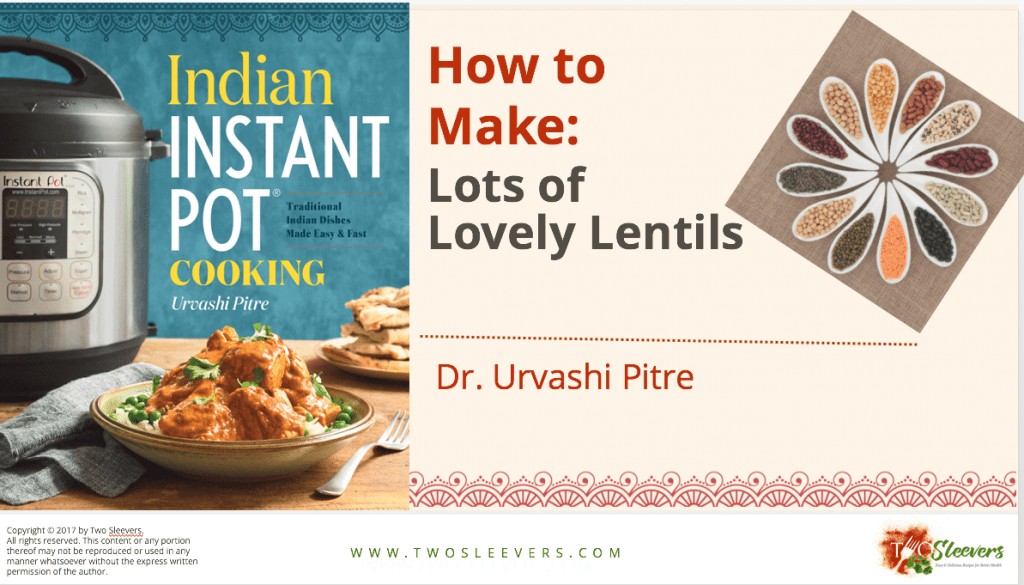 Learn about different types of lentils and how to cook them in your pressure cooker or Instant Pot. Have you been confused about how to go about pressure cooking lentils or beans? Do you have a favorite recipe you'd like to pressure cook but you're not quite sure where to start?
Come learn about beans, pulses and legumes and how to cook them in your pressure cooker or Instant Pot. We will cover:
1. Differences between Legumes and Pulses
2. One Pulse, 4 lives
3. To soak beans, or not to soak beans for pressure cooking
4. Hindi and English terms for various beans and lentils
5. Pressure cooking times for most lentils and beans
6. Recipes and adaptations for lentils in your pressure cooker or instant pot
Here is the video on how to make different types of Lentils in the pressure cooker:
Come learn about beans, pulses and legumes and how to cook them in your pressure cooker or Instant Pot. We will cover:
1. Differences between Legumes and Pulses
2. One Pulse, 4 lives
3. To soak beans,…