As an Amazon Associate, I earn from qualifying purchases. We may also earn money from the companies mentioned in this post.
Here's a collection of my best pressure cooker rice one pot meals. Rice, vegetables, meat or lentils combine to make quick, tasty meals in your Instant Pot or Pressure cooker. These are great, family-friendly meals from across the globe.


Today I wanted to share my 12 Best One-Pot Pressure Cooker Rice Meals. Rice is an international staple in cuisines around the world, and I am ready to take you on a journey around the globe with my one-pot pressure cooker recipes.
Be sure to rate and share all the recipes you try!

INSTANT POT PRESSURE COOKER CHICKEN BIRYANI
Make an authentic-tasting Instant Pot Pressure Cooker Chicken Biryani without dirtying every dish in the house!
INSTANT POT KACCHI LAMB DUM BIRYANI
Instant Pot Kacchi Lamb Dum Biryani Tender morsels of lamb, marinated and cooked with the rice. Authentic taste with half the work and no packaged spices!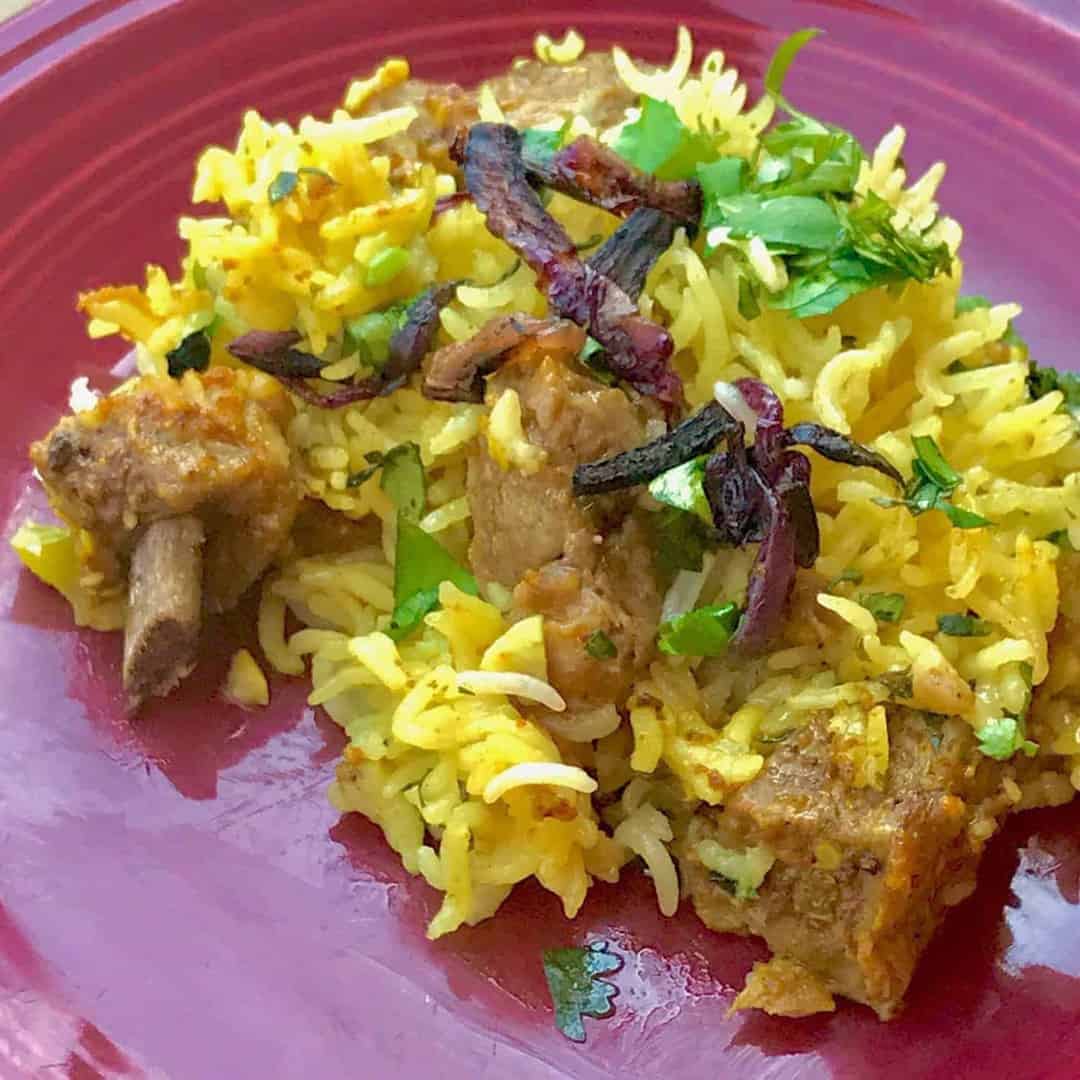 INSTANT POT GROUND BEEF & RICE SHAWARMA
This recipe for the Instant Pot Ground Beef and Rice Shawarma is what happens when you come home tired after 4 long days of driving, everyone is hungry, there's almost nothing in the fridge and you need to cook dinner for 5 people. Time for a pressure cooker rice one-pot meal!
EVEN EASIER PRESSURE COOKER ARROZ CON POLLO
This Even Easier Pressure Cooker Arroz Con Pollo recipe is a simple chicken and rice dish that is bound to make the whole family happy!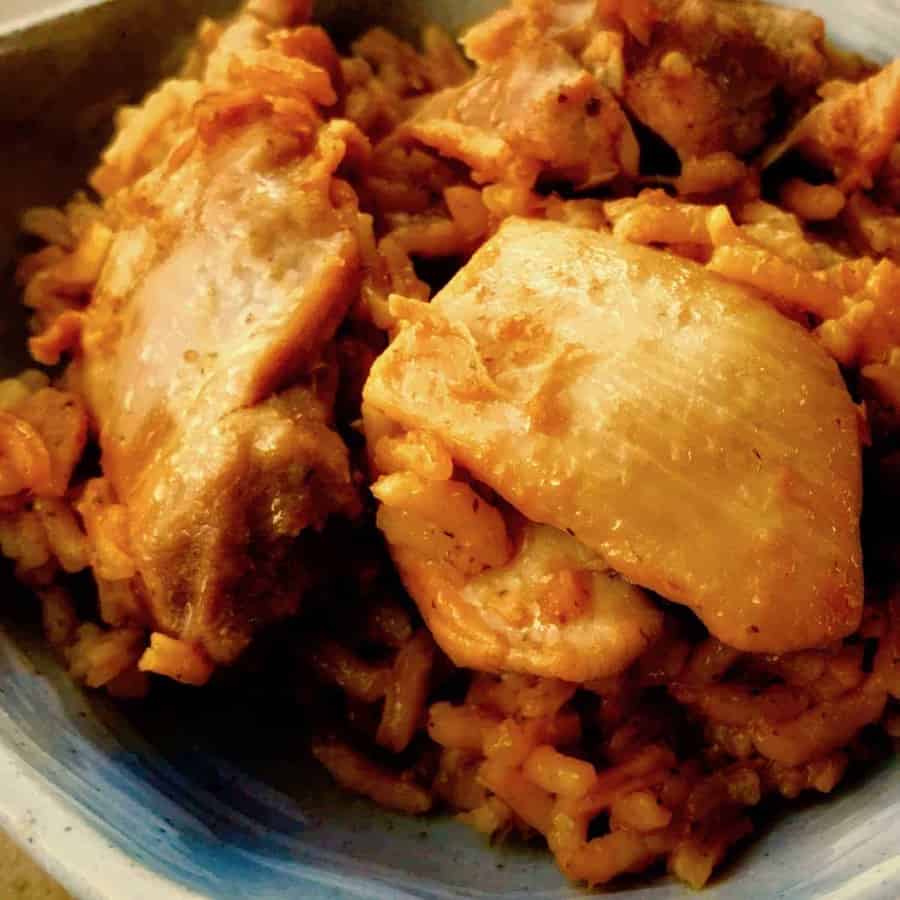 SPICY BASIL BEEF
Cook a Spicy Basil Beef along with a pot of rice at the same time in your pressure cooker. Make a quick-pickled salad while they cook, to serve a healthy, fast dinner.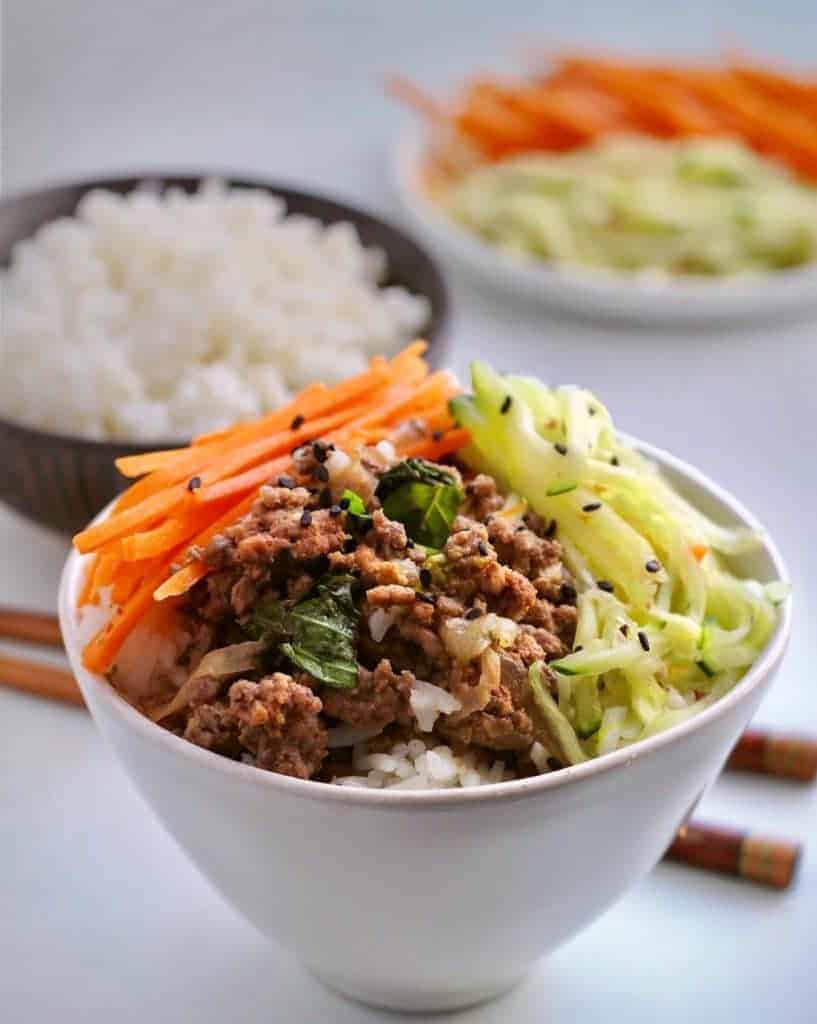 INSTANT POT ONE STEP HAINANESE CHICKEN RICE
One-step One Pot, Less than 5 ingredients, and you've got some pretty authentic tasting Hainanese Chicken Rice from your pressure cooker.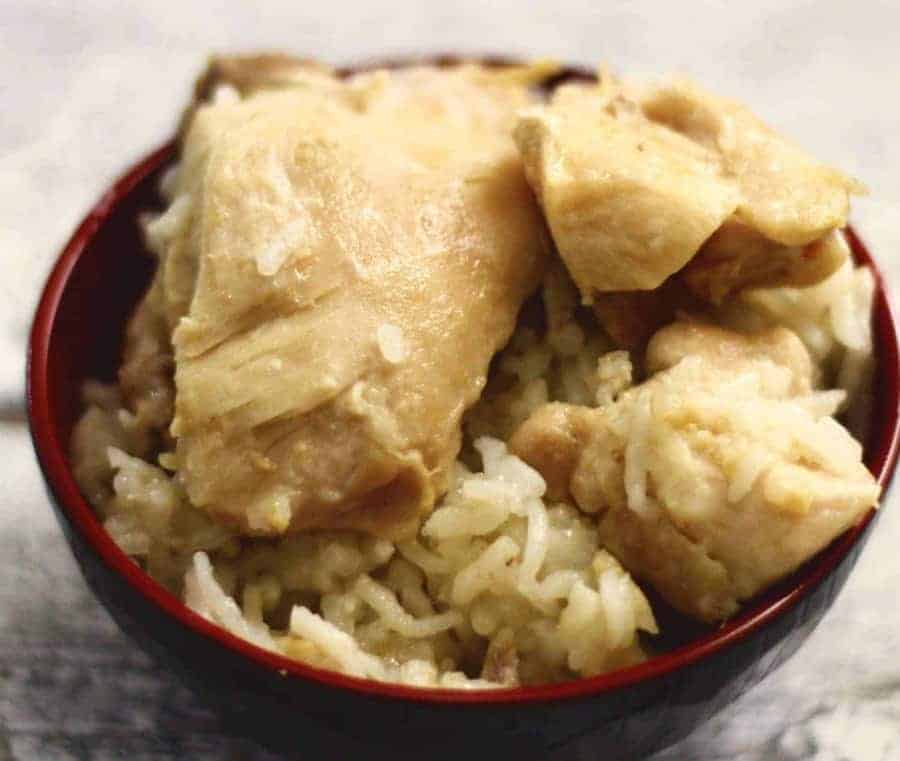 INSTANT POT PORK CHOPS & RICE WITH VEGETABLES
For the days you're tired and harried, here's a 30-minute Instant Pot Pork Chops and Rice and Vegetable recipe that requires almost no effort.
INSTANT POT VEGETARIAN PANEER BIRYANI
Instant Pot Vegetarian Paneer Biryani is an easy, authentic, kid-friendly, vegetarian/vegan dinner in under 30 minutes.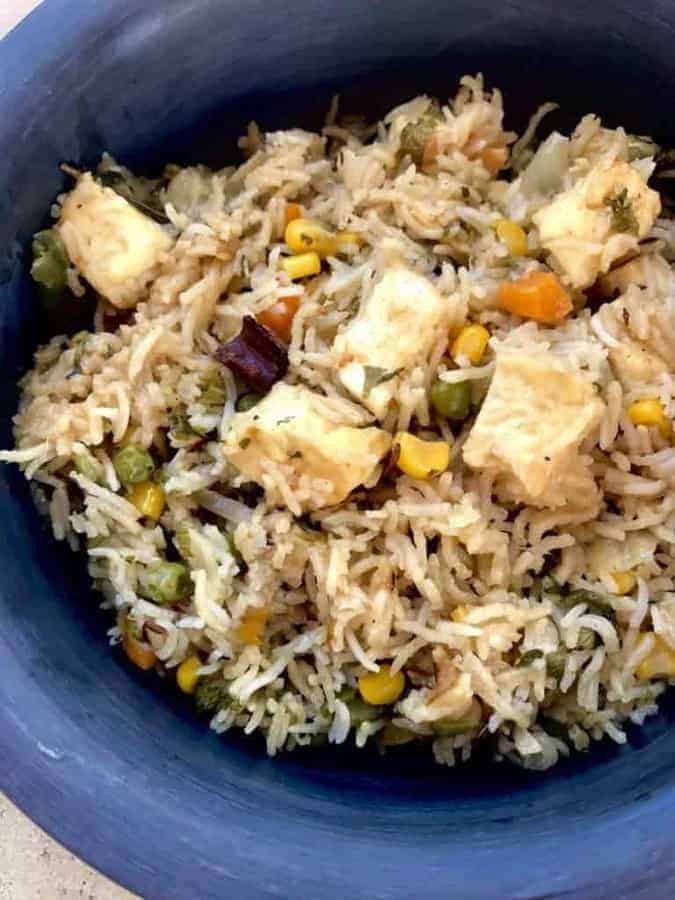 INSTANT POT CHINESE STICKY RICE WITH SAUSAGE
This pressure cooker recipe for Chinese Sticky Rice with Sausage recreates the classic dim sim Lo Mai Gai in one step, using your Instant Pot.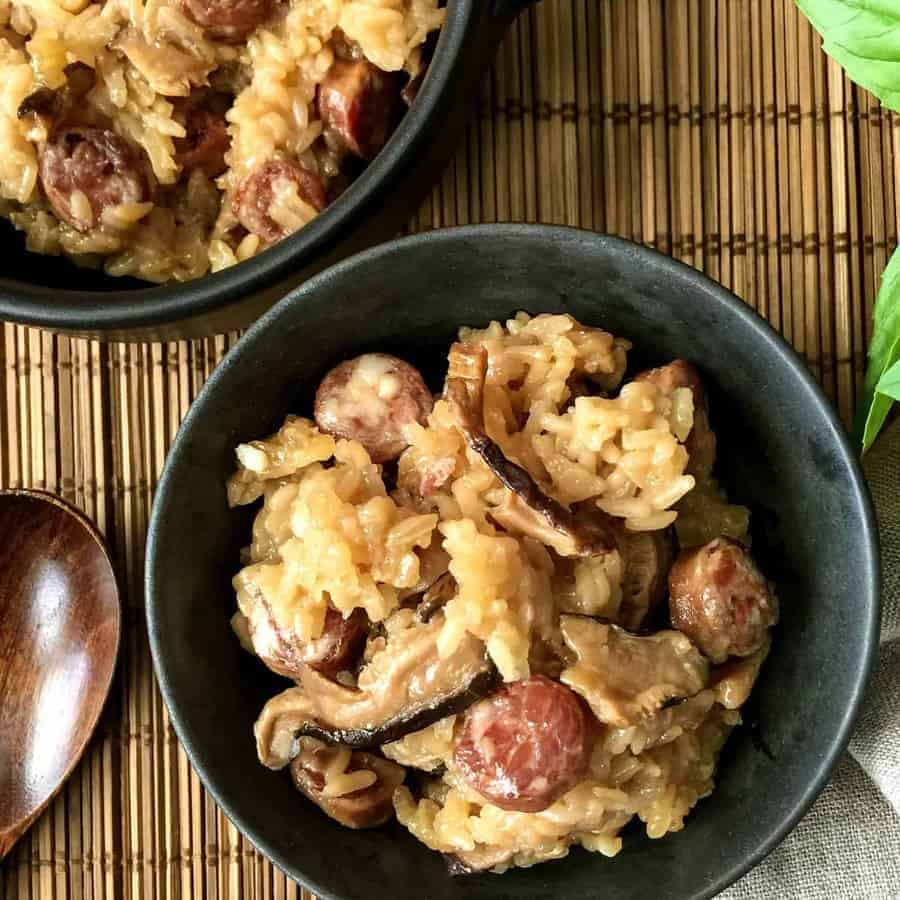 GREEK MEATBALLS AND TOMATO SAUCE
This recipe for Greek Meatballs and Tomato Sauce is perfect for the Instant Pot and will be loved by the whole family!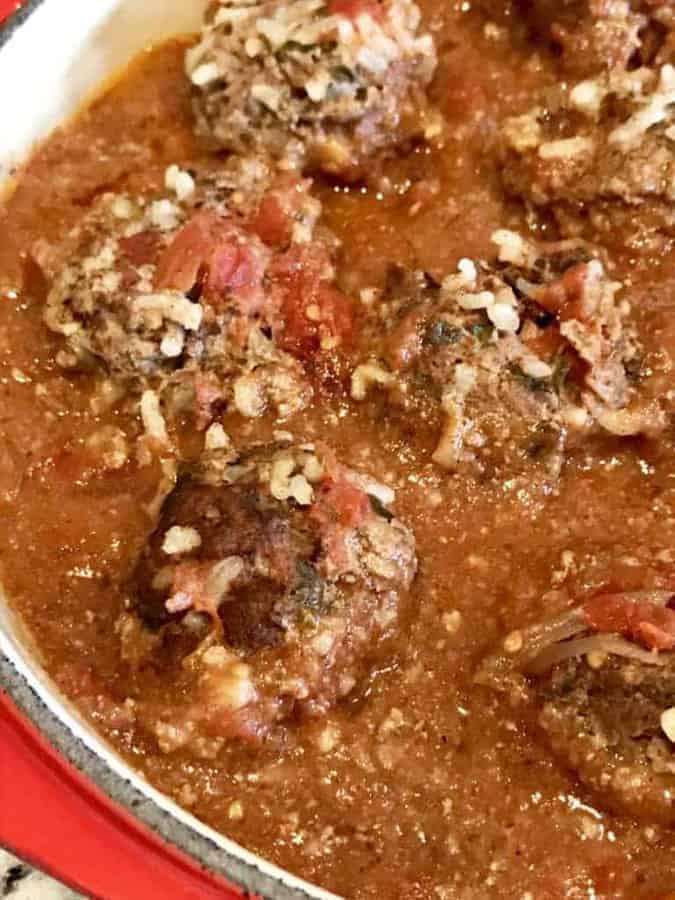 GREEK LENTILS AND RICE
Greek Lentils and Rice is a one-pot, one-step dish, that uses the Instant Pot to make this classic Greek cuisine!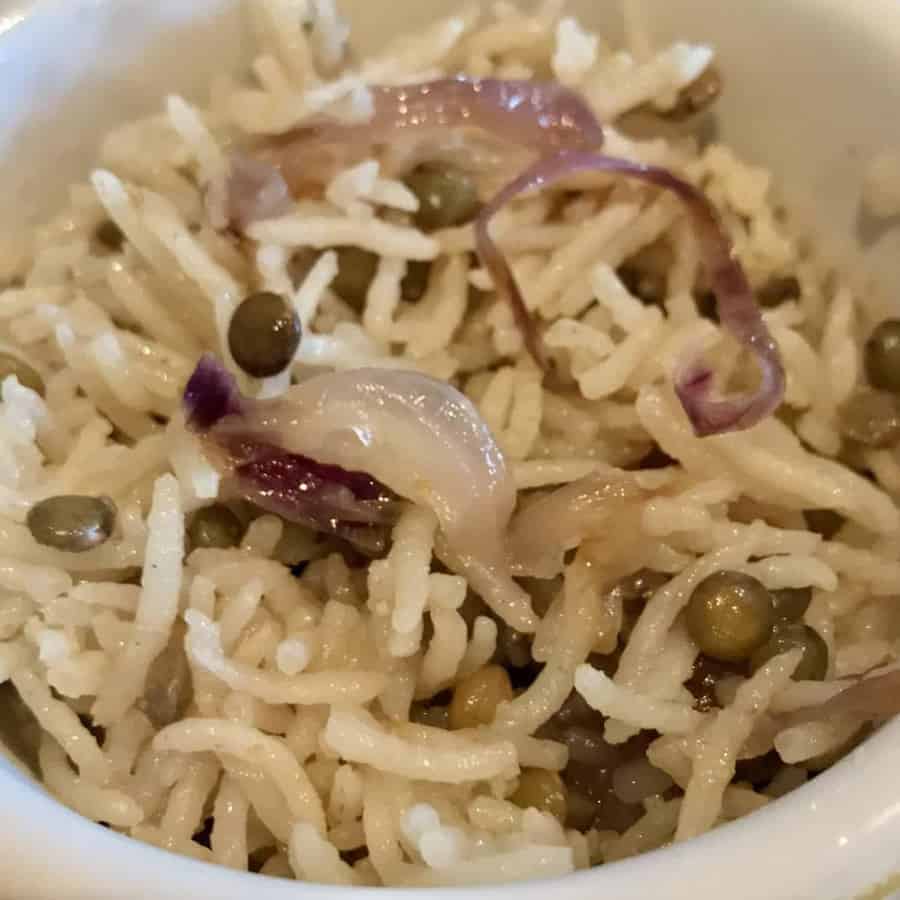 KHICHADI RICE AND LENTILS
Use this Khichadi Rice and Lentils recipe in your Instant Pot to create the ultimate Indian comfort food!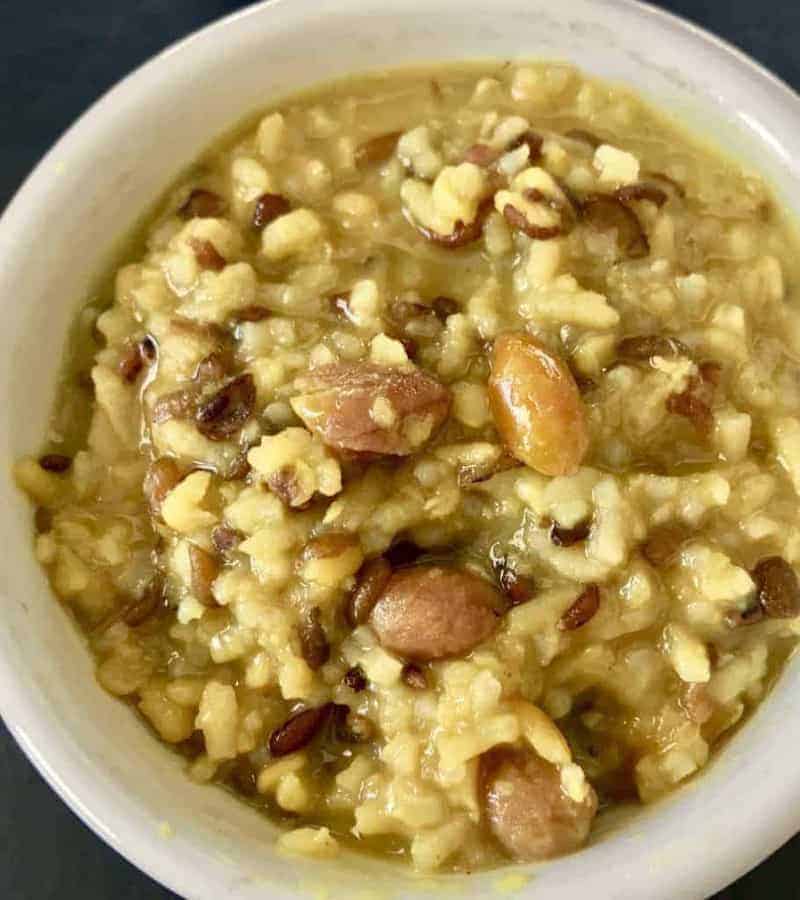 Be sure to rate and share all the Pressure Cooker Rice One Pot Meals you try!