It can be easy to feel uninspired when it comes to low carb appetizers for your 4th of July cookout. You jump on Pinterest and see all these fancy ideas but never seem to get enough time to make it a reality. Having a delicious low carb appetizer doesn't need to involve some fancy process or ingredients.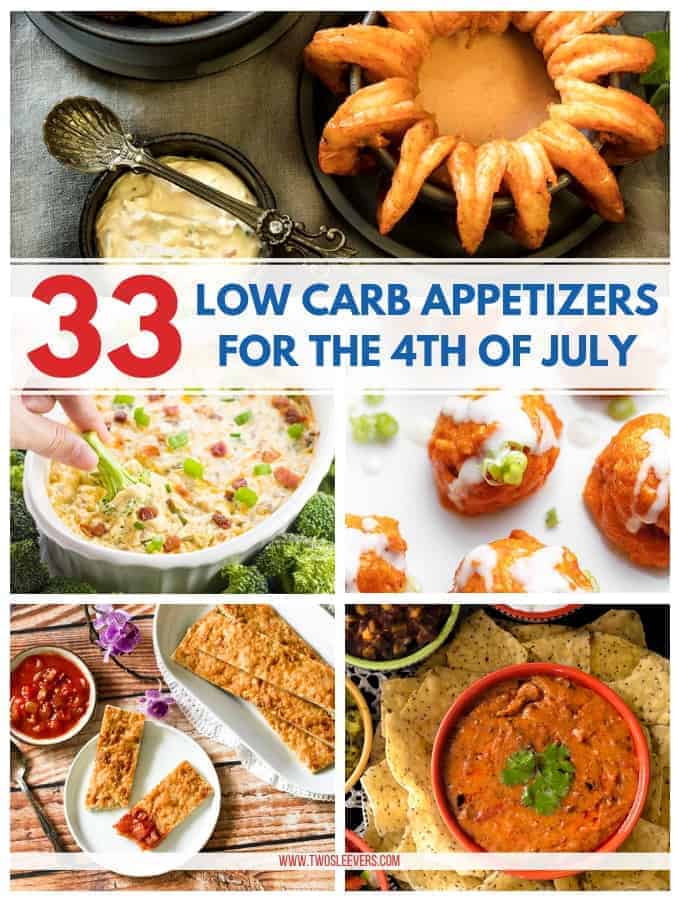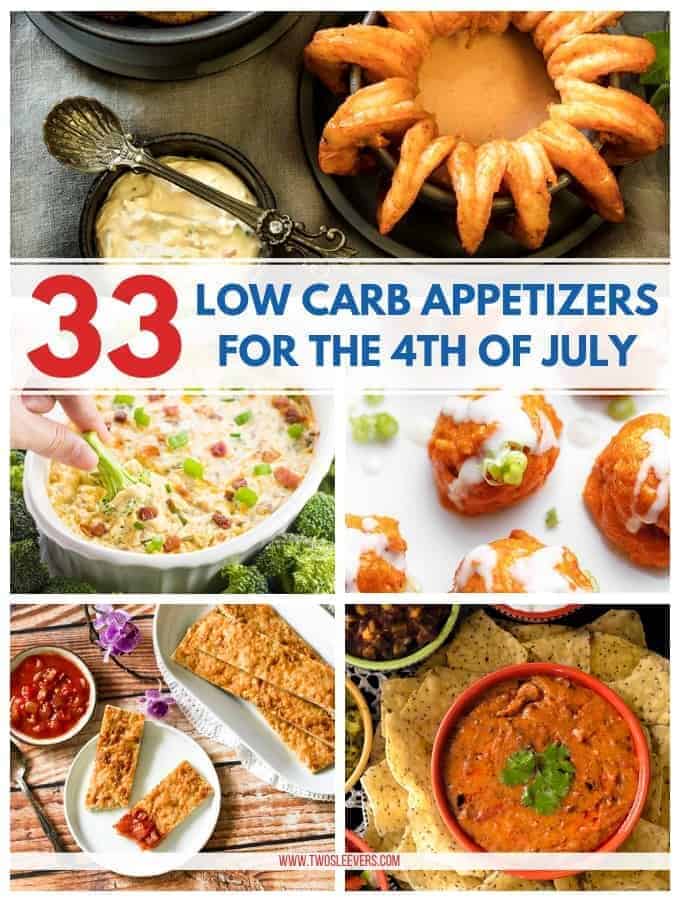 Low Carb Appetizers for Your 4th of July Cookout
This list of keto or low carb appetizers should be quick, simple, and flavorful without adding too many carbs to your holiday festivities. Not to mention, these aren't boring in any way, shape, or form. Lots of flavors and ideas to choose from that won't leave your guests bored!
Low Carb Appetizers
If you're needing some ideas for healthier appetizers at your 4th of July get together, this list of low carb appetizers will suit you nicely. Just serving veggies can get boring, so offer up some variety!
This collection of low carb recipes should be more than enough to keep you and your guests happy during your 4th of July celebration! And best of all, you're still keeping your carb count low while getting to eat some amazing food at the same time. What was your favorite recipe? Let me know in the comments!