Make these keto low carb wontons in your Instant pot, for the most tender and succulent Instant Pot Keto meatballs you've ever had. Make these wontons with no wrappers, but all of the taste of regular wontons.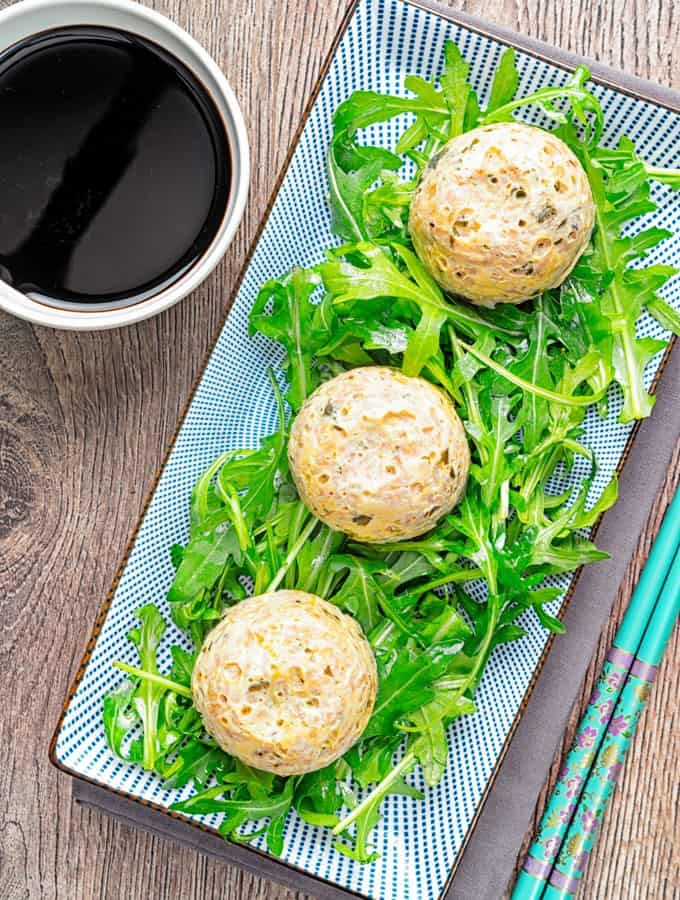 Jump to:
Let me just get this out of the way. I know these don't look great, but it's hard to make steamed meat look pretty. I promise they make up for what they're lacking in appearance with flavor.
Are Wontons Healthy?
Have you ever wondered how many carbs are in a wonton wrapper?
In my case, the correct question to ask is how many carbs are in all of the wonton wrappers I intend to eat?
Because let's face it, who do you know that only eats 1-2 wontons?? What kind of madness is that?
As long as they take to make, and as delicious as wontons are, it's not even worth just making just a few. And if I make quite a few, then I eat quite a few.
So each wrapper has about 5 gms of carbs. Eat 4 wontons and you're at 20 gms for the day and that's not so great.
How Do You Make Keto Wontons?
So I've been wanting to make low carb wontons without the wrappers for a while. Or Naked Wontons, if you will.
I tried them a few times and I overcooked them. Also, although I have a great pork wonton recipe, that recipe wasn't working that well in an Instant Pot. They were just not as tender as I wanted them to be.
So yesterday I went to use up the ground beef I had—except it was ground pork.
Then I went to make Asian meatballs with it—except they were terribly liquid.
I've been seeing these egg bites that everyone is making, using these little silicone baby food containers.
I try not to do what other people are doing—but I knew I could make something awesome in one of those containers.
So when I was faced with a bunch of ground pork that wasn't dry enough to make meatballs with, I decided I'd try the wontons again.
Third time's the charm, you guys. These pressure cooker low carb wontons are the way to go. They're tender, succulent, juicy Keto Meatballs.
How Do You Know When Instant Pot Meatballs Are Done?
You must use a meat thermometer to gauge doneness. Since the meat is steamed, you can't go by appearances. I ensured mine were at 200F and by following the recipe below, they sure enough here.
If you have any leftover ground pork you can use it to make this delicious Keto Pork and Vegetables with Noodles.
What Do I Serve With Keto Wontons?
These Instant Pot Keto Meatballs are loaded with Asian flavors so anything with a similar flavor profile would complement them nicely. Plus they're meat. Thow a veggie on the side and you have an endless variety of easy Keto meals.
Try One Of My Favorites With Them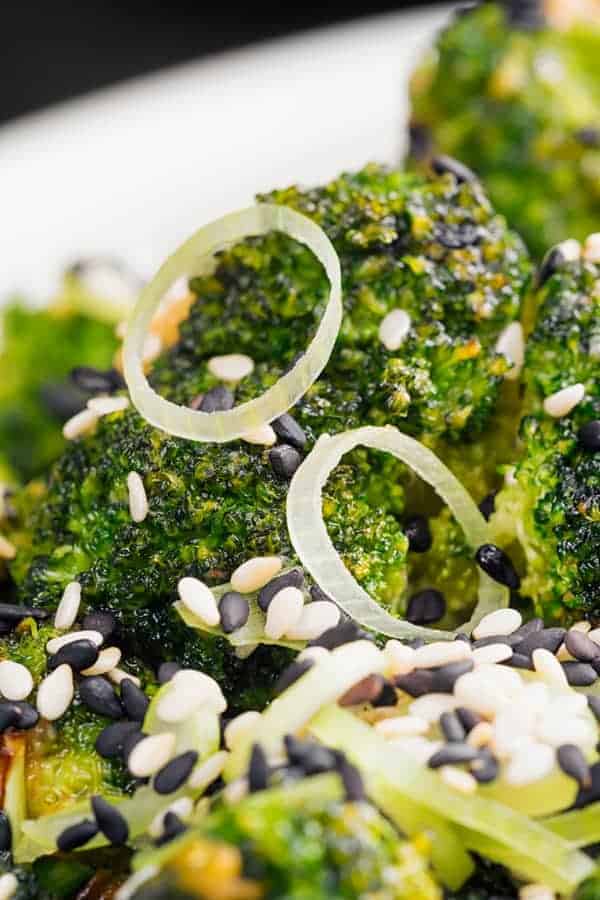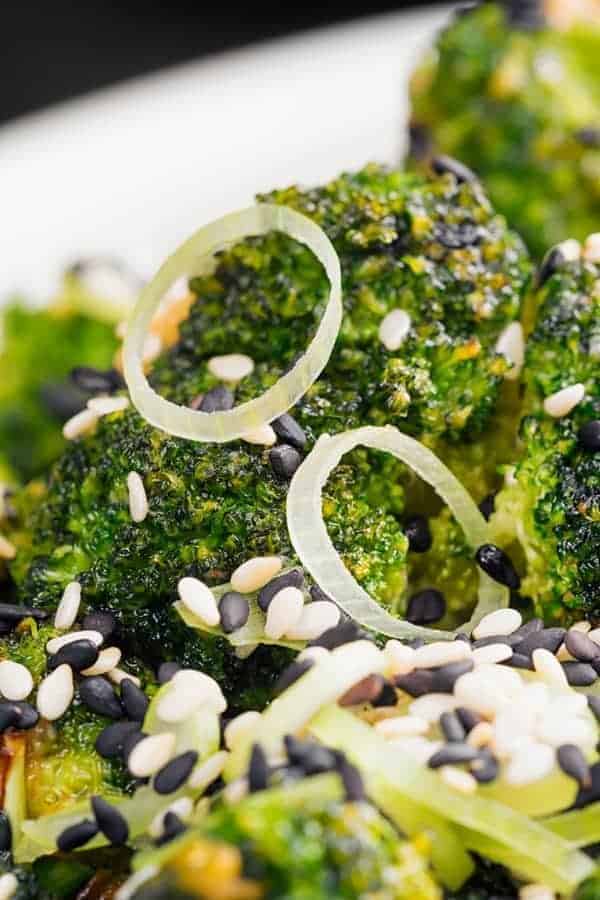 Want something else to make with your egg bite molds? Try Ham & Cheese Egg Muffins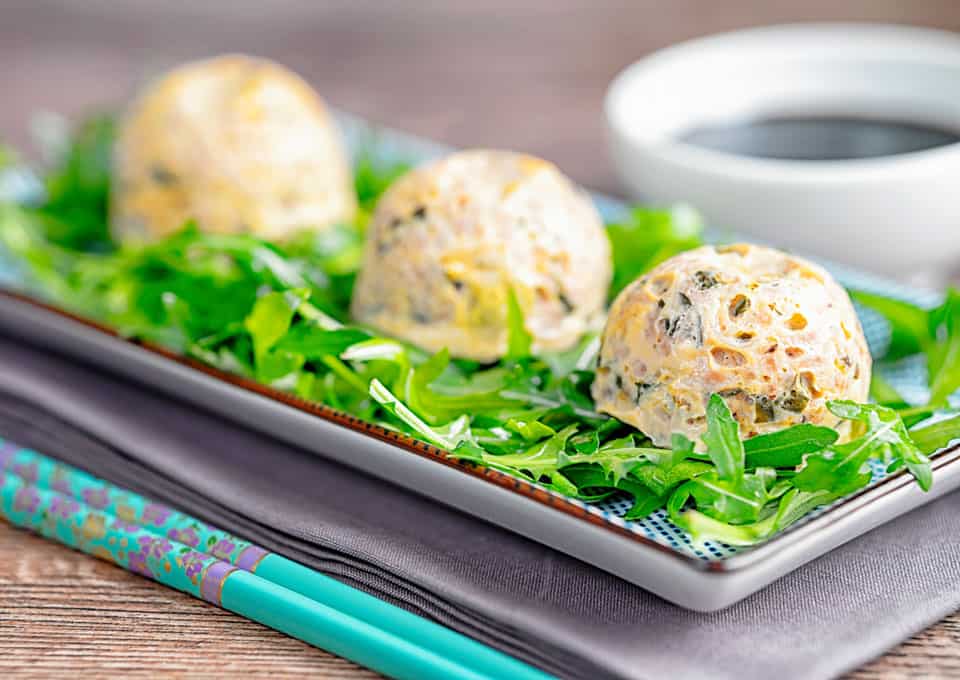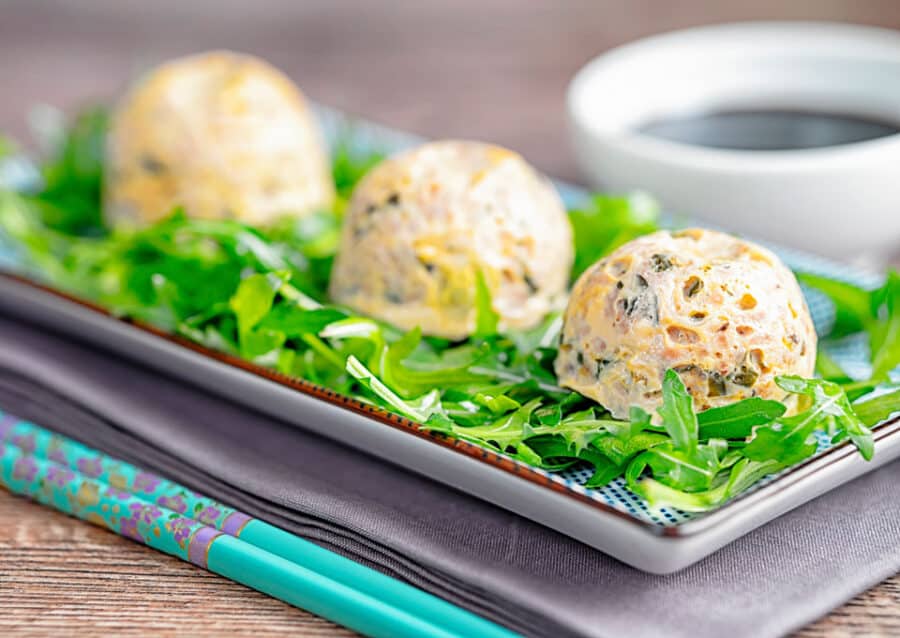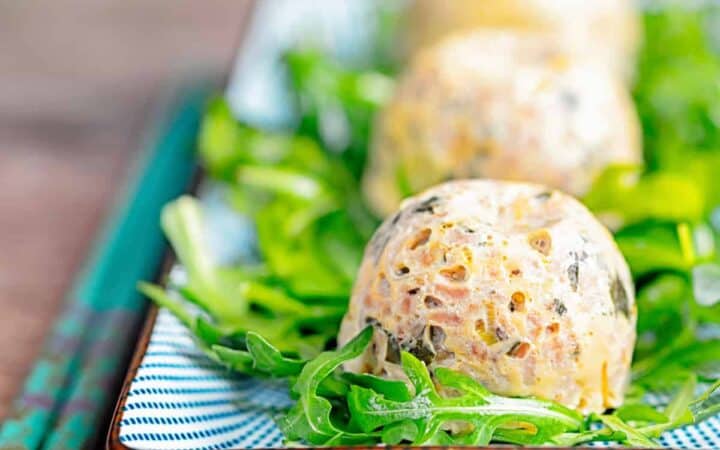 Click on highlighted ingredients or Equipment to see exactly what I use to make this recipe
Instructions
Place all ingredients in a mixing bowl and mix well, with a light hand.

Once you have a homogenous mixture, fill 12 of the

baby food container

cavities about ¾ full each. Lightly cover each with foil. It is not necessary to grease these containers.

In the inner liner of your instant pot or pressure cooker, place 2 cups of water.

Place

a steamer rack

or a rack with handles on the water, and place one container and then the other of the low carb wontons on top of the first. You're essentially stacking them on top of each other.

Set your pressure cooker to Steam for 10 minutes. Allow it to release pressure for 5 minutes, and then release all remaining pressure.

Using

silicone mitts

, carefully remove the top rack of wontons. Remove the lid and use a meat thermometer to check to ensure that you have an internal temperature at or above 165F.

Unmold them and serve with soy sauce or other dipping sauce on the side.
Get support & connect with our community on Facebook!
Nutrition
Calories:
340
kcal
|
Carbohydrates:
2
g
|
Protein:
23
g
|
Fat:
26
g
|
Fiber:
1
g
|
Sugar:
1
g
Tried this recipe?
Follow @twosleevers and Pin it!
Originally Published December 3, 2017
Want More Meatball Recipes?
Indian Instant Pot, Keto Instant Pot, Instant Pot Fast and Easy, Healthy Instant Pot & Vegetarian Instant Pot.