If you're looking for some delicious Vegetarian Soup Recipes, this is the post for you! Packed with flavor and veggies, these soups will make an excellent meal!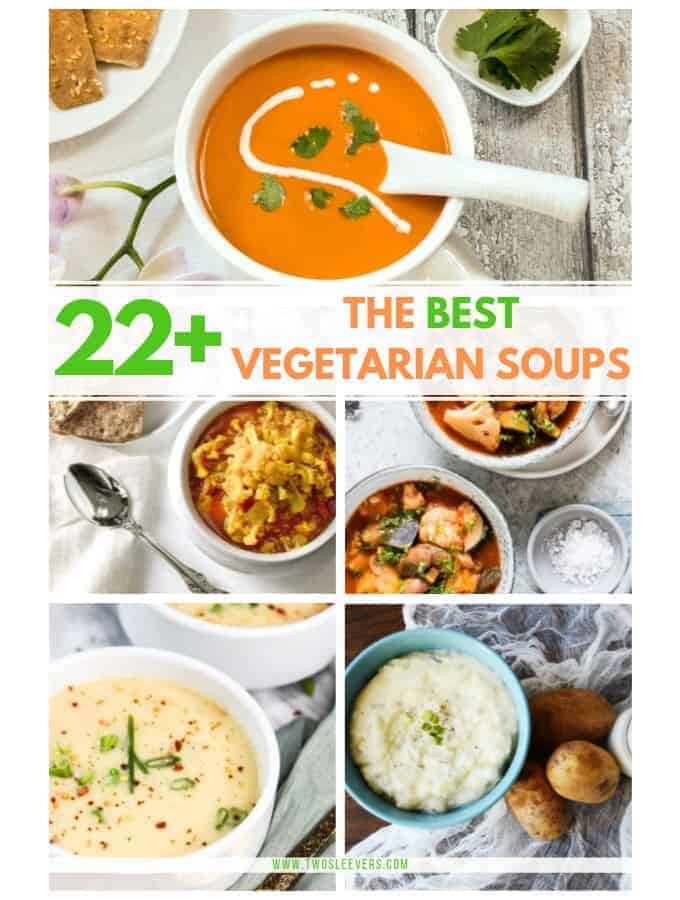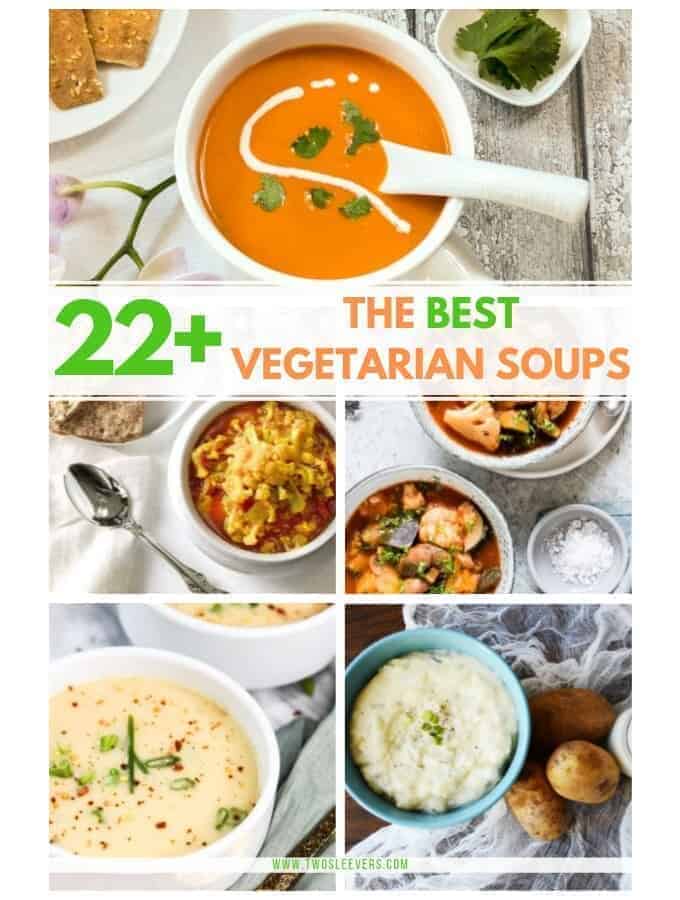 You don't need meat to make hearty, filling soups! In this list of Vegetarian Soup Recipes there are flavors from all over the world, and some traditional recipes you grew up loving. Pick your favorite and get cooking!
If you want some more vegetarian recipes, you can check out my list of all my favorite Vegetarian Instant Pot recipes! If it's soups you want more of, I have a list of 38 of the best Instant Pot Soups you can make in no time!
Many of my recipes are also Keto-friendly! If you want more info on Keto, and how easy it really is, read all my tips and a four-week guide to eating Keto HERE!
22+ Vegetarian Soup Recipes
Warm up and fill up with these delicious Vegetarian Soup Recipes! There's all kinds of flavors from all over the world!
Now that you have all my favorite Vegetarian Soup Recipes, which one will you make first?