This Pressure Cooker Pork Chile Verde recipe is a delicious meld of ingredients for a quick, savory dinner in your Instant Pot! It's by far the easiest way to get tender Mexican Pork Chile Verde, and it takes minimal effort on your part!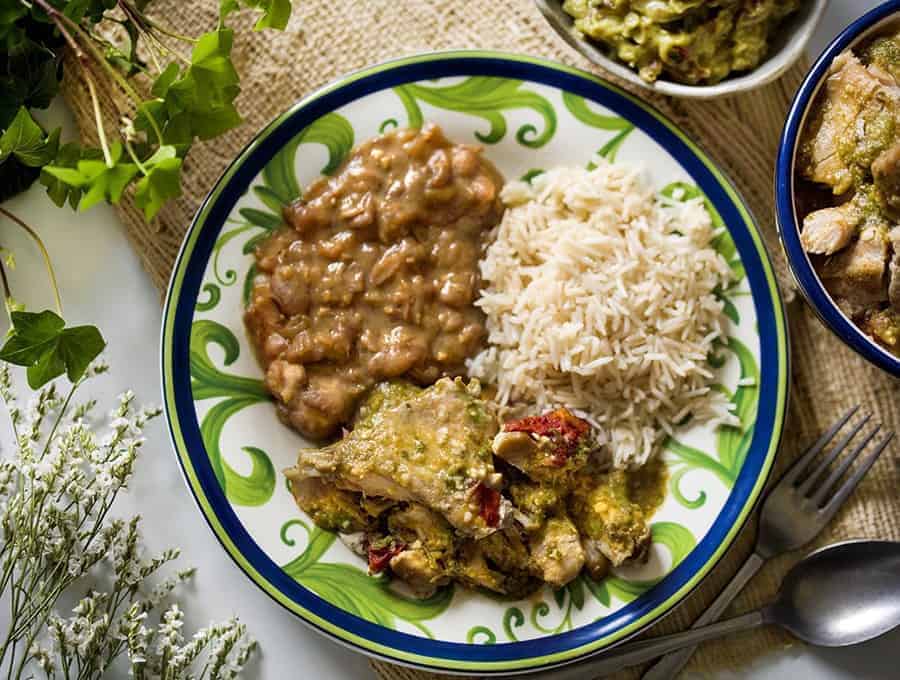 Pork Chile Verde | Pressure Cooker Pork Chile Verde
I love the Serious Eats website and I particularly love their Asian cookbook from which I have previously posted their Szechuan Ragu recipe. Of all the chefs on that site, I particularly follow Kenji Lopez-Alt's recipes because they seem to be brimming with flavor.
Today I decided to make his Instant Pot Chile Verde recipe. I'm not the best at following recipes but this is one of those no-recipe recipes that just involves the right ingredients, dumped into an Instant Pot, the sauce blended, the pork put back into it, and then you can nom down.
We can't finish anywhere close to 4 pounds of pork in my house even with freezing so I cut down the roast size. I bought a 2.8 pound roast and took about one pound out to make something else with, so this is a 1.5 pounds recipe I'd say.
This Instant Pot Pork Chile Verde was so super-tasty. I ended up freezing two cups of it in small, one cup size containers, and I do have a lot of sauce left. I'm going to have to use it as a base for cooking vegetables, or some kind of soup. although I've also been thinking of just putting the sauce and some raw chicken into a freezer bag, and then cooking it in a slow-cooker or Instant Pot for another day.
Looking for some great sides to pair with this recipe? Check out my Pressure Cooker Refried Beans! This recipe is so good and simple that you'll never buy canned beans again!
Another fantastic side dish option is my Mexican Rice Recipe! It's the easiest way to make authentic Mexican rice right in your instant pot.
Now you've got all the recipes you need to make a delicious Mexican dinner! And best of all, they're all easily made in your instant pot. Nothing beats the short cook times and convenience of an instant pot, am I right?!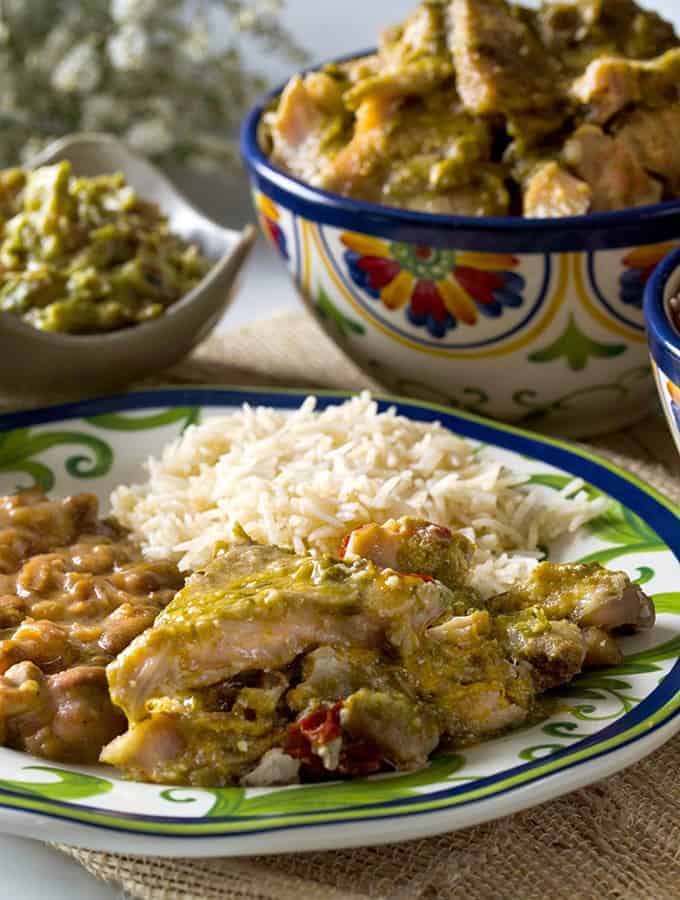 ★ Did you make this recipe? Don't forget to give it a star rating below! Just click on the stars in the recipe card to rate. Tag me with #TrustUrvashi if you post and I will share your post!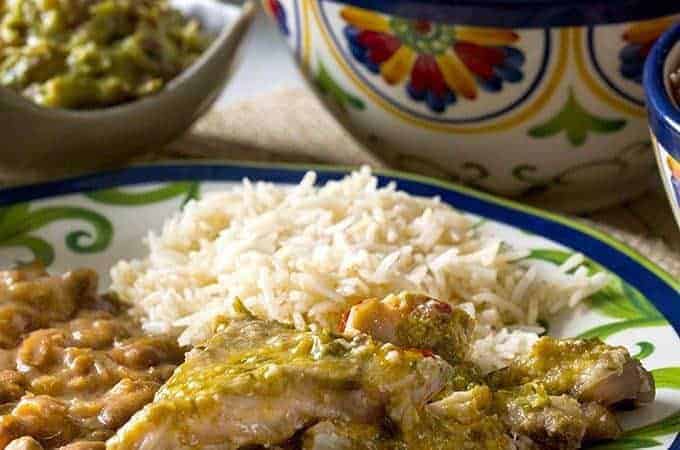 Ingredients
Instructions
Heat a small saucepan and roast cumin seeds lightly until just toasty-looking, and then spread out onto a paper towel for them to cool.

Put pork and all sauce ingredients into a Instant Pot, starting with the vegetables at the bottom.

Grind the cumin in a mortar if you have one, although I used my trusty coffee grinder for this.

Sprinkle the pork with the cumin and salt, mix it slightly.

Close and cook on high for 30 minutes with natural release.

Remove pork chunks carefully with tongs. The meat is falling apart at this stage so you have to be a little careful.

Put in cilantro and fish sauce, and using an immersion blender, puree the veggies until there aren't any big chunks of veggies left.

Put back the pork and nom it down. So good!
Nutrition
Serving:
4
g
|
Calories:
170
kcal
|
Carbohydrates:
4
g
|
Protein:
26
g
|
Fat:
4
g
|
Saturated Fat:
1
g
|
Fiber:
1
g
|
Sugar:
1
g
|
Vitamin A:
350
IU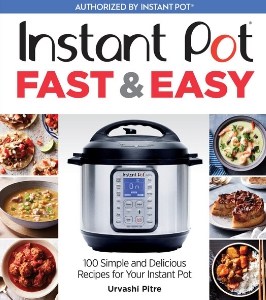 This book is full of all kinds of boldly flavored and internationally-themed recipes—Mexican, Thai, Moroccan, and more—with Instant Pot Fast & Easy, fully authorized by Instant Pot. Just like you have come to expect, my recipes will work perfectly every time, and of course, taste great too.