Stew meat recipes can be so versatile and they're the perfect way to stretch a budget. Beef Stew meat recipes are the most common but you can find some pork stew meat recipes that are just as delicious.
Believe it or not, I even have some ground beef recipes that you can choose from. Look at this list of my stew meat recipes before you make your dinner plans for the week. You're sure to find something you'll love.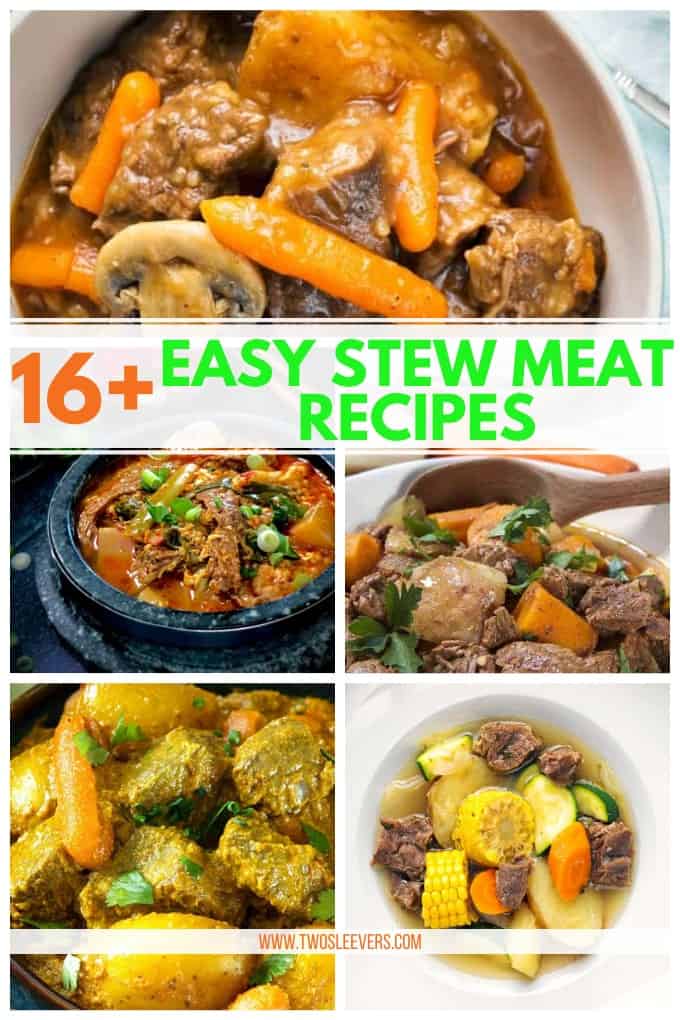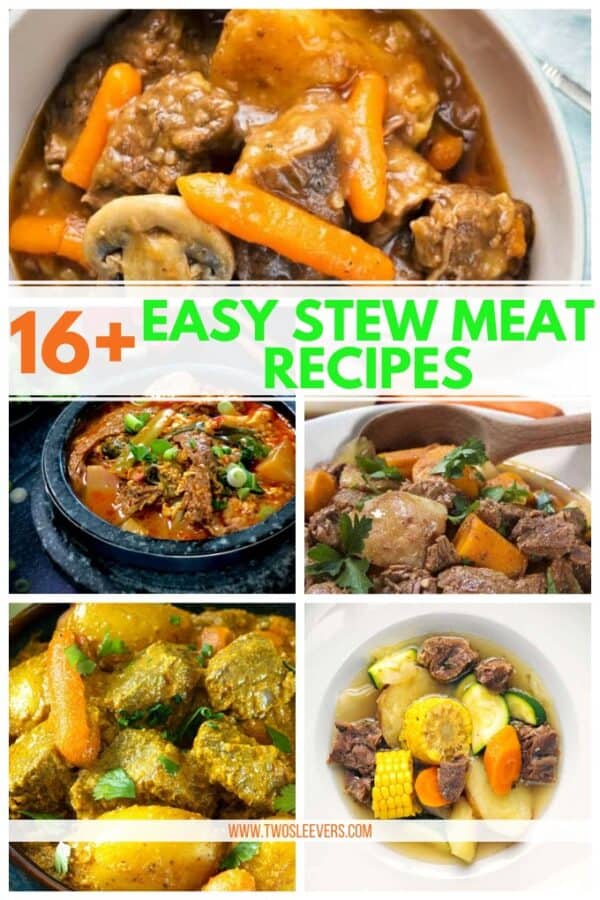 How Do You Make Stew Meat Tender?
I hear from a lot of people that they don't like cooking stew meat because it cooks up tender. I have a trick to make sure you can make a quick stew meat recipe and still ensure it comes out tender.
If you know me, you know what the answer probably is already. Your Instant Pot! Not all of these recipes are Instant Pot recipes, but the trick to getting tender stew is to make sure you cook it enough. With the help of your pressure cooker you can get tender meat in no time.
The reason for this is that beef stew chunks are usually made with tough, lean meat, which needs long, slow braising. Cooking cheap cuts of meat into tender morsels is what pressure cookers do very well.
For the few recipes included in this list that aren't Instant Pot recipes, I'll give you the exact cooking times to make sure the meat is tender every time.
16+ Easy Stew Meat Recipes
What Makes These The Best Stew Meat Recipes?
Obviously, I'm pretty biased since these are my recipes. However, I think these are some of the best you can find because of the variety of different flavors they offer.
Plus, I test my recipes over and over again until they're PERFECT before I publish them for you to try. Try one of these quick stew meat recipes tonight for dinner. If you love it, make sure you share it on Facebook and Pin this list of recipes so you can try more again in the future.
Indian Instant Pot, Keto Instant Pot, Instant Pot Fast and Easy, Healthy Instant Pot & Vegetarian Instant Pot.