Tired of regular meatloaf? Can't deal with yet another night of tacos to use up that ground beef? Say hello to air fryer keto Indian Kheema meatloaf! Enjoy Indian food in a way you might be familiar with by making this Beef Kheema Meatloaf in your Air Fryer.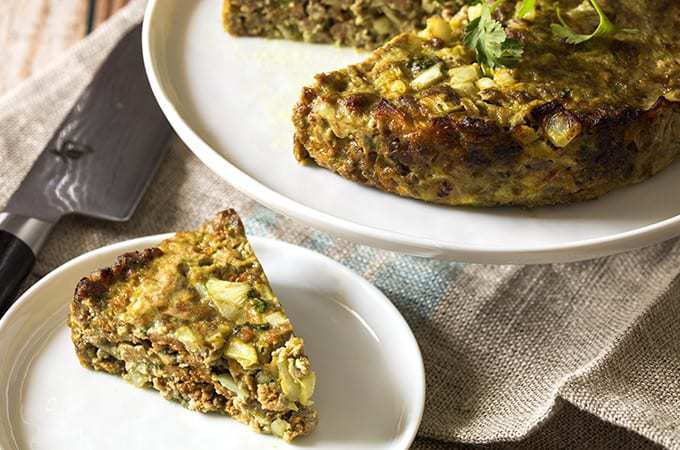 If you live in America, you may have grown up eating meatloaf. Generally, it has some kind of onion mixture, with breadcrumbs, and it then topped with ketchup or gravy to finish it off. Yeah, this is nothing like that.
How is Beef Kheema Meatloaf different?
Beef Kheema Meatloaf is low-carb and Keto friendly, so there are no breadcrumbs, but you won't miss them in the slightest. Instead of an onion soup mixture or something similar, the Beef Kheema Meatloaf has fresh onion along with spices like garam masala, cardamom, turmeric and cayenne.
It has all the flavors of an awesome Indian dish, and the shape and texture of a meatloaf, hence the name Beef Kheema Meatloaf.
I know it sounds unusual, but it really is very yummy. I ate little bits of it here and there when I got hungry. I also wrapped it in Joseph's bread, added some mayonnaise and cucumbers and ate it like a sandwich.
If you liked this recipe, you may also like my Mint Seekh Kababs recipe!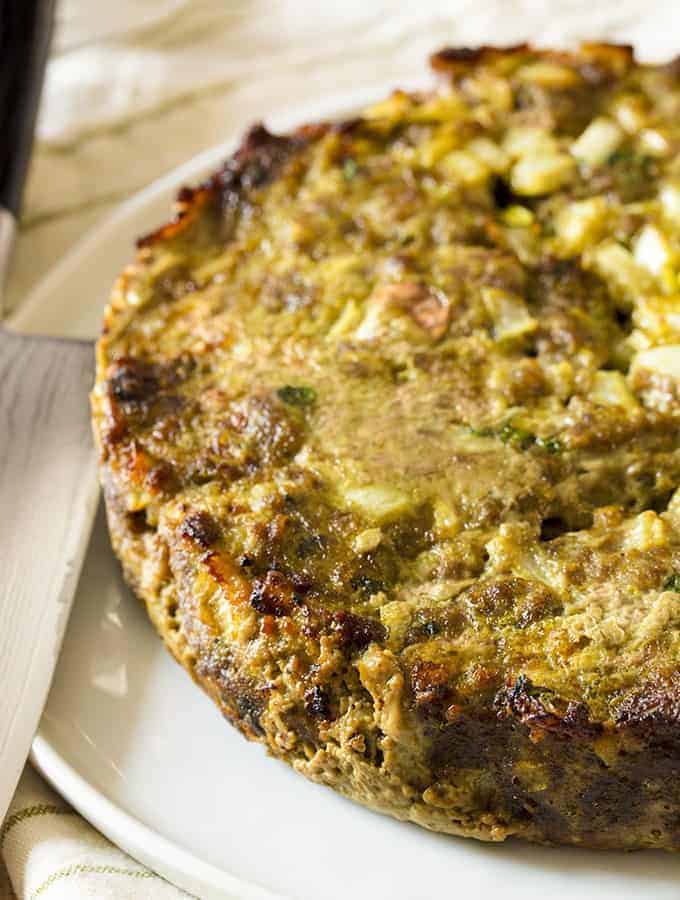 EQUIPMENT YOU MAY NEED TO MAKE THIS AIR FRYER LOW CARB KETO BEEF KHEEMA MEATLOAF:
★ Did you make this recipe? Don't forget to give it a star rating below! Just click on the stars in the recipe card to rate.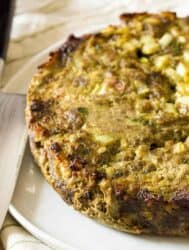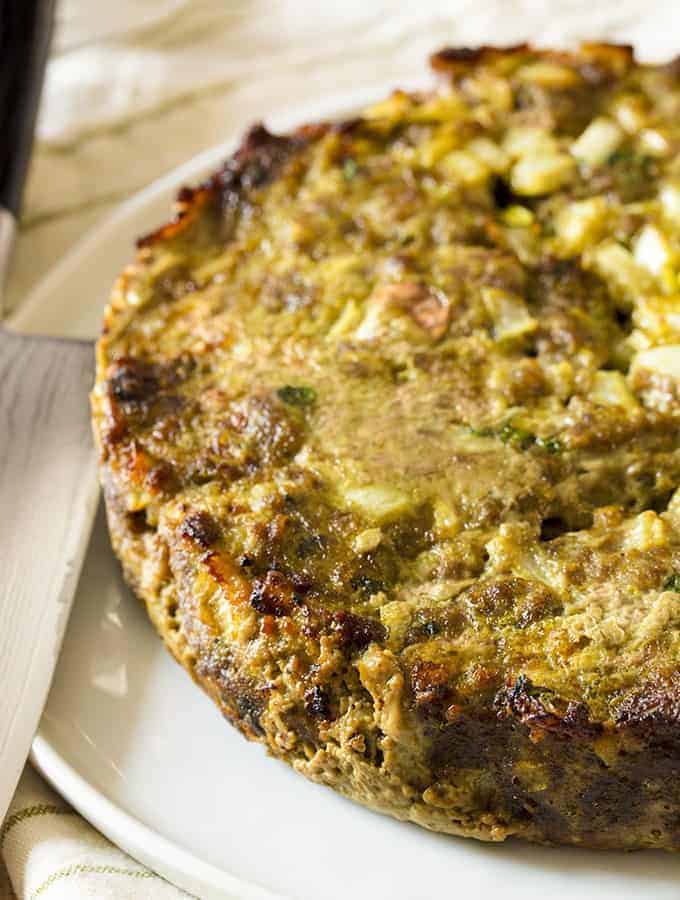 Beef Kheema Meatloaf
Dietary Consideration:
Dairy-Free, grain-free, Keto, Low Carb, nut free, soy-free
Ease of Cooking:
Under 30 Mins
Recipe Type:
Air Fryer, Beef, Keto Low Carb
Instructions
In a large mixing bowl, combine all ingredients and mix gently but thoroughly until well mixed.

Place the seasoned meat into an heat-safe, 8-inch round pan.

Set your air fryer to 360F for 15 minutes.

At the end of the cook time, use a meat thermometer, ensure your meatloaf has reached an internal temperature of 160F.


Remove the pan and drain the excess fat and liquid. Slice into 4 pieces and serve your Kheema loaf.