Keto Cauliflower recipes go hand in hand with living a low carb lifestyle. Don't let boring riced cauliflower recipes ruin the idea of cauliflower recipes for you. Try any of my keto cauliflower recipes and you'll keep going back for more.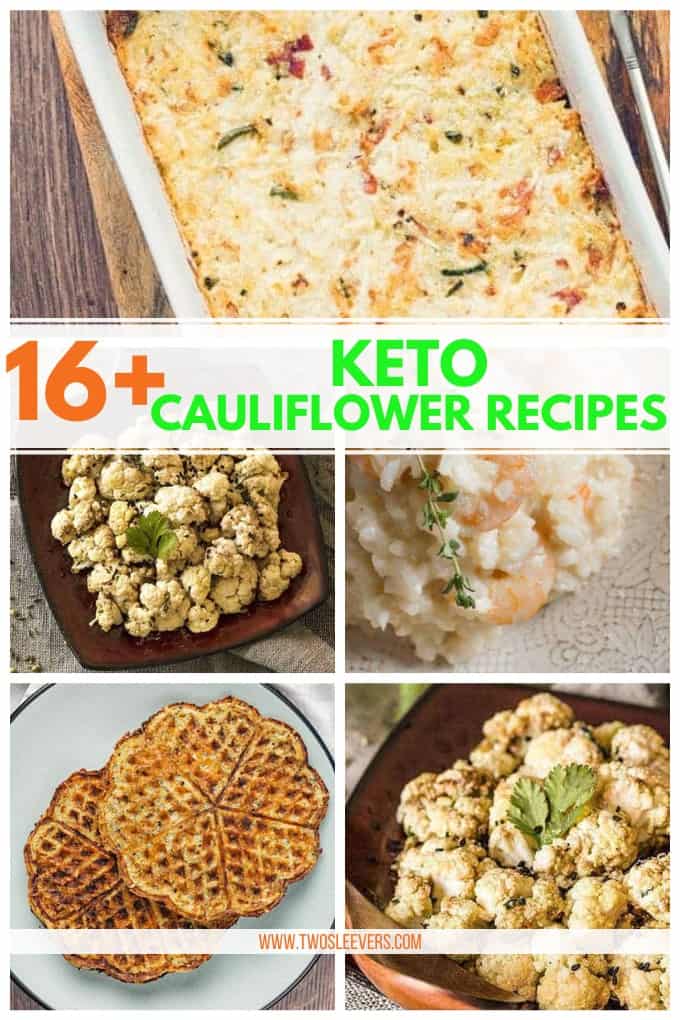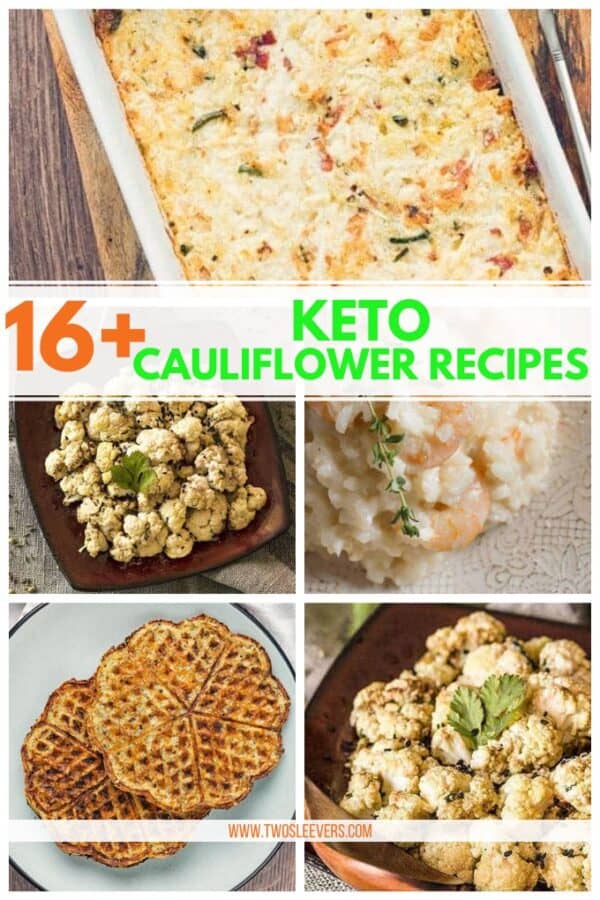 Jump to:
Can I Eat Cauliflower On Keto?
Yes, you absolutely can. In fact, it's the food I often turn to when I'm craving carbs. It works as a great substitute for rice, potatoes, or even grits! With only 3.1 net grams of carbohydrates per 1 cup serving, the carbs in cauliflower are way less than other carb-filled side dishes.
How Much Cauliflower Can I Have On A Keto Diet?
The amount of cauliflower you can have and stay low carb is all relative to what you have your macros set at and what other food you're consuming in a day.
Most people generally try to keep their net carbs below 20 a day to stay in ketosis. But in fact, many of us can be in ketosis at up to 40-50 gms. So your body will tell you what levels you can tolerate.
You should check out my post on How to Calculate Macros for a Keto Diet if you have any open questions.
So go ahead and indulge in whatever keto cauliflower recipe your heart desires, but remember that everything is better in moderation.
Keto Cauliflower Recipes
These 16+ Keto Cauliflower Recipes will have your tastebuds rejoicing. Skip out on the carbs, but not the flavor when you enjoy any of these low carb cauliflower recipes.
Whether your preferred cooking method is Instant Pot, Air fryer, or Stovetop, you're guaranteed to find a low carb cauliflower recipe you'll love.
Keto Cauliflower recipes can be just the trick to staying on track with your keto lifestyle. Don't let yourself feel deprived just because you're eating low carb. If you enjoy this list of recipes, make sure you share on Facebook and Pin to make them again later.
Don't forget to check out my other Keto cookbooks.
Keto Instant Pot, Keto Fat Bombs, Sweets, & Treats, and Easy keto in 30 minutes.