You are going to love this collection of delicious and easy beet recipes. Learn how to cook beets, roast them, grill them, boil them or use them raw. From salads to smoothies, to mains and desserts, there will be something here that you will love!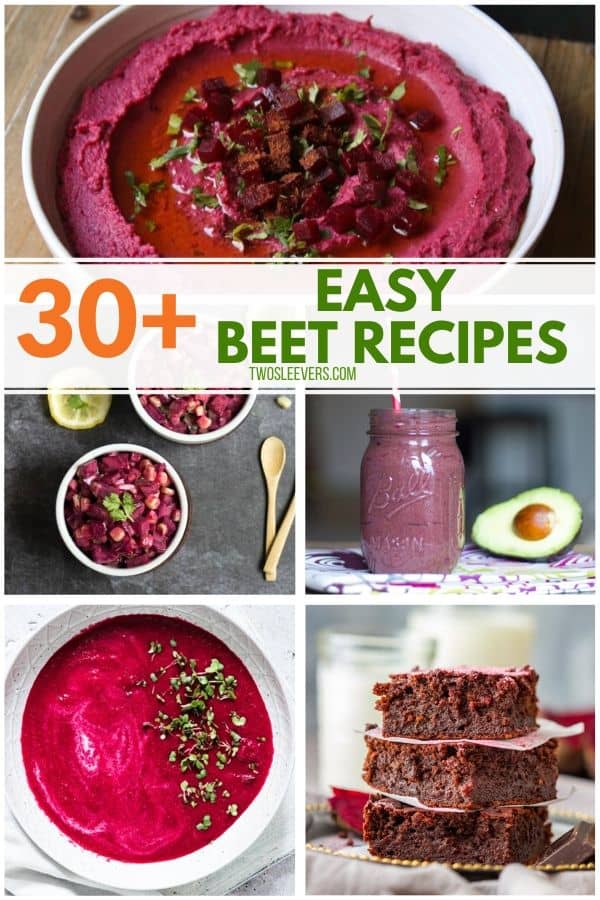 Jump to:
Why Should I Make These Easy Beet Recipes?
How To Cook Beets
Beets can be prepared in various ways, including roasting, boiling, air frying and in the Instant Pot. This collection of easy recipes includes all of these methods so that you can enjoy them however you prefer. They can be served as an appetizer, side or main or even as a dessert.
Are Beets Good For You?
Beets are a great root vegetable to include in your diet. They are low in calories and an amazing source of nutrients. They are high in fiber, vitamin C and folate.
When Are Beets In Season?
Beets are in peak season in September and October in America, but they are readily available all year round.
Easy Beet Recipes
These easy beet recipes are all so delicious and colorful and make a wonderful addition to any dinner table. I love how versatile beets are and they are so easy to include inbto your diet. If you enjoy this list of recipes, make sure you share on Facebook and Pin to make them again later.
Indian Instant Pot, Keto Instant Pot, Instant Pot Fast and Easy, Healthy Instant Pot & Vegetarian Instant Pot.