It's my firm belief that a side dish is an integral part of dinners. But I like to make the side dishes spectacular as well. Using your air dryer to make a side dish allows you to create something virtually hands-free, while you get the rest of the meal together.
These Chermoula Roasted Beets have a robust flavor and they go well with a variety of dishes.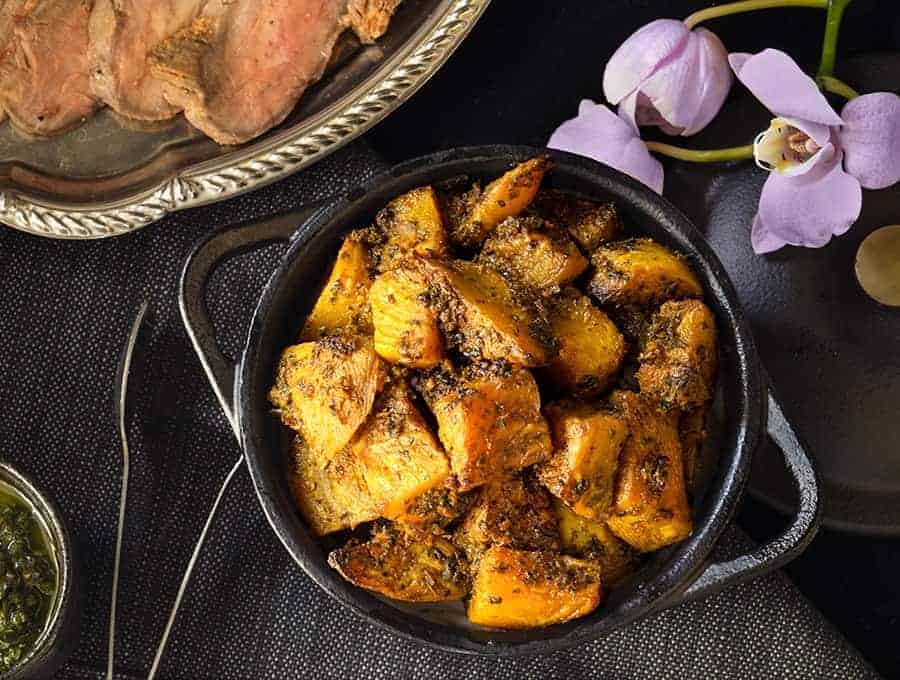 Chermoula Roasted Beets | Air Fryer Recipe
You may be wanting to try this Chermoula Roasted Beets recipe but be confused on what exactly Chermoula is. Chermoula is largely Moroccan or North African but, it is also found in many other countries.
It's a "Jack of all trades" type of sauce that can be used on anything from seafood to vegetables. Chermoula is an herb sauce that can also be used as a marinade or relish if desired. While it is traditionally used for grilled meat and fish, I don't see why vegetables can't get in on the fun.
If I were you though, I'd make twice as much of the chermoula, and then use the leftovers with grilled fish the next day for an excellent #ruthlessefficiency move!
I can't even begin to tell you how easy this Chermoula Roasted Beets recipe is. From the time you start chopping those beets to when they're coming out of the air fryer, only twenty minutes will have passed. Which, not coincidentally, is about the right amount of time for a leisurely cup of tea or glass of wine.
With half of that being cook time, this side dish is so easy, it will barely feel like you added in an extra dish or side dish at all.
That's the way I like my recipes, quick, easy, and delicious.
The flavor of beets reminds me a lot of potatoes and they can be prepared much like potatoes as well. They have a very earthy flavor, like potatoes, and always seem to pair with just about anything if prepared properly. It's no secret that I'm a huge fan of potatoes in any form so, when it comes to these Chermoula Roasted Beets, I'm obsessed.
If you're looking for more great vegan dishes, check out my Spiced Butternut Squash recipe. It's super flavorful, vegan and made quickly and easily in your air fryer!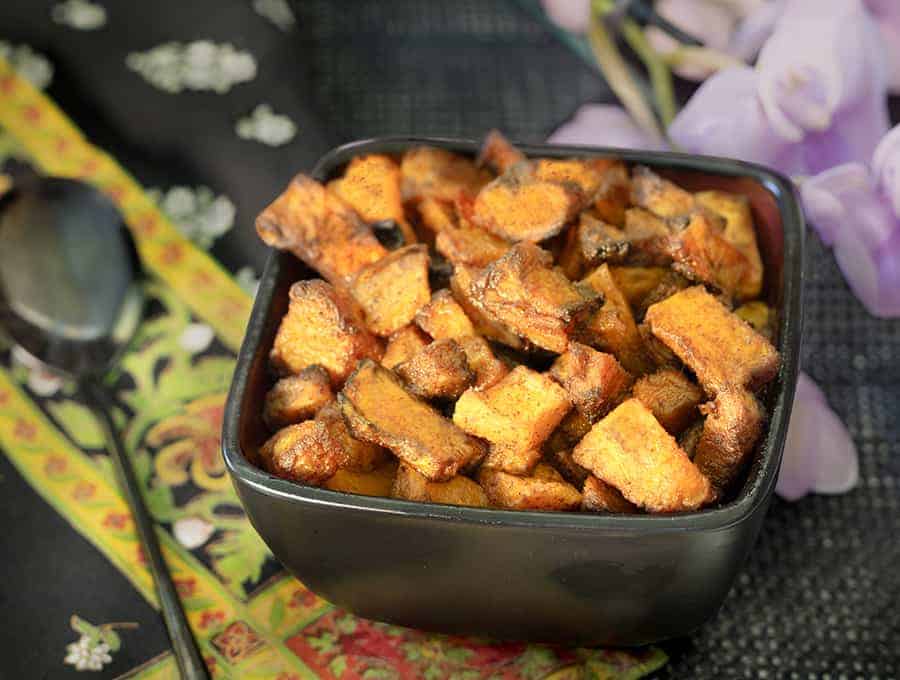 And if you're looking for a great vegan dessert and snack option, check out my Brazilian Grilled Pineapple recipe! This delightful dish has only 4 ingredients and is made in your air fryer with minimal effort!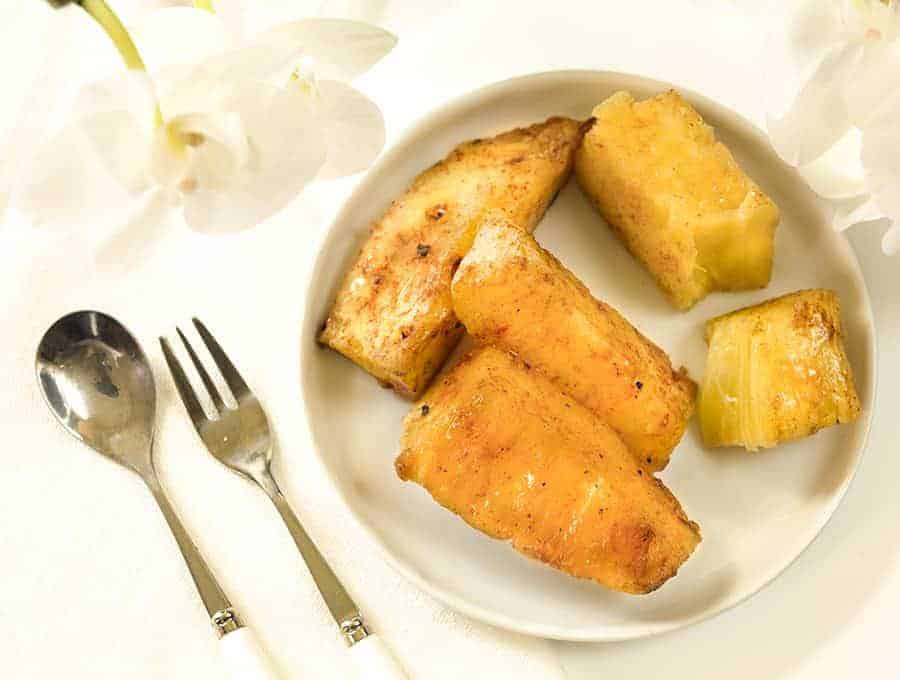 Just sitting here typing about these Chermoula Roasted Beets makes me want to go whip some up. They make a great snack or even a light lunch, outside of being the perfect side dish. If you're unsure about beets, give this recipe a try and I have no doubt your mind will either be changed or made up by it. If you like potatoes, beets aren't far off so give them a try and you might be surprised.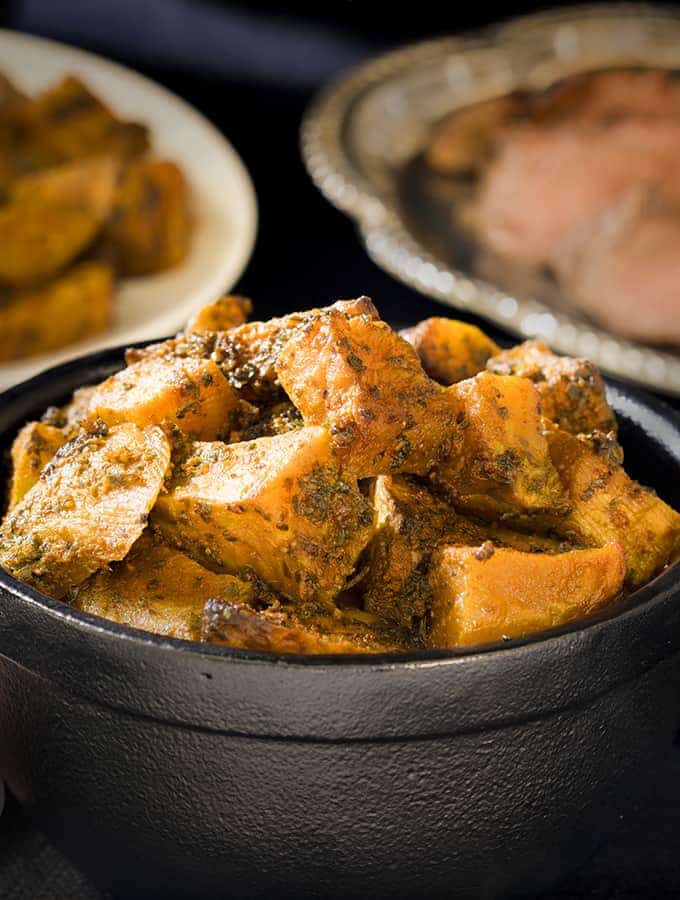 ? DID YOU MAKE THIS RECIPE? DON'T FORGET TO GIVE IT A STAR RATING BELOW! JUST CLICK ON THE STARS IN THE RECIPE CARD TO RATE.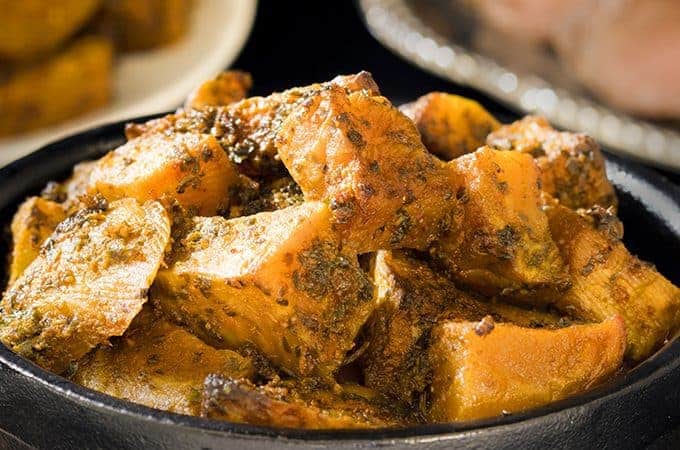 Instructions
In a food processor, combine the cilantro, parsley, garlic, paprika, cumin, coriander, and cayenne pepper. Pulse until coarsely chopped. Add the saffron (if using) and lemon juice; process until combined. With the food processor running, slowly add the olive oil in a steady stream; process until the sauce is uniform. Season to taste with kosher salt.

Place the beets in a large bowl. Drizzle the beets with ½ cup of the chermoula* or enough to coat the beets. Set the air-fryer to 380°F for 25-30 minutes or until tender.


Serve roasted beets topped with chopped cilantro and parsley.

Notes
*Tip: Store leftover chermoula in an airtight container for up to 3 days. Serve with chicken, fish, or roasted vegetables.
Nutrition
Calories:
283
kcal
|
Carbohydrates:
9
g
|
Protein:
2
g
|
Fat:
27
g
|
Saturated Fat:
3
g
|
Fiber:
2
g
|
Sugar:
4
g
|
Vitamin A:
1715
IU
Don't forget to check out my Air Fryer Cookbook!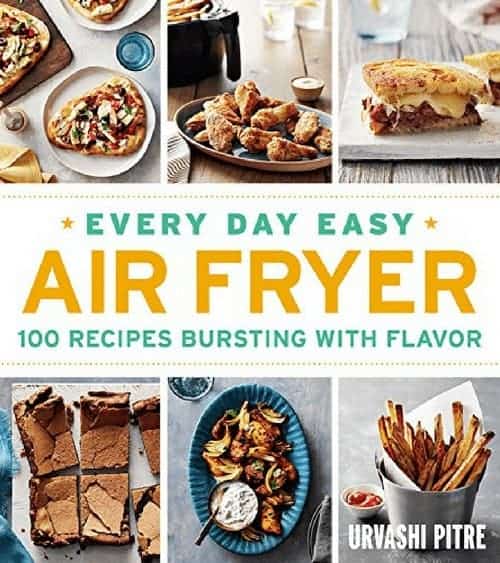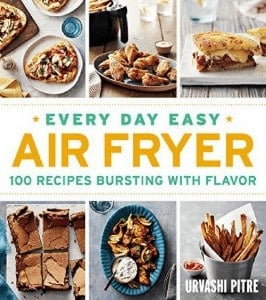 Every one of the recipes in this book can be made in an hour or less, and many are on the table in as little as 30 minutes. You won't find "cream of anything" cans in the ingredient list: instead, you'll start with fresh ingredients—healthful meats and vegetables—and let the air fryer do the hard work. Unleash the full potential of your Air Fryer and eat healthfully every night.