Love Thai food but hate leaving your house? Here is a list of the most delicious and authentic Thai foods you can make in your own home. Skip the restaurant and enjoy homemade Thai food in your Instant Pot, stovetop, and Air Fryer Thai recipes.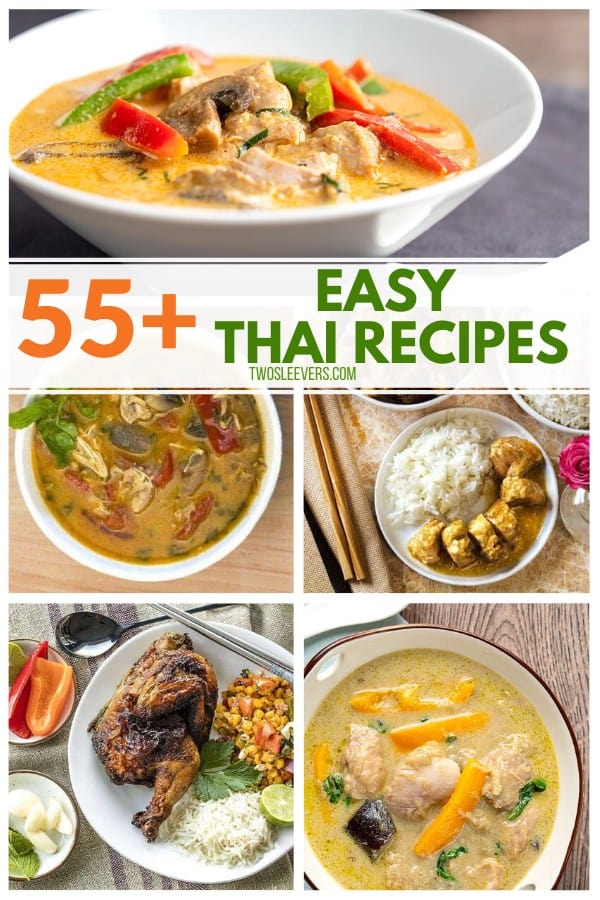 How Do You Make Thai Food At Home?
There is no right or wrong way to cook Thai food at home. The fun in cooking is experimenting with different cooking techniques. As you'll see with the recipes below, you can use your Instant Pot, Air Fryer, or even your stovetop to make the authentic tasting Thai food in your own home.
What Are The Best Thai Food Dishes?
Believe me when I say that they're all good. There's something so intriguing about homemade Thai food. It has a mixture of spicy, sweet, sour flavors. That being said, here are some of the most popular Thai recipes.
Pad Thai
Thai Panang
Thai Yellow Curry
Tom Yum Goong
Khao Pad
Thai Peanut Chicken
You'll learn how to make some of these and many, many more homemade Thai food recipes in the list below.
Whether you want curry, stir fry, or your favorite street food, it is surprisingly simple to make at home. This list of Homemade Thai food is sure to help cure those cravings and leave you as satisfied as your favorite Thai restaurant. If you love these recipes, make sure to share this list with your friends on Facebook and Pinterest to make again later.
Vegetarian, vegan and gluten freeHomemade Thai Green Curry Paste recipe using all fresh ingredients in few quick steps. A healthy alternative for Thai curry paste with no preservative or no additive.
Want More International Recipes?
If you're looking for an easy yet delicious dish that mixes things up a bit, this Peanut Chicken is the perfect recipe. It gives you all the taste of a classic Chicken Satay, but a lot less work!
Indian Instant Pot, Keto Instant Pot, Instant Pot Fast and Easy, Healthy Instant Pot & Vegetarian Instant Pot.