Come check out these Keto Bread recipes that will make your bread cravings a thing of the past. One of the first things most people miss when they start a Ketogenic lifestyle is bread. Unfortunately, store-bought options can be expensive and a lot of the recipes you'll find online can be eggy tasting.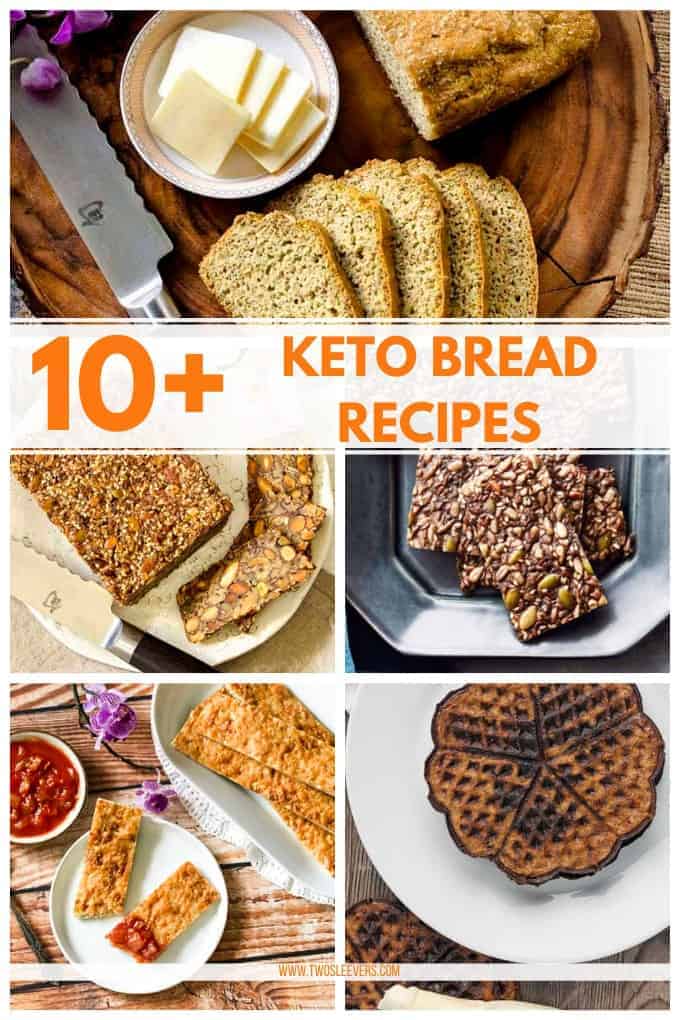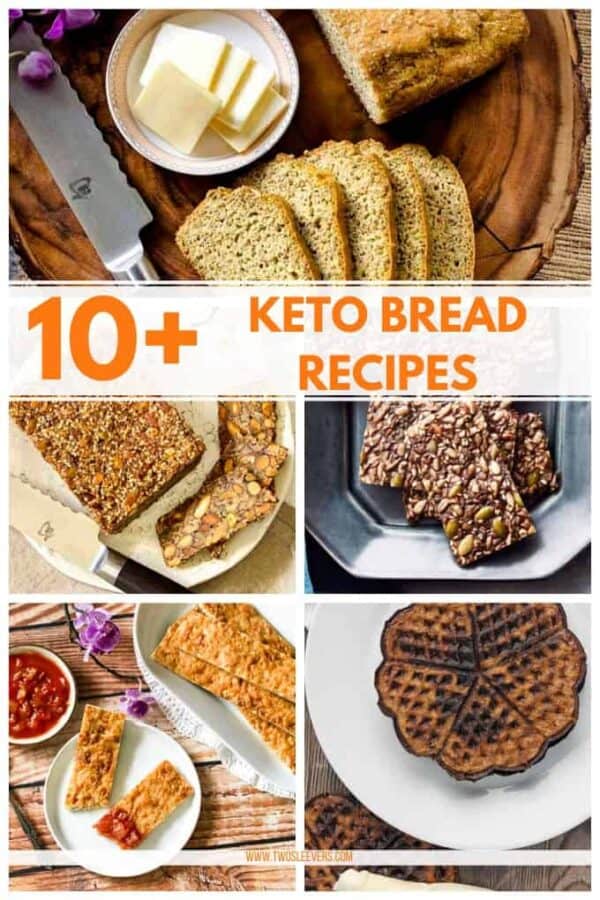 Is Bread Allowed On a Keto Diet?
Unfortunately, the answer is no. When you read the ingredients in traditional bread, you'll find it is very high in carbohydrates. (Here's everything you need to know about how to start on a ketogenic diet)
The keto lifestyle focuses on keeping those at a minimum. That's why I came up with these Ketogenic Bread recipes.
What Is Keto Bread Made Of?
Keto bread recipes can be made of a variety of low carb ingredients. In a lot of the recipes I've found, the all-purpose flour is substituted for almond flour or coconut flour, which are low carbs.
In some recipes, flour is omitted totally and eggs, cheese, or nuts are used to make the low carb bread.
Is Keto Bread Gluten-Free?
Keto recipes are naturally very low in gluten. Some varieties may still contain ingredients that contain gluten, so always use caution.
It's always best to read the full ingredient list before consuming any food if you have a known allergy. But keto breads are much more likely to be gluten-free than traditional bread recipes.
Can Keto Bread Be Frozen?
If you're looking for recipes for Keto bread, they tend to produce a smaller amount of food than other bread recipes. This is because it has a shorter shelf life.
To ensure I'm not letting any food go to waste, I always like to freeze the unused bread if I don't plan on eating it within a few days. To freeze it, I simply cut it into single portions and freeze flat in a freezer-safe baggie.
This allows you to pull it out one portion at a time. Voila! No waste, and a quick keto bread solution for when cravings hit.
The recipes below are the best easy low carb bread recipes you will find! Enjoy the convenience of a homemade keto bread. Not only are they not eggy tasting, people that don't eat low carb will love them too.
You'll realize in little to no time that you don't have to give up all of your favorite comfort foods with these Keto bread recipes. Enjoy sandwiches, waffles, crackers, and even a sweet treat and still maintain a keto lifestyle.
If you love these recipes, share with your on Facebook and pin them to make them again later.
Want More Keto Recipes?
Don't forget to check out my other Keto cookbooks.
Keto Instant Pot, Keto Fat Bombs, Sweets, & Treats, and Easy keto in 30 minutes.