Here's a fantastic collection of healthy Instant Pot Chicken and Rice recipes, that use whole ingredients, with no canned cream soups. Using your pressure cooker to make these one-pot chicken and rice casseroles ensures you'll have dinner on the table in less than 30 minutes.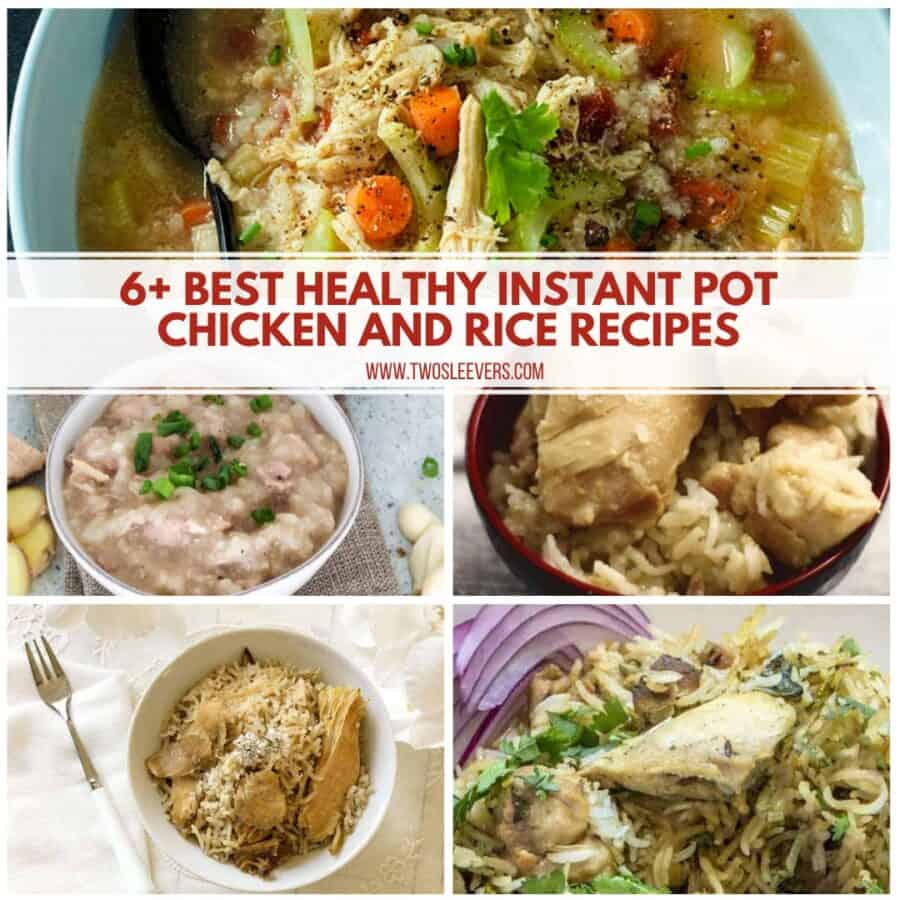 Jump to:
Rice and Chicken is the ultimate comfort food for many of us, no matter which culture we grew up in. I love making Rice recipes anyway because of how inexpensive and how easy they are.
And of course, finding healthy chicken recipes seems like a constant quest for many of us! Quick and easy dinners can sometimes get repetitive so getting some variety into your chicken recipes is always a good thing.
While I have instructions on how to make perfect pressure cooker rice, sometimes you just want a one-pot rice meal. This collection of recipes for Healthy Instant pot Rice and chicken casseroles will be one you reach for again and again.
The Best Healthy Instant Pot Chicken & Rice Recipes
Healthy Instant Pot Recipes that are easy to make, and even easier to enjoy with the whole family. These Chicken and Rice casseroles make a great one-pot meal for weeknights.
Other One Pot Instant Pot Meals
Be sure to Pin this collection of recipes so that the next time you're staring at a package of chicken, wondering what to make for a quick, healthy, one-pot dinner, you can make something delicious!